We've all seen it. It's plastered on the side of your favorite face cream, stickered on your all-purpose cleaning spray and promised on your chosen brand of paper towels. It reads: "all-natural." But what does "all-natural" really mean? The question still stands because products sold as "all-natural" have never had a standard to qualify by, unlike terms like "organic," that have a certification process that must be followed to bear that seal. By now, the phrase "all-natural" has been stripped of all meaning, but Amy Ziff and her non-profit MADE SAFE are here to ease your mind.
MADE SAFE was born out of an allergic reaction, or many allergic reactions for that matter. Following her first child, Ziff gave birth to twins, who, unlike the Ziff's firstborn, were allergic to what seemed like everything. They were allergic to things she didn't know they could be allergic to including diapers, wipes and hypoallergenic lotion. These were the standard set of items that were sent home with new mothers from the hospital. They were the products that doctors deemed safe for newborn babies.
Immediately concerned, Ziff went to work trying to find the solution. As a self-declared "eco-ista," all cleaning products, soaps, diapers and lotions were all hypoallergenic and purchased at the mecca of clean consumerism: Whole Foods. "Even those things could give my children reactions and rashes, so I went to work researching what it could be and how to fix it," reflects Ziff. "That was sort of the moment where the course of my life changed."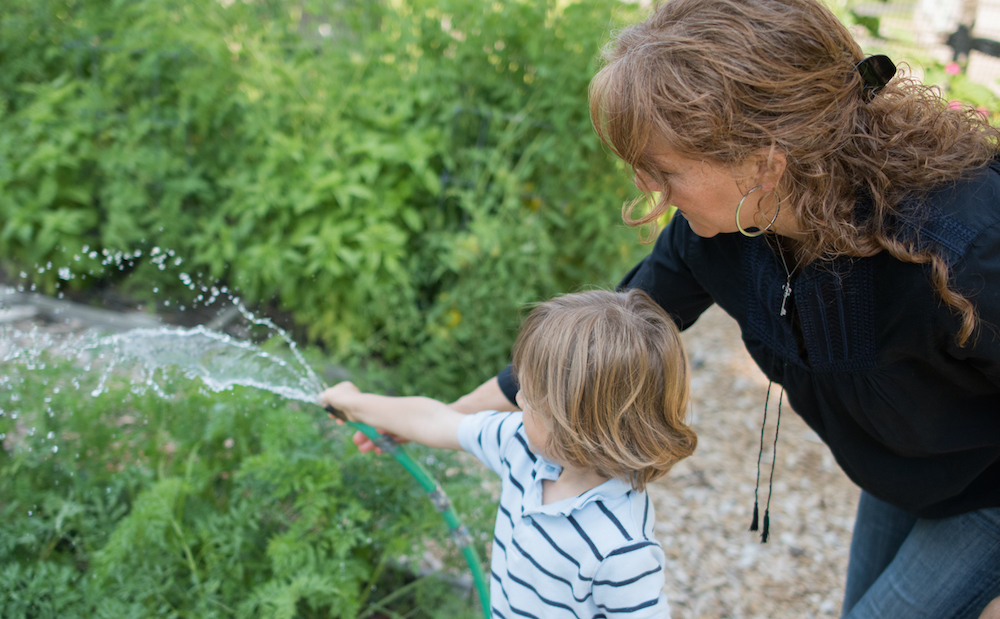 Ziff's battle with allergies started at an early age. At nine-years-old, she was diagnosed with the autoimmune disorder, Sydenham's Chorea, that plagued her with chronic migraines and caused her body to shake. "They thought it was terminal conditions, for which I would be put on morphine," said Ziff. "They told my mom that it would be a really ugly end."
However, Ziff's mom didn't take that as a final diagnosis and sought other medical opinions until finally finding a doctor who recognized that it was the allergens in her environment that were the cause of her symptoms. Ziff was put on a strict diet that eliminated corn and gluten products and anything with refined sugar. Within two weeks of being on that diet, all of Ziff's symptoms–the migraines and shaking–miraculously stopped.
Ziff used this rhetoric of elimination through awareness to address the allergic reactions that her children were experiencing and wanted to help do the same for others.
I started on this mission to help, not just others identify products that are safe, but also to sell a program that would work with companies to help them create safe products
MADE SAFE works with chemists to research common ingredients found in consumer products to detect the potential for both immediate and future health risks. The organization acts as a directory of products and brands that are made with ingredients with no potential threat upon human health, while also providing safe guidelines for companies creating products. "We must make it not only profitable, but desirable for companies to make better, safer products," said Ziff.
To accomplish this, MADE SAFE provides the research that companies are lacking to create safe products. To acquire the MADE SAFE seal of approval, companies must undergo a preliminary screening process, or Ingredients Diligence, that evaluates the potentially harmful ingredients to health and the ecosystem. A report of findings is then issued to brands, allowing them the opportunity to make changes where needed and earn the MADE SAFE certification.
"Because there is no clearly defined way to think about natural, it can mean many things to many people," said Ziff. "Some companies take liberties with that, both intentionally and unintentionally."
MADE SAFE recognizes that defining a healthy product standard is daunting and complicated. There can be a product that is derived from a natural substance, but loses its natural origin through the processes that it undergoes before hitting the shelves. Ziff explains that many products go through a synthetic refinery process where many other, non-natural ingredients are introduced to the formula, including the addition of preservatives, dyes and fragrances.
Fragrance is one of the largest culprits because the ingredients that comprise scents are regarded as a trade secret and are often kept protected from the public. "It's a backdoor for tons of chemicals and ingredients to be added to a product," says Ziff. "Many companies can't afford to have staff scientists, but can work with MADE SAFE and utilize our research and standards."
At the heart of it MADE SAFE hopes to manage what safe ingredients are. This doesn't rule out safe synthetic ingredients along with its natural repertoire. The real aim is eliminating "unsafe products from people's lives and the ecosystem. While some may be lost on the ecosystem bit, Ziff backs it up with simple logic, "Our thinking is if it ruins our ecosystem, then that's hurting humans even if it's an ingredient that doesn't seem to have a direct impact on us."
"We wanted to do it before anyone else did to make sure that we have a common understanding and can use that language," Ziff explains. We've already lost the terms "natural," "eco," and "green" because of misuse."
While some consumers feel that "natural" or "eco-friendly" products remain out of their reach due to higher price points, Ziff says that is up to the consumer to change.
We need to support these brands that are creating safer products so that their prices can come down and be conventional.
In an effort to bring MADE SAFE's standards straight to consumers, the organization is looking forward to upcoming partnerships with larger product brands. The organization also hopes to partner with a retailer to create a clearly defined MADE SAFE certified section, akin to the organic sections in grocery stores.
"It's no secret that our environment impacts our health. We are not the sum total of our DNA." While many pollutants in our environment are largely out of our hands, the MADE SAFE message is about taking initiative about taking control by being selective about products that are based on consumers' choices. "Give consumers a way to vote with their dollars and show companies they do care. It's a message of empowerment and action."