Growing up in Togo in West Africa, Olowo-n'djo Tchala,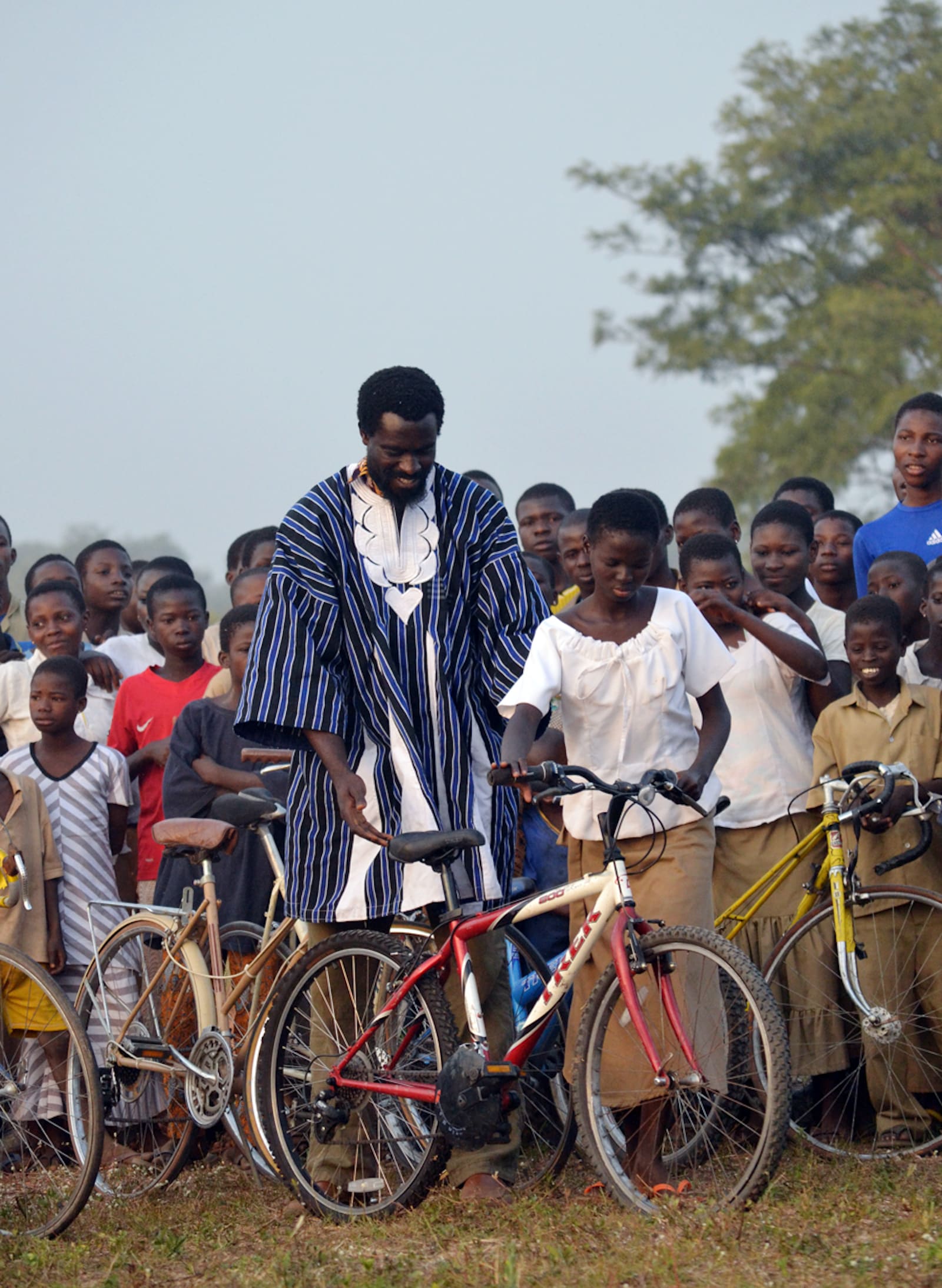 shared an eight-by-ten room with his mother and seven siblings. By sixth grade, Tchala had to drop out of school and work on the farm alongside his mother to help support their family. It was during this time that he began to recognize the many injustices women around him were facing. In 1996, he met Prairie Rose Hyde, an environmental volunteer stationed with the Peace Corps in his home village in Kaboli, Togo. Their relationship blossomed with the mutual dream of creating a better and just world, so they moved to Hyde's home state of Washington and began making shea butter products out of their dorm room. That dorm room has since transformed into a 100,000-square-foot facility producing lush, ethical, Made Safe hair and body care products (black soap, coconut oil cleansers, shea shampoos and more) based on traditional African recipes. And these beautiful products exist as a vehicle for profound social change. Alaffia's goal is to alleviate systemic poverty in West Africa by empowering communities through Fair Trade, education, gender equality and sustainable living. Their social impact work (as of Dec. 31, 2019) includes maternal health (5,597 births funded); building and stocking schools (15) as well as supplying bicycles to students to improve attendance (9,989); planting trees (93,009 since 2006); and providing eye exams and eyeglasses (both rare in Togo) for the visually impaired (28,018). Alaffia employs more than 10,000 women collectors in Togo and works with 750 cooperative members who handcraft their indigenous ingredients. —Jane Ratcliffe
What does Alaffia mean?
Alaffia is a noun that means a state of peace, health and well-being. It's a common greeting or valediction originating from Togo, Benin and Nigeria.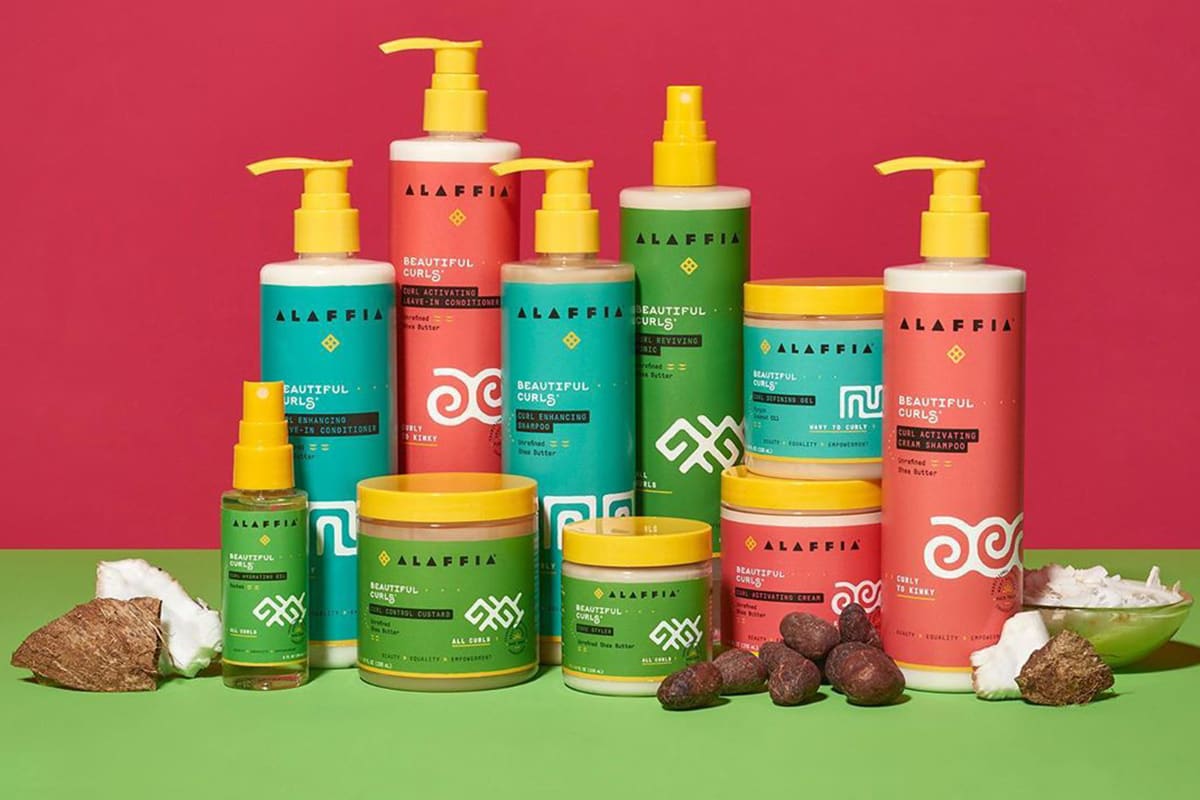 You use traditional African recipes for your products. Have you adapted or changed them in any way?
We're proud to handcraft indigenous materials such as unrefined shea butter, coconut oil, African black soap and neem extract at our Alaffia Village Co-op in Togo, and incorporate these ingredients into a variety of formulations for all types of hair and skin care needs. I'm fortunate to have incredible R&D and innovation teams that work tirelessly to create natural beauty and grooming solutions.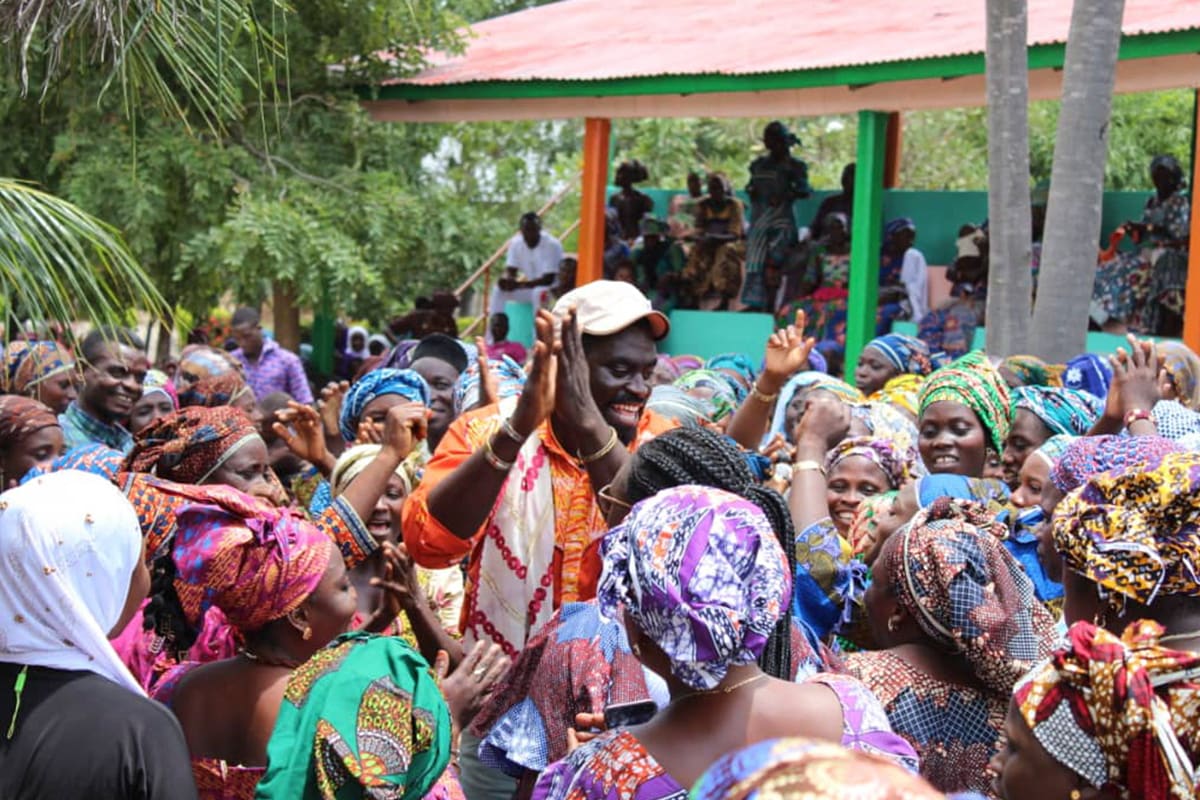 How did growing up in poverty affect the company you formed and the way you do business?
I grew up in Togo, West Africa, sharing a small room with my mother and seven siblings. I was inspired by my mother, who continuously found ways to demonstrate kindness and generosity to those around her. She helped teach me about the importance of community. After dropping out of school in sixth grade to help support my family through farming and collecting shea nuts, I witnessed the unfair systems that the women around me faced when trading valuable indigenous resources. After coming to the U.S. to go to college, I was compelled to fight the injustices I faced and witnessed.
I founded Alaffia with Prairie Rose Hyde in 2003. I met Rose in my home village of Kaboli, Togo in 1996 where she was invited to serve as an environmental volunteer in the Peace Corps. We shared a profound desire to positively impact humankind. In 2004, committed to elevating the value of indigenous West African resources and providing an understanding of sustainable business ideologies, we launched Alaffia's first collective.
We define Alaffia as "a social enterprise on a mission to invest in a more equitable future," cultivating beauty, equality and empowerment in Togo, West Africa. We aim to alleviate poverty and advance gender equality through the Certified Fair Trade of indigenous resources and community empowerment initiatives. We're built on the philosophy of fair trade defined by paying a fair local price or wage, offering equal employment opportunities, engaging in environmentally sustainable practices, providing healthy and safe working conditions, being open to public accountability and reducing the number of middlemen from supplier to consumer.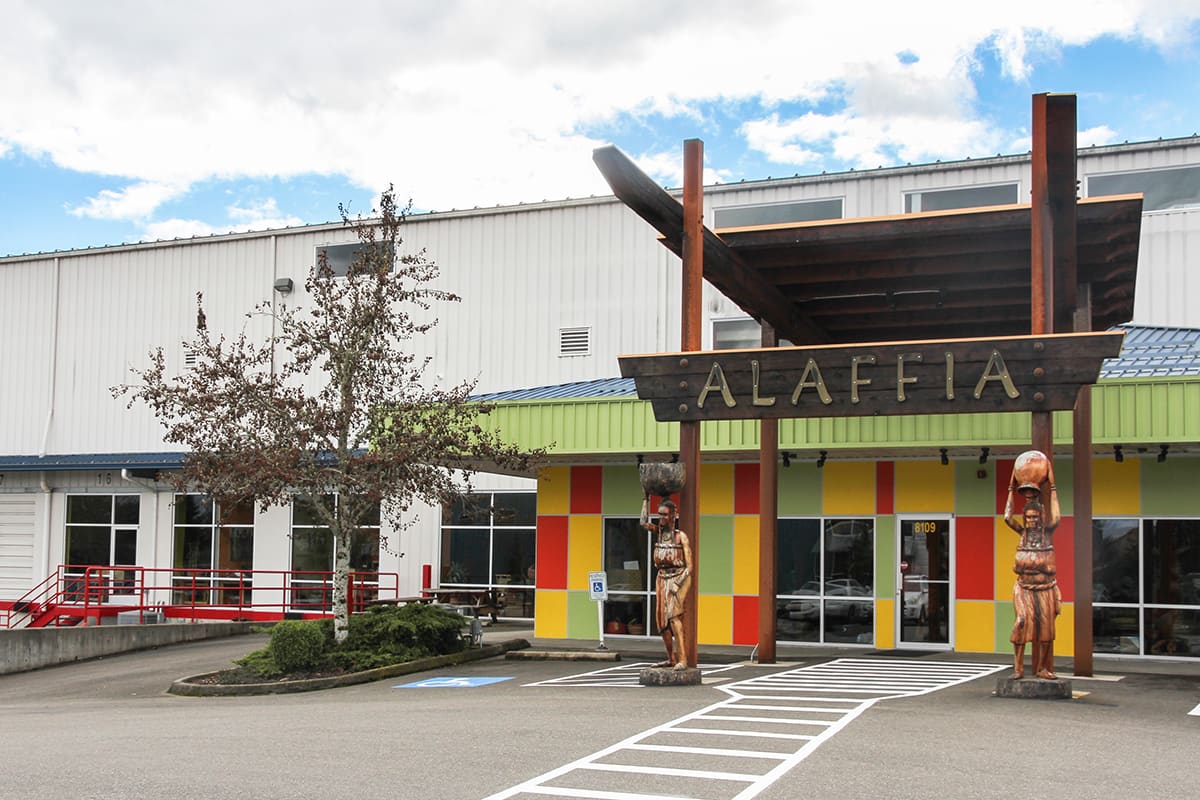 Can you tell us about your manufacturing process, which takes place in both America and West Africa?
Alaffia has a 360 mission and manufacturing model. Our women's cooperatives in West Africa handcraft indigenous ingredients, such as unrefined "raw" shea butter and African black soap. Those products are then made using traditional African recipes and methods at our facility in Olympia, WA. Proceeds from the sale of these products are returned to communities to fund community empowerment and gender equality projects.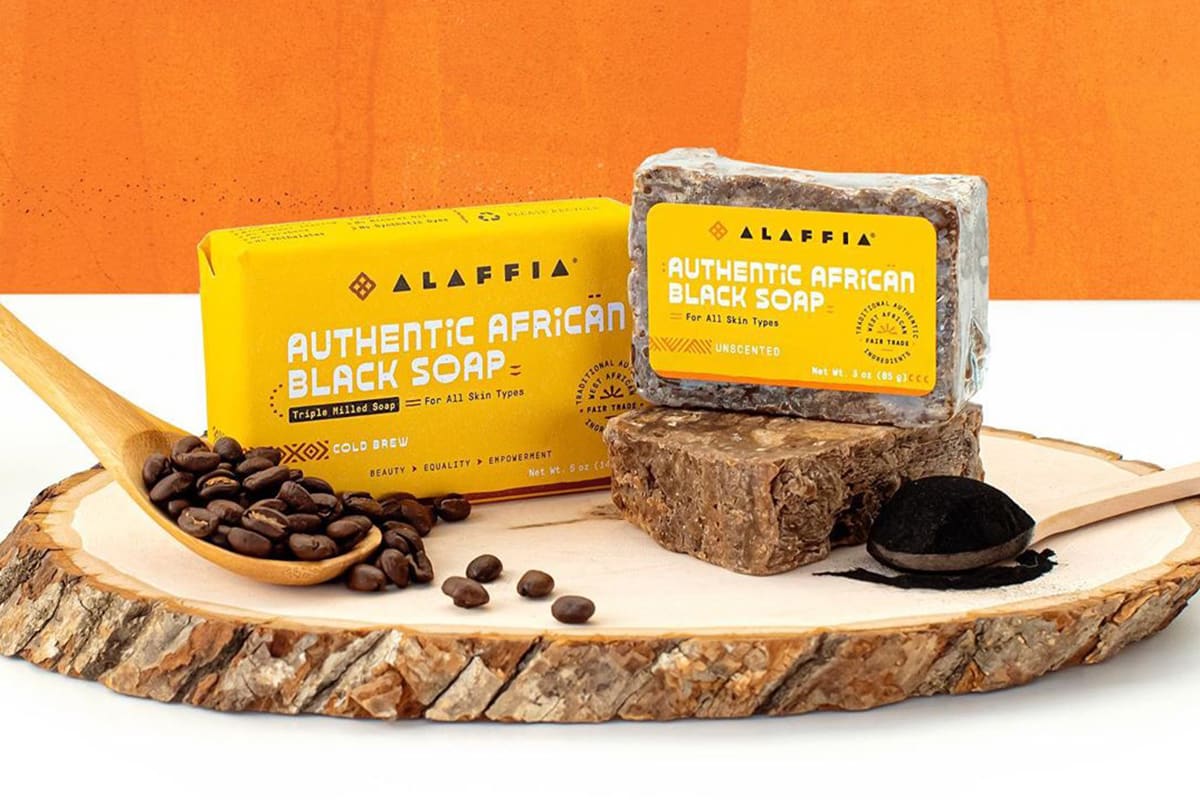 One of your bestsellers is Authentic African Black Soap. How is it made and what are some of the benefits of using it?
Alaffia's Authentic African collection is likened to the home remedies of Togolese mamans. The organization's Authentic African Black Soap is made from a centuries-old ​recipe of handcrafted shea butter and orangutan-safe West African ​palm oil. Saponification is reached by adding potash made from plantains and leaves to the hot oils then cooking it for six hours. The last step is curing the soap in the sun ​for three weeks, resulting in a gentle and effective multi-use​ ingredient for soaps, body and hand wash. It's perfect for all skin types—clarifying and softening skin while helping to combat breakouts.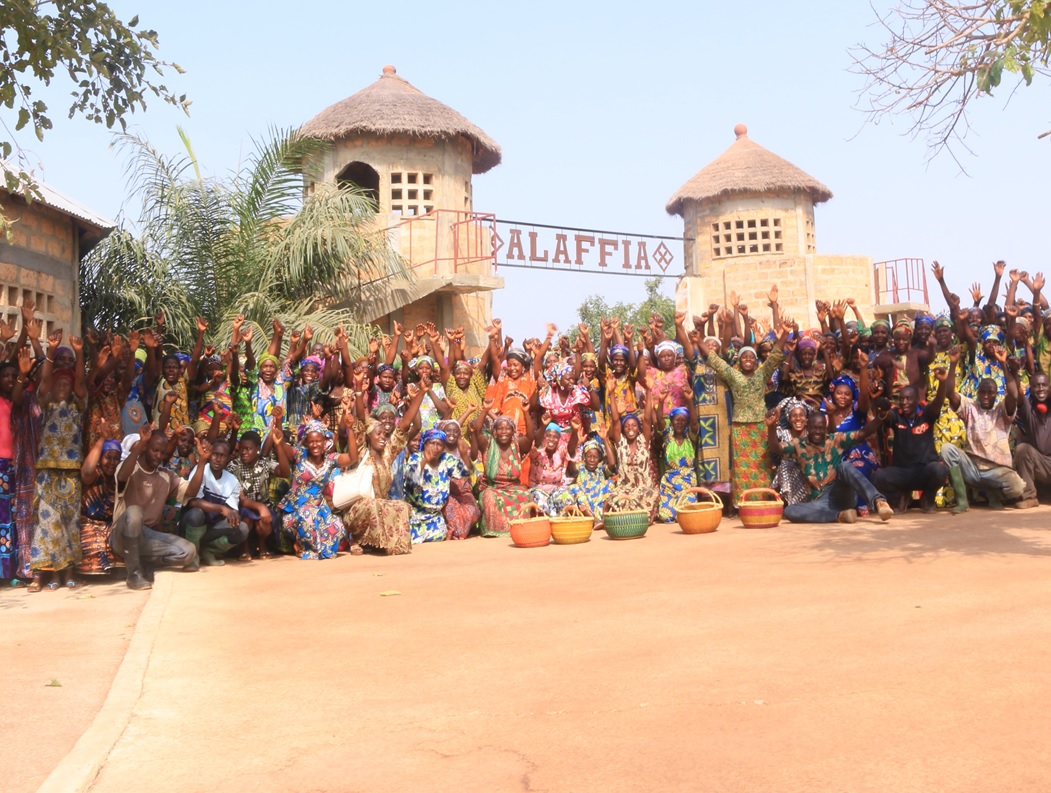 How do you source your palm oil?
Alaffia uses both red palm oil and palm kernel oil. While red palm oil comes from palm fruit, the palm kernel oil is extracted from the palm seed. Both palm oils contain saturated fatty acids that are critical to skin's structure and elasticity. Alaffia does not use palm oil that comes from plantations. Our natural West African palm oil is grown and harvested by small-scale farmers in the Maritime region of Togo, from the town of Tsevie to Kpalime. The oil is extracted by Alaffia's Fair Trade cooperative in Sokodé using traditional methods. When palm oil is grown as an industrial plantation crop, such as in Indonesia and Malaysia on newly cleared rainforests or peat-swamp forests rather than on already degraded land or disused agricultural land, it can contribute to the endangerment of animals such as the orangutans. However, this is not the case with the small farms that Alaffia receives its palm oil from in Africa. Oil palms are native to West Africa and have been grown as part of multi-cropped sustainable small farms for centuries. Also, orangutans do not exist in Africa so there is no disruption to habitat.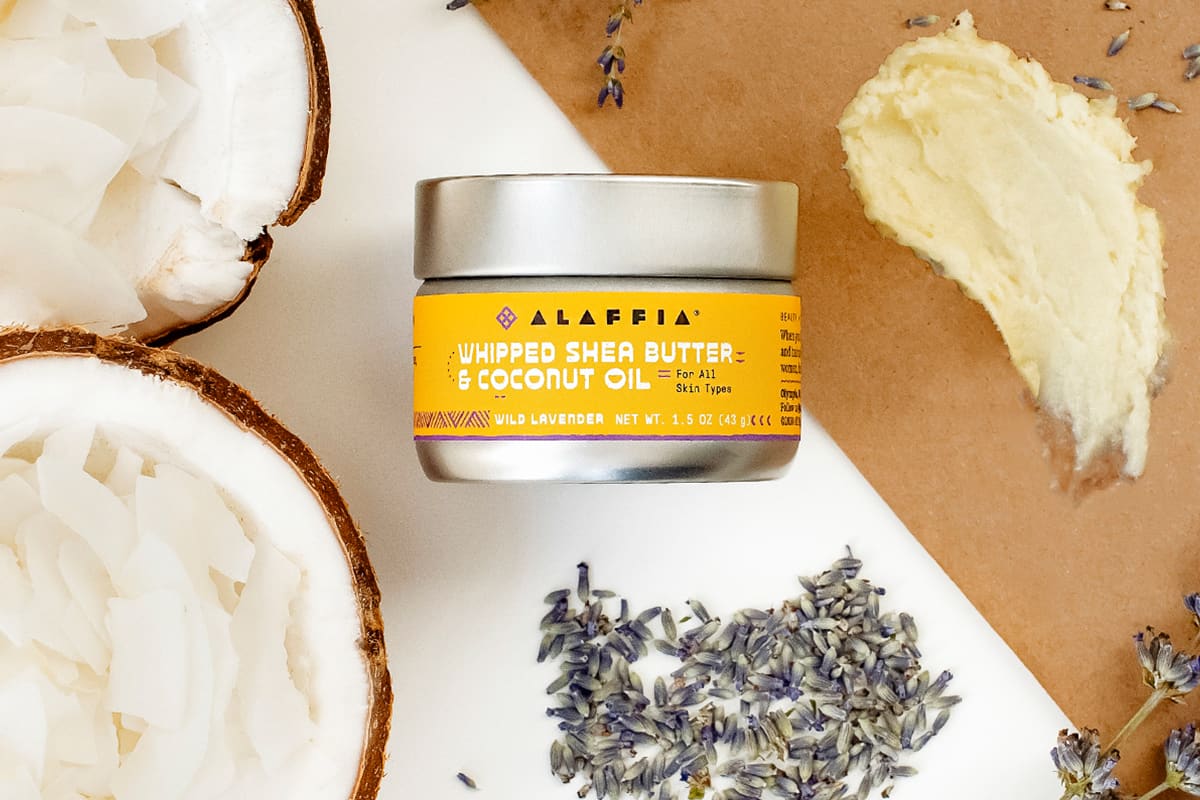 What does it mean to prioritize ecological sustainability as well as cultural sustainability?
We pride ourselves on preserving cultural traditions–handcrafting ingredients in cultural ways, as well as ensuring that the groups within our co-ops are honored and respected for their traditions. We also strive to promote ecological sustainability as deforestation is a profound issue in West African communities. In addition to the devastation on our environments, it negatively impacts employment for many West Africans. By promoting fair trade of the renewable agroforestry crop of shea nuts through our shea butter body care products, Alaffia is a direct participant in regenerative agriculture. Togo had the highest rate of deforestation in the world from 2005-2010. Alaffia's approach: give real, fair value to shea kernels and value-added shea butter processing. Trees are more valuable as living resources than their one time use for fuelwood and higher prices can be paid for shea kernels. As shea trees grow for 12-20+ years, we provide education on shea reforestation and parkland management trainings.
Alaffia has an area of shea savanna ecosystem protected under its fair trade stewardship program that includes an estimated number of 16,410 protected shea trees. Alaffia funds shea reforestation and agroforestry plantings in a region-wide reforestation and resource stewardship program that selects trees that are fast growing, nitrogen fixing and low-water tolerant. This provides farmers with trees that have the high food or cash income, and creates tree nurseries that can continually collect and obtain seeds and seedlings at a low cost and through local labor.
93,009 trees have been planted since 2006. Some of the species planted:
Moringa—Highly nutritious for people and livestock, grows quickly, high value for leaves and seeds, nitrogen fixing
Shea—High value for shea kernel collectors, essential tree in savanna ecosystem
Neem—Fast growing, valuable in community health, seeds and leaves purchased by Alaffia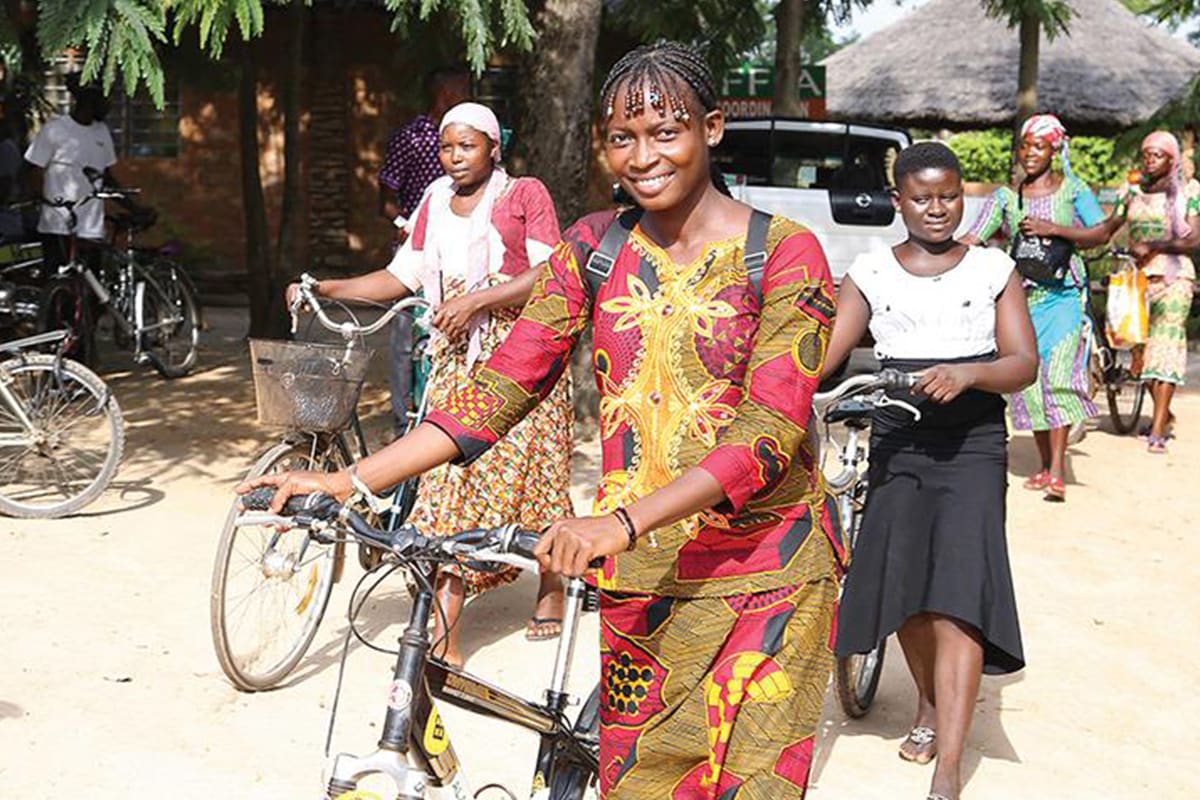 What do Alaffia's Empowerment Projects entail?
Our Alaffia Empowerment Projects are our mission in action, funded by the sale of our products. Targeted development ensures basic needs are met for a dignified life. This allows Togolese communities to provide their skills and knowledge to the rest of the world and rise out of poverty.
Our social impact numbers (as of Dec. 31, 2019):
5,597 births funded
15 schools built
37,521 receipts of school supplies
9,989 bicycles distributed
20,018 eye glass distributed
93,009 trees planted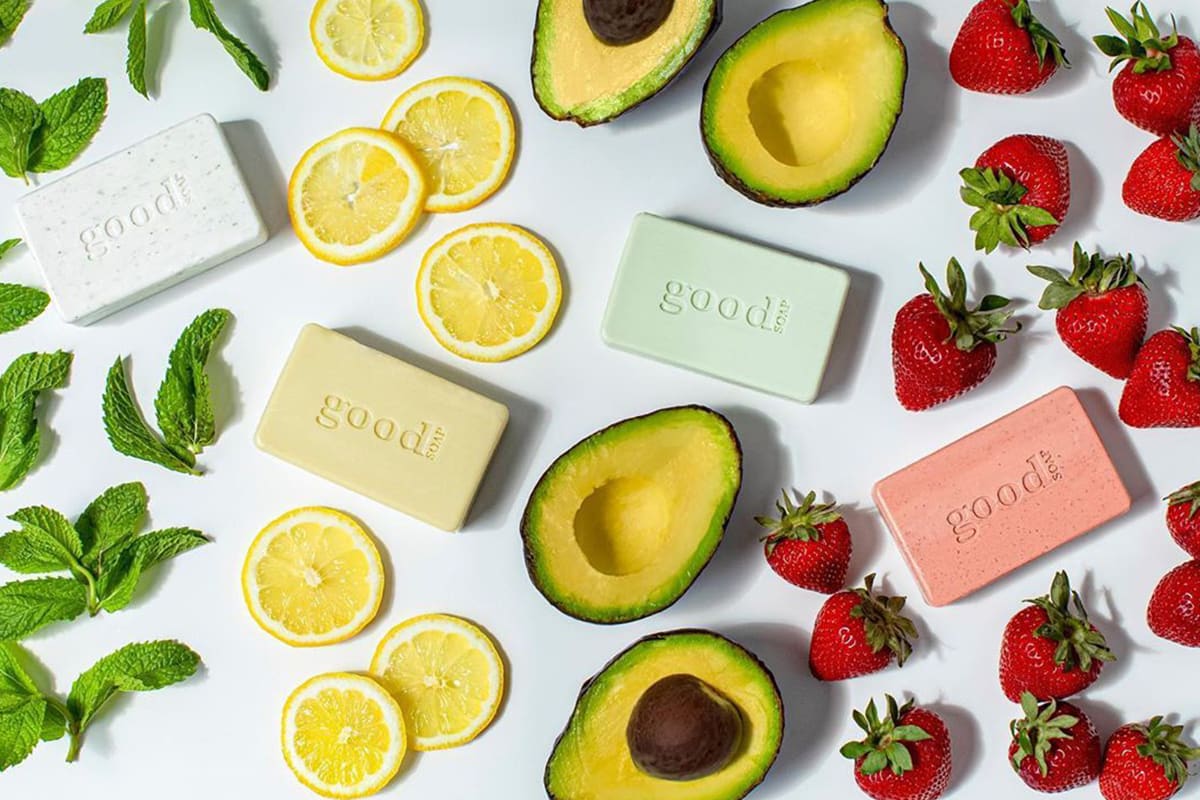 Are there any plans to move away from plastic product packaging?
We're researching more sustainable packaging methods including pouches and refillable packaging. Some of our packaging is PCR and we're working to shift all to 100% recycled materials. Our Good Soap is a zero waste product that's available in Whole Foods.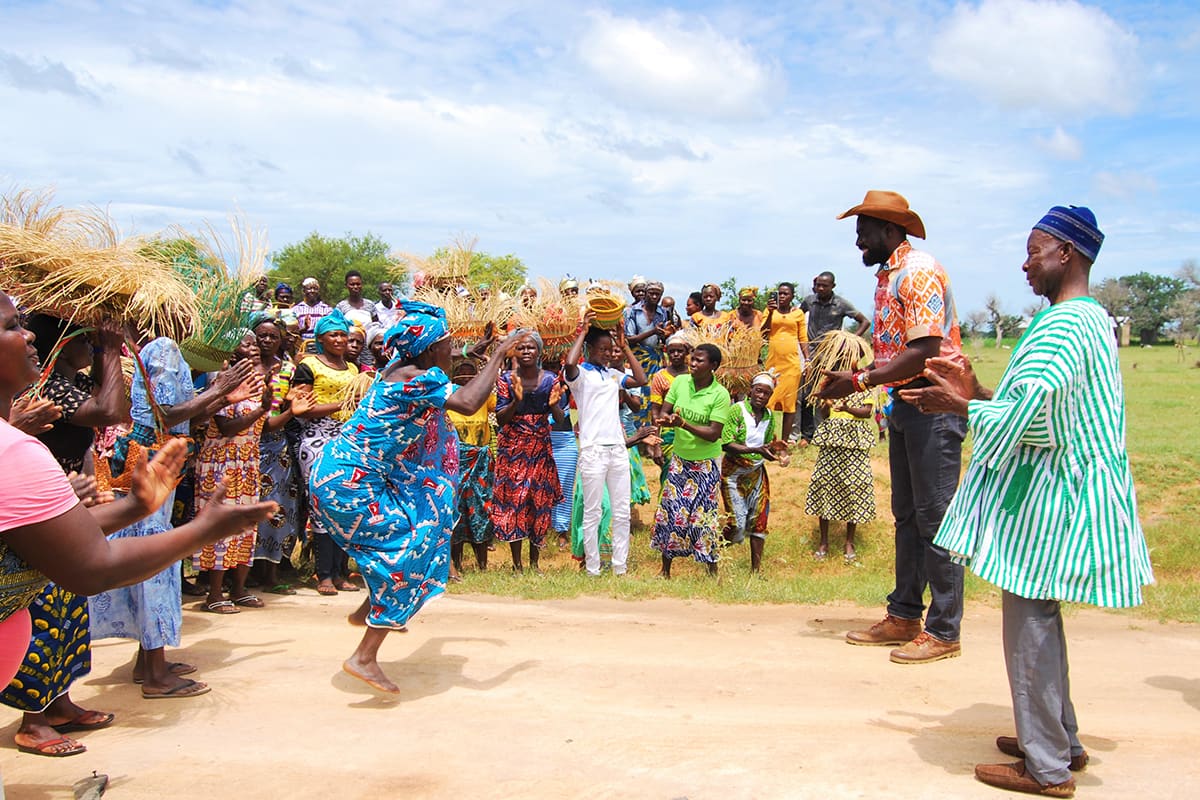 How has COVID impacted Togo in general and specifically your enterprises there?
Togo and Ghana have been hit hard, like so many other areas in the world. To project our co-op members, we immediately instituted zone distancing plans and provided masks and other supplies. The women in the sewing division made masks for the teams with batik fabric. These masks were also donated to areas in Togo.
To give back to those who are on the frontlines taking care of our communities, Alaffia has donated products to local shelters, as well as to a local hospital, nursing home and first responders organizations in the Olympia, WA area.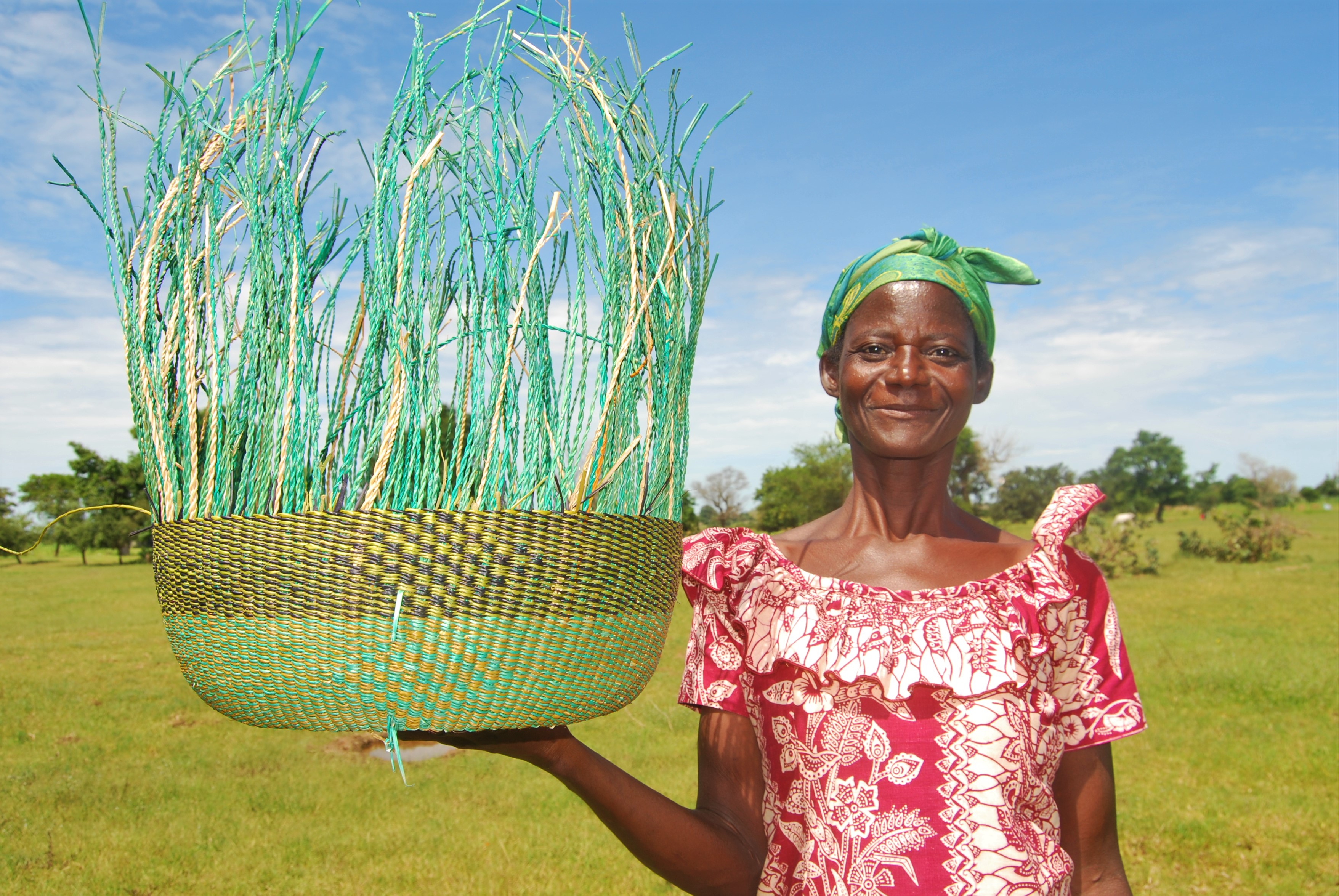 What do you find most gratifying about your work?
I'm driven by helping to lift up people for success. Whether it be providing bicycles to students so they don't have to drop out of school due to walking long distances between home and school (which interrupts doing chores and working), or helping to support healthy births so fewer children grew up as orphans, we're working to eradicate generational poverty in our communities.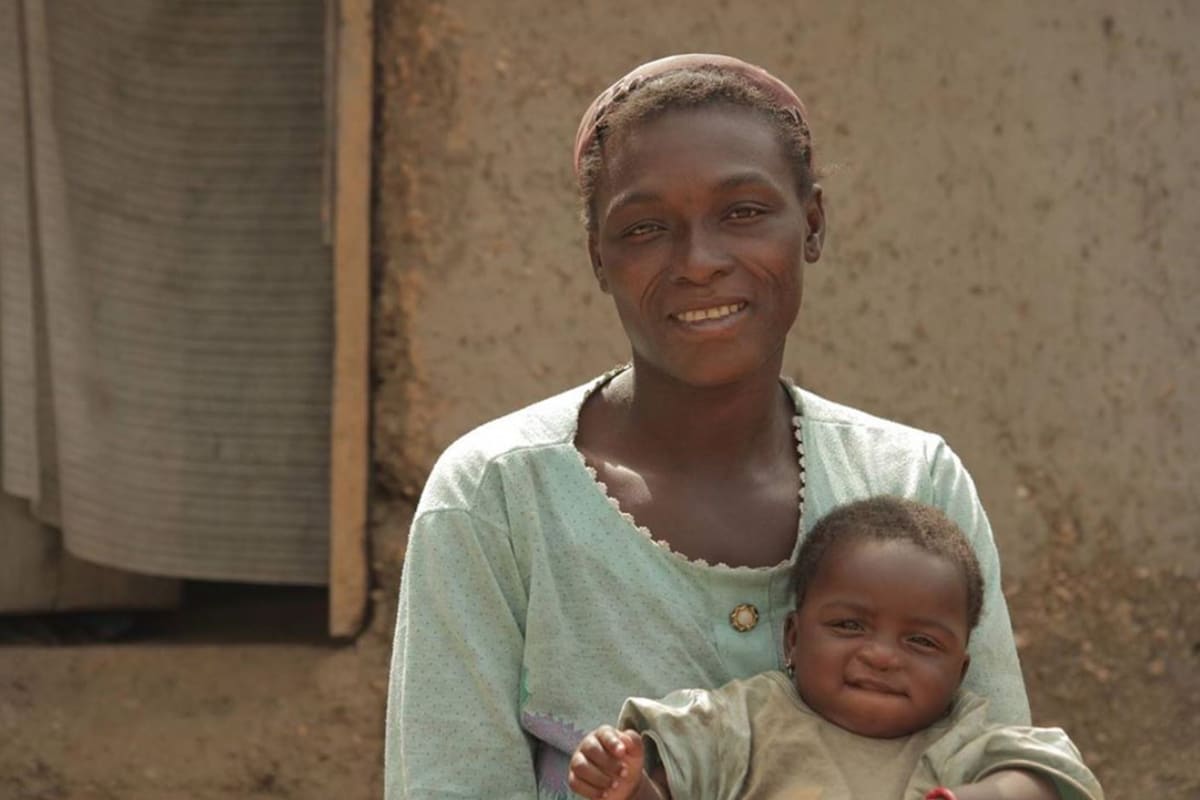 Could you share a story of someone impacted by one of your projects?
Abide, a midwife who serves the women in our Maternal Health Empowerment Project, was riding her motorcycle and came across a woman on the side of the road who was distressed and in pain. Her name was Hodalo Katakouna. Hodalo was in labor and had been personally affected by FGM (female genital mutilation) earlier in her life. Abide took Hodalo to the nearest clinic where they told her they couldn't care for her because she could not pay for it. Abide assured them that Alaffia would handle any payments and helped support Hodalo through her labor. She had a healthy birth. Hodalo was so grateful that she named her baby "Alaffia" and there would be many more babies named Alaffia to come. FGM can make labor and delivery painful and life-threatening to mother and child. If it were not for Abide, Hodalo and Alaffia likely would not have lived to tell their story.