The garment industry is notorious for creating waste.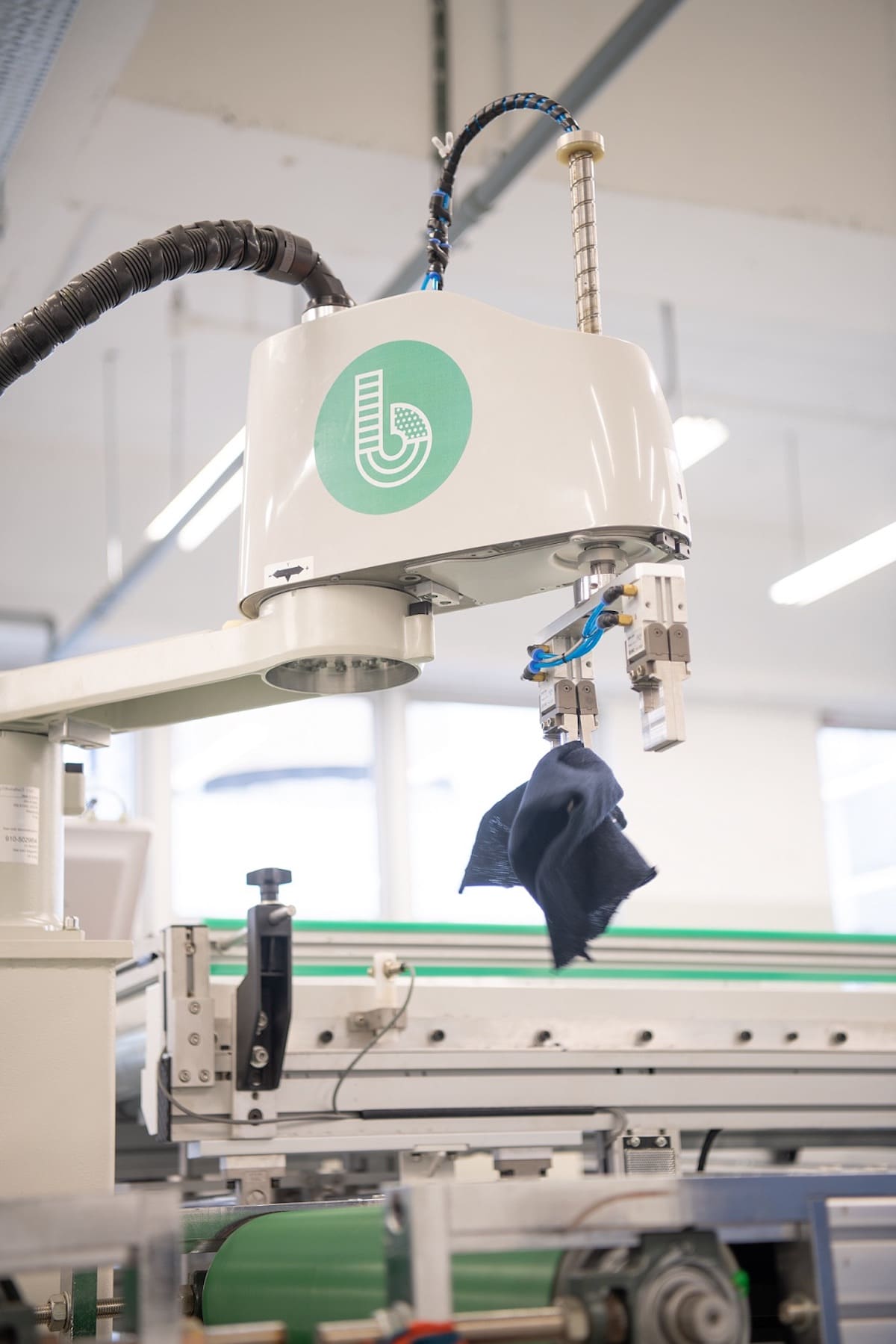 Rivers roil with dyes and toxic chemicals from factory runoff as landfills overflow with discarded garments (many barely or never worn) and manufacturing scraps. Novetex Textiles, which has long focused on sustainability, created The Billie System, a mechanical textile recycling system that up-cycles textile waste into yarn and fibers without consuming water or producing chemical waste. The patented system has 6 main steps: textile waste sanitization (with ozone), hardware removal, color sorting, fiber processing, UV light sanitization and sliver processing. Chairwoman of Novetex, Ronna Chao, believes "Sustainability is not a trend but a necessity, and by providing an efficient practice for companies and brands, we are tackling not just a local problem but a global one." With one cotton t-shirt requiring up to 715 gallons of water, and two pounds of fabric generating over fifty pounds of greenhouse gases, the industry needs solutions like The Billie. Holding degrees from Brown and Stanford, Chao received the Leader in Innovation Award at the Global Wellness Summit in Singapore, and the technology itself won the gold medal at the International Exhibition of Inventions in Geneva. —Jane Ratcliffe
How does The Billie System work and what distinguishes it from other fabric recycling systems?
The Billie is a mechanical textile recycling system that doesn't consume water or produce hazardous discharge. Our six-step, patented system includes textile waste sanitization, hardware removal, automatic color sorting, fiber processing, UV light sanitization, and sliver processing [sliver is a fiber used in yarn production].
As a textile manufacturer, an advantage we have at Novetex Textiles is that we already have the system and facilities in place. Once the recycled fibers processed by The Billie are ready, we can send them directly to our Zhuhai facilities to be spun into yarn.  Because of the close proximity between Zhuhai and Hong Kong, we can reduce the carbon footprint of transporting recycled fibers to be spun to other locations that are likely much farther. Putting things into context, The Billie System located in the US or in Europe, for example, can be very successful—but if the recycled fibers produced by The Billie have to be shipped to spinning factories across continents, the high carbon footprint involved diminishes the overall value proposition.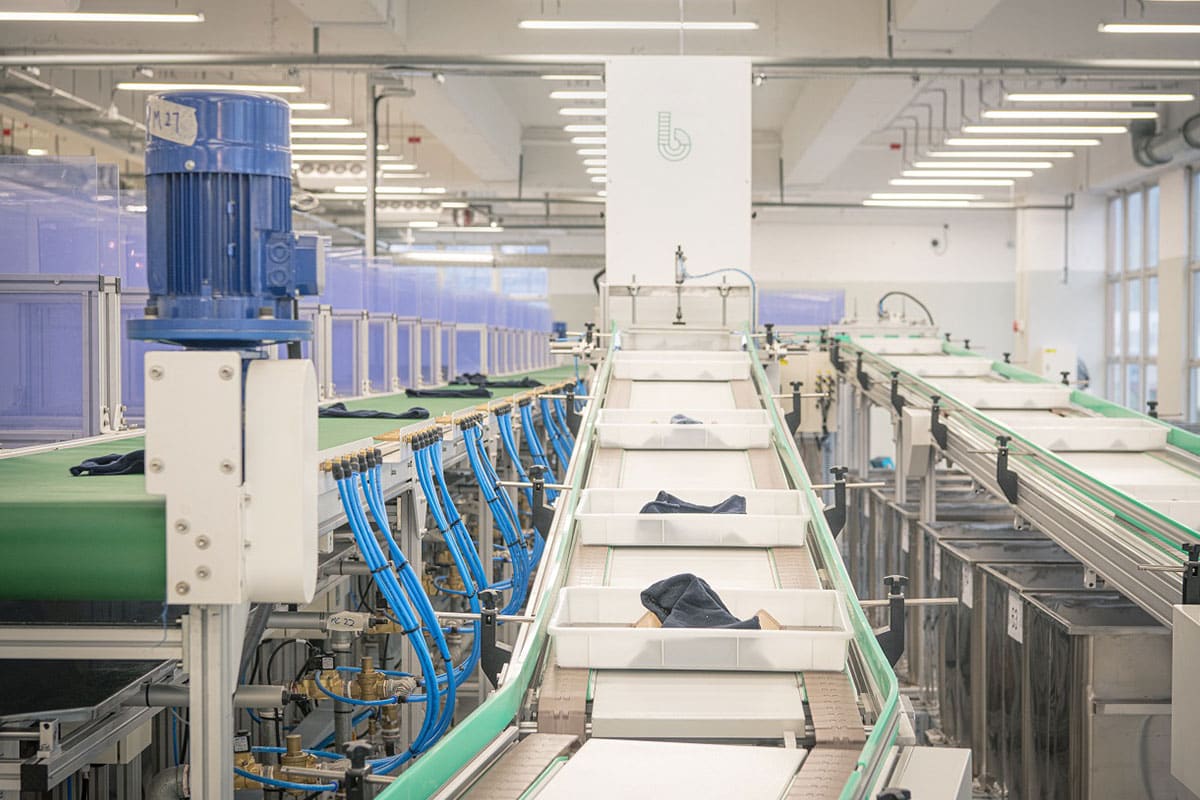 Why is this called The Billie System?
The name is an homage to my grandfather, who was nicknamed "Billy" by his Western friends. When we began thinking about what to name the system, I wanted to pay tribute to him, but also wanted to give it a little feminine twist—hence "Billie." Women are making things happen and so will The Billie.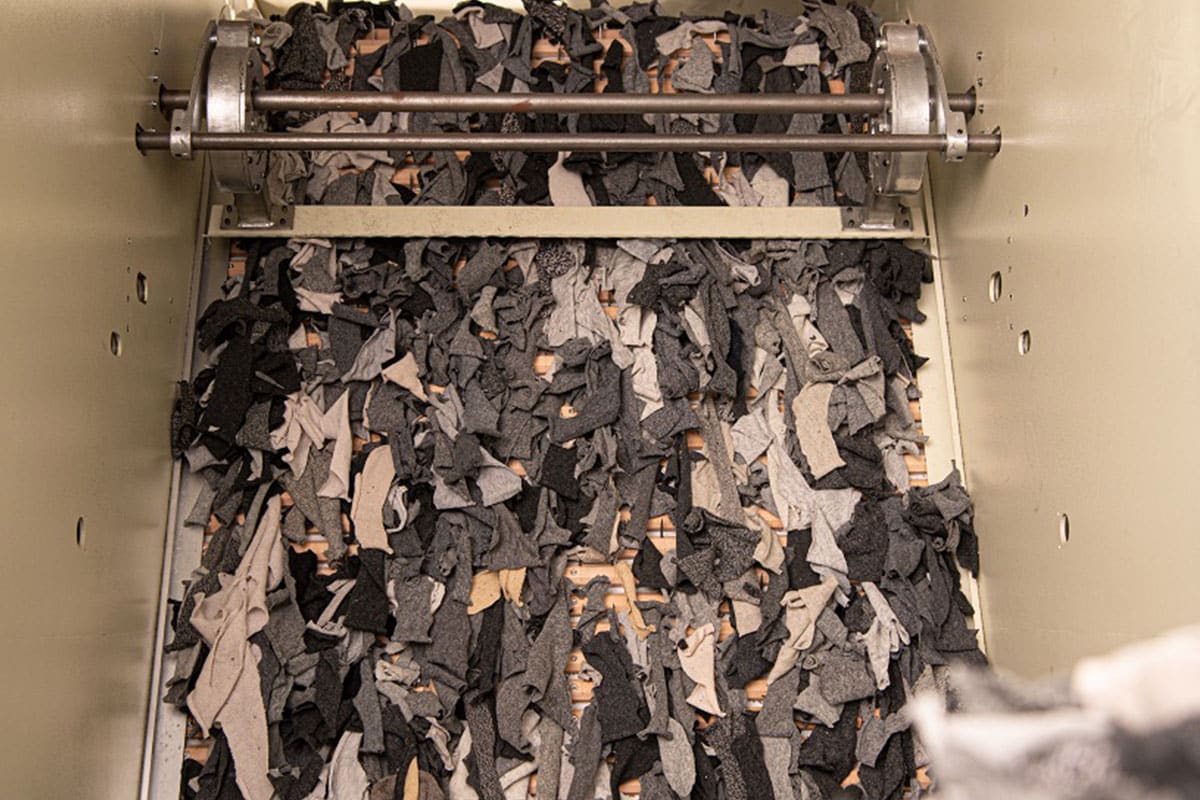 Does this technology allow you to retrieve raw materials from landfills or is its focus on preventing them from landing there?
We initially created The Billie to address the textile waste that our company was producing on an internal level. Over the past decade, we've identified new ways to minimize our environmental impact, even down to our supply chain. We arrived at the idea of The Billie with the Hong Kong Research Institute for Textiles and Apparel (HKRITA). Because of how we began this venture, the focus has been on preventing materials from entering landfills and recapturing the value of these fibers.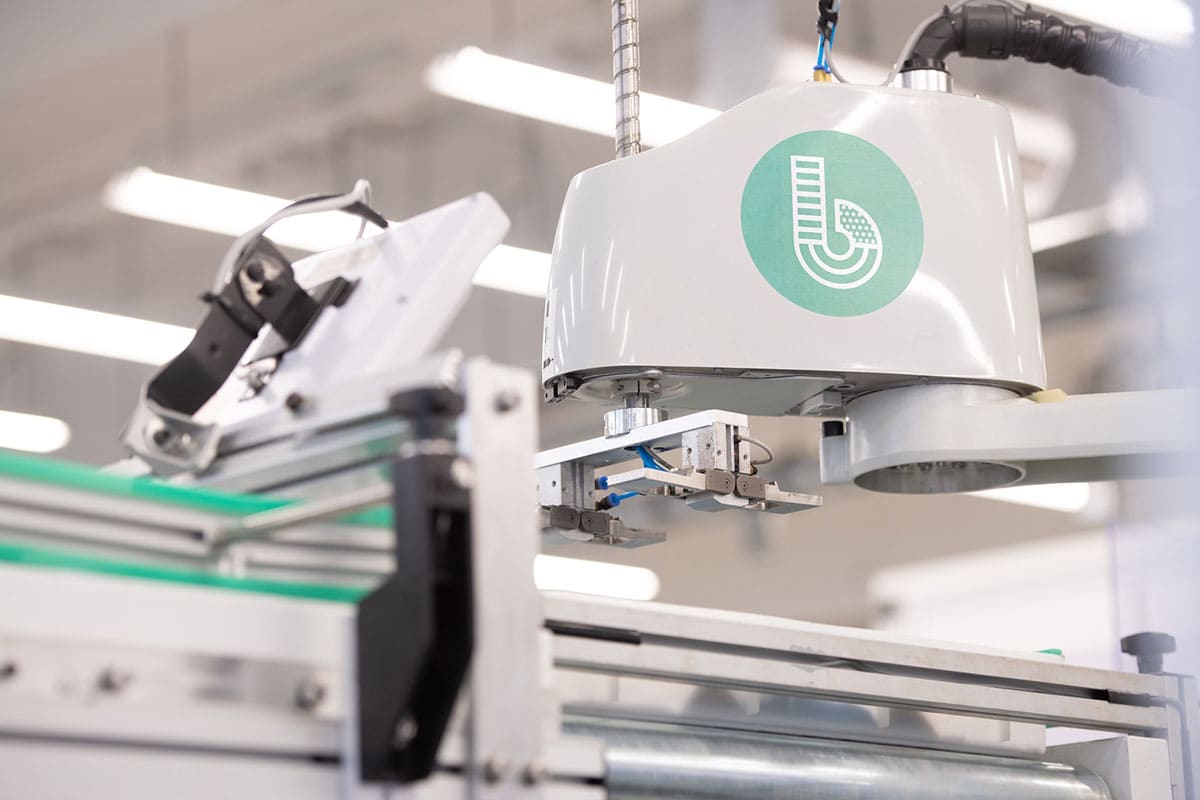 Being CEO always carries pressure, but do you feel a heightened sense of responsibility as the third-generation family member in this position?
Whatever it is that one chooses to do, one does it with a full sense of responsibility or it would be better not to do it at all. That being said, taking up the helm of a business founded by my grandfather, previously and successfully run by my dad and other members of the family, does come with a degree of pressure. I joined Novetex in 2010 without any actual experience or practical knowledge in textile manufacturing. I am very thankful that my family gives me a lot of support and autonomy, and I have excellent teammates who not only do their jobs well, but also give me a lot of insightful advice, ideas and suggestions. It has been and continues to be a journey full of challenges and rewards.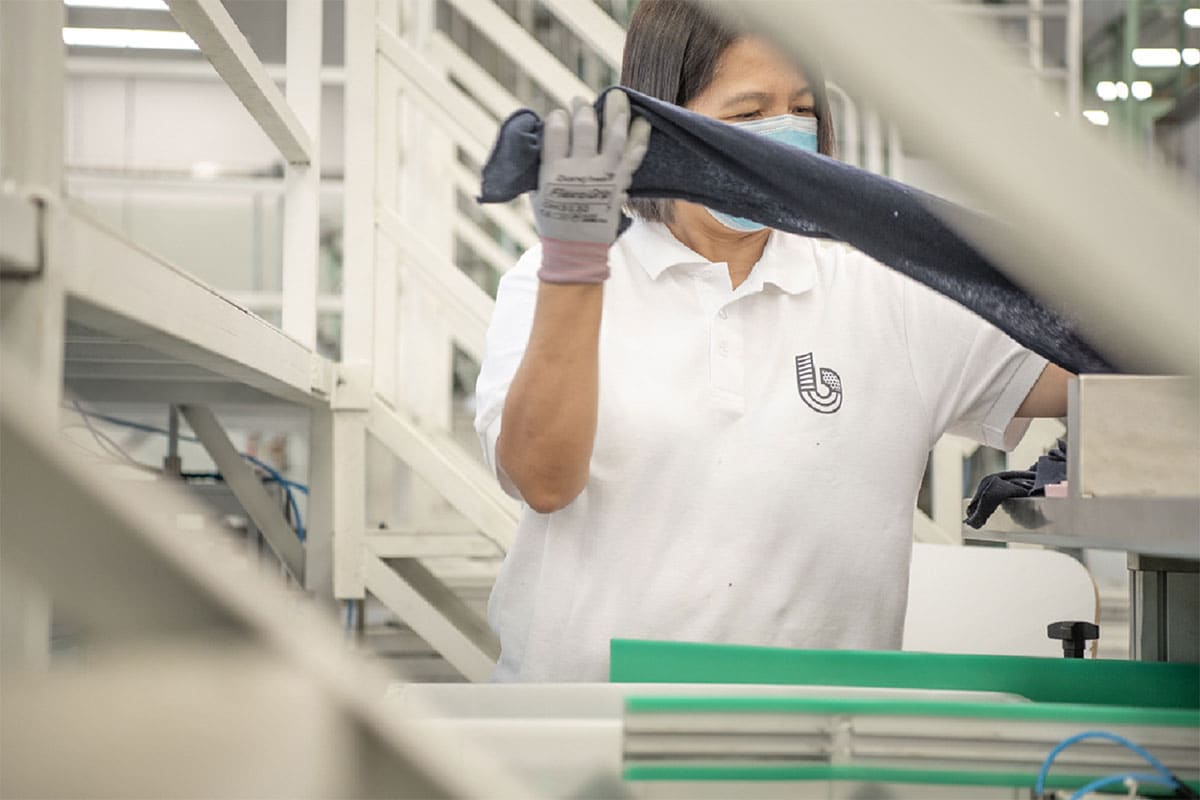 What impact has COVID-19 had on your business?
As in most other industries, business and operations slowed down for some time. Challenging periods, however, always have a way of bringing enlightenment and clarity, time for reflection and re-mapping our course, and a refreshed focus for looking for new opportunities.
Recently, we've been able to fill a gap in a government initiative which sought to distribute some eight million reusable face masks—one for every Hong Kong resident. While it wasn't a profit-generating exercise, we're honored to have been able to participate and contribute where we can. Right now we are focusing on reframing our perspective and seeing how we can continue to make a positive impact while ensuring a healthy, sustainable business.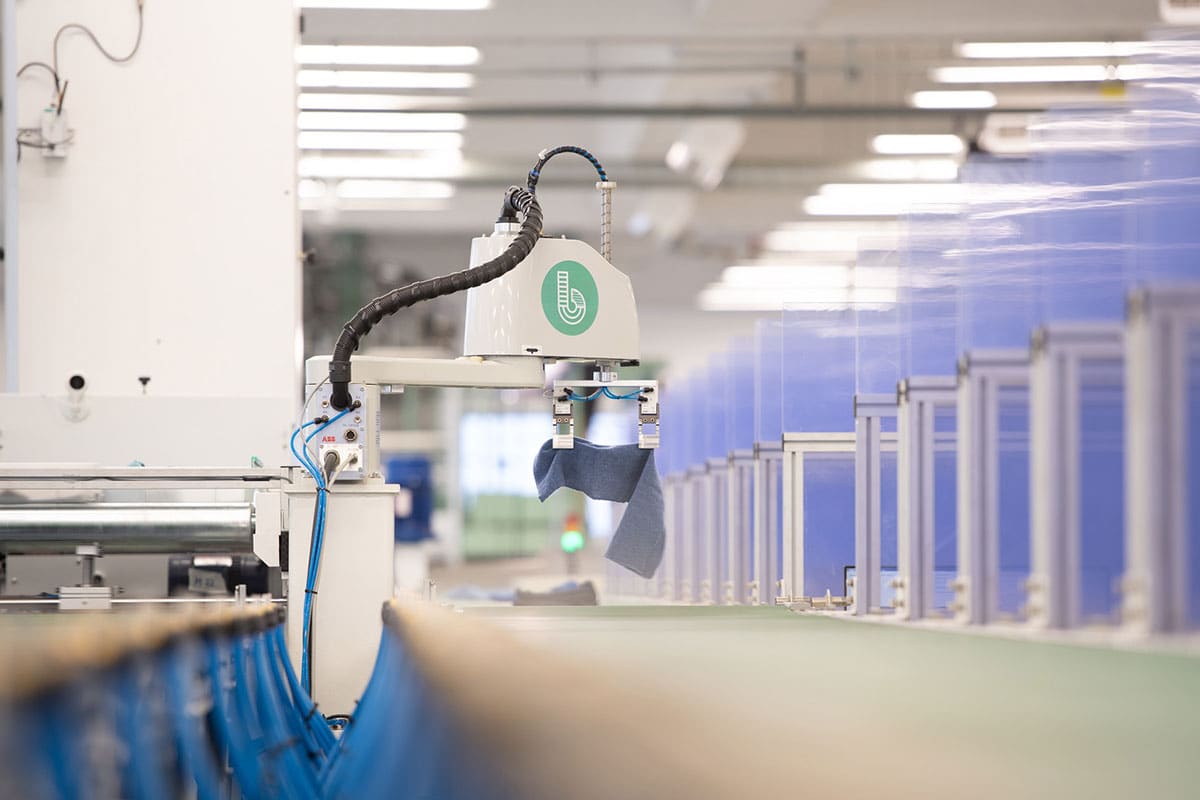 Have you learned any lessons from living through this pandemic?
Someone recently asked me if my personal passions and values have changed as a result of the pandemic. I don't think they have changed, but rather, I have had to look at them again and let them stare at me straight in the eye.
POSITIVITY: we can never predict what might happen, whether it's something wonderful or something horrible. But we can train ourselves on how to look at each of those situations that affect us, and learn how to harness positivity so that it acts as the wind that fills our sails as we move forward.
GRATITUDE: appreciate what we have, always. Be thankful. Grow what's good and share it.
BE PREPARED: prepare for the best and hope for the best—even in times of turmoil and uncertainty…especially in times of turmoil and uncertainty.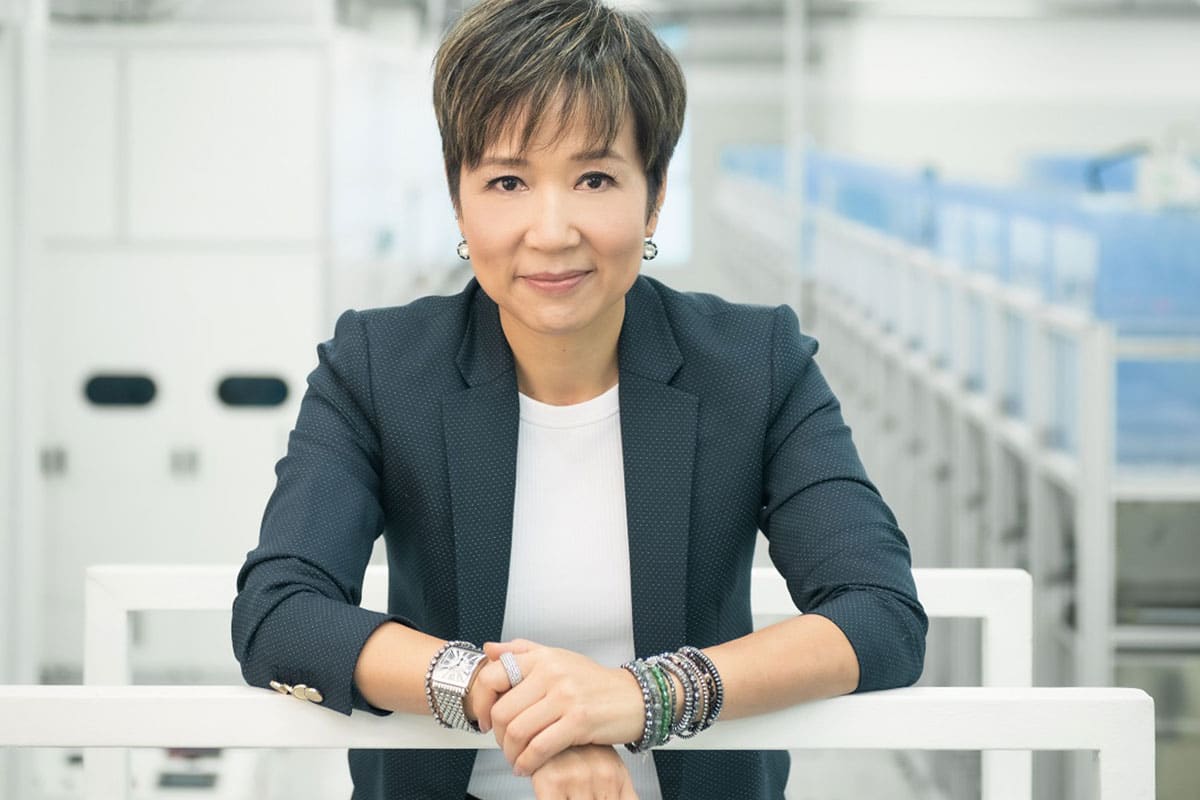 Do you or have you face(d) particular challenges being a woman in this industry?
When I first stepped into the Novetex business, even my own colleagues doubted me.  I heard through the grapevine at the time comments including:
"She's not interested in running a yarn business…she runs an investment team that makes in one deal what we make in a year…"
"This is probably like a little hobby for her…"
"How can she deal with factory people who wear singlets and swear every other word?"
I remember not being upset at all, and quietly thinking, "very interesting that people can make such judgements without knowing me at all." I admit that there was and still is a lot about this industry that I don't fully know. No one knows everything! And it's normal that technology changes and business models evolve. The key is: don't worry about what others think or say about you. Do what you know how to do; learn how to do what you don't know; and give everything your best shot. I don't have to swear like the guys in the singlets do to speak their language and to be heard.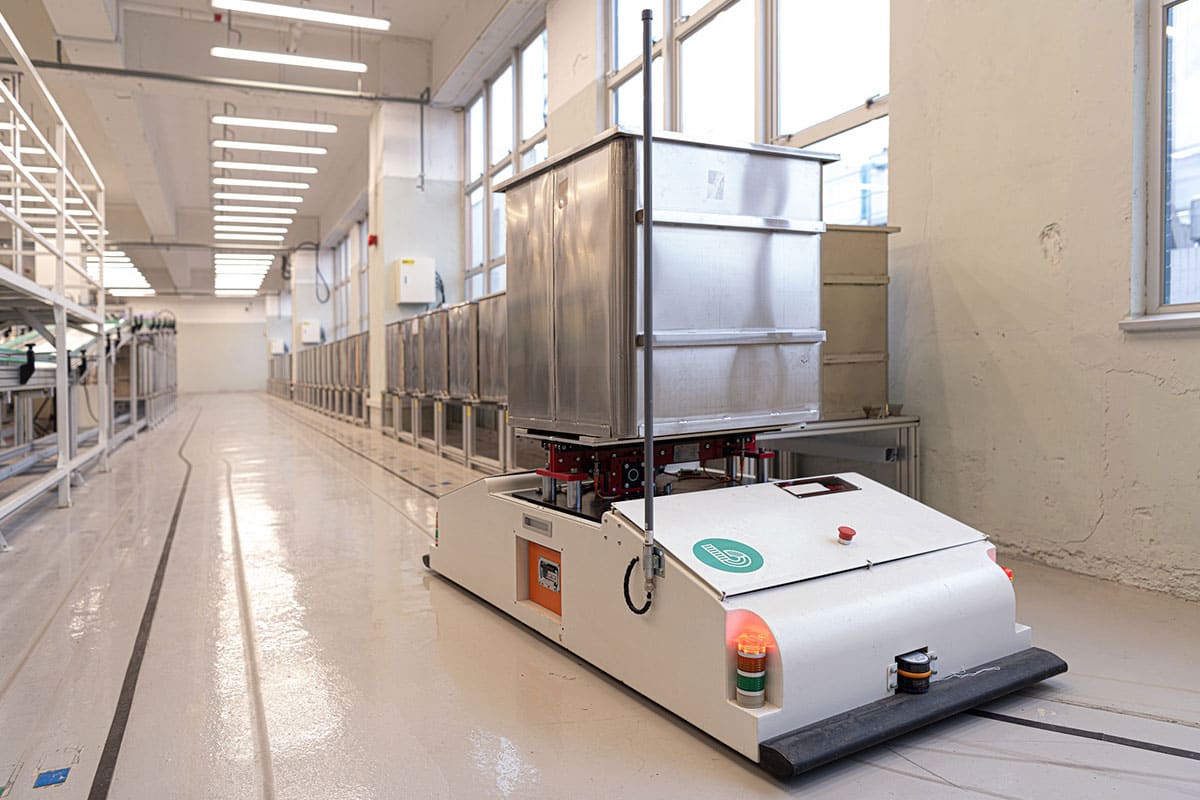 Are you sharing your technology with other likeminded companies?
We are exploring opportunities to collaborate with brands and companies that are keen on using our technology to help solve some of their textile waste-related issues.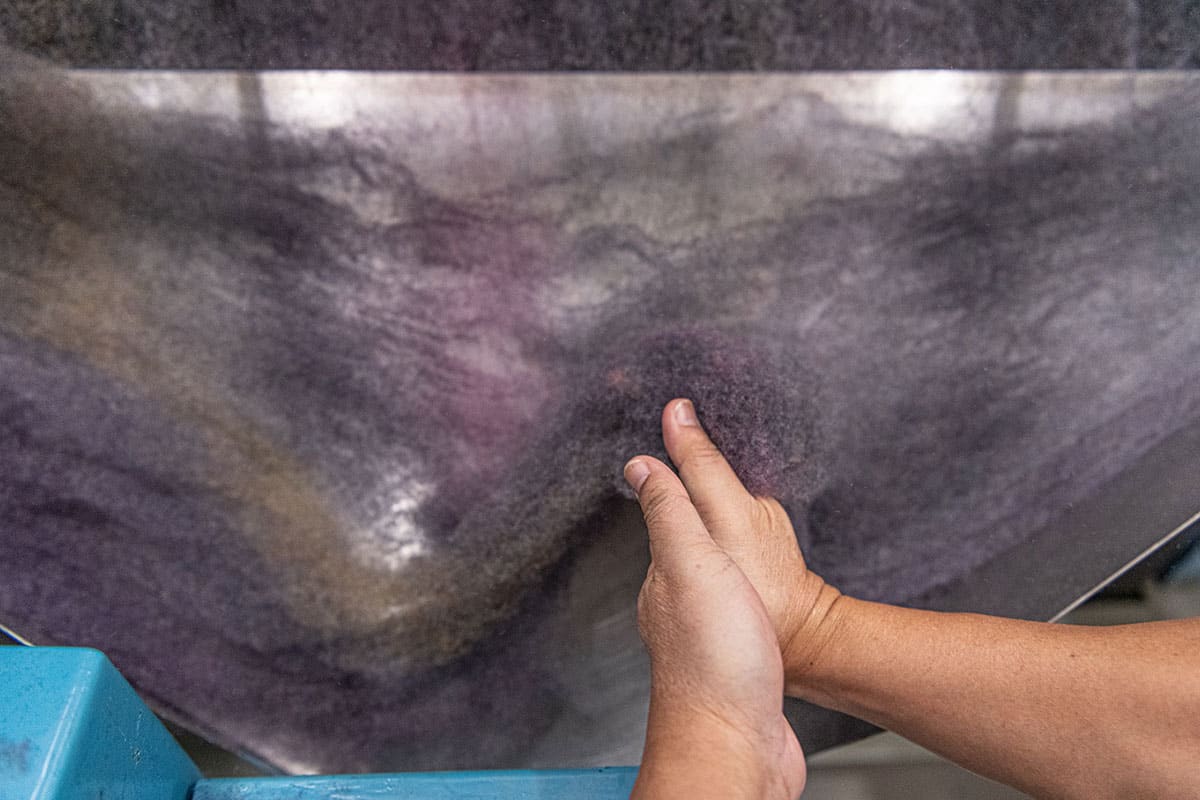 What sort of reception has The Billie System had?
As mentioned above, The Billie was born out of our desire to find a solution for our own internally generated textile waste during our yarn manufacturing process. When we decided to make it a business, we initially only looked towards our industry peers and our customers as potential clients. What we did not anticipate was the keen interest in sustainability that spans beyond our immediate network. For example, we have been engaged in many discussions and projects with hospitality groups, F&B establishments, organizations that have uniforms—even furniture makers. Our ultimate goal is to promote and achieve full circularity for textiles. Working with these parties has enabled us to expand our advocacy and reach beyond what comes to our mind naturally. We are particularly grateful for those within this network who help spread the word and even partner with us in unexpected ways such as providing logistics support for collection and storage. It is always more fun (as well as efficient and effective) to walk with others.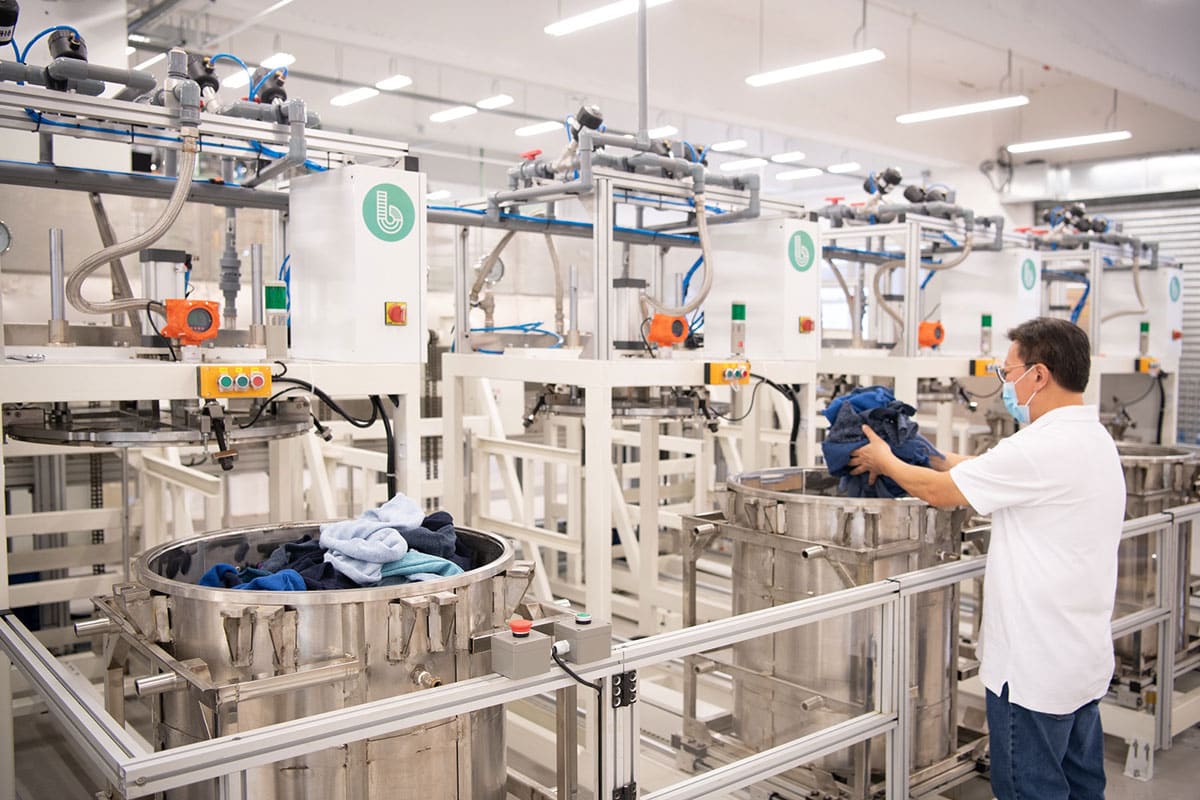 Do you have a sense of The Billie System's positive impact thus far on the environment (how much water has been saved, etc.)?
We would very much like to know but currently we have not allocated any resources to measure the actual impact The Billie System has on the environment. We are really full steam ahead on building awareness and usage.
There are ways of looking at this theoretically though. For example, traditional cotton production can consume up to 100,000 liters of water to produce just one kilogram (Source: Better Cotton Initiative). What we are doing at The Billie is offering a more sustainable alternative that can reduce the use of virgin fibers. At the same time, choosing recycled fibers means promoting a circular economy that maximizes materials that are already in the ecosystem.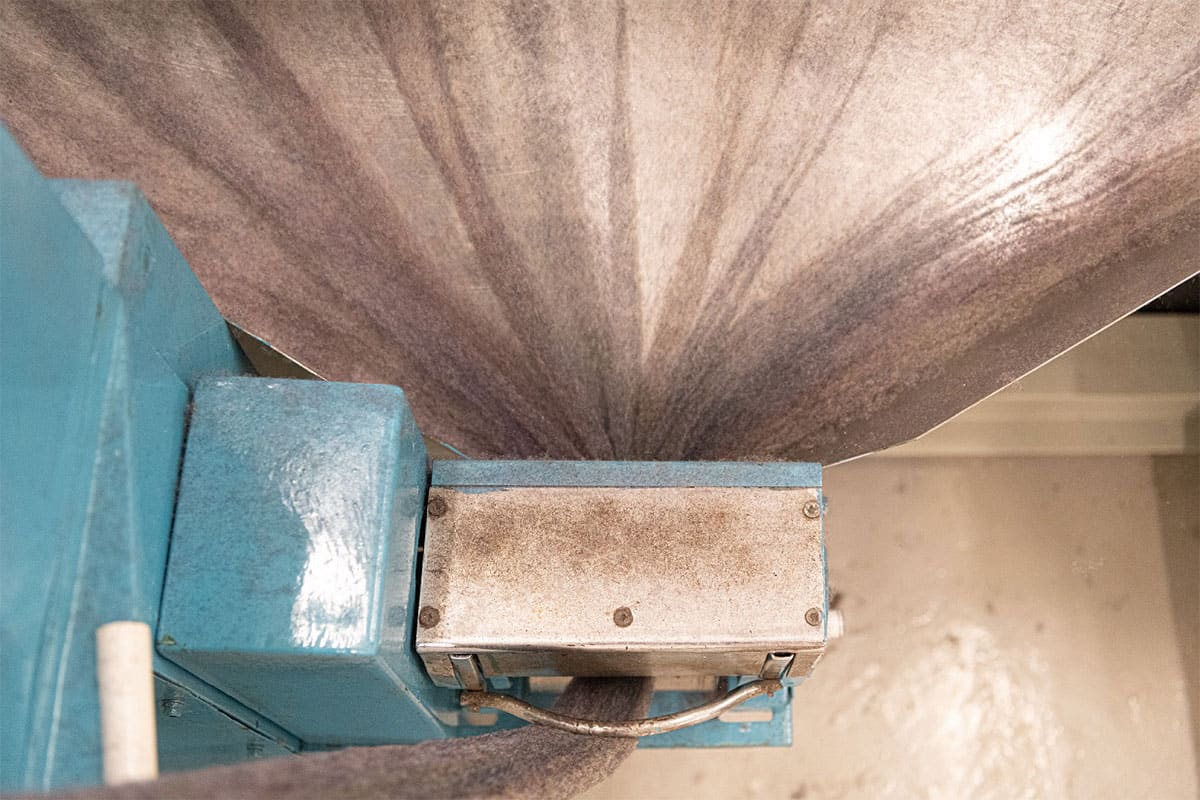 With this sort of technology, is it possible to keep all materials out of our landfills?
Sadly, no. Keeping materials out of our landfills requires a different kind of change, and it has a lot to do with mindset change that leads to behavioral change. The Billie provides a solution to only one part of a much larger textile waste problem, and we see this only as the beginning of more initiatives and technologies that will hopefully transform industry standards for the better. We need partnership and buy-in at all levels from raw materials to design to merchandising to inventory management to advertising to consumerism and so on.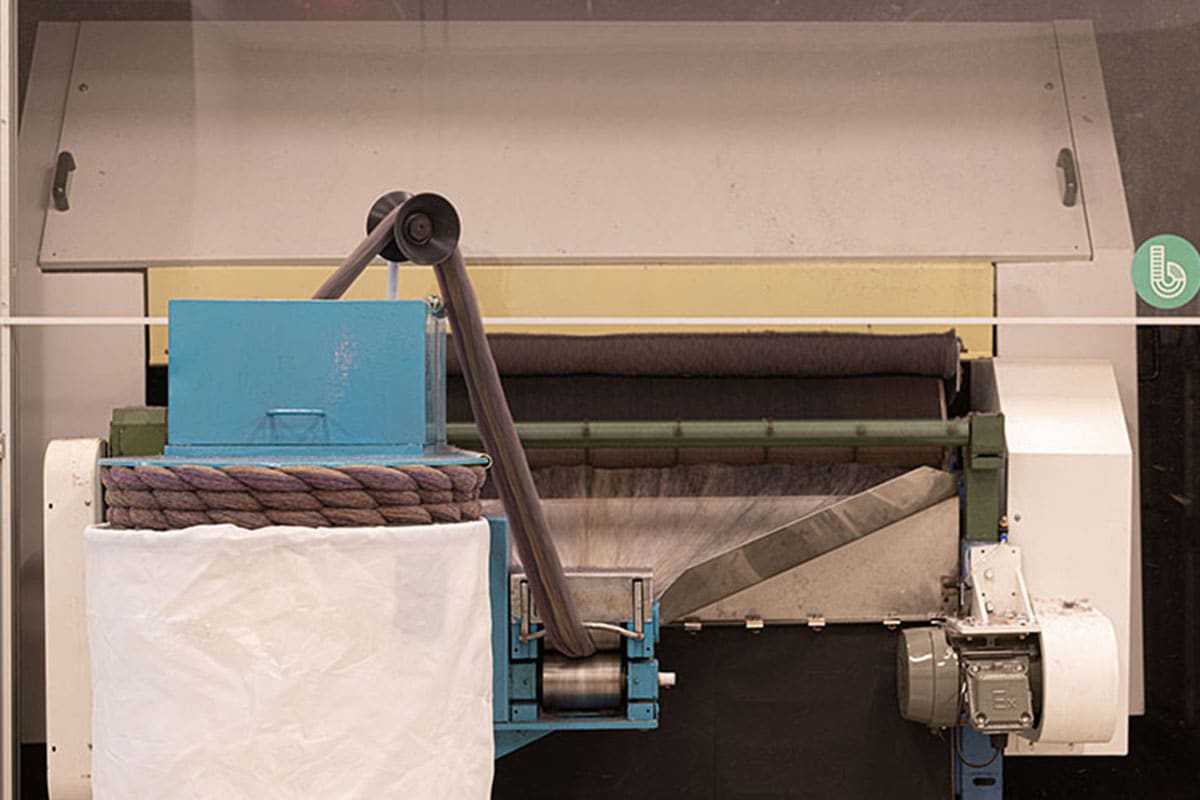 What is Novetex working on now?
We have been exploring interesting opportunities to collaborate with companies outside the fashion industry. We recently discovered that hospitality companies also have a need for textile recycling, and partnerships for that sector are quite viable given that their textile waste is ideal for us. We're working on expanding our collaborations in industries where we already have a footprint, as well as in those we don't yet. Homeware, for example, would be exciting as there are plenty of possibilities with products and accessories for the home, whether that's bedsheets and padding, rugs, or other similar textiles.