We've all enjoyed a night out with the music of Nile Rodgers,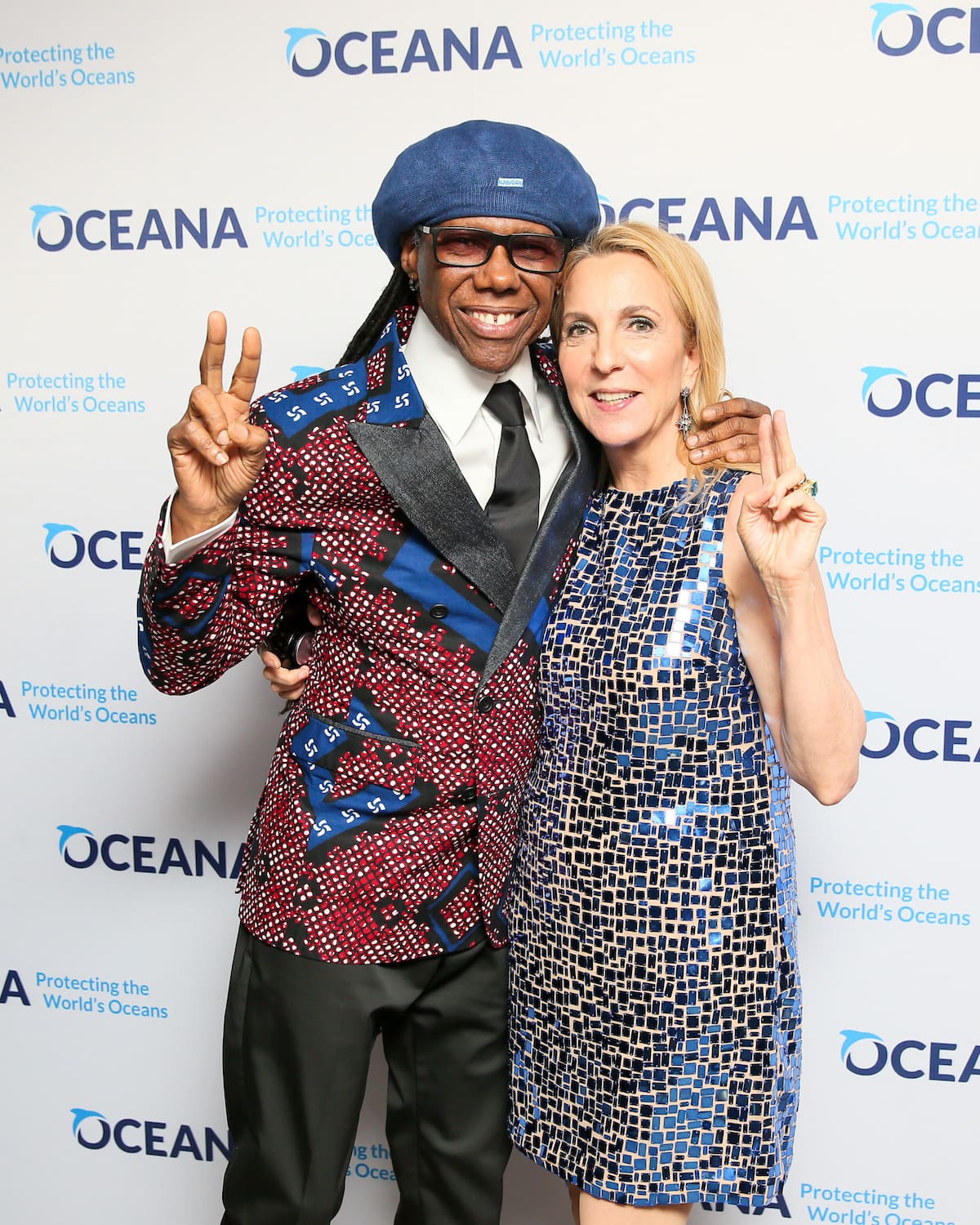 the Chic co-founder, songwriter, producer and musician whose legendary work has soundtracked celebrations for decades. But we may not know that Rodgers has also turned one of his most iconic hit songs—and the message behind it—into a foundation that brings together and highlights the work of young leaders from around the world who are making a positive change in their communities and for our planet. Galvanized by the events of 9/11, We Are Family Foundation encourages us to take that song's message to heart in a very real way. At its core, the project focuses on educating children to value diversity and inclusion. That has become especially important in the Three Dot Dash initiative, which has been connecting teen change-makers with mentors across their chosen fields of environmental activism, food security, global health and more for over a decade. And this year, Rodgers even made sure that the annual Just Peace Summit for the organization went fully green—thanks to his work with Musings. I am honored to be on the board of We Are Family Foundation and to support its work toward unleashing the power and potential of youth leadership.
What inspired you to launch We Are Family Foundation?
9/11. Three of my friends were in the planes that crashed into the World Trade Center towers. I honestly didn't know what to do. Friends from around the world called me to see if I was OK and then they said, "Nile, the world needs your song 'We Are Family' to bring people together." My initial reaction was "No." The song wasn't composed for that purpose, and one song didn't have that kind of power. But more and more disparate people said to me, "Well, what about 'We Are the World?'" Since I was part of Live Aid and I felt the power of that experience, maybe re-recording "We Are Family" could have some sort of part in the healing process.
Eleven days after 9/11, we re-recorded the song in the same NYC recording studio as the original, and in L.A. with more than 200 musicians and celebrities coming together to put their voices on the record. Spike Lee filmed the music video, and a documentary called The Making and Meaning of We Are Family was produced. It was just an effort on the part of some compassionate people to try to do something to help. After that, we created a children's version with more than 100 children's TV characters from Sesame Street, Nickelodeon, Disney, PBS, etc. It was the first time in history that characters from competing companies collaborated together—for free! The message of diversity and inclusion was summed up well in this "multi-species" song and music video. Kids got the message that something wonderful can happen when these characters, who are never together, do come together. We realized "We Are Family" had become a symbol bigger than anything my partner, Bernard Edwards, and I could have imagined when we wrote it for Sister Sledge in the late '70s. We decided to keep that message alive through creating We Are Family Foundation.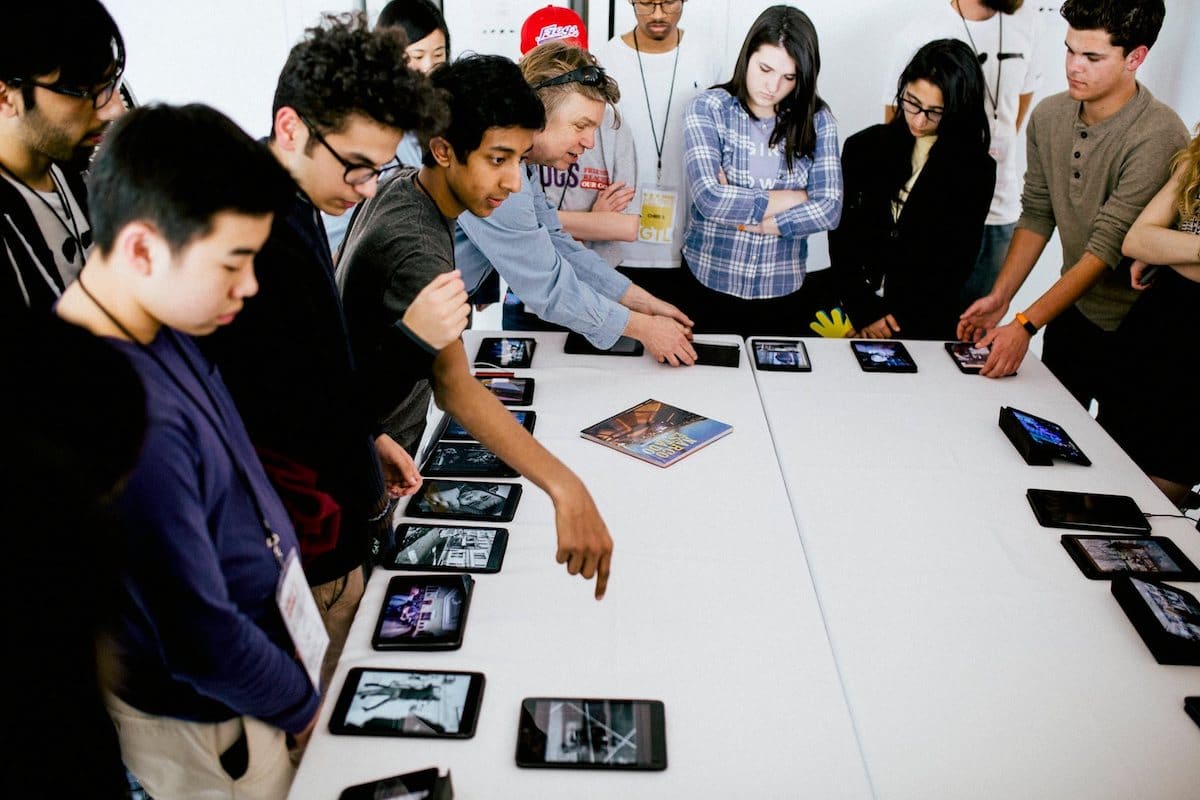 One of the foundation's big initiatives is Three Dot Dash, which identifies and supports a network of Global Teen Leaders. What are some of the most important lessons you have learned from the GTLs?
Don't underestimate them. That is the most important lesson. Every year, these kids get smarter and smarter. I say "kids" affectionately. At this year's Three Dot Dash Opening Ceremony, I said to them, "You know, if there were an apocalypse right now, I believe the 35 of us could survive and rebuild society." We work with all sorts of young people around the world who are working on cutting-edge, breakthrough technologies that could change our planet.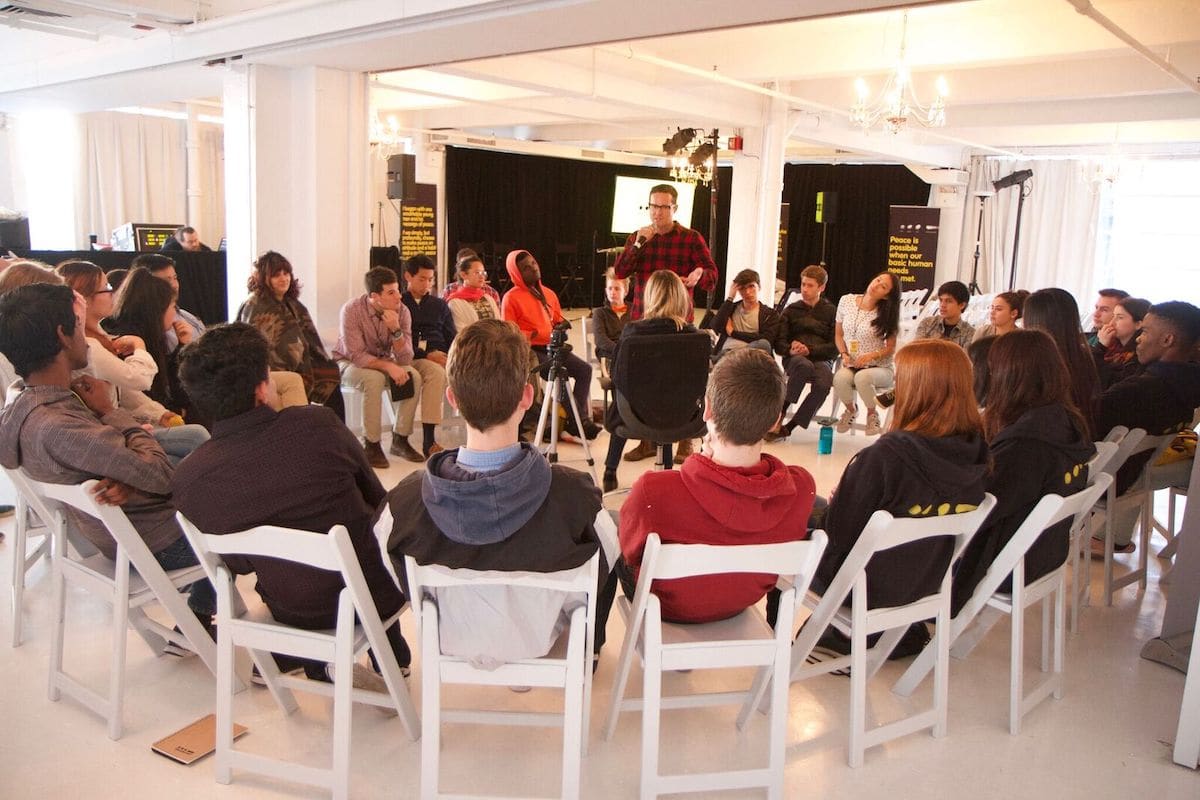 The Three Dot Dash program hosts an annual Just Peace Summit, bringing together a new group of Global Teen Leaders each year. Why did you decide to make the Summit "green" this year?
I woke up this morning and one of the first things I saw was the head of Apple saying that we've been very lax when it comes to global warming. We've been sitting around arguing instead of working on the solutions. Over the years, We Are Family Foundation has been conscious of making good environmental choices for the Summit. Many of our Global Teen Leaders work on climate change and environmental issues, so we are educated and sensitive to the impact of our choices. However, this year we knew it was time to really ramp up our efforts. In partnership with Susan Rockefeller and Musings, we super-charged all of our production and content choices—we offset all of our international travel CO2 emissions; bought green and sustainable swag; composted our trash each night and made art out of our non-compostable trash. It was a big step forward. Not only did it have a great impact on the way we all lived during that week, but it is something I know we all think about every day.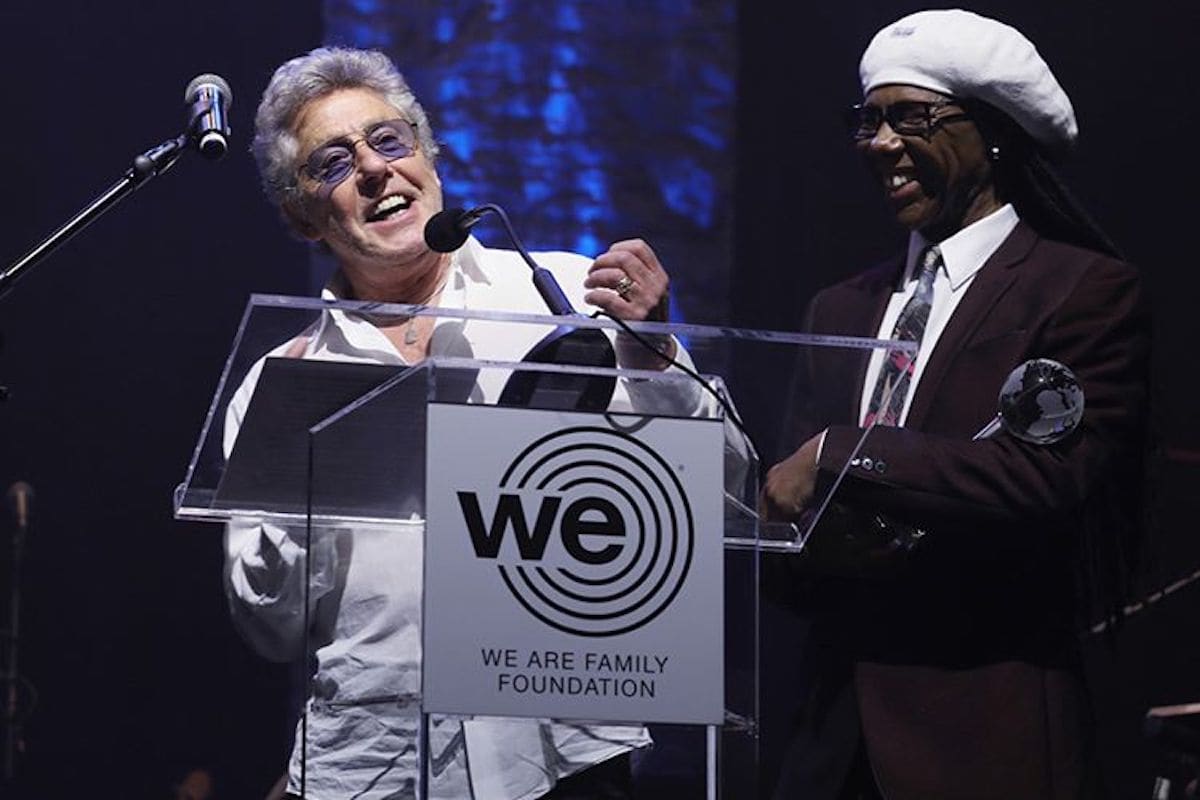 What kind of changes do you hope your organization will accomplish?
I'm very romantic and optimistic. I want to believe that at some point in time we will start to tip the scales toward believing in the words "We are family." We chose to work with and mentor young people around the world who are making a positive impact and believe anything is possible. Alone, they are each attacking a problem and changing the world, but together they create a force that is unstoppable. It doesn't matter what labels are attached to them—white, black, brown, Christian, Jewish, Hindu, Muslim, poor, rich, etc. The labels disappear and the work they are doing is what brings them together as a cohesive whole. So, what do I hope we accomplish? That we never stop creating a global youth force that is making a positive impact being role models, and that we can all work together for the greater good. "We are family."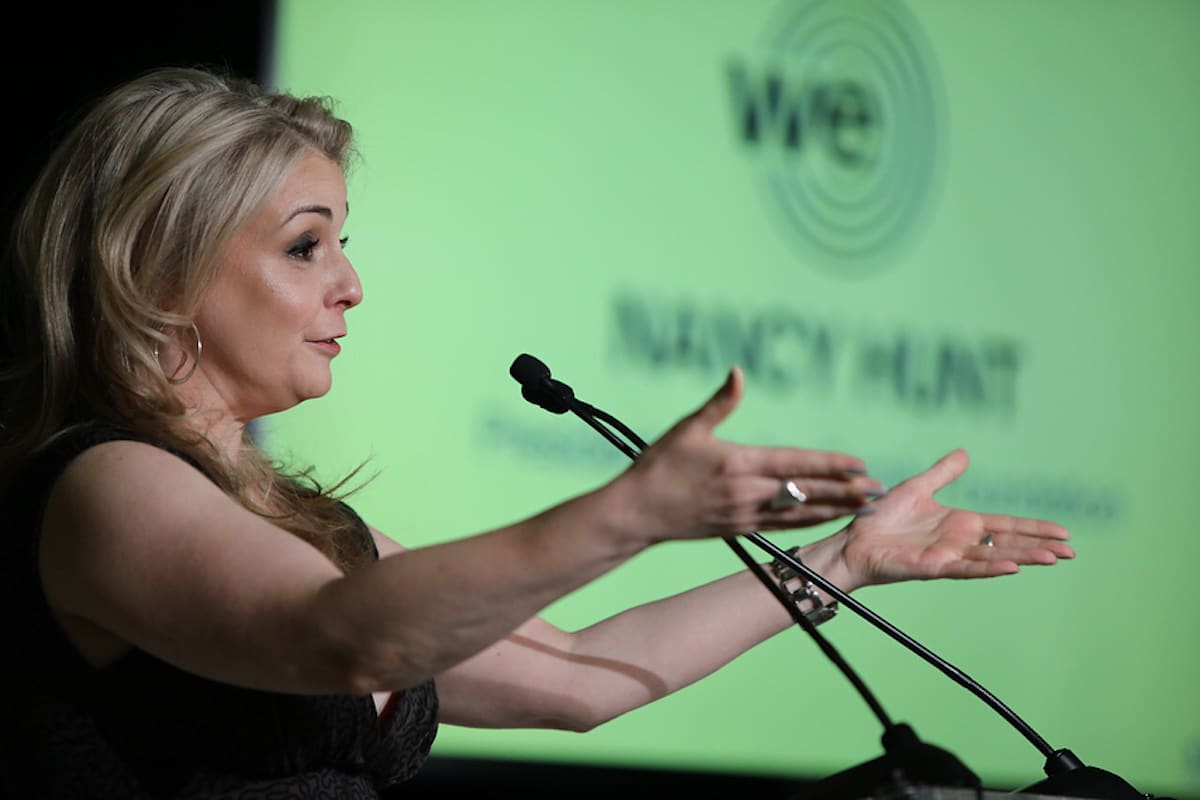 How does environmental activism, climate change concerns and hope for sustainability play into the work of WAFF and its leaders?
It touches every aspect of We Are Family Foundation. From the youth we mentor and support, who are actively working in environmental and climate change areas, to the programs and events we produce, sustainability is top of mind in all of our decisions today. We have to do our part. Our future depends on it.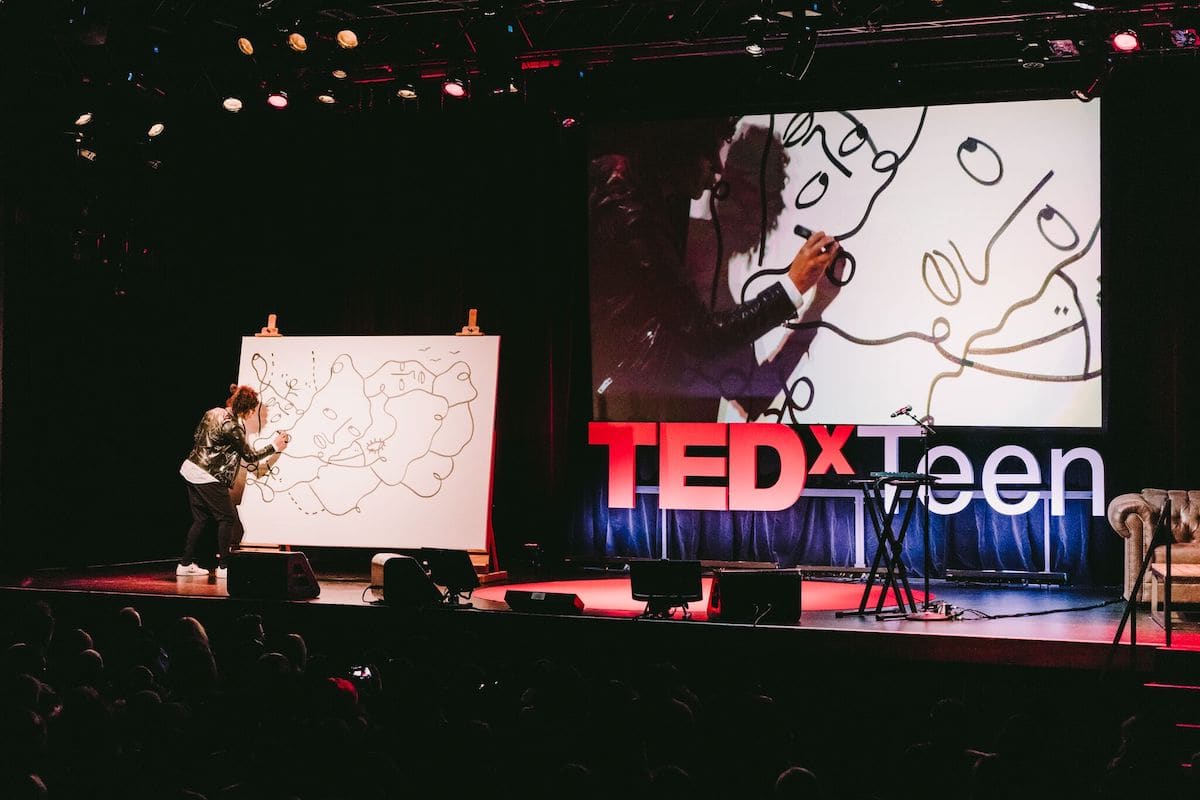 We Are Family Foundation is all about empowering youth around the world in their work toward social good. What can other generations do to support their work?
It's pretty simple: listen to them, mentor them and give them a seat at the decision-making table.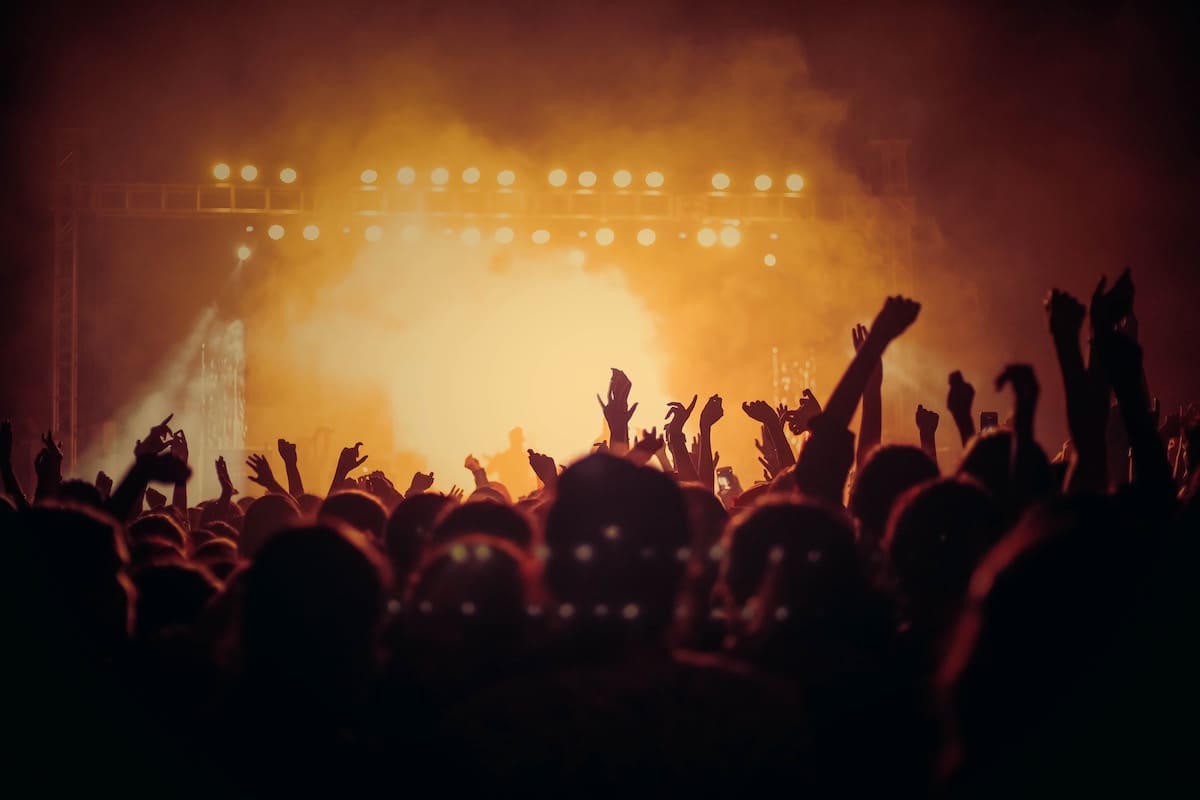 As a musician and philanthropist, what do you think other musicians and philanthropic leaders could be doing to forward green initiatives and help combat global environmental challenges?
I see a lot of efforts coming from the artistic, music and sports communities. A strong work ethic has always been built into their DNA. They are visionaries and leaders in social and societal issues. In general, we are very thankful to have a voice and platforms to lead progressive initiatives. The green initiative is no different—from tour buses using garbage as fuel to eliminating plastic water bottles and recycling mandates at festivals. Leading by example and promoting a healthy planet is becoming standard practice. Together we may be as powerful, and in certain cases even more powerful than governments because we can act right away.