Kate Jakubas was studying for a Master's in Environmental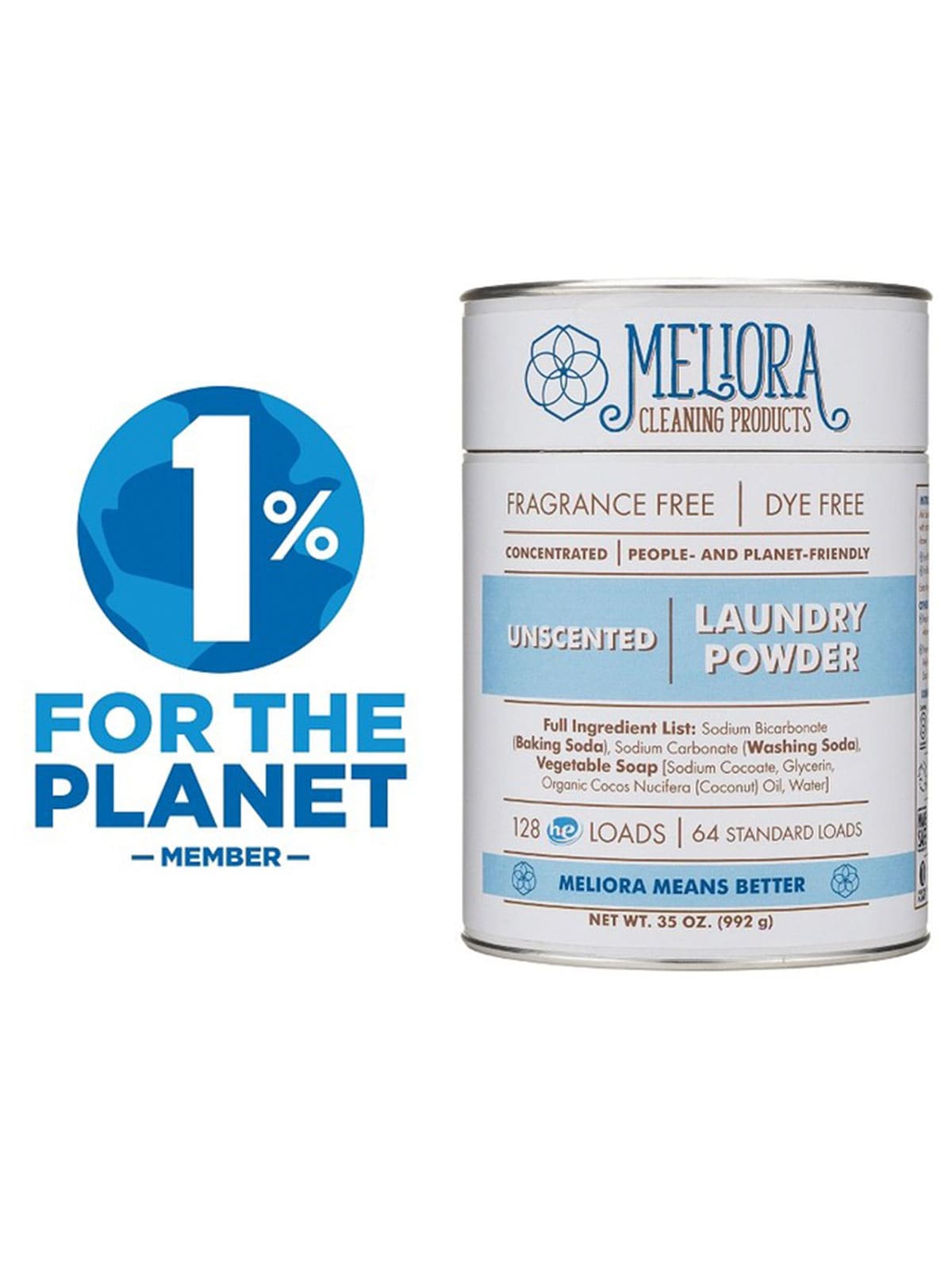 Engineering when she became curious about the household cleaning products she was using. Most didn't list ingredients, but they weren't legally required to. Even today, there is still no federal law requiring companies to disclose the ingredients on any cleaning products you bring into your home. Not only might the ingredients be toxic, they may also be known allergens, non-kosher or animal-based—all considerations for many consumers. Kate began making her own. When her plant-based laundry detergent rendered filthy football clothing squeaky clean, she knew she was onto something. In 2013, she founded Meliora (Latin word for "better") in her 4th floor walkup in Lincoln Park—careful to list every ingredient on the front of the label and even sharing recipes. Within a handful of years the business had moved to a 6,000 square foot factory space on the West Side of Chicago and they were selling to Whole Foods. Their people-and planet-friendly products include laundry detergent, stain remover, all-purpose cleaner and more. Meliora's products have earned both the Made Safe and Leaping Bunny seals, is 100% single-use plastic free and B-Corp certified. They commit 2% of their annual revenues to environmental and charitable nonprofits.
—Jane Ratcliffe
Meliora means "better" in Latin. Why did this feel like the right name for your company?
"Better" really represents everything we do. We offer products that are better than the norm and we take actions that are better for people and our planet. Every day, we strive to do a little bit better, never settling for what may have worked in the past.
Choosing this Latin word also helps us stand out a little in a sea of similar names like Eco-Green-Clean. You might not get the pronunciation right the first time (it's meh-lee-OR-ah), but you'll remember that it's that Latin word that means better.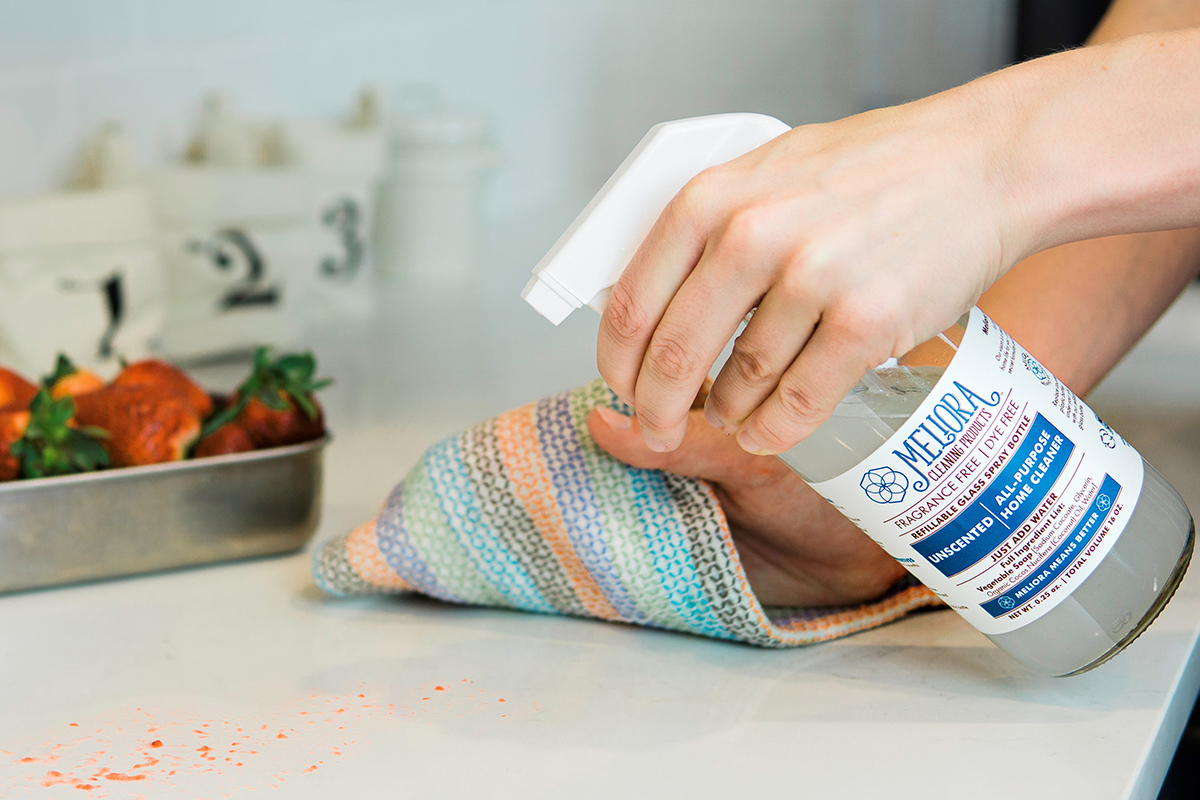 Can you tell us about the practices behind your factory in Chicago?
Controlling and knowing the ingredients in our products is critical–that's the main reason our factory exists. It means we can avoid relying on an outside manufacturing facility, where we wouldn't be able to see if they swapped ingredients (it's happened to plenty of other companies making similar products).
Since we operate our own facility, we also get to implement the same people-and-planet-friendly approach we take to everything in our space. We pay a living wage to all production workers with benefits including flexible scheduling and paid time off. We track and reduce the waste generated at the factory, publishing reports on our progress. And we get to support other great local businesses with over 60% of the dollars spent by our company staying in the Great Lakes region and close to us in Illinois.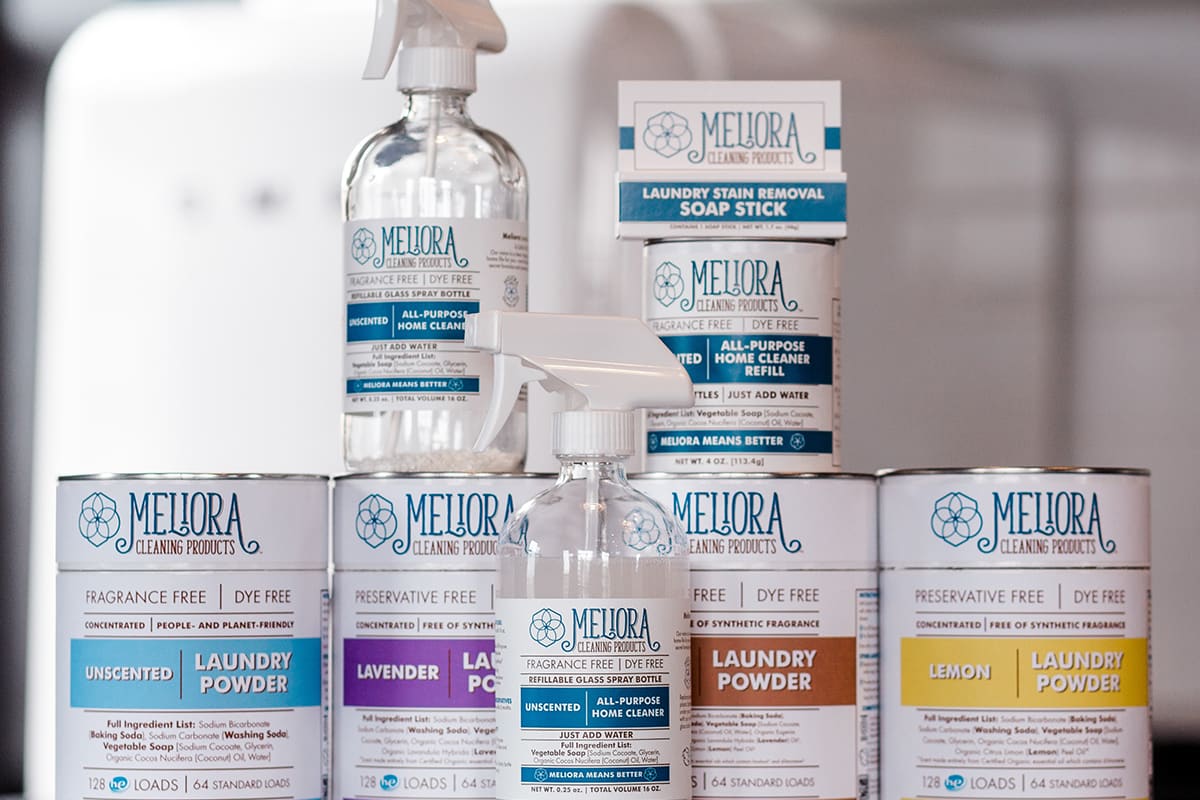 What was the process like for developing each product's formula?
Each product is a little different. Some came from serendipitous uses reported by early customers, like when my mom told me the soap bar I made was the best stain remover she had ever tried. Voila, our Soap Stick was born!
Others were more deliberate with rounds of controlled engineering experiments to determine the right level of each ingredient and the best process to use to make the product. In every case, we screen the ingredients using a third party called MADE SAFE, ensuring they're as friendly for your home and the planet as possible.
Regardless of how a product goes from idea to your home, every product absolutely must be three things:
It WORKS to get your home and clothes clean
PEOPLE-FRIENDLY, so it's okay to have around your home
PLANET-FRIENDLY, so you can be confident that what goes down your drain won't cause any problems
We've happily missed the opportunity to sell products that are subpar on any one of these while we work for something that does all three (and this is why we haven't yet launched something for automatic dishwashing!)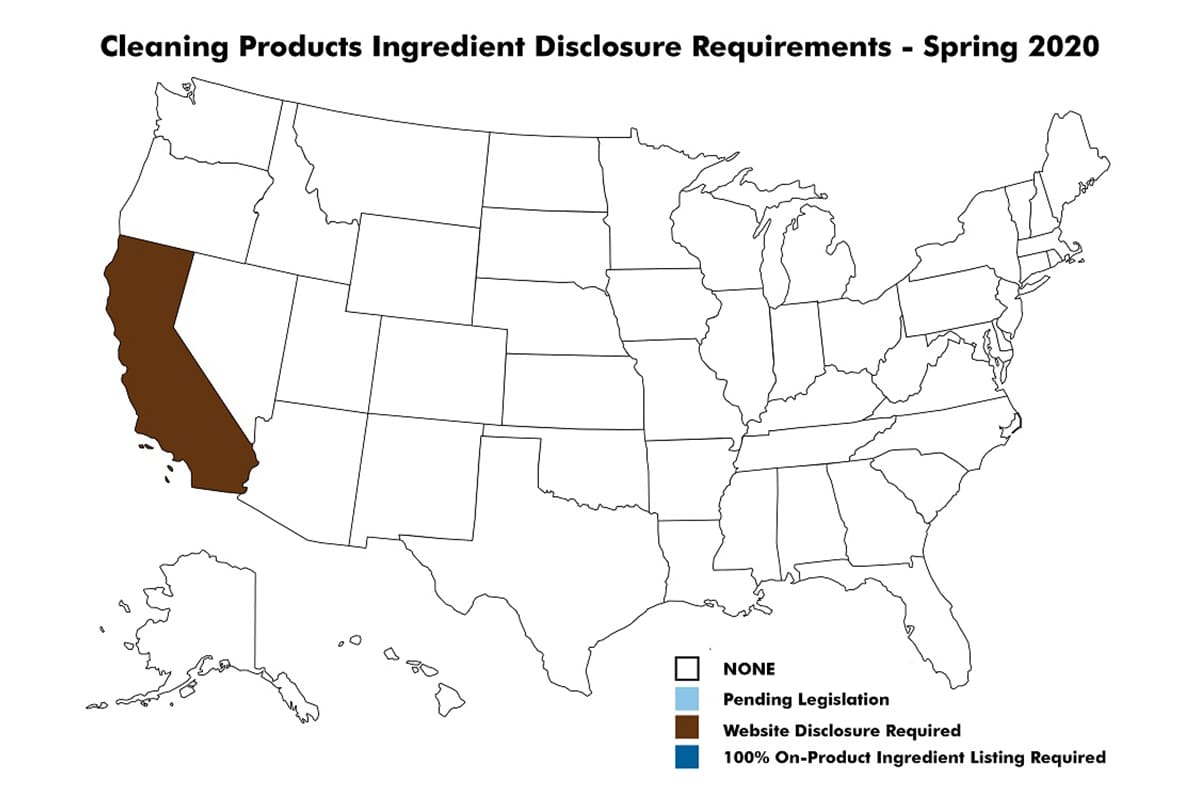 You have lobbied hard in favor of cleaning product Right-To-Know Acts. Can you tell us what those entail and bring us up to date on progress?
We have a great tracker on our website showing the status of these acts. To us, it's simple. You should be able to know EXACTLY what's in the products you knowingly spray in your house, pour in your washing machine and scrub onto your floors. To date, there's still not a single state or federal requirement to disclose the ingredients on any cleaning products you bring into your home. That's unacceptable. Every company that manufactures cleaning products knows (or better know) exactly what's in their products. This is simple information that everyone deserves access to. Decades of self-regulation by the cleaning products industry have not given people the information they need, so it's overdue for us to enact these regulations.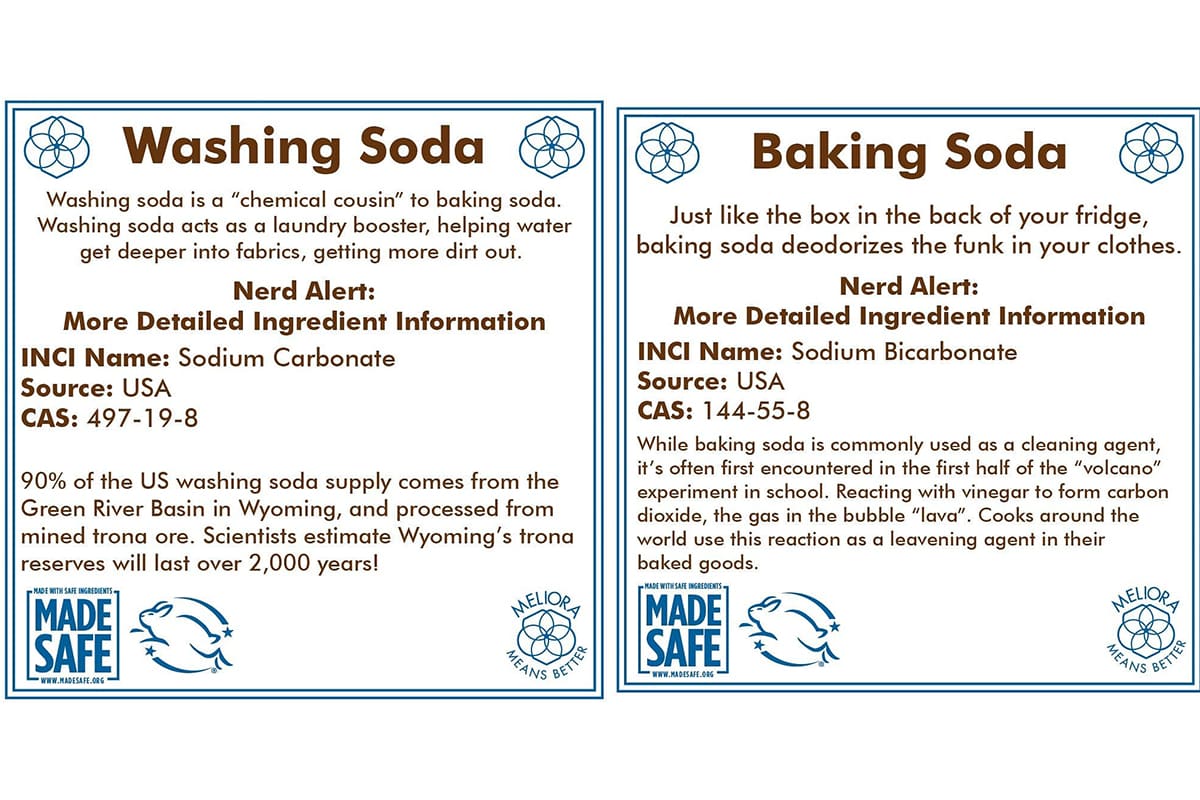 Why do you think so many commercial companies don't list their ingredients?
For too long, large companies have hidden ingredient lists behind false claims that there is proprietary information in the ingredients they use. But that's never been true—competitors can easily reverse engineer formulations. It's the end users who are left not knowing what they are using in their homes.
Whenever I see "proprietary ingredients" I translate that to "If we really told you what was in this, we know you wouldn't buy it." You have the right to know what's in the products you use in your home.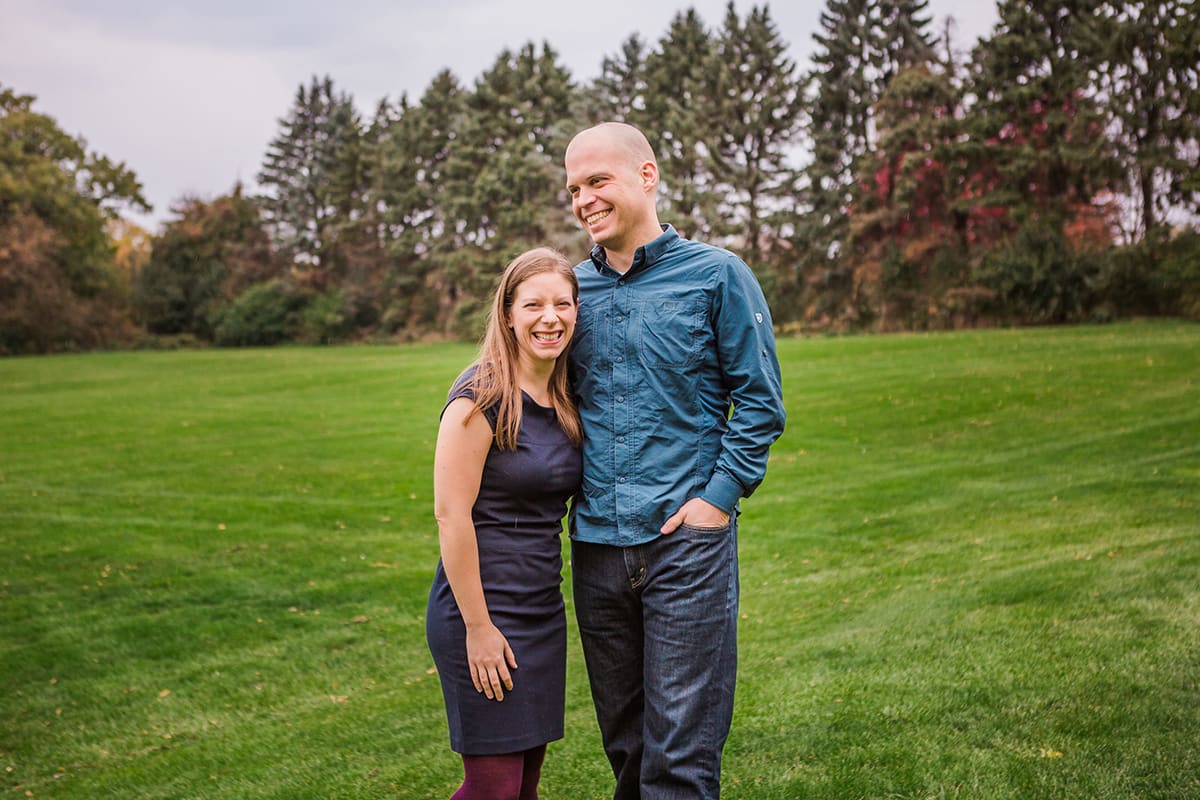 You still oversee the factory, no outside investors. Why is that important to you?
We're 100% bootstrapped and family-owned, and have been since we opened our doors. Our triple-bottom-line approach focuses on our impact on the people and planet around us, not just profit. This has served us well so far and we've grown at a pace that's given us the opportunity to expand and grow for the long-term, not the next 90 days. Having to run big decisions in our company past an investor would require us to be absolutely 100% sure the investor has the same triple-bottom-line approach to business that we do.
Do you remember the movie Clueless? Someone asks why Cher doesn't have a boyfriend and she responds with, "You've seen how picky I am about my shoes, and they only go on my feet." We have a similar sentiment—it's not that it's impossible to have an investor who would complement our business well, but more than that, you've seen how picky we are about our ingredients. That's just only one part of running our business. It's important for us to be able to stay true to our values.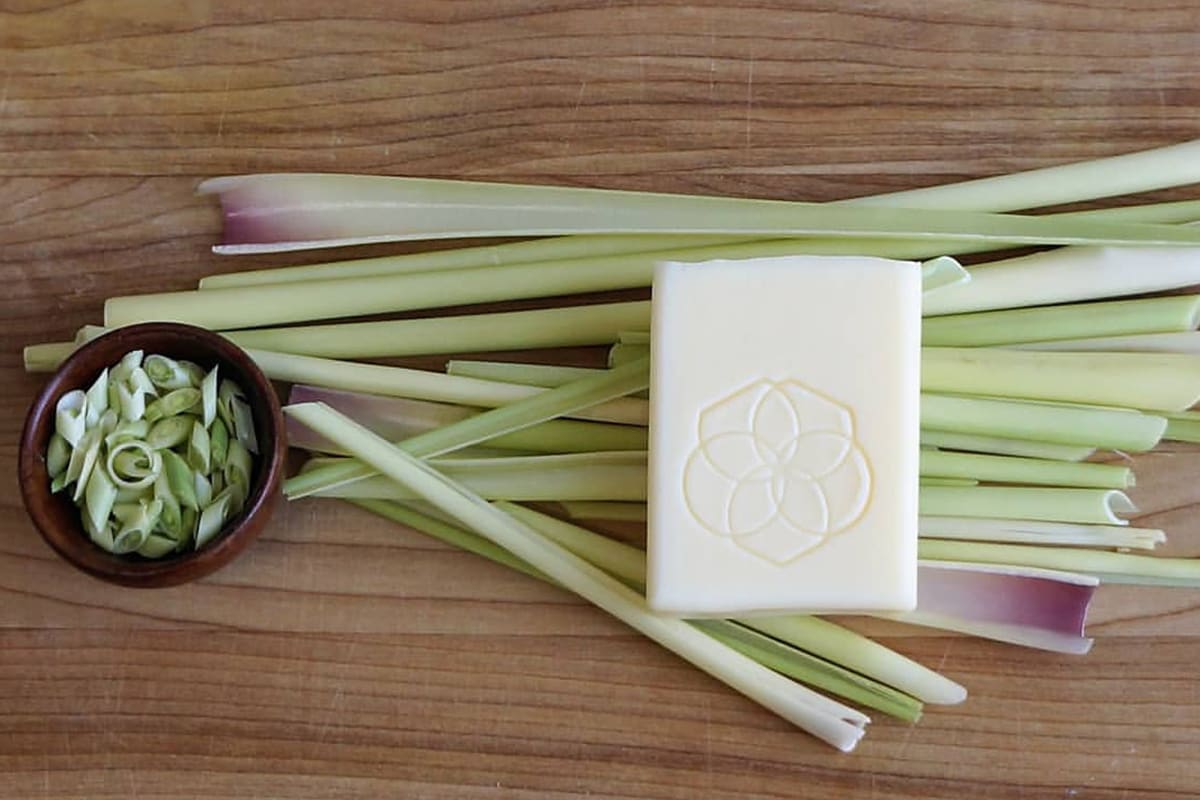 What's the best protocol to keep our homes as safe as possible during this pandemic?
With a novel virus and disease like COVID-19, information is always changing. I recommend following experts at the WHO and CDC for the latest information on best practices.
Per the CDC's overview, cleaning refers to the removal of germs, dirt and impurities from surfaces. Cleaning doesn't kill germs but by removing them, it lowers their numbers and the risk of spreading infection. Disinfecting, however, refers to using chemicals to kill germs on surfaces. This process doesn't necessarily clean dirty surfaces or remove germs, but by killing germs on a surface after cleaning, it can lower the risk of spreading infection.
Our current products are cleaners, not disinfectants. Basically, if your home is clear of COVID-19, regular cleaning is recommended. Disinfect as necessary, on things like doorknobs/light switches, if you have new people enter your environment or at-risk people there.
Removing dirt and grime from surfaces does its part to help. Using a disinfectant will kill germs on the surface. If the surface is covered in oils, dust, etc, then the disinfectant will only kill the germs on the surface of those oils and such. A thorough cleaning would remove the grime. Do you need to use an additional anti-viral solution to clean your surfaces? That is a personal decision you'll have to make based on your level of comfort and the information from the CDC.
If you are in need of a disinfectant, we recommend looking for ingredients of a 75%+ isopropyl or 80%+ ethyl alcohol or the EPA-registered equivalents. We DO NOT recommend that you purchase disinfectants with essential oil blends in them in place of these disinfectant options.
Things get much more serious if someone in the house has coronavirus. Refer to the CDC site for details when it comes to cleaning and disinfecting. In particular, for laundry care during these crazy times: regular rules apply to unaffected homes. But if you're washing an infected person's items, the hottest water possible is suggested. Do not mix their laundry with the rest of the house's.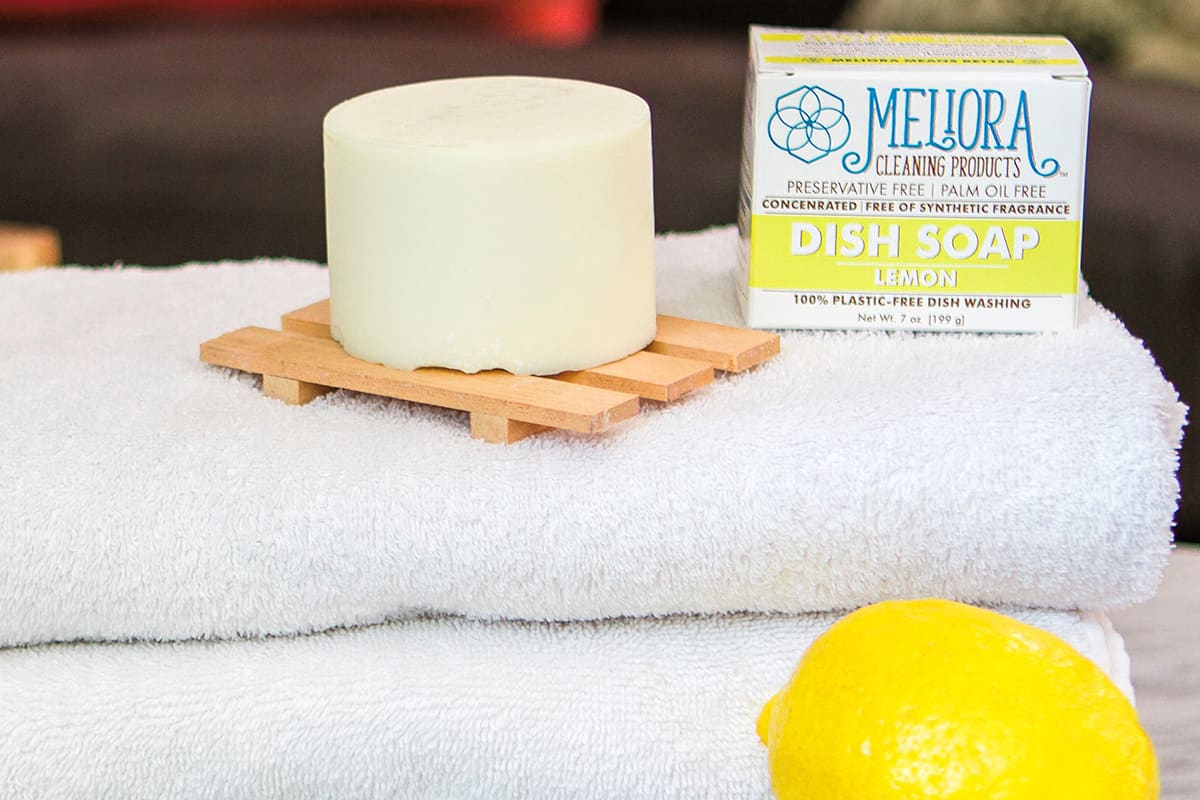 Do you see a link between toxic cleaning supplies and climate change? How about between those supplies and suppressed immune systems?
One of the biggest climate concerns with cleaning products is the packaging. The sheer abundance of single-use plastic bottles is staggering. We understand that we need to get our products from our factory to your home in some manner, but feel we can do that in a way that still respects the planet and your choices to make this a better place. That's just one reason our entire product line is 100% single-use plastic free. We've also worked with our wholesale partners to develop a zero-waste bulk program, which means more people can get their zero-waste products at their local stores.
We always defer to medical experts about what's best for your personal health and well-being, particularly if you have a compromised immune system. Our belief is that cleaning product companies should provide you with every ingredient in every product, as that allows you and your doctor(s) to make the most educated decisions possible for your safety and health.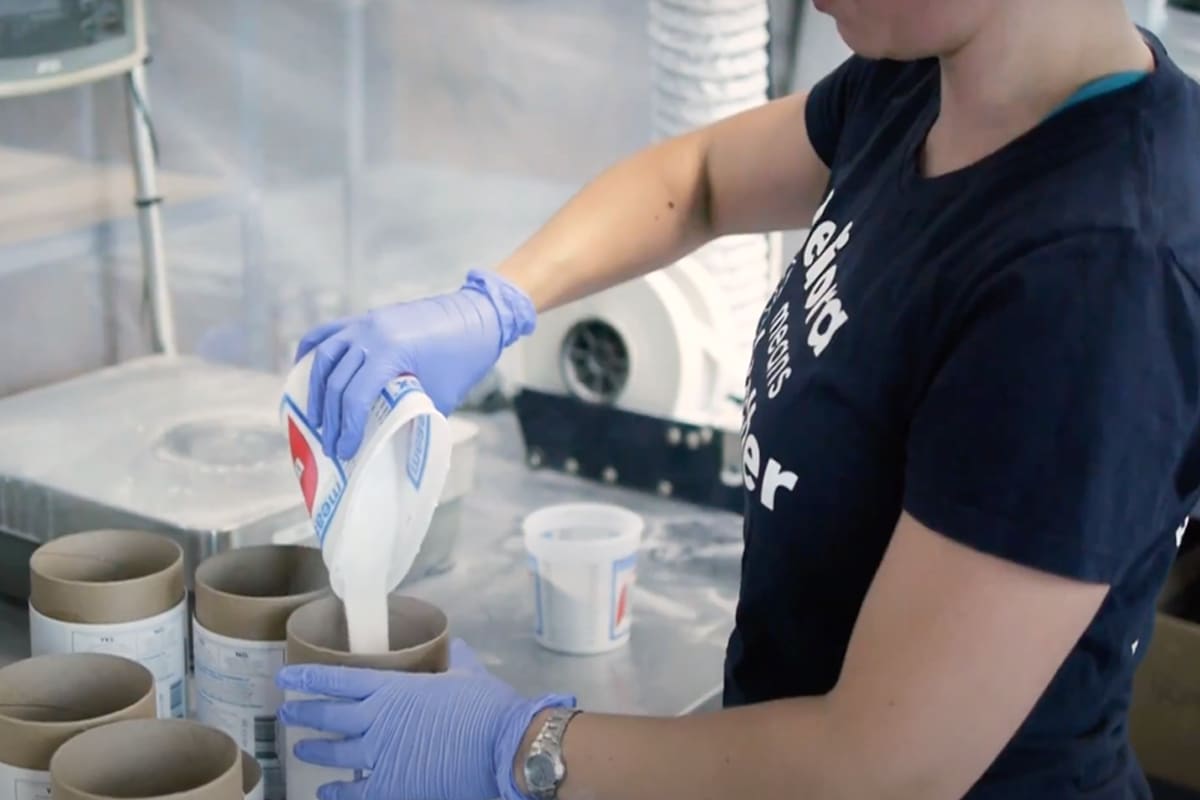 You're part of the B Corp community. Can you tell us a bit about that?
B Corp is a certification that ensures we are meeting the highest standards of responsible and sustainable business. We set very high expectations for our business, such as donating 2% of our revenues every year to social and environmental causes, being a great place to work, and launching products free of harmful ingredients and packaging. By having a third party formally audit our business, we know that we are executing on our commitment to be better than the status quo and to keep improving.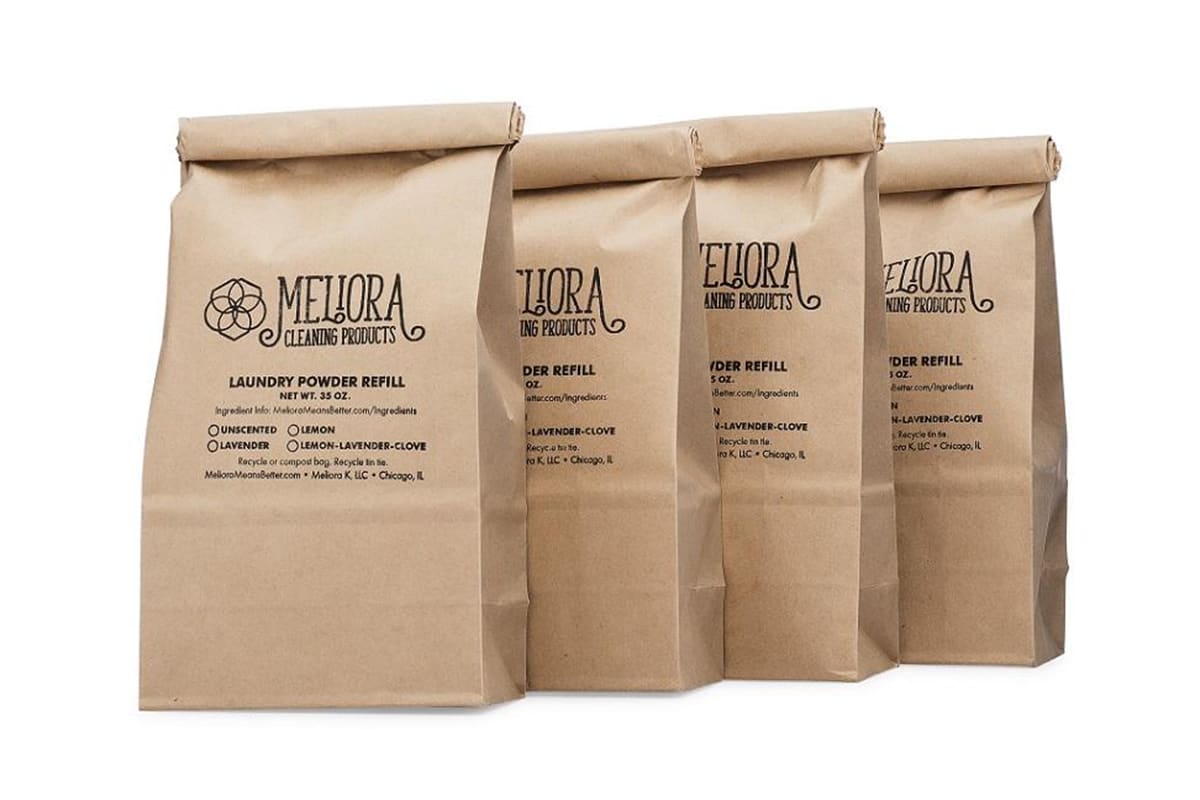 How has being an Environmental Engineer influenced your business?
My Bachelors is in Material Science Engineering and my Masters is in Environmental Engineering. As a result, I tend to think in terms of solving the problem at hand, which has served me well in both engineering and in business.
I think of business itself as a tool that we can all use to solve problems, in a similar way that a tool like a roll of duct tape or a machine like a computer can solve all sorts of engineering problems. The mix of engineering disciplines means I've studied both what products are made of as well as the effect of toxic chemicals on the wider environment. This is a solvable problem and it's something Meliora has worked on for over seven years now. We're delighted with all of the progress we've made and we are excited to keep working.