Lauren Fay grew up thinking clothing designers were rock stars and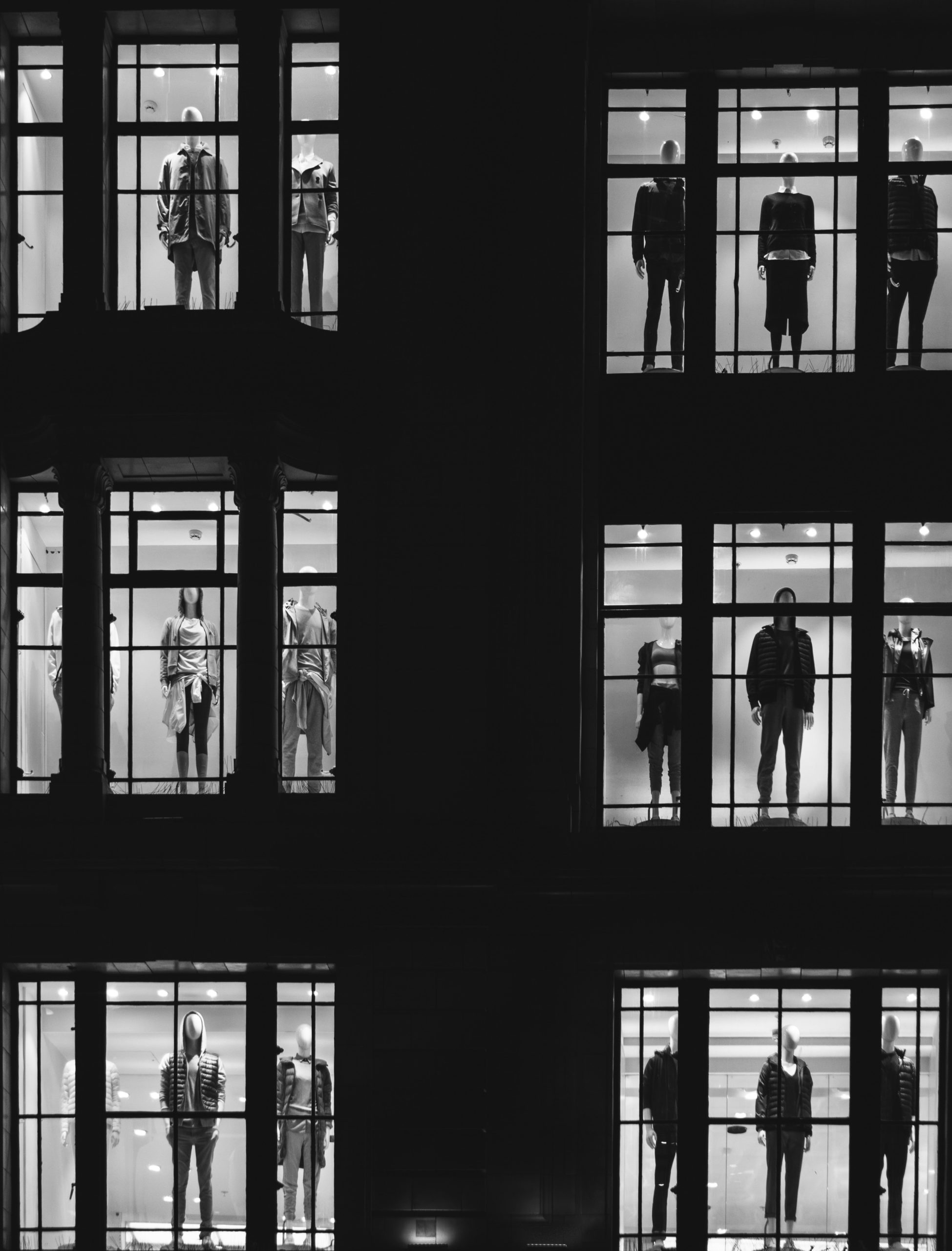 couldn't wait to work in the fashion industry, but she quickly became aware of the tremendous toll the industry took on workers and the environment. She began taking sustainable design classes at FIT and was dismayed to discover how purposefully opaque the industry is. By 2019, Fay founded The New Fashion Initiative (TNFI) with hopes of creating interdisciplinary dialogue to advance circulatory collaboration and accountability. Thus far, TNFI has launched a visiting lecture series (now virtual) for students; has supported #PayUp to ensure garment workers are paid throughout the pandemic; and has collaborated with Masks4Humanity and #MaskUpProject to help people get the masks they need. Most recently, they held their Academic Consortium, a conference of innovators and changemakers with a keen focus on sustainable, ethical and just industry practices. —Jane Ratcliffe
What is The New Fashion Initiative and what led you to founding it?
The New Fashion Initiative (TNFI) is a non-profit organization empowering cross-sectional collaboration to lessen the environmental impact of the fashion industry. We work directly with academics, designers, brands and other non-profits to promote collaboration, circular strategies and accountability based on data and influence. We are here to help fix a broken system. 
What criteria do you use to determine if a product is sustainable or circular?
This is a challenging question because these terms are very malleable, especially in the hands of fashion marketing folks. I personally shop vintage/resale as much as possible (workout gear and personals are the exception), as well as zero-waste and Made Safe for my cleaning products. Fair Trade is a benchmark for fair wages, so I try to also shop from places that have this stamp of approval and support their programs. 
What inspired your Academic Consortium?
I am inspired by the sharing of ideas and collaboration. Higher education has very siloed groups of academics in Sustainable MBA, Fashion Design, Environmental Science and Labor Rights programs. We wanted to bring them together to share their research and learn from each other's work. Then the next step is for them to incorporate a more well-rounded approach to talking about the impacts of fashion. Nothing is just one thing—many factors contribute to the ills of the fashion industry.
Who participated in this year's Consortium, and what were some of the topics covered?
We had an exciting and diverse group of attendees this year, including professors from Harvard University, Parsons School of Design, Columbia University, Brown University, Bard College, New York University, the Fashion Institute of Technology, as well as brands and organizations like Custom Collaborative, Grant Blvd, Garment Worker Center and Mara Hoffman.
We talked about how the fashion system was founded on exploitation and slavery; innovations happening in fabrics; supply chain visibility; labor rights issues; and the need for universities and brands to share resources and research to go further, faster together.
What are three positive steps someone can take around their clothing choices?
Treat your clothes well. Don't over-wash; learn to mend; and research DIY approaches to caring for your clothes. Elizabeth Cline's book The Conscious Closet is a great resource for this.
Don't be afraid to outfit repeat. I think the shame around that is fading with the success of campaigns like Livia Firth's #30wearschallenge that she started years back. I have Frye boots that I've owned for over 20 years.
Avoid emotional shopping. This is a challenge that I had. I went a year without shopping to reset my brain and it really worked. Now I can window shop without feeling bad about leaving a store with nothing.

 
Are there any ethical clothing companies that really stand out to you?
I have favorites for different reasons. I have infinite respect for Mara Hoffman (from the team to the clothes), and I am a huge fan of Maria Cornejo, who has been committed to ethical production and capsule dressing from the beginning of her brand over 20 years ago. Those are two big stand outs.
What gives you hope about the future of the fashion industry?
Increasingly, people are starting to ask more questions about how their clothes are made, which is a huge shift. I am hopeful that chemical recycling and take-back programs (and the aim of circularity in general) seem to be gaining ground and funding. Groups like the Renewal Project are welcome to the scene and technology like Avery Dennison's labeling system has so much potential.
How can people help/get involved with this work?
We are growing and putting together capacity funding to scale the Consortium program, so I would be remiss to not say we are always looking for people passionate to support our programming. We are also looking for volunteers and interns to help with education and communications projects. You can find out more about our work and upcoming initiatives at https://thenewfashioninitiative.org/.