Indoor farming company Gotham Greens is bringing year-round, pesticide-free produce to urban areas across the U.S. Their greenhouse facilities are 100% solar- and wind-powered, and are run on a hydroponic system with recycled water that uses 95% less water and 97% less land than conventional field production. Aside from providing some of your go-to leafy greens—arugula, butterhead, romaine, etc.—Gotham makes a line of herbs, dressings, salad bowls and dips. And in a fight against food waste, they also sell packages of "imperfect" greens—a little rough around the edges, but just as delicious as the others. There are currently nine facilities in seven different cities with several other projects on the way.
—Charlotte DeFazio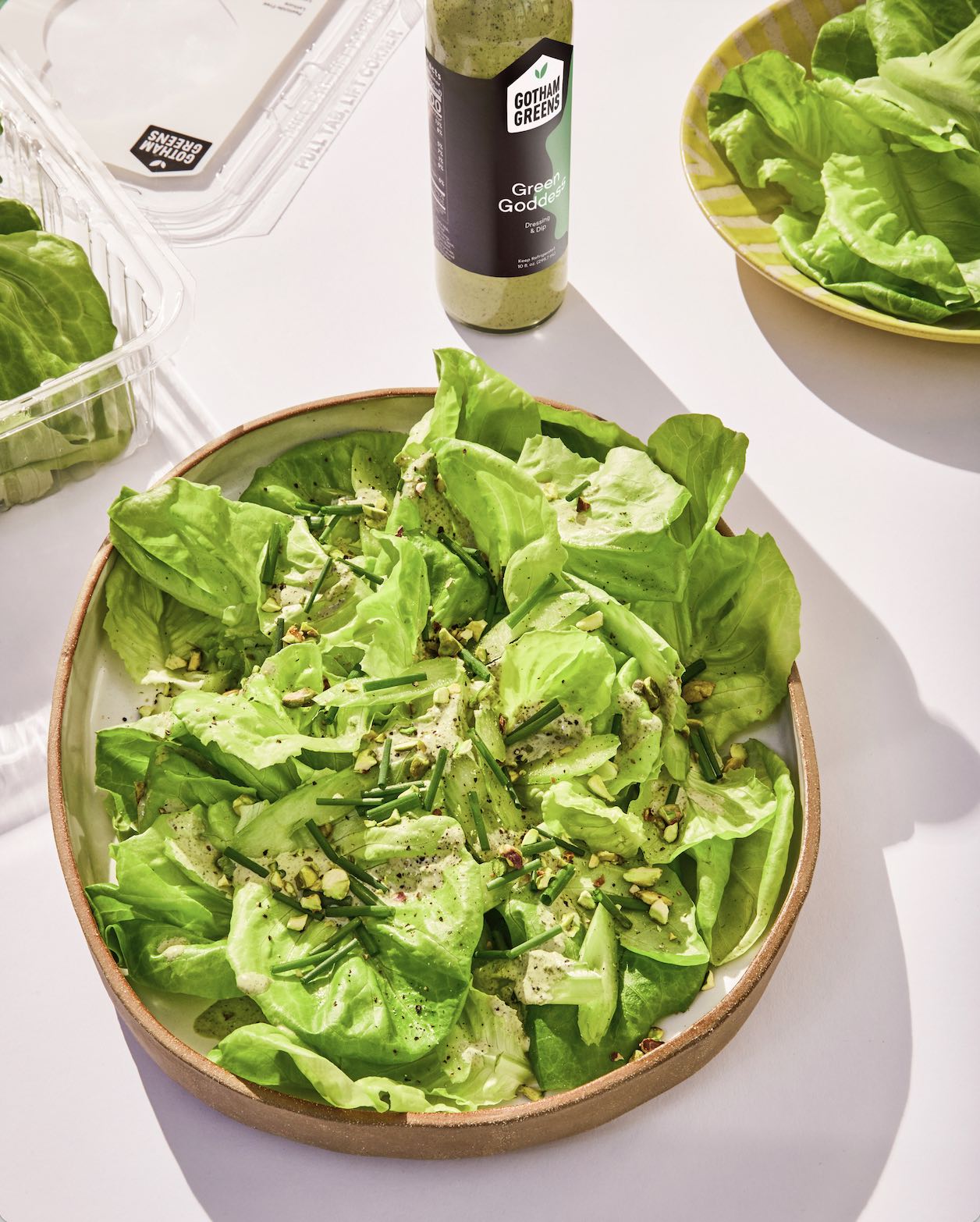 How does the recirculating hydroponics system work and help conserve water?
Growing in a hydroponic greenhouse gives our expert farmers complete control of the growing environment, which allows Gotham Greens to grow a reliable and safe supply of fresh produce all-year-round using less water and less land compared to conventional farming.
We use a method known as the nutrient film technique—crops grow in trays and plants are drip irrigated with water enriched with a mineral nutrient solution, which the plants soak up through their root systems. All of the irrigation water is then captured for reuse. Through our automated systems, we can ensure that temperature, humidity and light levels, as well as air composition, are exactly the right balance. The result: delicious, nutrient dense and long-lasting salad greens from our farms to your fridges in hours and days, not weeks, from harvest.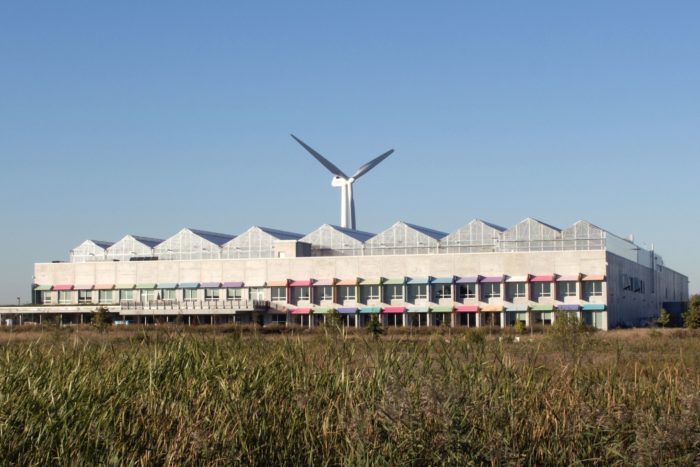 Why aren't your products "certified organic?"
We grow our greens using hydroponic methods and don't use soil, so being certified organic – which focuses on soil health – is tricky. While we are not "certified organic," we believe our products are superior to conventionally "organic certified" products. Organic certification defines how food is produced but does not necessarily address quality, safety, nutritional value or worker welfare. Gotham Greens addresses these issues through our expert growers, high quality, comprehensive food safety program, freshness and year-round local production.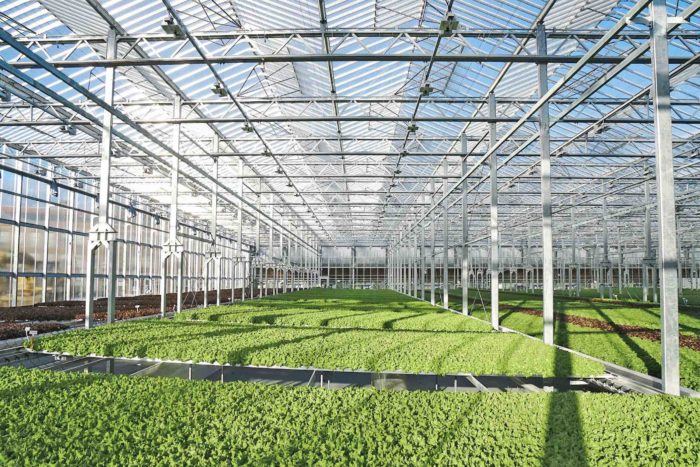 Doesn't managing temperature control and conditions in these massive facilities year-round require tons of energy?
Our greenhouses run on 100% renewable electricity and greenhouse farming typically relies primarily on natural sunlight, which uses a lot less energy than other types of indoor farming, such as artificially-lit vertical farming operations. Our greenhouses also rely on natural and passive heating and cooling techniques.
How do you keep the plants pesticide-free?
We rely on beneficial insects such as ladybugs for integrated pest management. And our hydroponic greenhouses do not have any weeds, which eliminates the need for herbicides.
For those who are a bit skeptical of hydroponic systems, what is Gotham using for the plants to get the nutrients that they would typically get from soil? In other words, what kind of probiotics or "plant food" is being added?

We use a proprietary mineral nutrient solution to provide the essential elements that plants need to grow and thrive in our greenhouses. Our produce is always pesticide free and since our hydroponic greenhouses do not have any weeds, this eliminates the need for herbicides as well.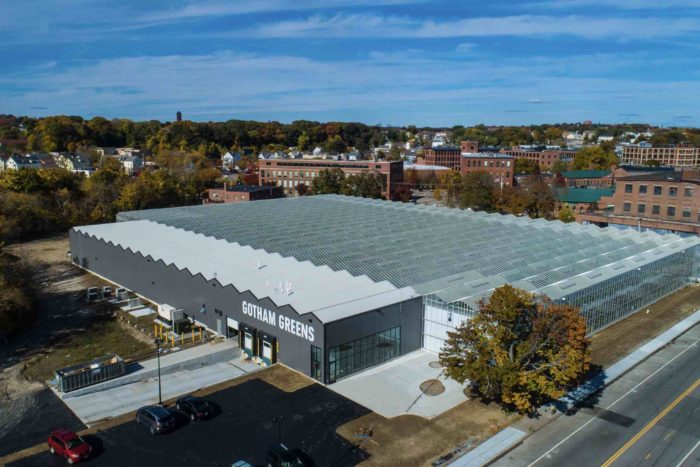 Is anything in the works to move away from plastic in the future?
We are on a mission to change how and where fresh produce is grown. Our current recyclable packaging preserves the integrity of our greens while following the highest standards of food safety that our retail customers require. We are constantly evaluating new packaging solutions that will keep our high-quality salad greens and herbs fresh while reducing our carbon footprint.
What are some of the community initiatives Gotham Greens is involved in?
As a socially minded company, we've always had a strong relationship with local non-profit organizations, community leaders and regional food banks. We designed our business to be a positive engine for growth, development, job creation and providing healthy food to our neighbors in need.
We've had longstanding partnerships with Feeding America-affiliated food banks in each of the cities where our greenhouses are located. Partners including City Harvest, The Greater Chicago Food Depository, The Maryland Food Bank and The Rhode Island Food Bank have immense networks and play an important role in helping us distribute our produce to our neighboring communities. Since the onset of COVID-19, we've also placed a larger focus on supporting mobile markets and food box programs that bring healthy food to neighborhoods and individuals who might not otherwise have access.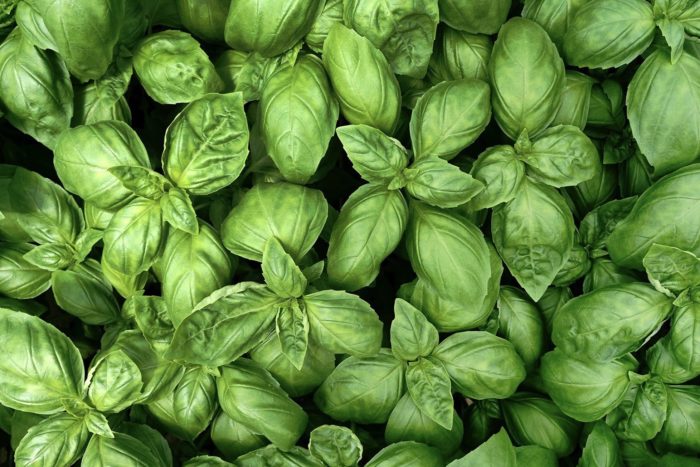 How has greenhouse technology advanced over the past 5-10 years?
Greenhouse technology has advanced significantly in the past decade. We are seeing increased investment in R&D toward new technology, hardware, software and automation systems for greenhouses. This investment is vital to improve productivity and crop yields while reducing costs in greenhouse operations. We're hopeful that enhanced R&D in genetics/new seed varieties, automation, data-driven intelligent farming (such as AI and machine learning), energy optimization and other technologies will continue to propel the industry forward in the coming years.
We also recently announced our latest state-of-the-art greenhouse in California near the University of California-Davis (UC Davis), one of the world's leading agriculture research and teaching centers. The location of this new greenhouse uniquely enables opportunities for Gotham Greens to play a greater role in the produce industry as well as collaborate on research and innovation with the University of California system focused on advancing the science, workforce, technology and profitability of indoor agriculture globally.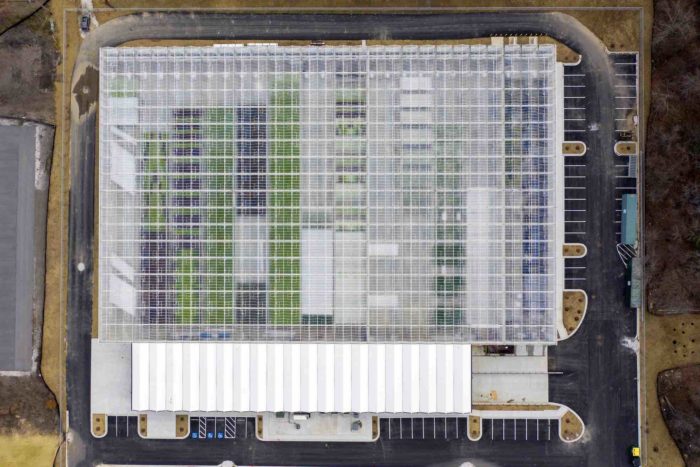 In what ways did the pandemic effect your business?
Given what we've seen over the past year and current pressures on the U.S. food system, one thing is clear: the importance of strengthening our country's food supply chain through decentralized, regional supply chains. Our business model has enabled us to remain nimble during the pandemic and continue to deliver fresh, locally grown produce to customers and our communities. Now more than ever, we are committed to delivering high-quality, long-lasting and nourishing produce to people when it's needed most.
Growing produce indoors certainly has an increasing role to play in the future of sustainable food production. And there is an incredible value proposition for growing highly perishable fresh food in close proximity to large population centers across the country while using fewer natural resources.