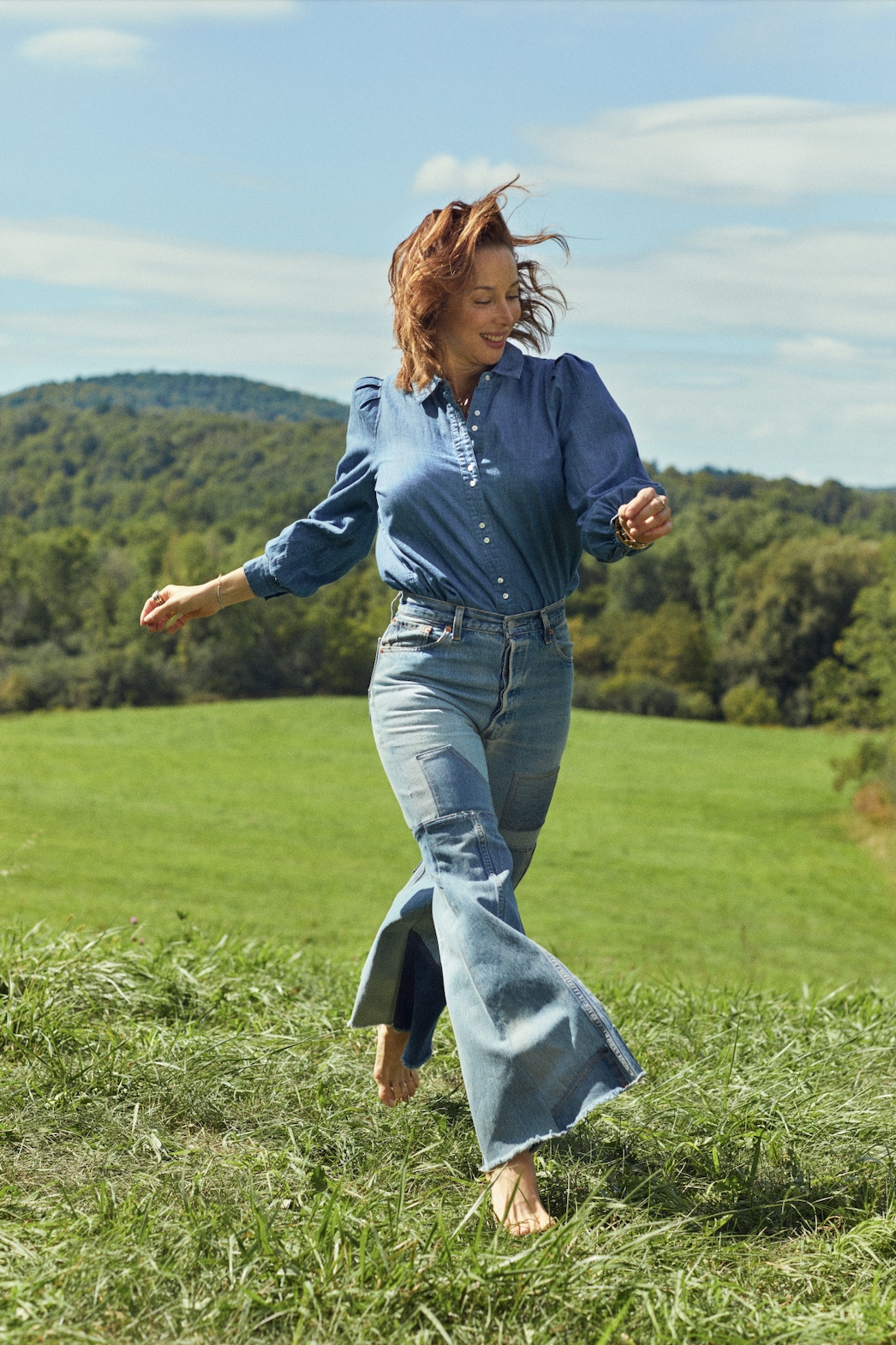 Tata Harper grew up helping her grandmother host spa parties in her hometown of Barranquilla, Colombia. The face masks and scrubs were concocted from local ingredients like avocados, honey and lemon, and the hair masks from vinegar and mayo. These gatherings set the groundwork for Tata's knowledge about the healing power of nature as well as her appreciation for effective skincare. In 2005, Tata's stepfather was diagnosed with cancer. As she helped him change his lifestyle, she changed hers too, and was hard-pressed to find natural skincare products that performed at the level of the high-tech brands she loved. Back then, most natural skincare was minimalist and Tata, a self-described maximalist, loved intense, concentrated formulas—so she began figuring out how to combine technology with organic ingredients. After five years developing her formulas with chemists, she launched Tata Harper Skincare, and moved to a 1,200-acre farm in Vermont where several of the ingredients are grown. It is also where all production takes place as she is adamant that no subcontractors be involved. Almost immediately, Vogue did a three-page spread on the company and soon enough Bergdorf Goodman was carrying it and Gwyneth Paltrow was singing its praises. The products are mainly bottled in glass with labels and other packaging made from sustainably-sourced paper and soy-based dyes. The little plastic they use is derived from sugar cane, and they have just released two refillable products (a goal for the entire line). Each bottle is also etched with a batch number, so you can see when your product was made and who made it. —Jane Ratcliffe
What are some of the things that most remind you of your hometown, Barranquilla?
Music always transports me back to Colombia, so I love listening to Latin music any chance I get. It is so cheerful and always makes me think of Barranquilla. Dancing also helps remind me of my culture and I would take dance lessons everyday if I had the time! When I'm visiting Colombia I love to take outdoor salsa lessons. It's an amazing way to reconnect with your body and nature while having fun.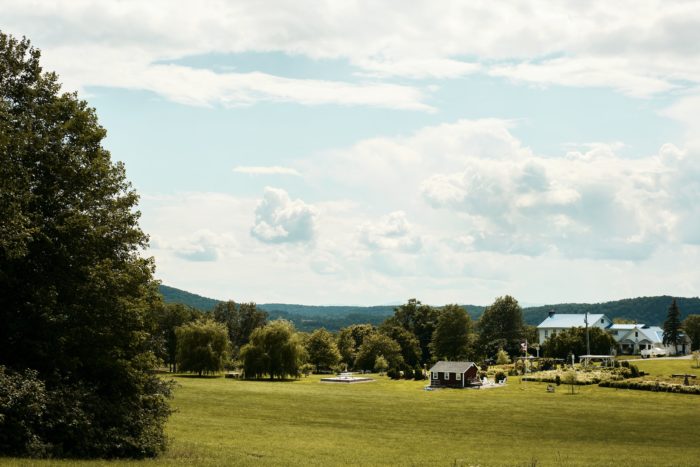 What are the ingredients grown at your farm?
We grow a healing blend of six flowers and herbs on our organic farm in Vermont including calendula, alfalfa, borage, arnica, meadowsweet and elderberry in addition to chamomile and lavender. These herbs were carefully selected when we first started formulating our products in 2010 because they have a nutrient-dense blend of vitamins and minerals, and are native to our part of the world. It took us five years to create our first products and it only made sense to formulate with the ingredients that we can grow right on our soil for true farm-to-face skincare.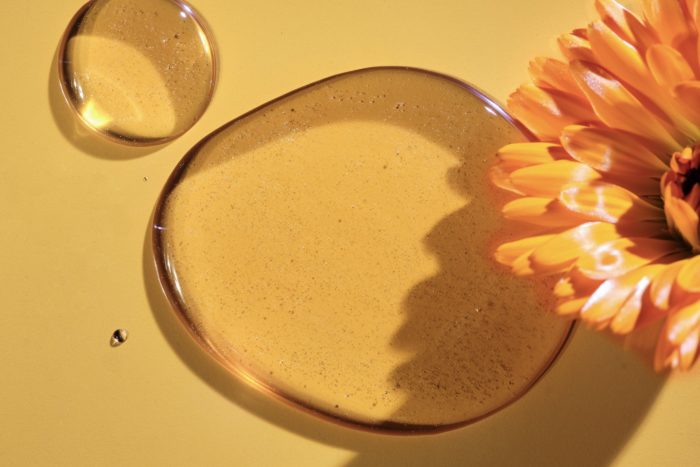 How are you choosing suppliers for other ingredients?
The ingredients that we don't grow on our farm are sourced sustainably and ethically from around the world. We have been certified by ECOCERT since we started Tata Harper Skincare, which is a seal that verifies every aspect of our company is run using sustainable practices. ECOCERT holds us to the highest standards and evaluates the raw materials used in our formulas to ensure ingredients are derived from renewable resources; manufactured by environmentally friendly processes; are cruelty-free; fair trade-certified; and contain no GMOs or synthetics. They also make sure that our products are manufactured using safe labor practices so we know our suppliers are working in proper conditions.

Many products on the market focus on having one active ingredient, which is an approach that doesn't resonate with you. Why?
A lot of brands focus on one or two "hero" ingredients. We specialize in making products and formulas that give you complete care on many different levels. Our Rejuvenating Serum, for example, does it all—it helps with firming, lifting, hydration and wrinkles. This one formula gives you all of that at once so you don't have to buy eight different products to see amazing results. We are skincare maximalists and believe that your skincare should multitask as much as you do, so our products provide a library of benefits rather than just one.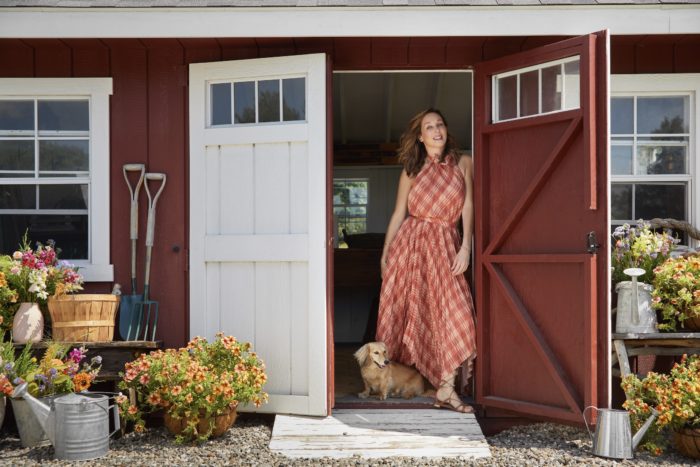 What is the open lab and traceability program?
We try very hard to be completely transparent. Our open lab and traceability program is the extra step we take to ensure our customers can be confident in the efficacy and quality of our products. We've earned all the third party seals to tell you exactly what our product is and certify that our formulas are fully vegan, cruelty-free and made with natural ingredients. Also, open labs in particular are a way for us to be transparent about manufacturing. Unfortunately, there is not a lot of transparency in the beauty industry, especially around when your products were made. Open lab is a way for us to let our clients know when our products are made so they can be assured that they are getting the freshest product possible. Our products have a shelf life of 24 months—when you buy them, you can go on our website and check when it was made and even who it was filled by.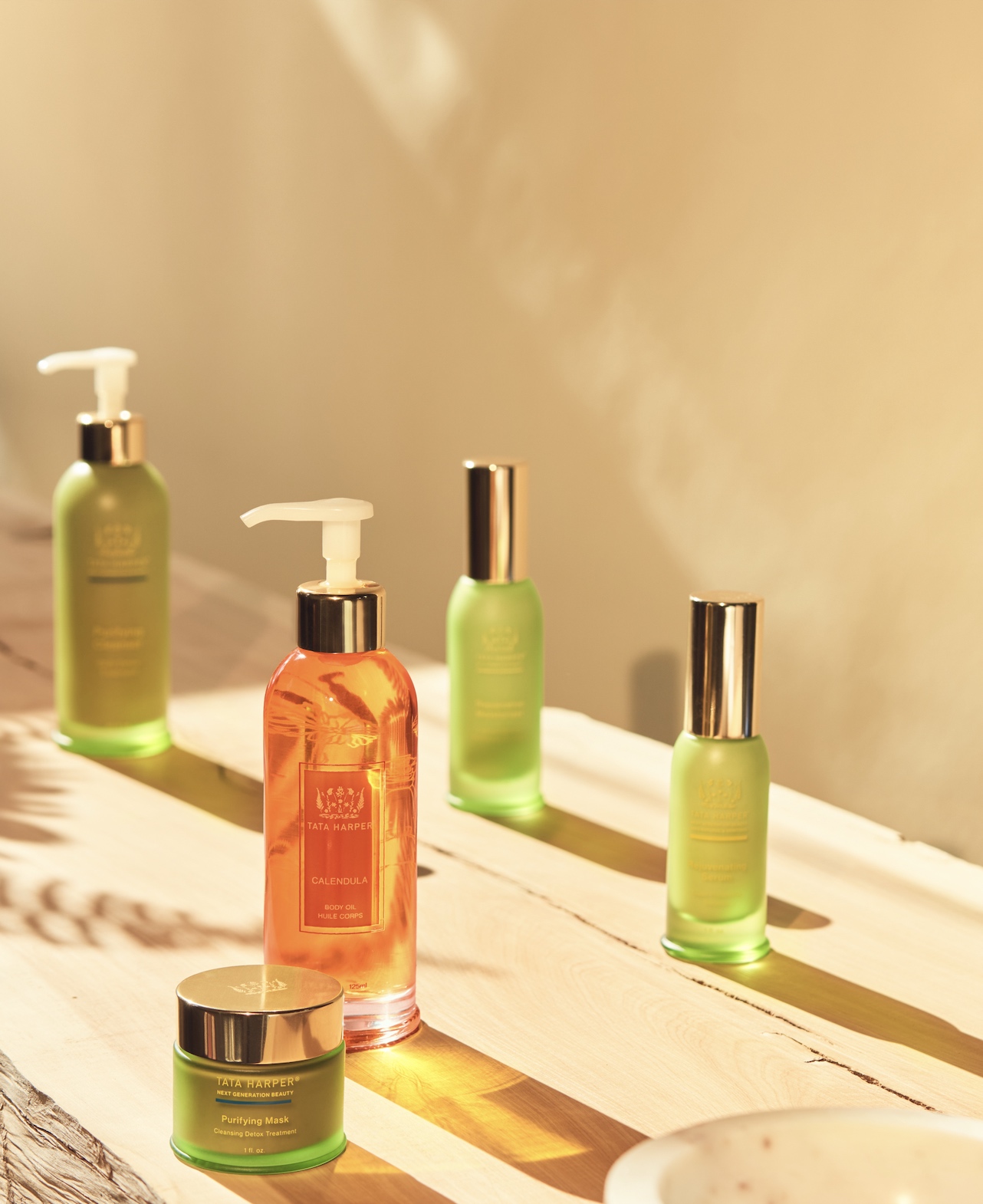 Most beauty companies outsource and subcontract production. Why has it been important to you to conduct all operations in-house?
It's important for us to do everything ourselves because it is the only way to ensure we are providing our customers with the freshest and most effective products possible while also maintaining our dedication to sustainability. We are completely vertically integrated, so we formulate, batch, fill and ship all of our products from our farm. Every single step in getting one of our green bottles or jars into your hands is done by a Tata Harper employee. Our products are not subcontracted to a third party who requires us to produce minimums that would cause our products to lose freshness while sitting in warehouses. Instead, we operate like a self-distributing food company so we can be sure that we are always shipping the freshest product. To us, this is the best way and the only way we'll ever operate our company.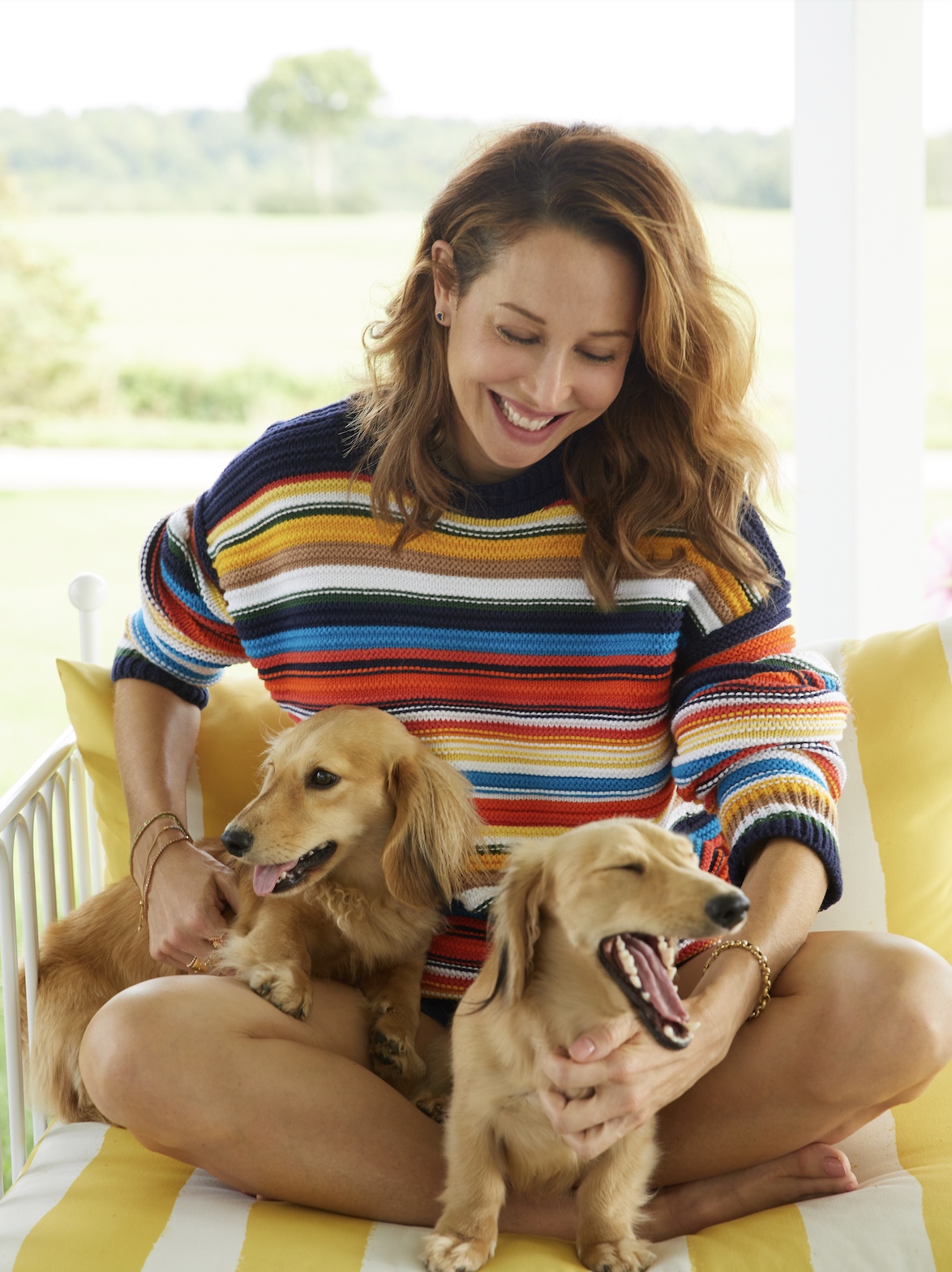 Even before the pandemic, you created a flexible, comfortable work environment allowing employees to bring in their kids and work from home. What inspired that model and do you think more companies will embrace it?
The inspiration behind this model comes from my own experience with motherhood. I am a mother of three children and understand the complexities of working full time while also prioritizing family. I want my employees to be able to work in environments that suit them and their needs which may involve primarily working from home. I hope that more companies will begin to adopt a similar flexible work model so their employees can enjoy a healthier work-life balance. The time our employees save during their daily commute can be replaced with exercise or enjoying a meal with their family. These small lifestyle changes can have a huge impact on wellbeing so I encourage our team to choose a working environment that benefits them.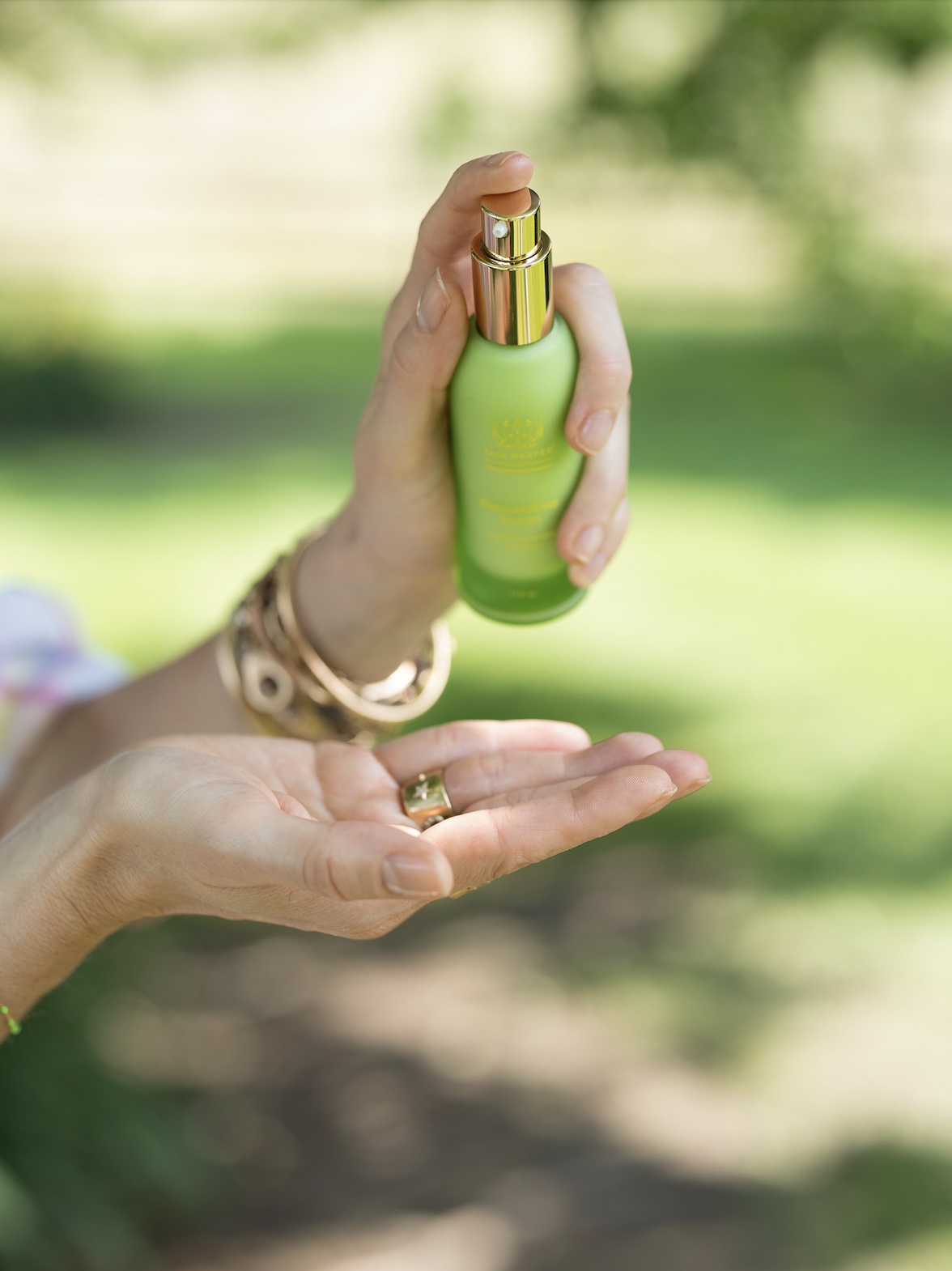 Can you tell us about your refillable product? Are there plans to bring that refillable model throughout the rest of your line?
We are so proud to have developed our first refillable products, the Refillable Water-Lock Moisturizer and the Refillable Restorative Eye Crème. The future of sustainability for us is to end single-use products, so we are currently working to develop refillable packaging for our entire line. Our glass packaging is already built to last, so why replace when you can reuse? With refillable packaging you can save 12 bottles each year from ending up in a landfill, while still having a beautiful addition to your bathroom shelf. It's been a challenge to create luxury packaging that is also sustainable, but we are dedicated to finding creative solutions to further reduce our environmental footprint.
Do you have any favorite ingredients? Which ones, and why?
It's impossible to choose a favorite ingredient; it's like picking a favorite child! One ingredient I've been loving recently is calendula. This summer we infused our Revitalizing Body Oil with hand-picked calendula, grown in the rich, organic soil of our farm. These flowers were harvested at peak potency for maximum anti-inflammatory and rejuvenating benefits to soothe and repair dry, stressed skin. It's the ultimate treat after a day in the sun.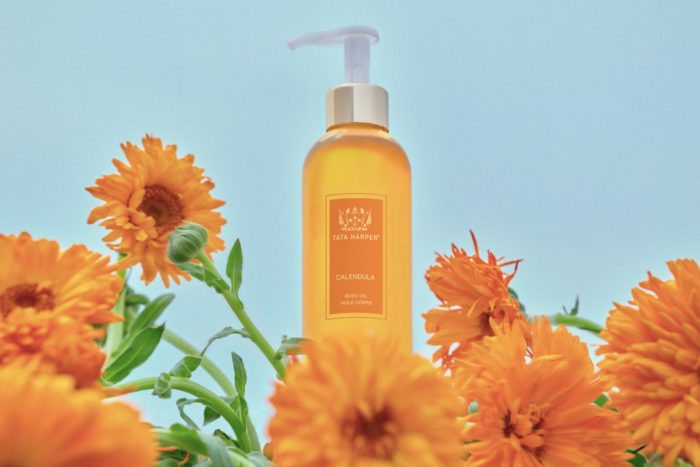 What does a typical day look like for you?
I like to exercise first thing in the morning, so I will hop in the shower right after my workout to refresh my skin and body before I do my skincare routine. I believe that more is more when it comes to my skincare so I use a multitude of our products everyday, twice a day.
By the time I wake up the kids, I'm dressed and ready to go for the day. I make them breakfast, organize their activities, and spend some time with them outside. My meetings typically start at 8:30am and I am in them back-to-back most of the day. I try to work outside any chance I get and love working on the big wrap around porch when I'm at the farm. When I have breaks in between calls, I love to check in on what's cooking in our batch room or I'll try some of the new products our chemists are formulating in the lab.

I do intermittent fasting until around 10:30am when I have a celery juice. I find that it really helps with digestion and is best on an empty stomach. Celery juice is certainly not enough to hold me over until lunch, so I'll wash and cut up some of my favorite raw fruits and veggies. I'll typically have a tulsi tea with ginger along with my fruit—it's a lot of liquid, but hydration is so important for your body and skin! By 1pm, I am always hungry for lunch! My typical lunch is a bed of greens with a piece of fish or plant-based protein. I like to fill my salad with veggies and seeds for the extra vitamins and nutrients because they keep me full longer. After lunch, it's back to meetings for the rest of the day. My calls typically wrap up at around 6pm and I'll help the kids with their homework before we sit down for dinner. They have been loving this healthy pasta recipe made with chickpea pasta and veggies from our garden. I sneak in spinach and kale that wilts down and they don't even know they are getting all those extra greens! We almost always have Colombian chocolate for dessert–I bring some back every time we visit. It's a special treat and reminds me of home.

I get the kids ready for bed and draw myself a bath to wind down. I love to use a body scrub in the bath and I'll read–I am loving Becoming Supernatural by Dr. Joe Dispenza. It's all about how the mind-body connection can transform and change your life.

I'll get in bed at around 9:30 and end the day with some meditation. I find that visual meditation helps with sleep, especially after looking at a screen all day. I always keep my phone across the room at night to help with this. I try my best to disconnect and relax my mind before I wake up and do it all over again in the morning.