Aquafil, one of the top manufacturers of Nylon 6,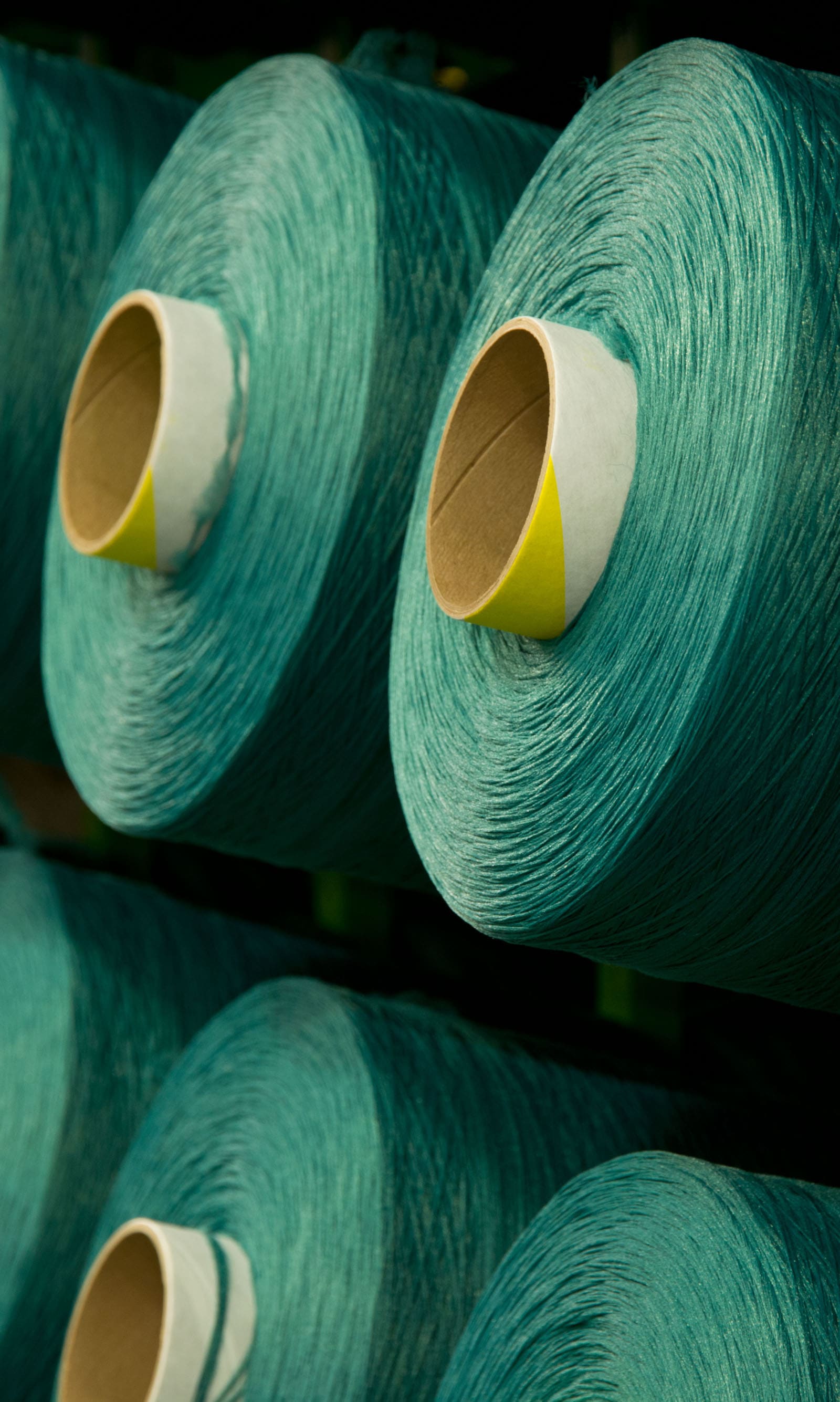 was founded in 1956 and has since become a leader in the research of new production models for sustainable development. It operates in two main product areas: yarn for carpets (hotels, offices, automotive, residential) and yarn for garments (clothing, swimwear, sportswear). The company's regenerated nylon called ECONYL® is 100% made from waste that has been rescued from landfills and oceans around the world. The waste (fishing nets, fabric scraps, carpet flooring and industrial plastic) is transformed through a process called depolymerization, which brings it back to its original purity, before being spun into yarn. New products are made and then the process repeats when those items are discarded. They are currently working with more than 1,000 brands in the fashion and design industries including Stella McCartney, Gucci, Prada and Adidas. This year, Tommy Hilfiger launched an eyewear collection featuring styles made of ECONYL® regenerated nylon, and Noho.co launched an ergonomic sustainable chair with the material. ECONYL® also collaborated with Italian brand Napapijri to create the first 100% recyclable nylon jacket. Aquafil is working hard every day to reduce emissions and waste and has thus far achieved 8 of the United Nations Sustainable Development Goals (SDGs). As CEO Giulio Bonazzi says, "We have an incredible chance to push the reset button for a better world with better production processes and products. We can do it and we shouldn't have any other option but to do so." —Charlotte DeFazio
What first inspired your commitment to sustainability?
I think it was a mix of inspiration from the location I live, where Aquafil headquarters is; the influence of our customer; and the vision of Ray Anderson. Our headquarters is in Italy in a beautiful area in the middle of the mountains (Dolomites and Alps) and near Garda Lake. It's an outstanding place where you learn to love, value and respect the beauty that surrounds. Also, the legislations for the environment here are the strictest in Italy and we had to abide by them, which also served as a push to improve our processes from the beginning. Slovenia, where the ECONYL® regeneration plant is located, is a very green country that was ahead of all European countries in many aspects, long before sustainability was trendy.
Ray Anderson, the founder of Interface, organized a meeting years ago with the suppliers and customers at that time. He shared the future he wanted for his company and asked everybody to help and support that vision. We then began our journey to try and produce nylon from waste instead of fossil raw material.
Your parents founded Aquafil in 1956. What do you remember about the company's operations in earlier years as a child and teen?
I have many memories of when I was young, wandering around the company and the machines. At the time, my father was producing textiles and raincoats. I fell in love with the world of fabrics, materials and fashion, and learned the power of beautiful products.
After university, I started to work at the company beginning from the basics and testing myself in every department to learn as much as possible. Then I moved to Slovenia to lead the acquisition of our Slovenian plant. I lived there for some years and during that time, our ECONYL® regeneration process started. After five years of research and development and 25 million euros invested, we inaugurated the Slovenia plant to be dedicated to the production of ECONYL® nylon. I wanted to find a way to create nylon from a totally different source—waste. A few years later I came back to Italy to run the company when my father retired.
What is different about Aquafil today? How is it implementing the United Nations Sustainable Development Goals (SDGs)?
It's very different from those times. Today, Aquafil is a listed company with 16 plants around the world and is one of the pioneers of circular economy for textiles. We are working with more than 1,000 brands in different countries and industries (automotive, carpet flooring, fashion and engineering plastics).
Our processes have changed as well as our suppliers. Who knew we would be sourcing from the fish farming industry and divers of the Healthy Seas initiative to recover and recycle old fishing nets? Also, our work with customers has changed into closer partnerships where we organize take-back systems (Speedo, Gucci, Stella McCartney) and collaborate on redesigning products for remanufacturing (Napapijri). Sustainability cannot be limited to one company along the supply chain. So, when you start a sustainable journey the only way is to have stronger partnerships along the entire supply chain—also with previously unimaginable organizations or NGOs.
We endorse the UN Sustainable Development Goals (SDGs) and use them as a guide to determine our sustainability goals and objectives. This provides us with a framework to measure and track our progress, and globally communicate about a model for sustainable development. In 2018, Aquafil tracked its sustainability progress for 8 SDGs:
– Clean water and sanitation
– Climate action
– Life on land
– Quality education
– Affordable and clean energy
– Peace, justice and strong institution
– Decent work and economic growth
– Responsible consumption and production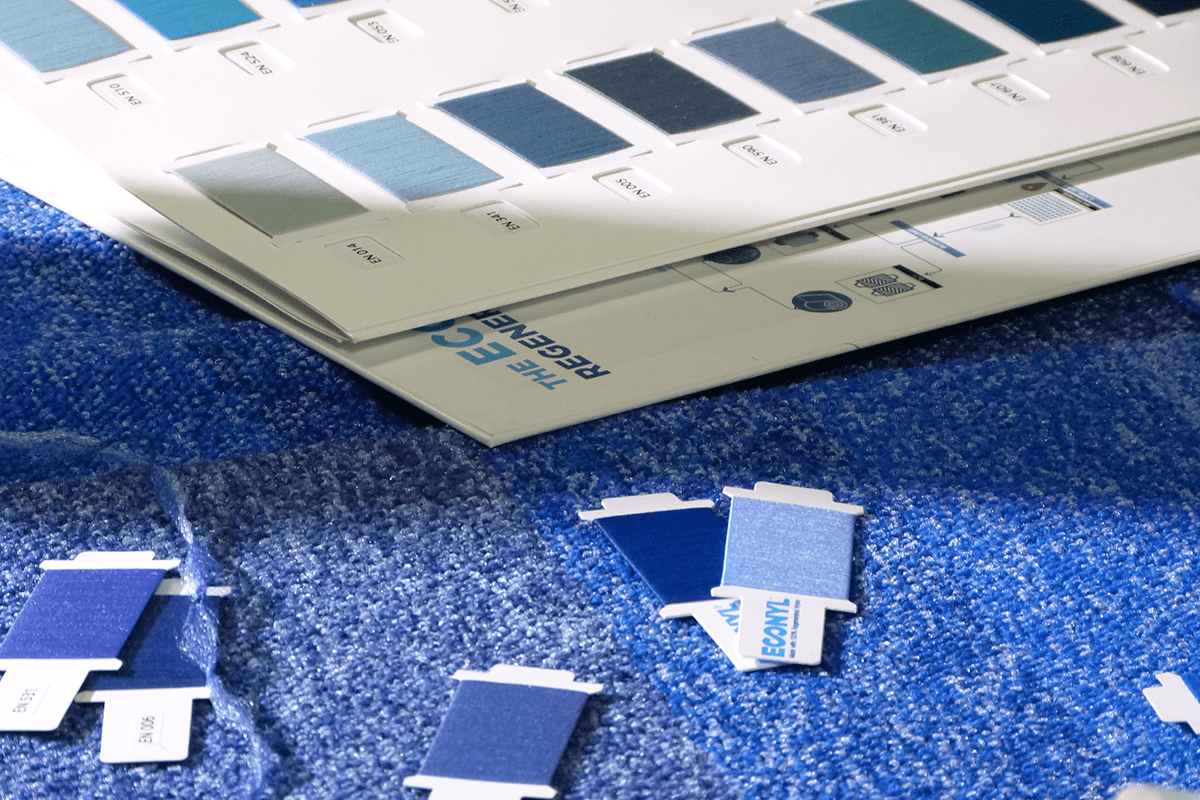 What led you to create ECONYL® and how did you overcome the criticism? That was a bit of a gamble in 2011 before sustainable design went mainstream, especially in fashion.
The ECONYL® regeneration system is celebrating nine years this month. At the beginning, when I had the idea, people told me I was crazy and maybe I was. There was so much at the start that didn't work as we imagined—so many things that we had to invent and solve, so many changes. I was crazy because I didn't know a lot, but I was lucky not to know. In the end, it has been an incredible experience that today is giving a competitive advantage to our company and also pushes the business every day to improve its processes, partnerships, collaborations and R&D (research and development). It is never-ending.
Sometimes I tell the story of a famous banker whom I asked for funds, but when I explained what I had in mind, he told me I was crazy and wouldn't lend me any money. Fast forward years later, we have an amazing product used by brands in fashion and design and that bank went bankrupt. In fashion, we started with smaller brands, startups and designers who were younger or were starting their brands with a new vision. They were the first to choose our ingredient. Then the larger ones came followed by luxury brands. It's an inevitable path. Today, you are either sustainable or you will go out of business.
How does synthetic nylon and virgin yarn production impact global warming?
Nylon is a derivative of oil, so it is connected to one of the most energy-intensive industries and is used by some of the most polluting industries too. But if you can produce nylon from waste that already exists and is overflowing landfills and polluting the environment, then everything changes—just by altering the source. ECONYL® regenerated nylon reduces the global warming impact of nylon by up to 80% compared to the material sourced from oil.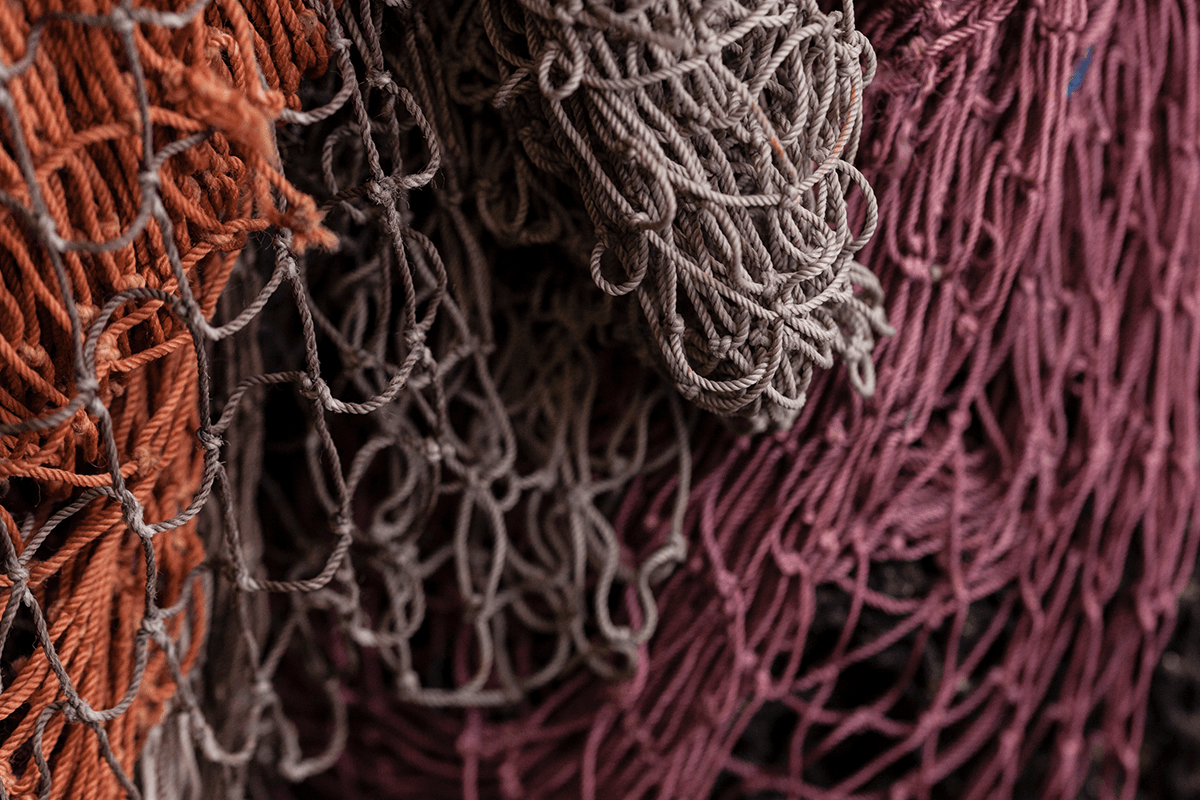 What is your regenerated nylon made from?
ECONYL® regenerated nylon is made 100% from waste material. The waste material can be fishing nets (from the fish farming industry and ghost nets), old carpets, textile scraps and plastic components.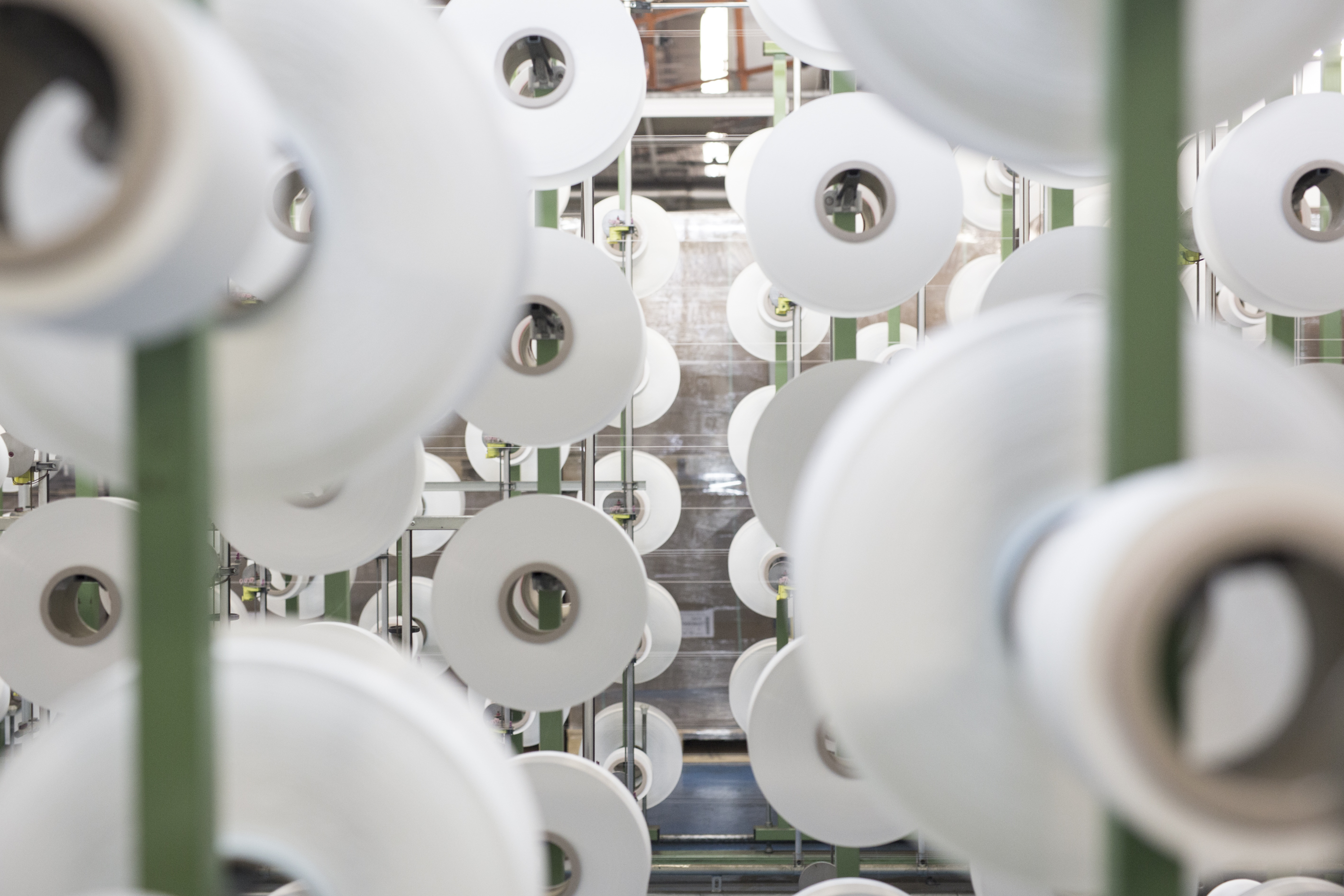 How does your Regeneration System work?
We collect waste from around the world and transform it with a process called depolymerization. With this process, we are able to go from nylon waste back to the chemical building blocks of nylon and from there, back to producing nylon with no loss in quality and performance properties. The resulting ECONYL® nylon can be regenerated again and again, infinitely.
Because we produce something, but we also collect waste materials, we realized the importance of the concept of design for remanufacturing. Today it's very hard to recycle many products because they are not meant to be recyclable by design. If we don't want to be stuck in a linear economy for many more years, we need to design products that are easier to disassemble and recycle at the end of their life. That is why I am so excited for our collaboration with Napapijri, an Italian brand in the VF group that designed the first 100% recyclable nylon jacket. We will take it back after a minimum of two years to recycle it into new nylon. I call this "design with the end in mind" and it's the only way for a true circular economy.
Who are some of the companies using ECONYL® in their products?
We work with more than 1,000 brands in the fashion and design industries. Among them are Outerknown, Stella McCartney, Gucci, Prada, Breitling, Adidas and Volcom. Eyewear companies have also started to use ECONYL® nylon to make sunglasses. The latest collaboration was with Safilo for Tommy Hilfiger's new TOMMY JEANS eyewear collection.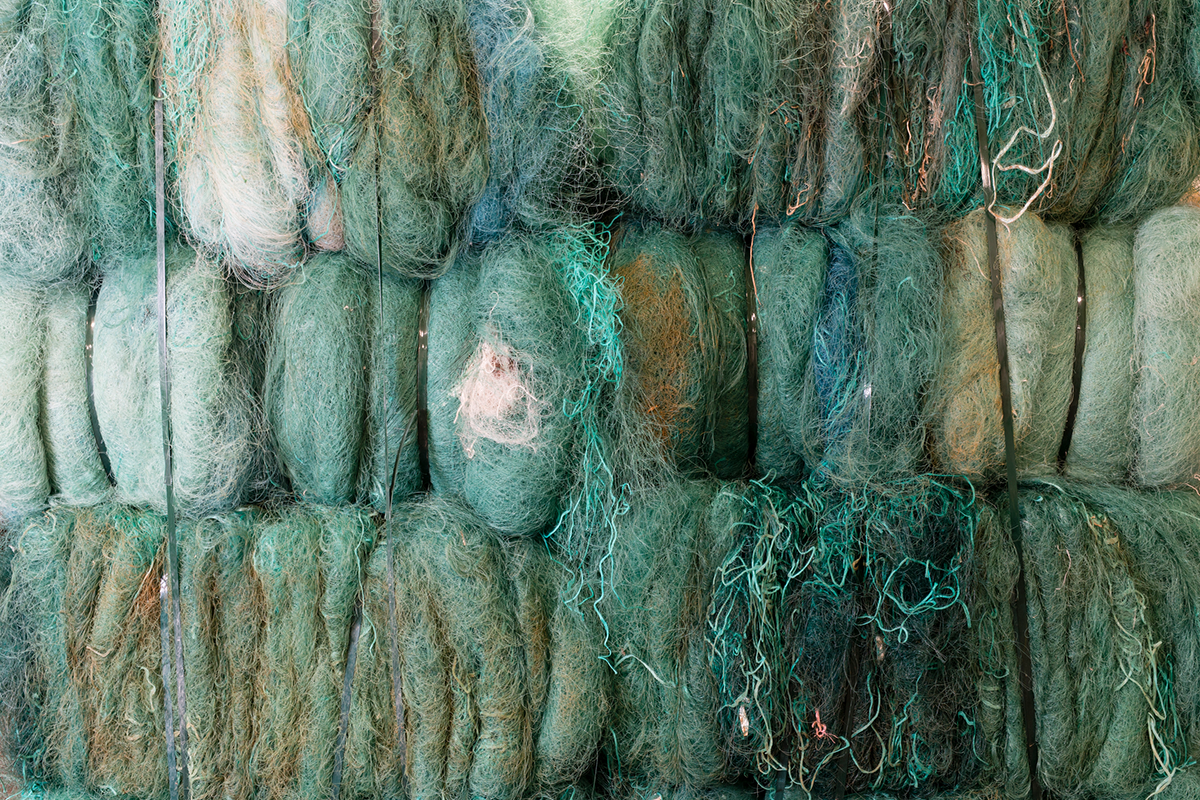 How can consumers help contribute to a circular economy?
With their actions. As I said in my presentation for Fashinnovation, with COVID-19 as well as climate change, we are the solution with our actions. Consumers can have and are having great power by asking brands who made their clothes, by researching and supporting brands they trust, and by asking what materials are used.
If this crisis has taught us something, it is that we can change quite fast and adapt, be resilient and react. And this is good news because we need this kind of response to flatten the global warming curve.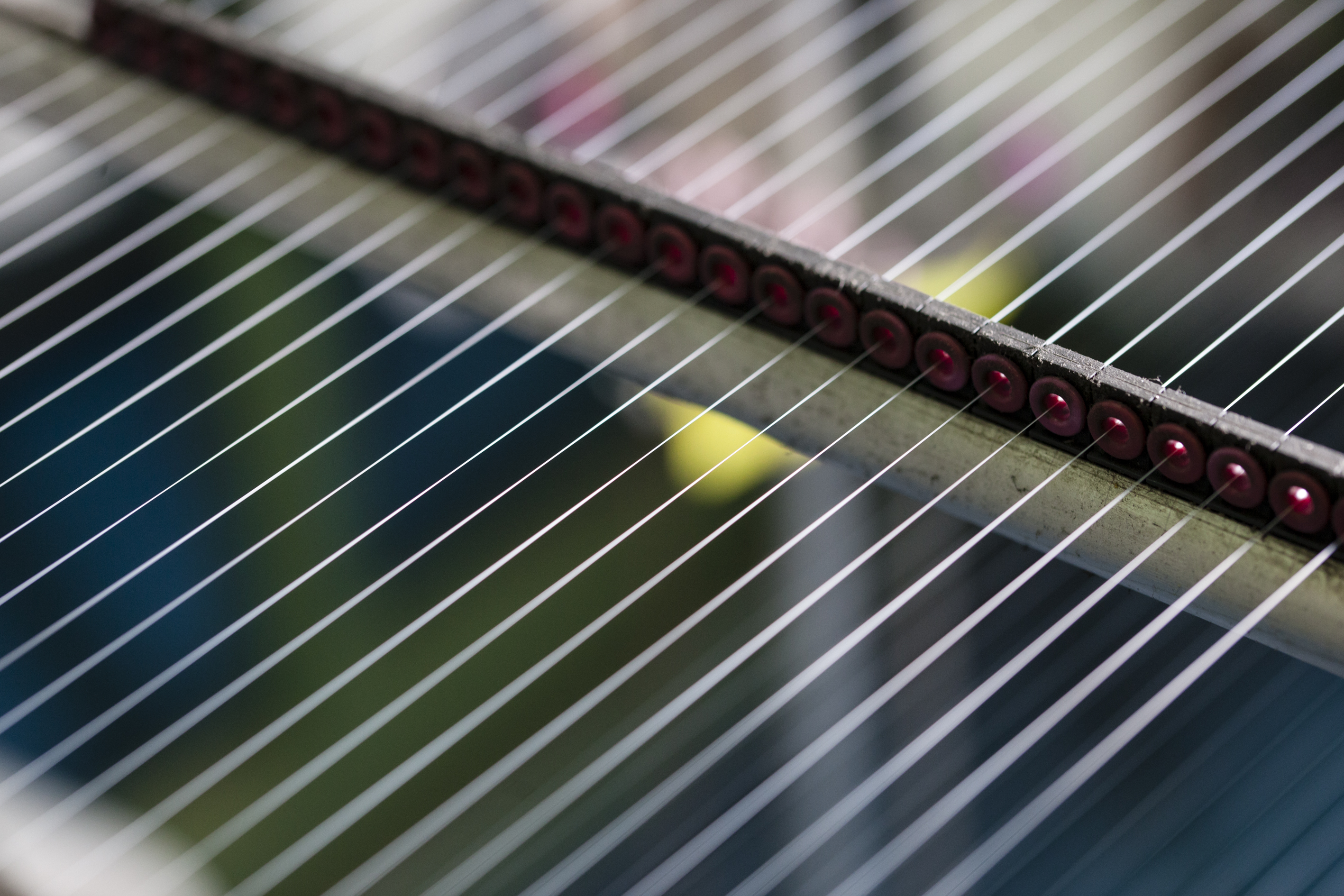 Any advice for business owners and entrepreneurs who are struggling throughout this pandemic?
The solutions, as usual, are very different for each one but we should take this crisis as an opportunity to decide what we want to bring with us from the old world into the new world after COVID-19. We have an incredible chance to push the reset button for a better world with better production processes and products. We can do it and we shouldn't have any other option but to do so.
You obviously have great respect for nature. What are some of your favorite ways to connect with the natural world?
I am very fortunate to live in nature. My house is surrounded by vineyards and hills and we have chicken and dogs. When I am not traveling or working, I can enjoy the beautiful landscape and take inspiration from it.