As leaders from around the world meet in Glasgow for The COP26 United Nations Climate Change Conference, we caught up with David Saddington, Head of the International Nature Campaign at the UK's Department for Business, Energy and Industrial Strategy (BEIS). Saddington is focused on the Nature and Land-Use segment of COP26, which examines halting and reversing global deforestation, and he is working with the Forest, Agriculture and Commodity Trade (FACT) Dialogue (the FACT Roadmap is being presented tomorrow, November 2). The two-week conference (ending on November 12) is broken down into the following categories: Finance; Energy; Youth and Public Empowerment; Nature and Land-Use; Adaptation, Loss and Damage; Gender; Science and Innovation; Transport; and Cities, Regions & Built Environment.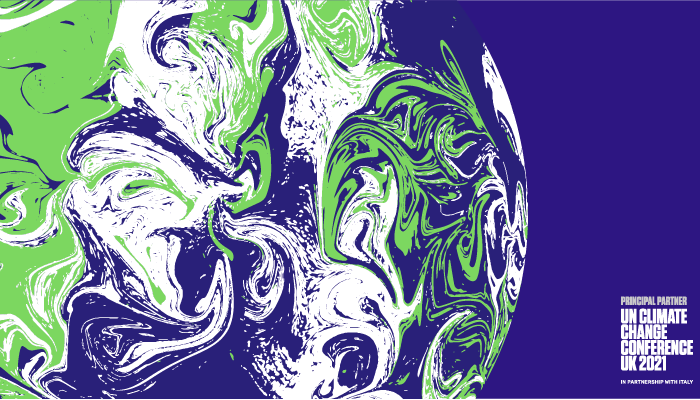 Why is deforestation still a problem?
Everyone is aware of deforestation. Images of scarred landscapes with sawn off tree stumps have been etched into the public imagination as the poster child of environmental destruction. But what isn't as obvious are the complicated causes for this destruction, and what leads people to cut down vast swathes of forest. Addressing the loss of tropical forests has been a policy and campaigning priority for half a century. There have been some successes, but it is clear that the global challenge has not been met.
5.2 gigatonnes of greenhouse gases, equivalent to around double India's annual emissions, are released into the atmosphere globally due to deforestation. Vast amounts of this forest clearing—up to 80% in regions of South America and South East Asia—can be linked to the production and global trade of commodities such as beef, palm oil, soya, cocoa and timber. However, 1.6 billion people around the world, particularly those in developing countries, rely on the production and sale of these agricultural commodities for their livelihoods. And that's too often forgotten. We have a collective duty to do things differently and to prove that you can have sustainable economic development alongside forest protection.
Currently, the finance available to keep forests standing is 100 times over dwarfed by the economic gain of cutting down forests for timber, and using the land to grow and trade agricultural crops. This is why for COP26, we are focused on tackling this global challenge by transforming global trade to ensure it rewards sustainable rather than destructive practices. We are also working to make sure that more climate finance is funding nature recovery, from public finance to high integrity carbon offsetting from the private sector.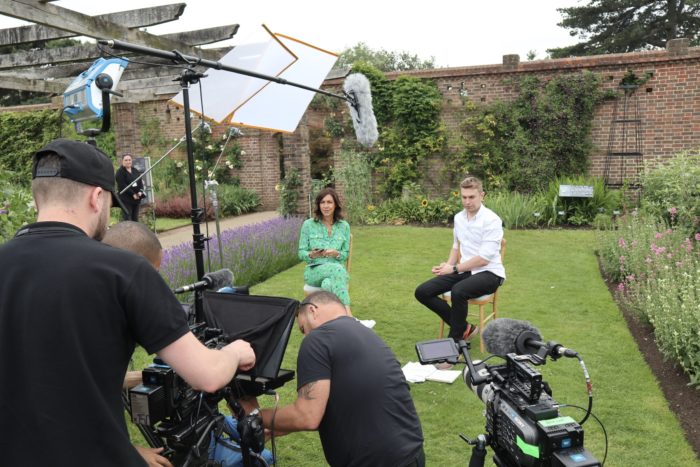 Is banning products like palm oil the best solution?
No, that's not what we need. Palm oil is actually an incredibly efficient vegetable oil as you can get so much oil out of the plant compared to other options. If we banned palm oil, we'd end up requiring a vast amount more of land to satisfy the world's demand for oil, and in turn, that would further pile on the economic pressure to clear forests and turn it into agricultural land.
What we need to do is make palm oil more sustainable. Grow it in the plantations that are already established, while protecting the most pristine forests and restoring the degraded ones.
As the incoming COP26 Presidents, the UK has launched the Forest, Agriculture and Commodity Trade (FACT) Dialogue with Indonesia as co-chairs to help scale up sustainable trade in agricultural commodities. By flipping the global commodity market in favour of sustainability, we can protect forests and other key ecosystems, while meeting the sustainable development goals and supporting economic development.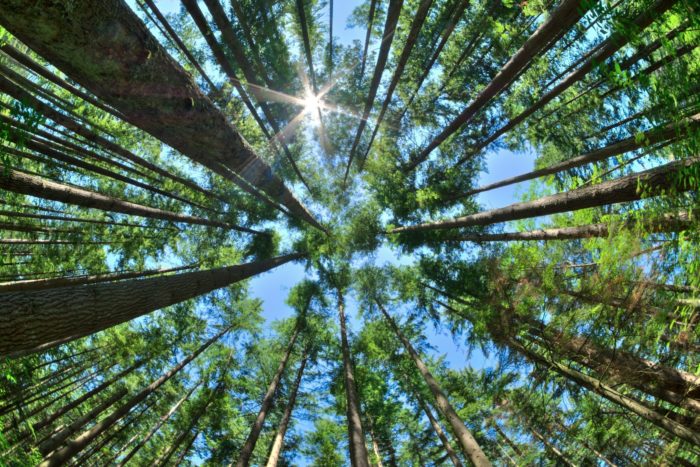 Who is in the FACT Dialogue and how will it help tackle climate change?
The Forest, Agriculture and Commodity Trade (FACT) Dialogue brings together governments of the largest producer and consumer countries of the key agricultural commodities. So far, thirty countries have participated in the FACT dialogue, working collaboratively to protect the world's precious forests through promoting sustainable trade.
Alongside this government-to-government dialogue, the Tropical Forest Alliance (TFA) is convening and facilitating multi-stakeholder consultations. These consultations feed into the government-to-government meetings, ensuring all relevant parties have a voice and a space to contribute and involve parties from all levels of the global supply chain including: growers, grassroots practitioners, local farmers, foresters, Indigenous peoples and local communities, finance institutions, global and local consumer brands, regional suppliers and processors, civil society organisations, academics, youth leaders and consumers at the end of supply chains.
The FACT Dialogue over the past 18 months, with Ministers and senior officials from those thirty countries, has proven to be difficult and complicated. But it is critically important, and the prize is big. In the same way that the energy and the transport sectors are now being flipped from high carbon to clean, so must our food system be changed from a destructive to a sustainable and regenerative one.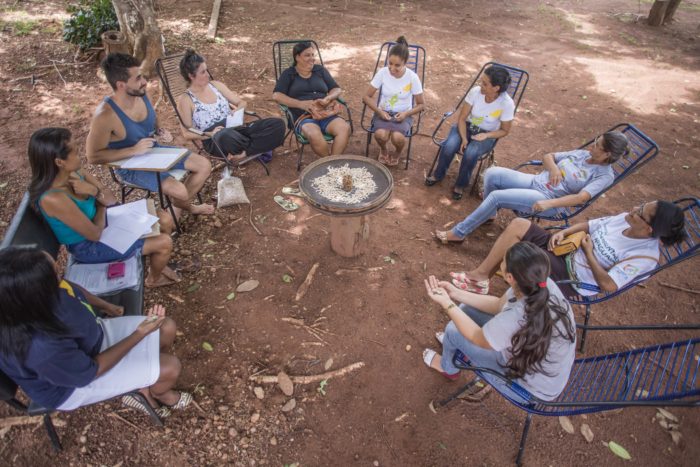 What is your hope for COP26? What needs to happen in Glasgow?
There is a truly incredible team working hard on this in the UK government, but also so many great officials in the FACT countries around the world, especially Indonesia (our co-chairs) and our technical working area co-facilitator countries of Ghana, Malaysia, Brazil and Colombia. I'm very excited to showcase the results of the past 18 months (the FACT Roadmap will be published at the World Leaders Summit at COP26 on November 2). FACT participants have developed a shared vision and have committed to keep working to tackle this global problem together.
The FACT Roadmap contains actions in four areas: trade and market development, supporting smallholder farmers, supply chain transparency and traceability, and research, development and innovation. We want countries to commit to these Roadmap actions and for companies to step up and align efforts. All actors in the supply chain, from farm to fork, need to be pulling in the same direction and I'm confident that we're at the cusp of that global shift.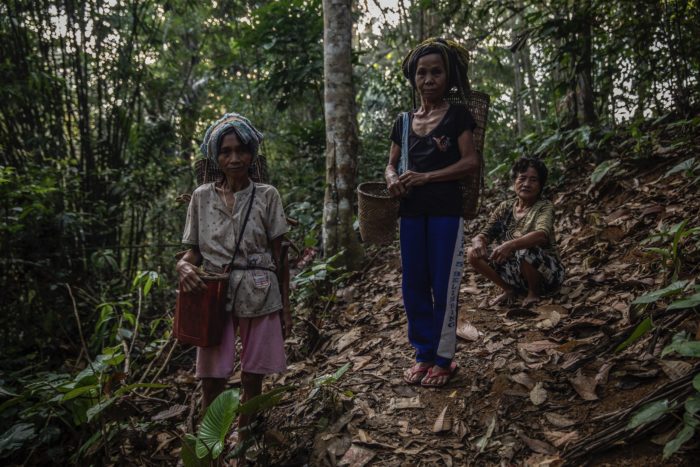 How do readers follow what's happening at COP26 on Nature?
If you can't make it to Glasgow, don't worry as a lot of COP26 will be live-streamed. Tune into the World Leaders Summit on the 2nd and check out the special FACT session on Nature Day (November 6).

How long do we have to transform our global food system?
Transformation takes time but actions must emerge at milestones along the way. We hope that the partnership and collaboration we have seen in the FACT Dialogue to date continues well beyond COP26 in order for partners to work together to achieve the ambition set out in the FACT Roadmap. Action is urgently needed and we can make history at COP26 and beyond by working together and forging the direction needed to protect people and planet. We'll be continuing the FACT Dialogue throughout the UK's COP Presidency year.