From an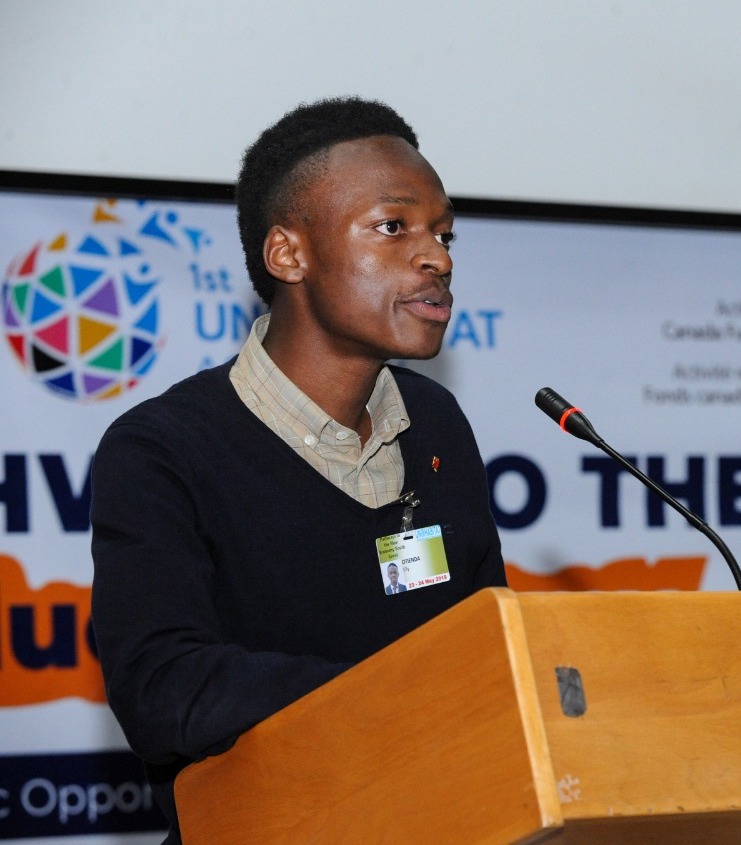 early age, Elly Savatia was interested in science. After he invented a robotic solution for wheelchair users in high school, he became involved in the Climate Change Project, which educates students about the United Nation's Strategic Development Goals (SDGs). Amid some rewarding projects, Savatia began to recognize how many young people were unaware of the SDGs, so in 2019, whilst still in high school, he founded Innovate 4 SDGs. Using What's App to organize fellow teenagers, his nonprofit provides vital information on pressing issues; hosts discussions, debates and workshops; and provides platforms for fair and sustainable development. Savatia is the youngest fellow to be selected by President Barack Obama's Young African Leadership Initiative as well as the youngest representative at the First UN Habitat Assembly. He is also a 2020 Global Teen Leader at We Are Family Foundation and recently partnered with global STEM expert Dr. Ken Silburn to provide STEM education to Nairobi's marginalized communities. —Jane Ratcliffe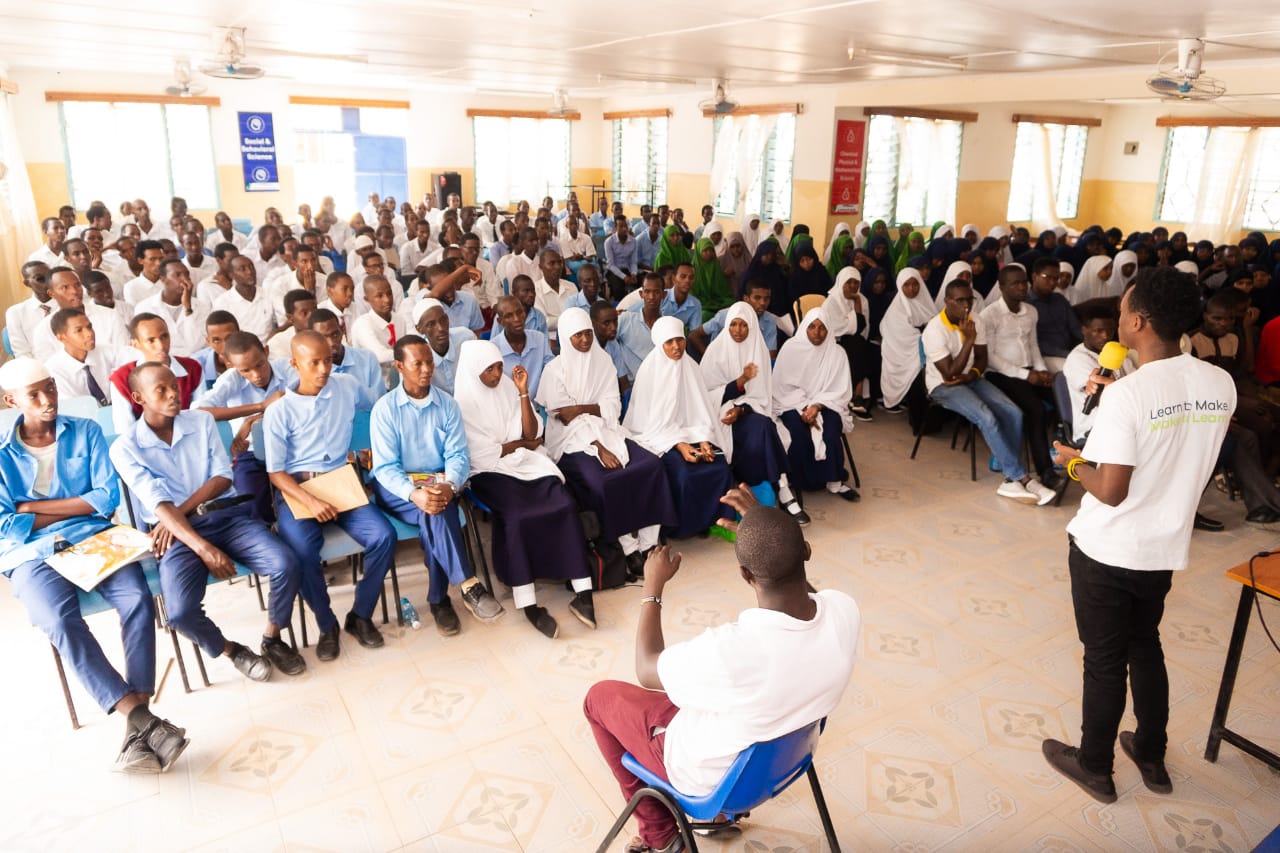 What is Innovate 4 SDGs?
Innovate 4 SDGs is a non-profit with a mission of educating and uniting young people with the mindset of the UN Sustainable Development Goals (SDGs). Our focus is deeply rooted in the SDGs, recognizing that these goals are not meant for one country or organization to achieve, but rather a global effort where everyone is a powerful contributor and changemaker. In our long term vision, we want to influence education curriculums to transcend beyond knowledge sharing, and challenge the youth to innovate especially around the SDGs. We have directly involved 4,000+ primary and high school students in Kenya and Nigeria in our programs, leading discussions, debates and design thinking workshops to transform students into changemakers.
How are you balancing school with running your company?
I decided to take a break after graduating high school to chase my dreams. I am in my second gap year now, and I have been actively materializing my passion for innovation and the SDGs during this period.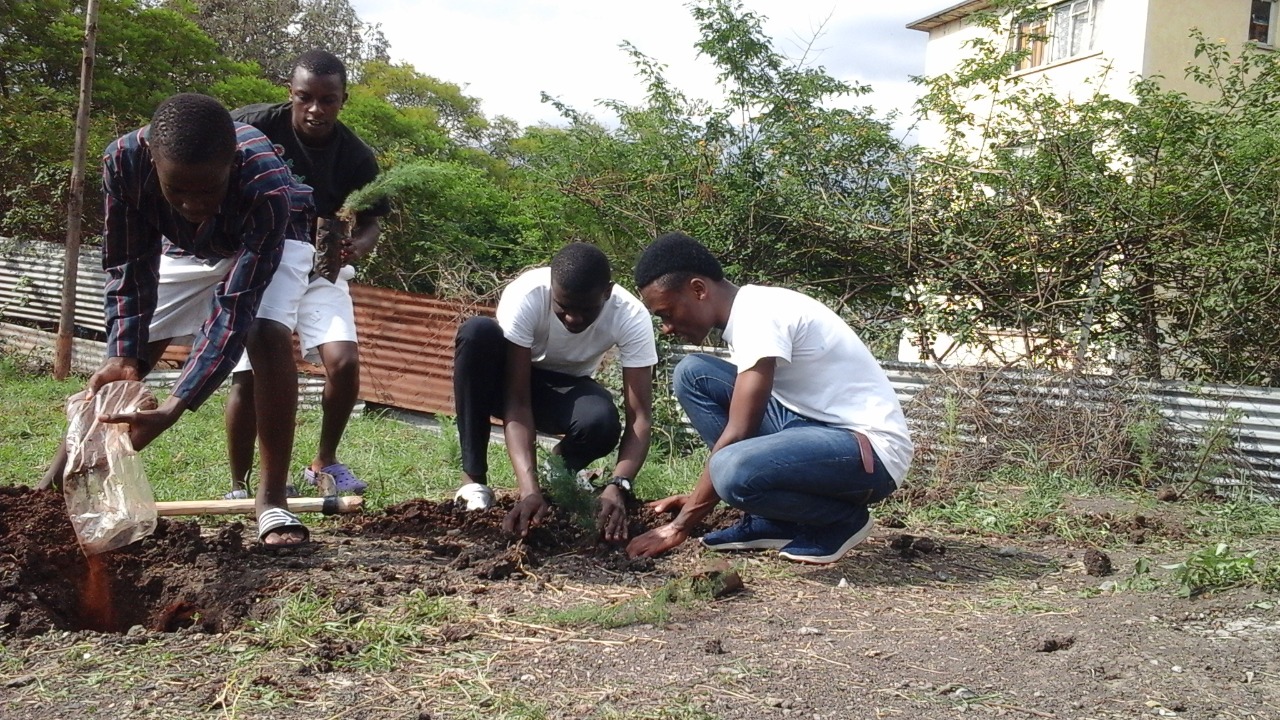 Can students outside of Kenya and Nigeria get involved with your foundation?
Yes, Innovate 4 SDGs is open to students around the world. I believe in the capacity of my generation to design and shape a future of our own which is more inclusive, sustainable and equitable. Our next steps are to continue reaching out to more young leaders across the African continent and eventually the world with the message of taking action to the SDGs.
What was it like to have President Obama select you for his Leadership Initiative?
Oh, this brings back beautiful memories! The Young African Leaders Initiative (YALI) was launched by former President of the United States Barack Obama as a signature effort to invest in the next generation of African leaders. Like most fellows, it was my dream. The leadership training experience was life changing and transformative. It equipped me with knowledge, skills and a network of likeminded changemakers. It also helped me to rediscover my passion and what I want to do. I caught a new vision and incorporated some of the lessons learnt into the Innovate 4 SDGs activities.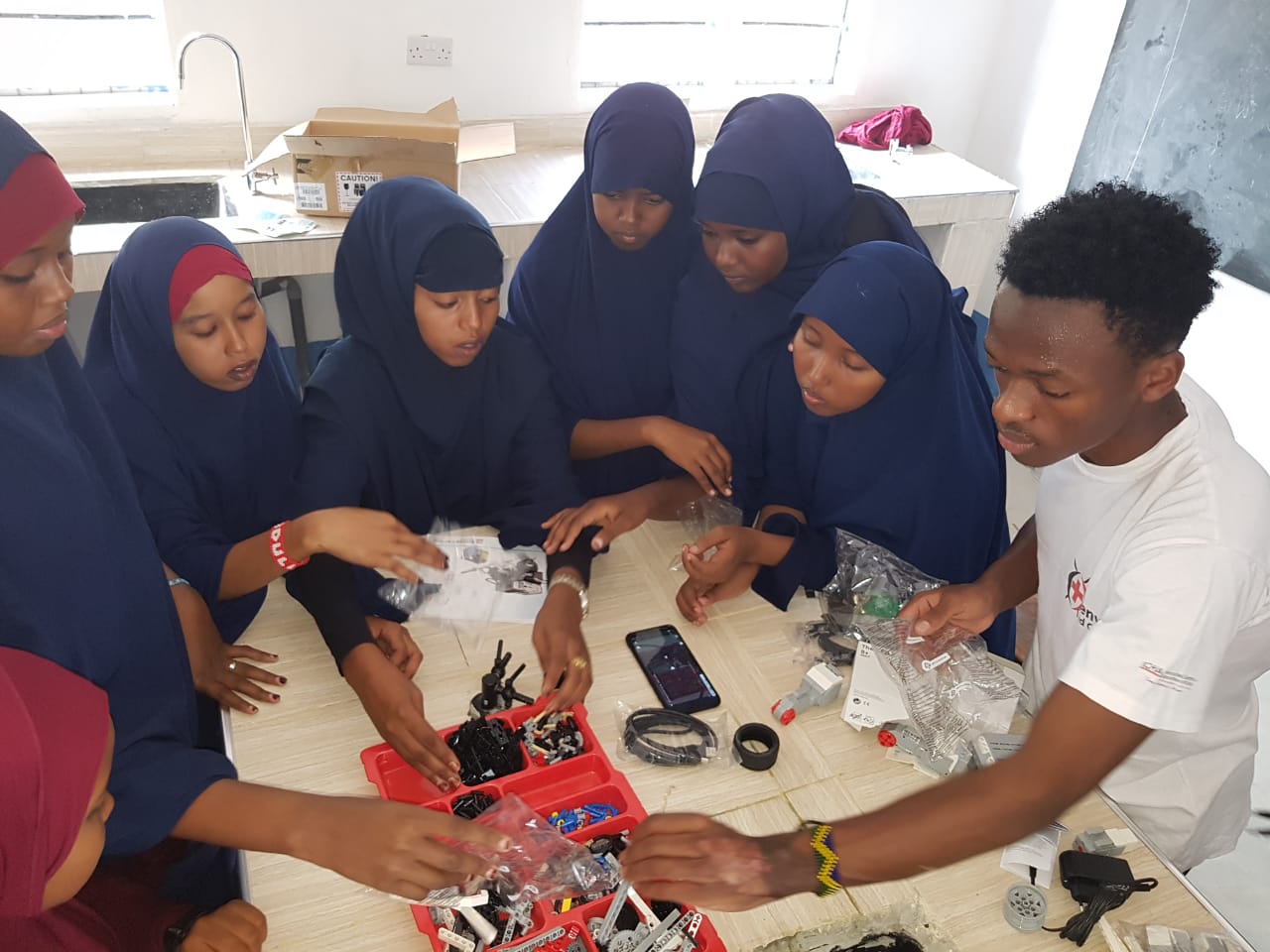 Have you faced any challenges in business due to your age?
Yes, I just turned 20, but as a teenager, it was a challenge explaining to school administrations that they should adopt our program. Moreover, such activities aren't a priority in the education systems here. 
How did the Covid-19 pandemic impact your work?
Early, most of our engagements were in-person training in institutions. Since the onset of the pandemic, we pivoted to online engagements within our existing community. Amidst the developments of Covid-19, it has been incredibly amazing to see our young leaders coming up with ideas to address the pandemic.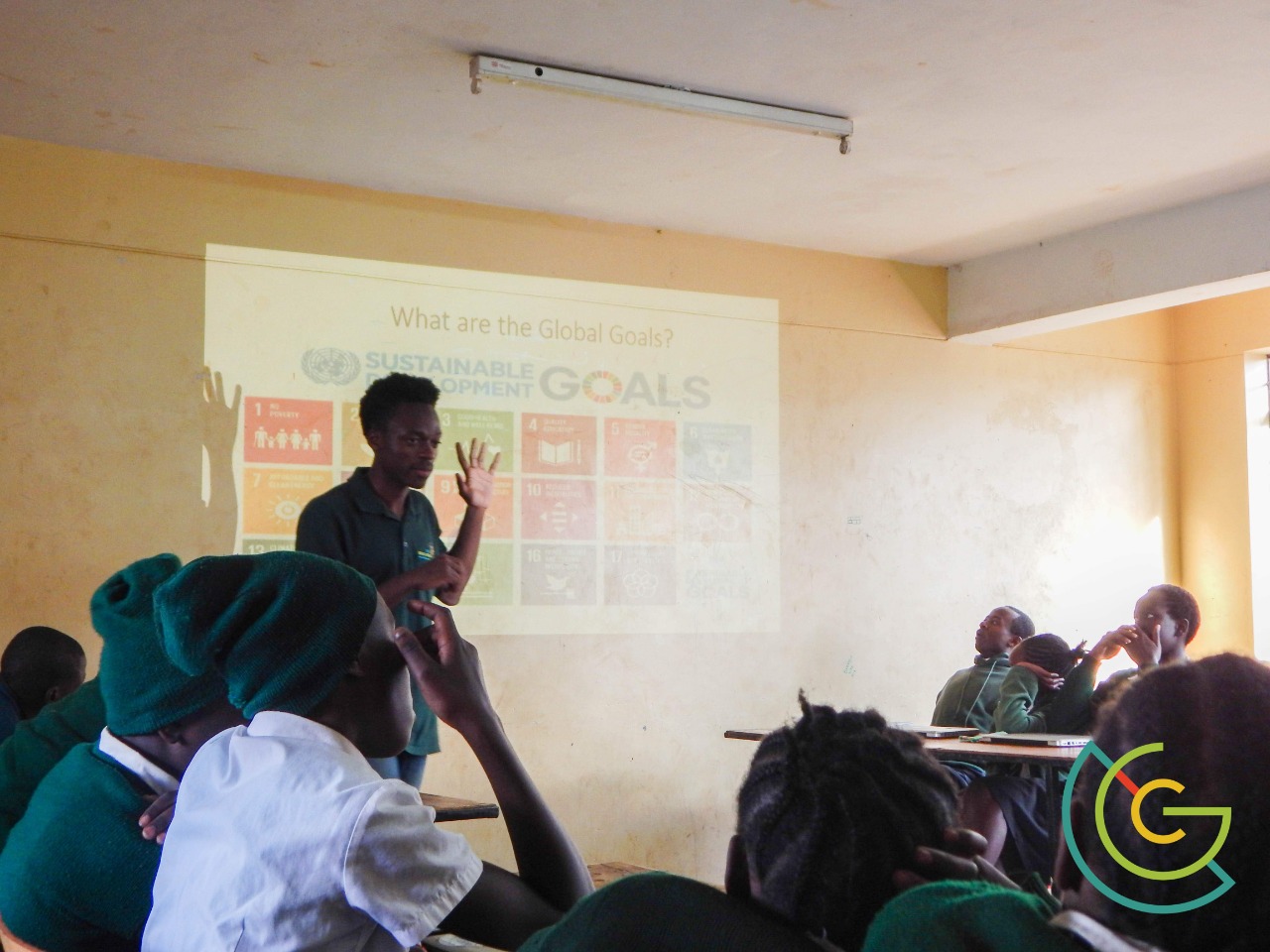 What does your partnership with Dr. Ken Silburn (Global Teacher Prize Finalist and STEM expert) entail?
In early 2019, Dr. Ken Silburn was in Kenya. I connected with him through my high school teacher. His agenda was to introduce STEM education and perform a number of science demonstrations with high schools around Nairobi. We had an alignment in values and saw this as a great opportunity for collaboration. Students had fun building air rockets, problem solving in team work activities and also learning about the SDGs.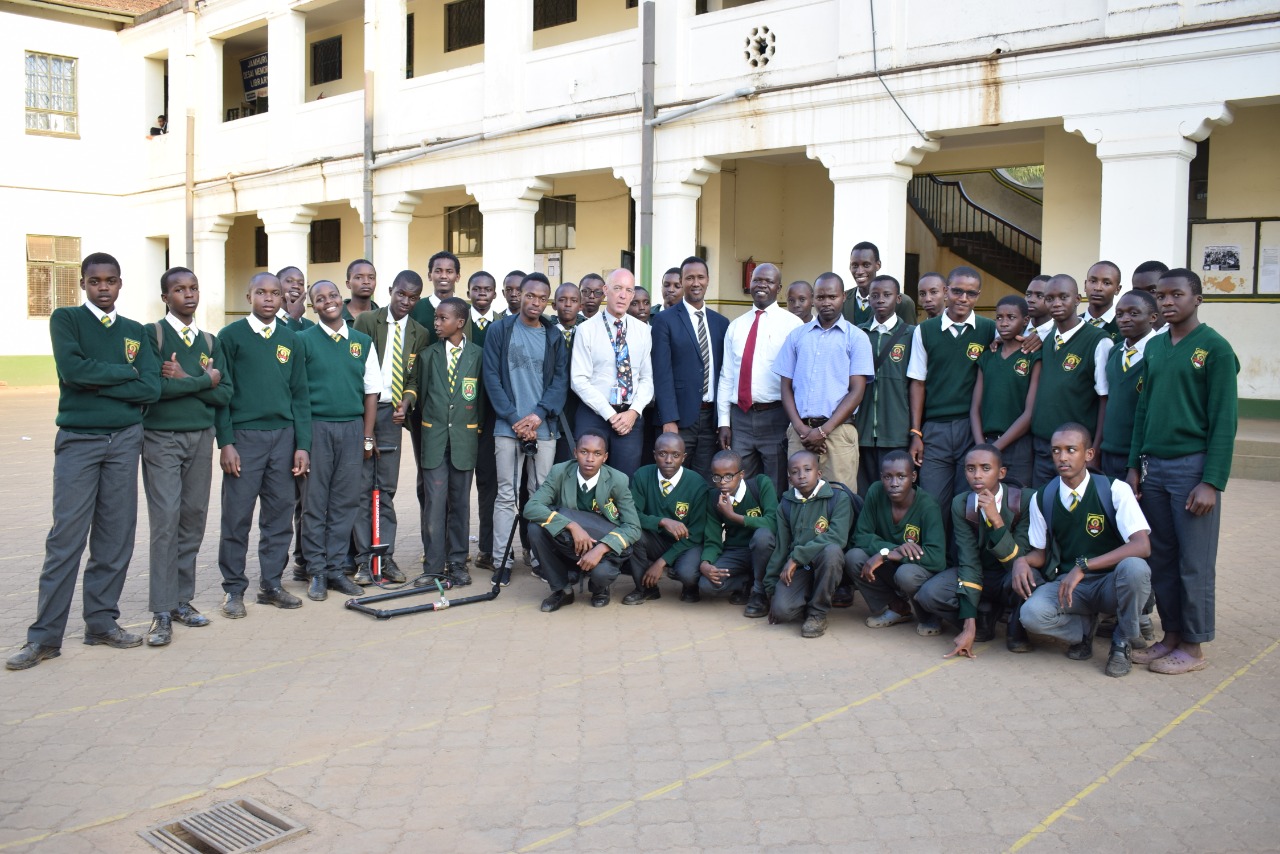 What do you find most rewarding about your work?
Seeing our young leaders starting to take action on challenges they see in their communities, and realizing the paramount role that we all play in the 2030 agenda means the world! I want to mobilize a movement to achieve the SDGs and generate greater ambition, innovations and solutions to tackle some of the world's toughest challenges. At Innovate 4 SDGs, we have had quite a number of noteworthy achievements featured on Ashoka Africa and Youthtopia. I have also had many opportunities including being selected as a Global Teen Leader and UN Habitat Youth representative. I have had the honor of interacting with incredible young people doing amazing things to make our society a better place. They have not only inspired me, but challenged me to scale to greater heights.
How about most frustrating?
Sometimes there's little progress, sometimes there's no progress, and I have to take a different direction as an entrepreneur. For the most part, I have honestly enjoyed the journey and have had fun building Innovate 4 SDGs. I started it with little to no prior experience in running an organization, but have gained years of unequivocally great experience and knowledge far beyond what I expected.