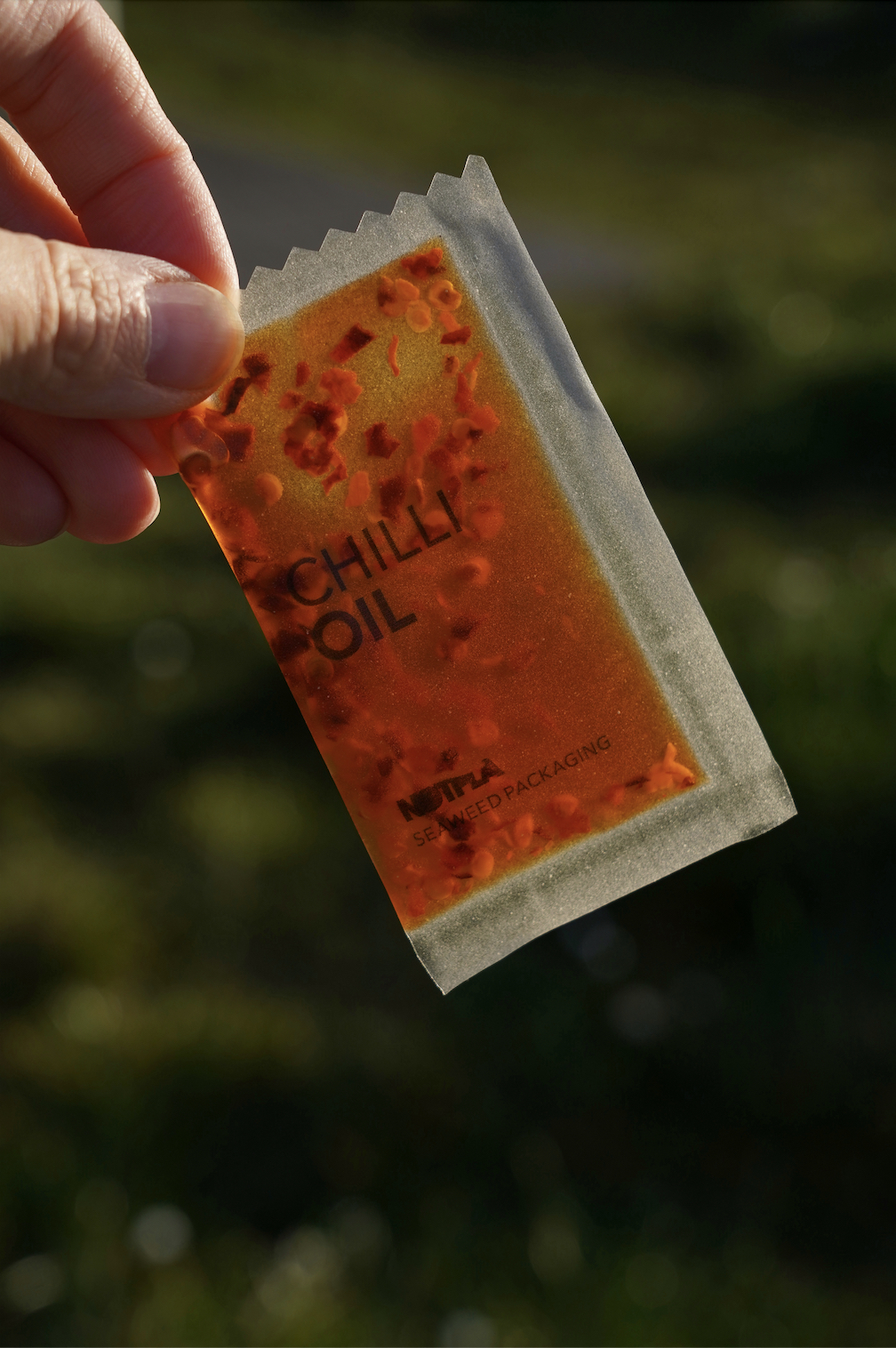 The crack down on plastics continues…Last month, the United Nations Environment Programme dropped its alarming report on the plastic crisis, officially giving it emergency status, and a road map for global action. This comes after the endorsement of a historic resolution at the UN Environment Assembly in Nairobi to End Plastic Pollution and forge an international legally binding agreement by end of 2024.
In the U.S., the Environmental Protection Agency has been urging the Federal Trade Commission to update its Green Guides, which would help tackle greenwashing and a myriad of misleading labels. Recycling symbols should not be on plastics that aren't actually recyclable.
"It's crazy to think that for all of these single-use occasions where we consume food or other products in minutes, the packaging that they come in can hang around in nature for thousands of years afterwards causing all sorts of harm to our planet," says Notpla Co-Founder and Co-CEO Rodrigo García González. Notpla is one of several innovative companies offering solutions. Their seaweed-based product portfolio currently includes Notpla Coating for fully biodegradable food containers; Notpla Ooho, edible packaging for liquids (think on-the-go hydration at sporting events and compostable packets for condiments); Notpla Paper for additional packaging options; Notpla Film for flexible film-based packaging; Notpla Pipette, packaging for edible oils; Notpla Rigid to replace conventional rigid plastics; and Notpla Pearls, a safe, spheric way to package beauty products like toothpaste.
The technology at Notpla has proven its ability to compete with conventional single-use packaging and provide at scale. Last year, they won The Earthshot Prize in the Build a Waste-Free World category, and this year they were one of the three winners of the Tom Ford Plastic Innovation Prize powered by Lonely Whale. —Charlotte DeFazio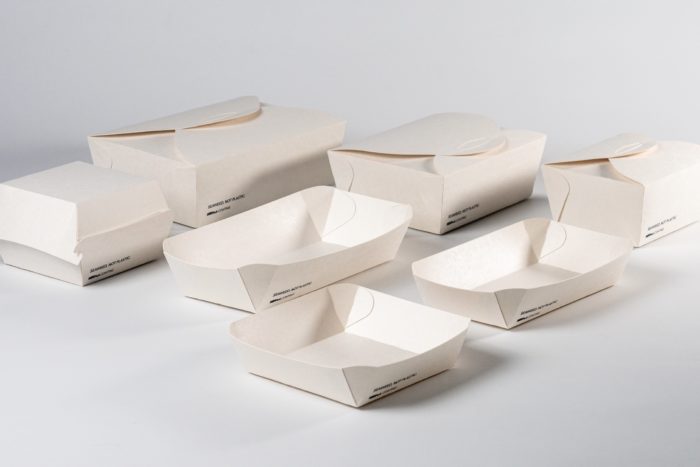 How is Notpla different from other similar seaweed-based plastics?
What we've developed at Notpla is an ability to take all of the elements of seaweed—including those traditionally wasted—and create a whole range of different packaging solutions to serve society's demands for convenience. Crucially, we've been able to prove that sustainable materials like seaweed can act as a true drop-in solution to the plastic industry and doesn't require a big upheaval in the way that the supply chains work.
Our naturally disappearing products are already being used by major industrial partners and global consumer brands, showing that we have the technology, the knowledge and the ambition to provide an alternative to plastic at scale that is ready right now. A great example of this is Notpla Coating, a seaweed membrane that's applied to takeaway boxes to replace the traditional plastic barrier, ensuring grease and moisture resistance. This technology is currently available in eight countries across Europe and we work with amazing consumer brands like Just Eat to satisfy the demands of consumers for real sustainable packaging.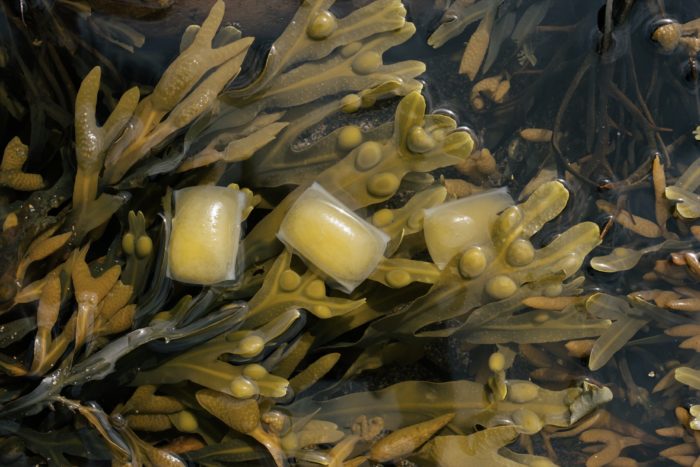 Can you tell us about Ooho?
Ooho is one of Notpla's original products and, when you trace it back, is how everything started. It originated as a student project by Pierre [Paslier] and I during our Master of Innovation Design Engineering program. Taking inspiration from the natural world, specifically the disappearing quality of fruit, we set out to create innovative packaging that would replicate nature itself. Ooho is an edible packaging for liquids. We can package water, for example, for marathons so there is no waste. Its name, "Ooho," was chosen because it captures the sound of surprise that most people have when trying it for the first time.
The response to Ooho has been incredibly positive. People were and still are fascinated by its innovative design and sustainable nature. It has garnered attention and acclaim from various sectors, especially the food and beverage industry. The combination of its materials and the novelty of its consumption method has made Ooho one of our standout products and has resulted in numerous viral social media occurrences. People are ready for a change, and the support and interest we have in the current market proves it.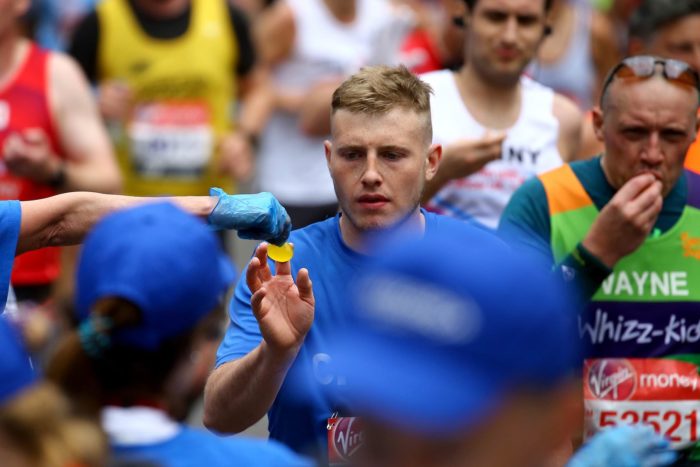 How does Notpla perform in comparison to standard single-use plastics?
Notpla products offer different functionality than plastic, without the detrimental environmental aspects of single-use plastic products. We achieve this by leveraging the strength of seaweed together with our licensed technology, improving the processes used to produce plastic to replace it.
Has anything changed since becoming a winner of the Tom Ford Plastic Innovation Prize?
The recognition from the TOM FORD Plastic Innovation Prize, powered by Lonely Whale, has opened doors for us to explore new partnerships and applications. It has also helped in the continued validation of our mission and the effectiveness of our materials, as we even had the opportunity to test our Notpla Film in a simulated whale's gut to evaluate its biological breakdown in the environment.
We are actively seeking collaborations with fashion companies interested in innovative alternatives to traditional poly bags for their large supply chains. Our Notpla Film presents a sustainable and viable option that can not only impact but change the fashion industry and its environmental footprint.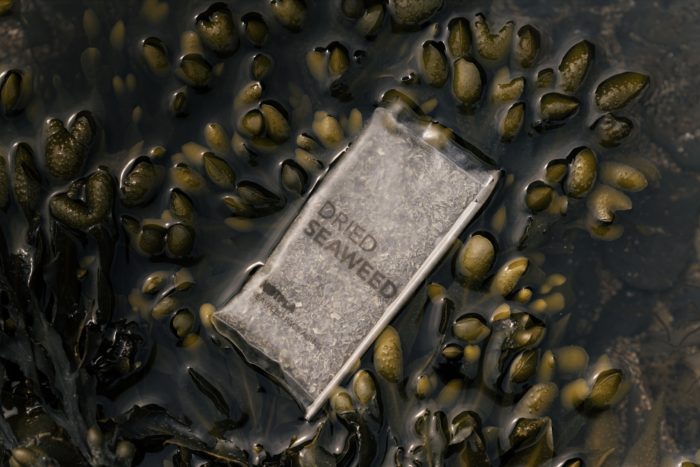 What did you learn from that experience?
The experience highlighted the abundant collaborative opportunities available to work together and drive positive change in industries that have heavily relied on plastic. We are continuously learning and embracing these opportunities to steer industries in the right direction. It was an honour to be part of the TOM FORD Plastic Innovation Prize and to be recognised as a winner alongside a global community of like-minded individuals addressing the same issue.
So far, how close are you to reaching the 2023 goals outlined in your impact report?
We've made significant progress towards our 2023 goals. We've launched our Learning and Development plan, DE&I program, and we're on track to create 30 green jobs. On the environmental side, we're developing our 2023 carbon accounting strategy and advocating for true solutions within global policy. Our advocacy efforts for true solutions within global policy have been focused, and we are committed to achieving our goals and leading positive change.
What are your thoughts on the UN's latest report on ending plastic pollution?
The UN's latest report on ending plastic pollution is crucial. Plastic pollution poses serious threats to ecosystems and human health. The report emphasises the need for comprehensive actions throughout the plastic lifecycle and highlights the importance of international cooperation, which we always strive for. We fully support the report and are exploring ways to align our practices with its goals.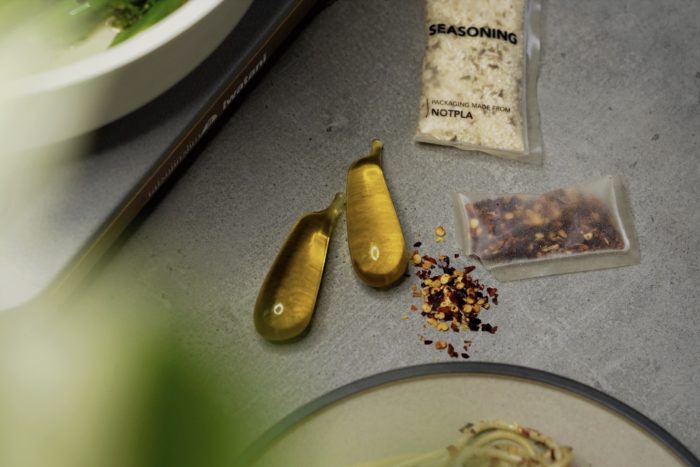 Are all of your products currently available to purchase?
Some of our products are currently available for purchase through our website. We take pride in offering a wide range of sustainable solutions to combat single-use items. However, we are not limited to our existing product line. We are always eager to explore new avenues and expand our range together through our innovation lab.
If you represent a consumer brand and have an innovative idea, you can reach out to us through our contact form. We love collaborating with brands to identify challenges they are facing and work together to prototype and develop new impactful products.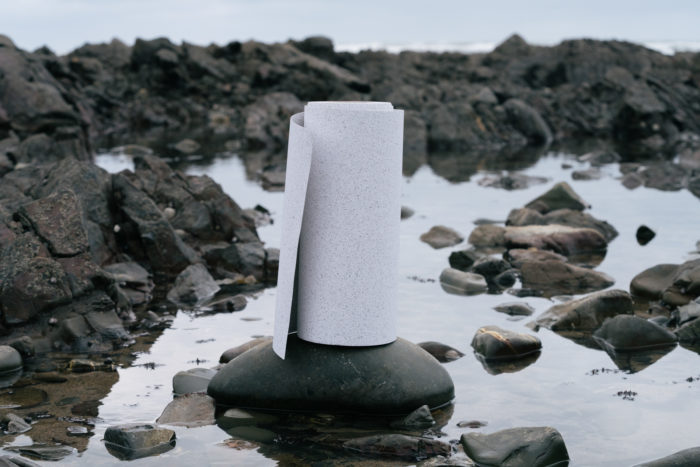 What are you most excited about right now?
We are excited to keep expanding Notpla and to push our sustainable innovations as far as we can. Our focus is to put Notpla and our materials at the forefront of sustainable packaging solutions in the market and enter new industries globally.