Veronica Chou grew up visiting her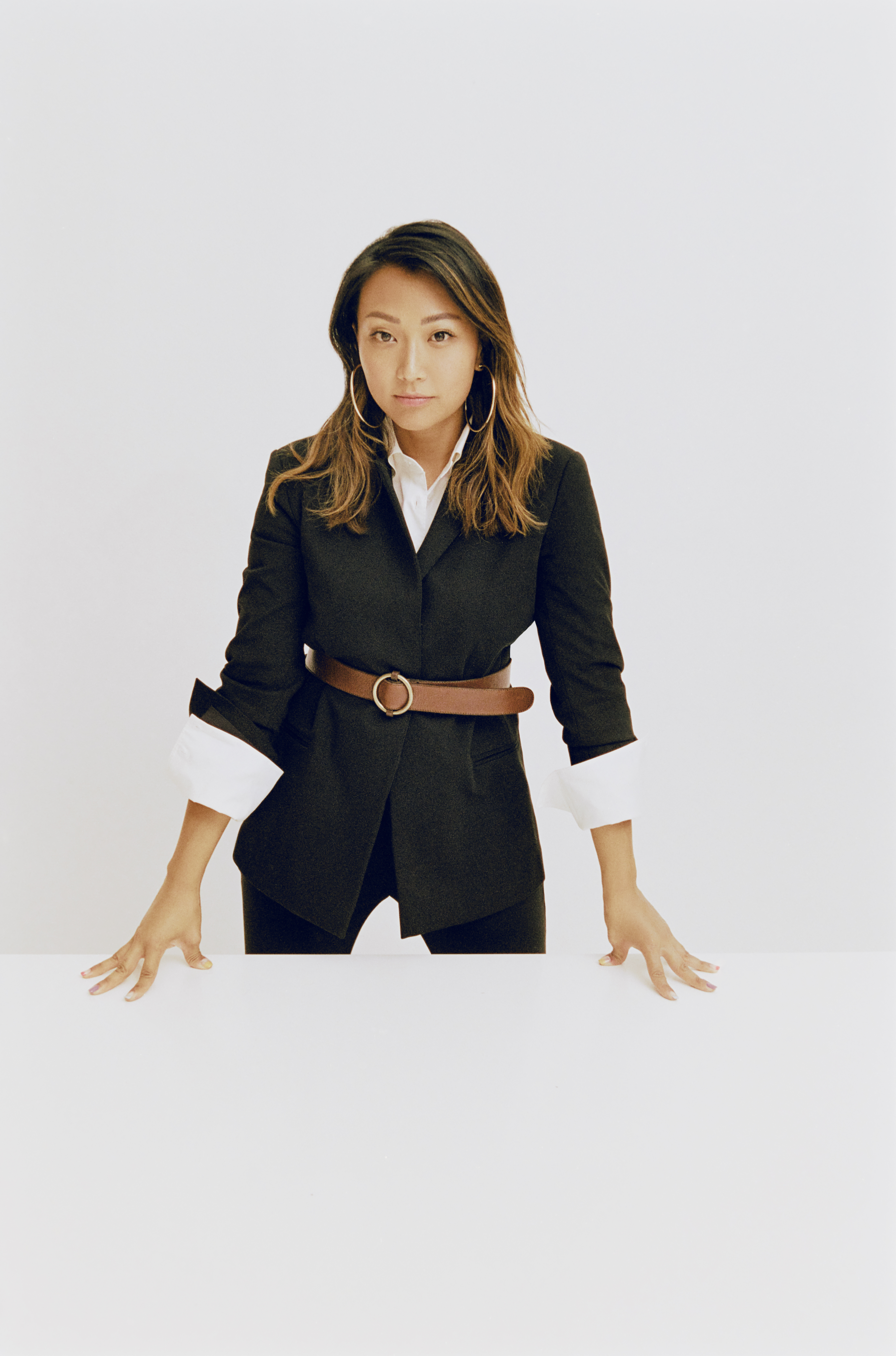 father—textile and fashion tycoon Silas Chou—at his factories, always asking about the dust and smell, but letting it sit in the back of her mind. Six years ago, she began learning about sustainability and how much the fashion industry contributes to waste and pollution. Chou knew she needed to help turn the tide, so she founded Everybody & Everyone, a women's apparel brand that focuses on body positivity (sizes 00-24), inclusivity and sustainability. It was one of the first 32 companies to sign the G7 Fashion Pact and it launched as a carbon-neutral brand with 3Degrees. The supply chain has been carefully curated as they've partnered with companies like Ecoalf for their items made from recycled plastic bottles, and Naadam who sustain-ably sources cashmere from Mongolia. Everything is eco down to the buttons, shoulder pads, la-bels and hangtags, and to top it off, the collection features innovative, versatile designs, encouraging consumers to buy less. The Dream 2X1 Turtleneck Sweater can transform into a crew neck. The recycled bottle All Things Puffer coat can be a long parka or a cropped jacket. And the end result is made even sweeter with One Tree Planted (for every shipment sent out, a tree is purchased for $1), and I:CO (a recycling program for customers to discard unwanted garments from any brand).
What was your goal in creating Everybody & Everyone? How did it all begin?
I grew up going to my father's factories, asking why it was so dusty and smelly, and not thinking anything was wrong with that. Six years ago, I started learning about sustainability. Once you learn about how pollutive the fashion industry is, and that our mother earth is in a climate crisis, you cannot unlearn it. I could not just sit back and relax. Over the past few years, I got exposed to the fascinating world of material science, where I soon realized that if we make things with care and consideration to people and planet, we can continue to create beautiful, useful things without depleting or harming our home. Clothes made from waste are already a reality; circular products are becoming real; and carbon neutral clothing shouldn't be too far away. Our goal at Everybody & Everyone is to maximize the life and use of clothes, and to minimize our impact on the planet.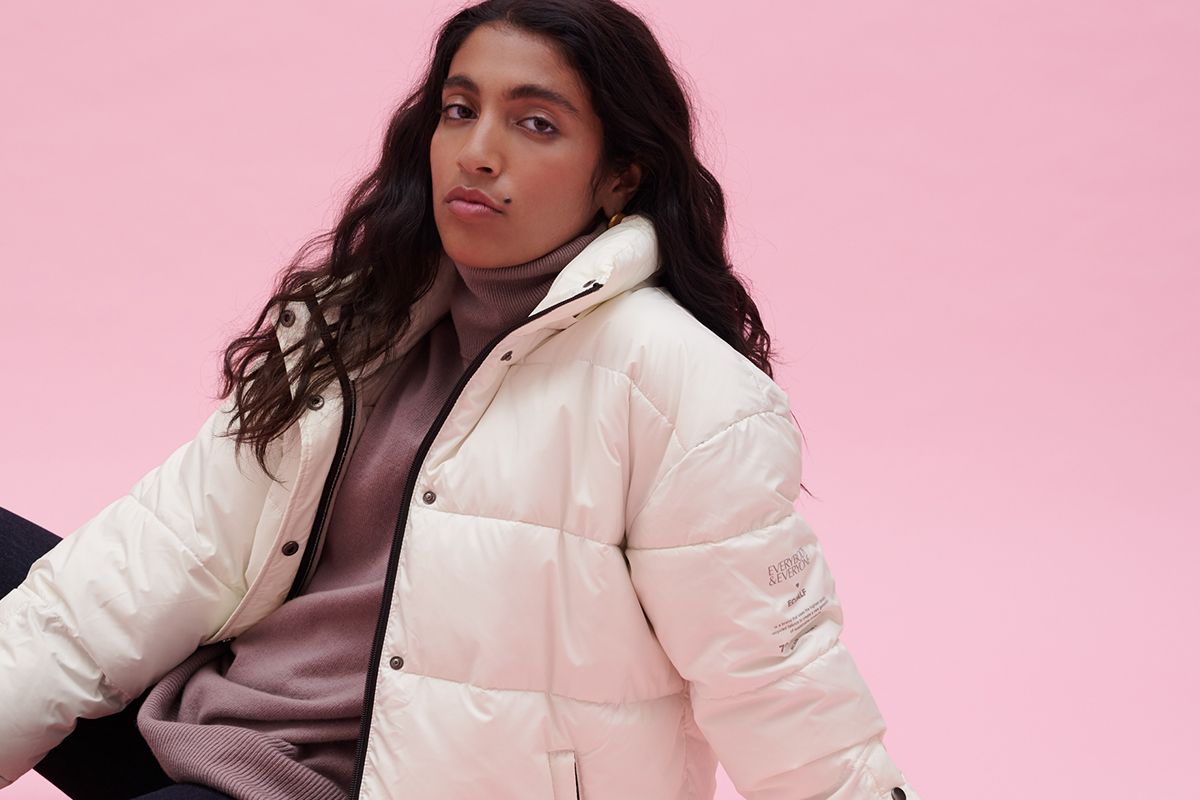 Is there a certain design aesthetic or style you strive for with the clothing?
Eco innovative, inclusive, everyday essentials with a multifunctional twist. A few styles that exemplify those qualities are:
-Dream 2X1 Turtleneck Sweater—removable neck piece to transform sweaters from turtleneck to crew neck, 2 in 1!
-Spill-Proof, Odor-Proof sweatshirts & sweatpants—wear more, wash less!
-All Things Puffer—transforms from a long parka to a short jacket and is made from 330 recycled plastic bottles
-Little And A Lot Pant—made from fermented sugar, and adjustable at waist and at length
-Extra large, tummy-tucking pockets on our exclusive spill-proof eco denim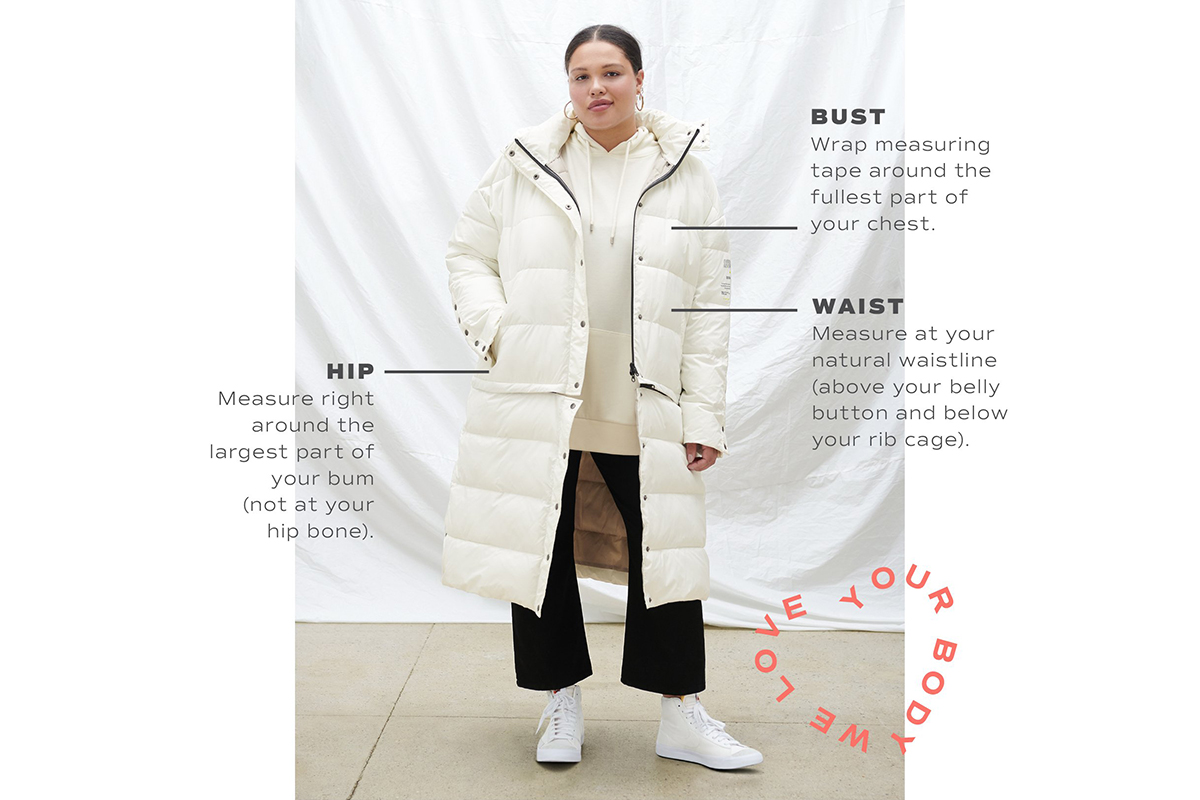 From production to packaging and shipment, what materials are used?
We are eco down to our buttons! We put in extra effort to choose trims that are sustainable, including the shoulder pads in our blazer. I haven't heard of sustainable shoulder pads elsewhere. Some trims are organic and biodegradable, and our labels, hangtags, packaging are all recycled and recyclable. We are continuously looking for the best, most sustainable options.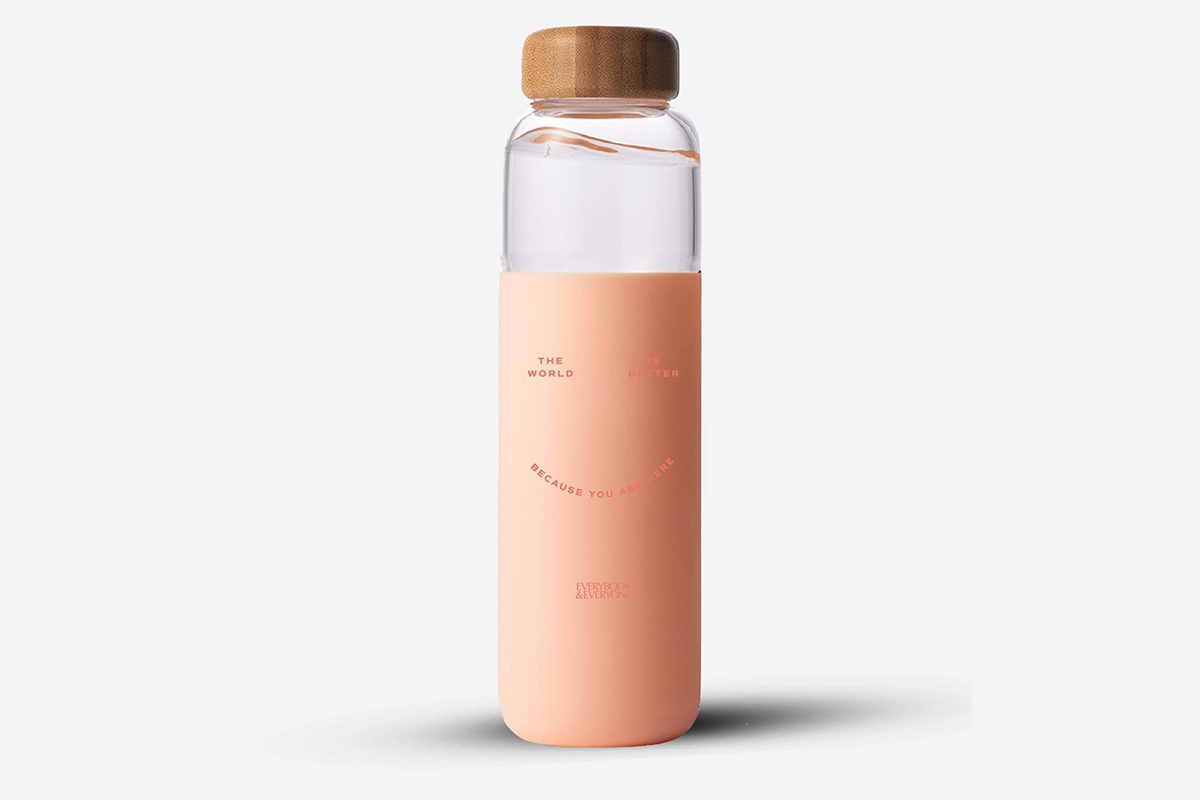 What makes your supply chain sustainable?
We strategically choose where our raw materials, fabrics and factories are sourced from. For example, our silk might possibly be the lowest impact, cleanest silk, as the organic mulberry trees, fabric mill and shirt factory are all in the same area. Most of our fabric mills are next to our clothing factories. We are trying to do as much USA production as possible to reduce our carbon footprint.
Tell us a bit about your eco-partners.
We partnered with Ecoalf for our recycled plastic bottle puffer jacket as well as our soon-to-be-launched trench coat and gym bag. Not only have they been dedicated to sustainability for many years, they have an ocean clean-up project that collects plastic waste from Spanish fishermen. We also partnered with Naadam, who sustainably sources cashmere from Mongolia.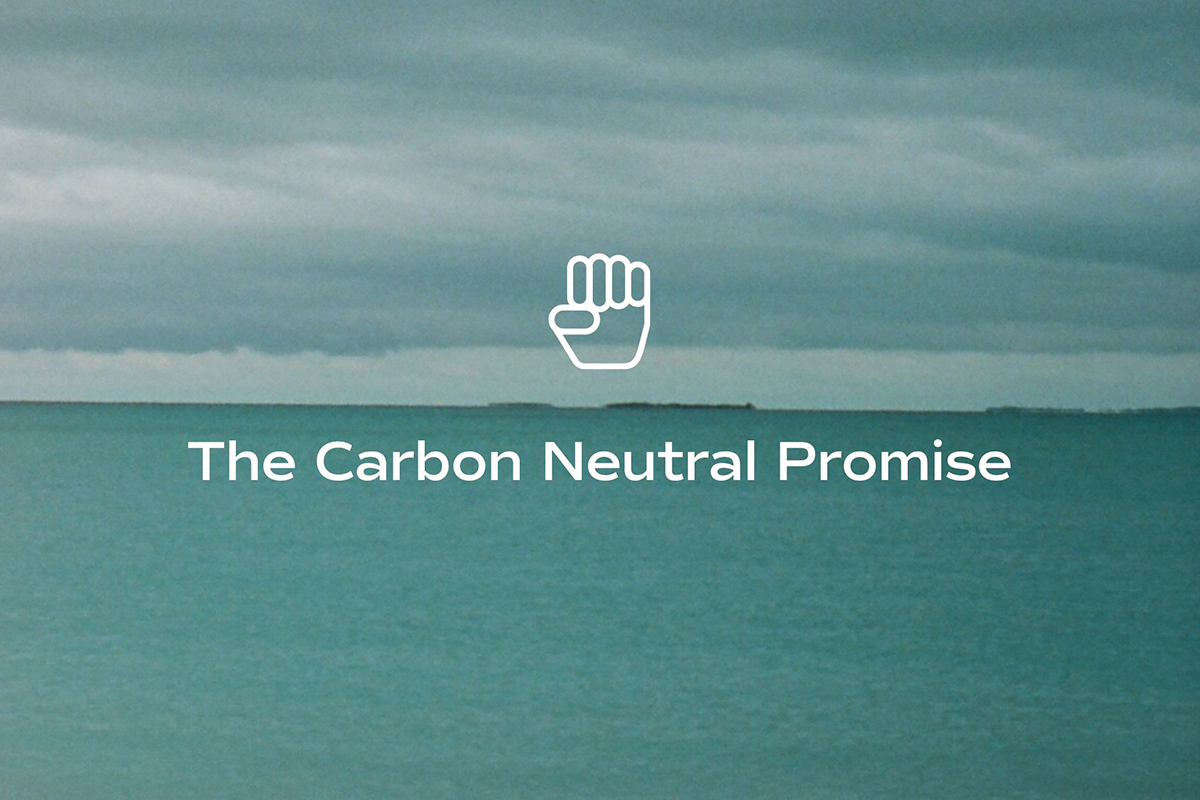 What is your carbon neutral promise?
Besides actively reducing our carbon footprint in our supply chain, we have offset our launch activities with the help of 3Degrees. We also partnered with our freight-forwarding company to plant trees for every shipment made of Everybody & Everyone product. And we offer customers an easy way to support tree planting by donating to One Tree Planted at checkout.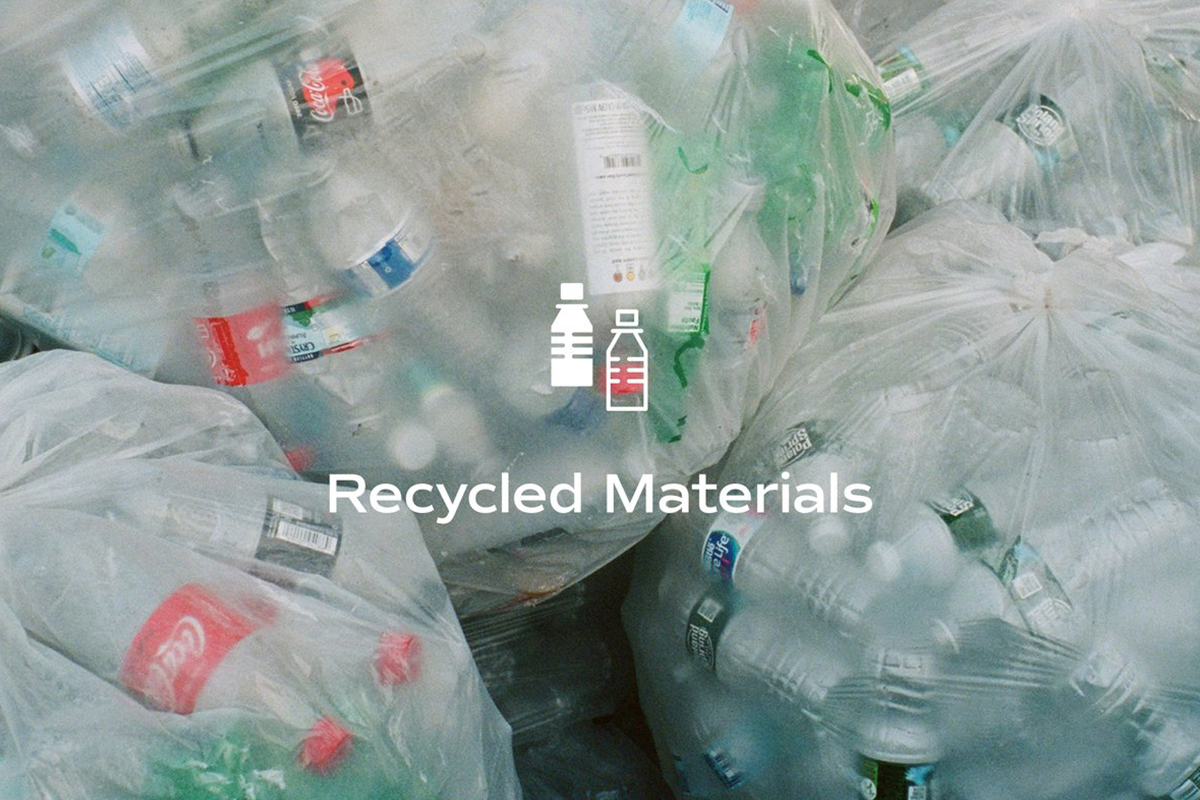 How are you reducing waste and combatting fast fashion practices?
We already use fermented sugar from agricultural waste as well as recycled plastic bottles and recycled cotton in our fabrics. We will be adding recycled cashmere, recycled wool and food waste soon. Our designs are also multifunctional, adjustable and convertible to encourage more ways of wearing them. We have an easy recycling program with I:CO, which allows customers to send back their old, unwanted garments from any brand for recycling. And we are exploring resale possibilities for the future.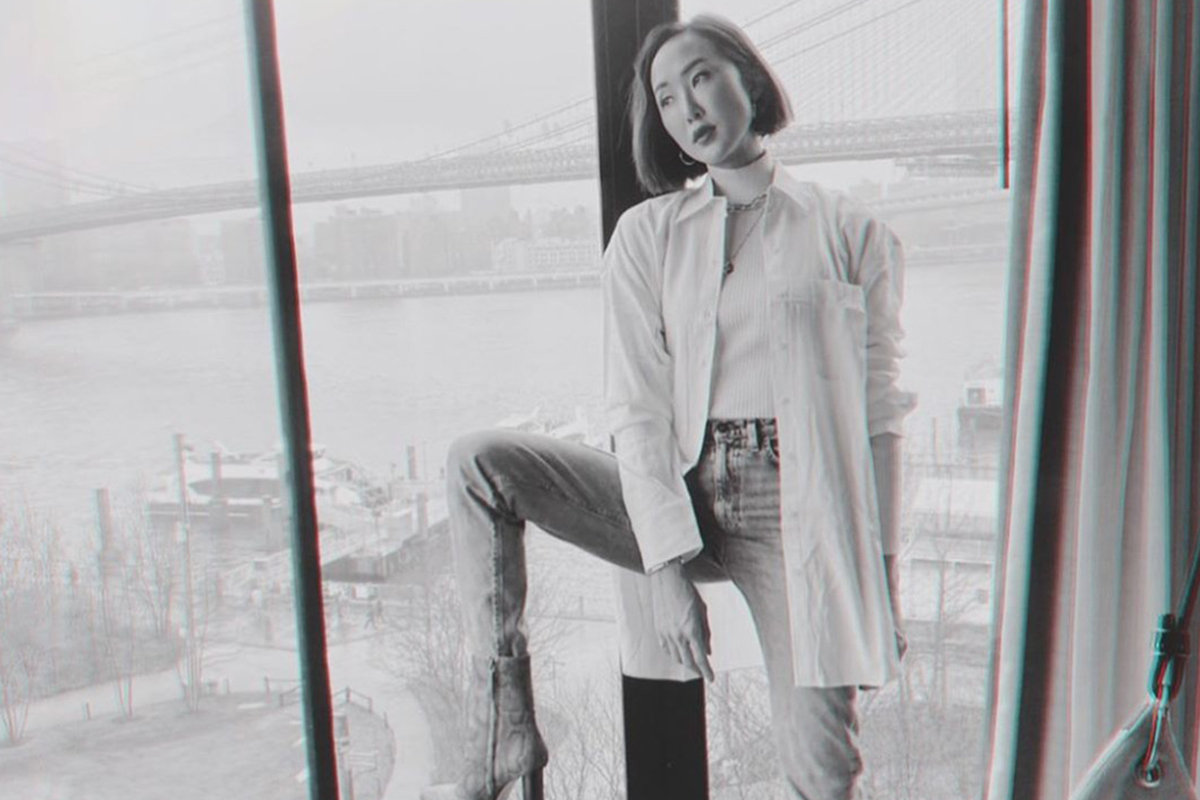 In what ways is your company different from other sustainable apparel companies on the market?
We use the most cutting-edge material science and practical design to maximize the life of clothes, minimize our impact on the planet and make life easier for all women.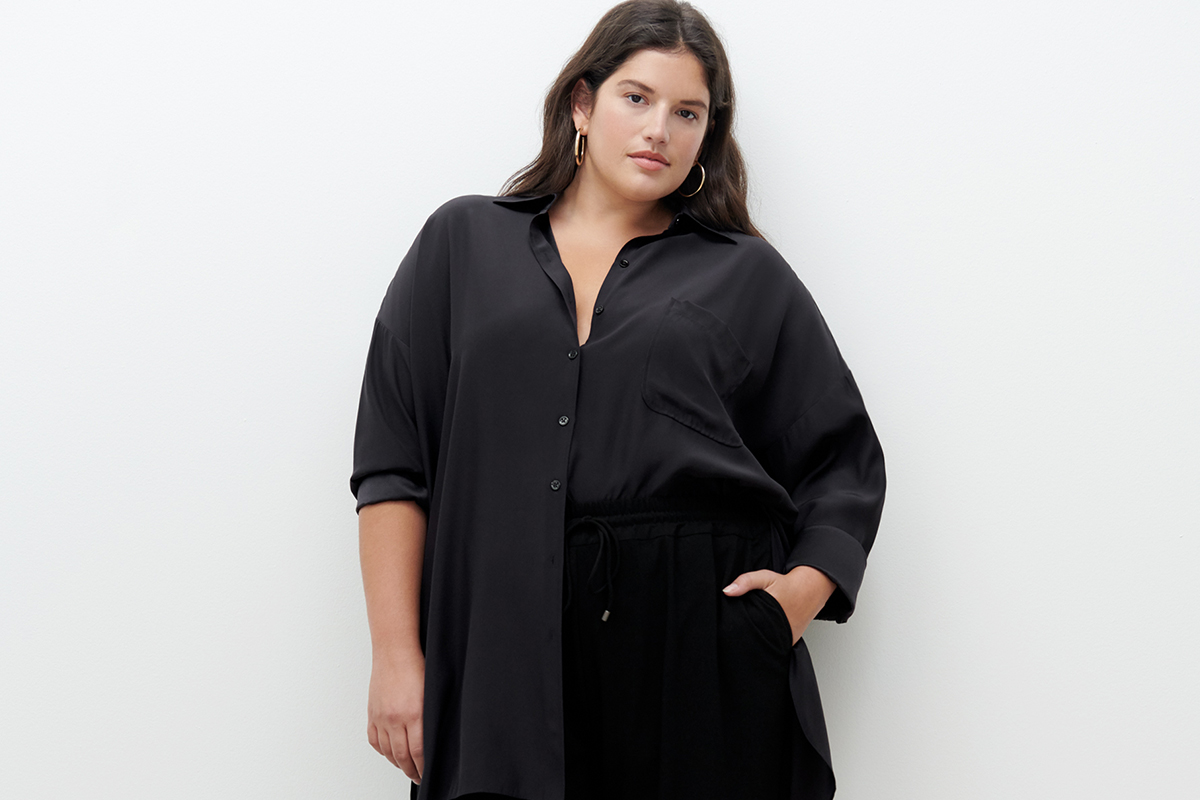 What would you like to see happen in the future of fashion?
I'd love to see all brands make things in a low (or no) impact way with full transparency and traceability, moving away from virgin petroleum-based into low impact bio-based materials and zero toxic chemical use in all processes.