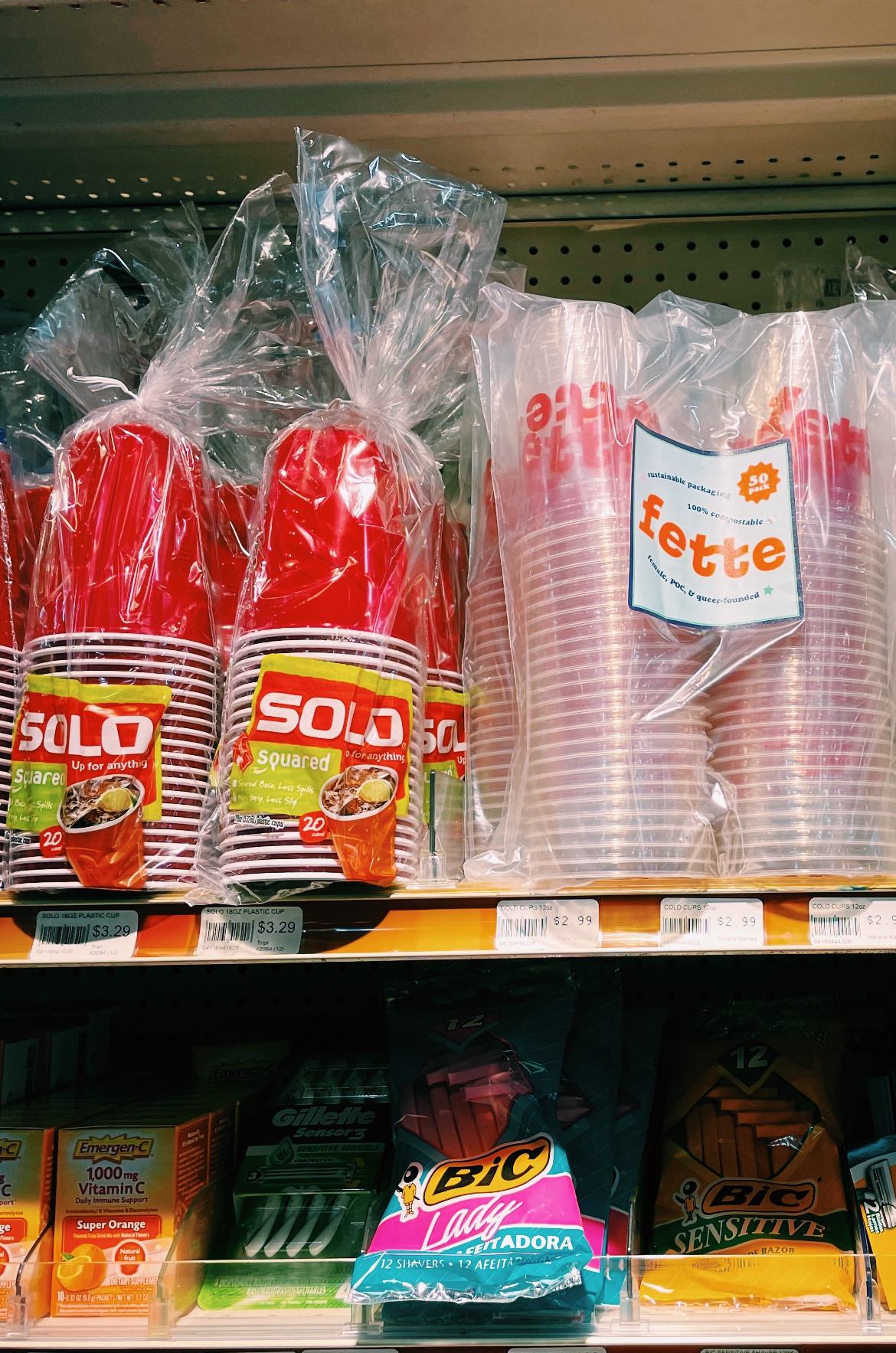 Commercially compostable, single-use cup brand fette (pronounced fetty) was founded by Priya Mittal (a Global Teen Leader alum) and Olivia Tulkoff. They wanted to help steer fellow students away from Solo cups towards a more environmental, safe and inclusive option. Their PLA cups, which break down in 40-60 days, are clear so you can see exactly what you're drinking at all times—an intentional decision to help raise awareness and fight the rampant cases of sexual assault and violence on campuses that are often tied to drinking. The #fettefam currently has representation at more than 25 colleges and universities and has begun selling in retail stores near campuses. They also offer cheaper bulk prices for organizations and clubs. Read on for more information from the team including why they chose to use PLA, the importance of intersectional environmentalism, and their weekly "Sustainability Sundays" created to amplify the work of climate and social justice activists. —Charlotte DeFazio
Is fette commercially compostable or backyard compostable? How long does it take the cups to break down?
fette cups are commercially compostable. Our cups break down in 40-60 days in a compost facility. This is a huge improvement to the hundreds of years that red solo cups will sit in landfills.

What is your response to the common concerns surrounding corn-based plastic alternatives?
We first and foremost want to acknowledge the single-use versus reusable conversation. As a company, we understand how important reusables are to making a more sustainable planet. That being said, our decision to move forward with single-use PLA cups is because of our commitment to meet consumers where they are. From our plentiful research and customer interviews, it is clear that college students are not at the point of playing beer pong in coffee mugs any time soon. Furthermore, there is a larger issue of the lack of education that exists surrounding the party industry. The majority of students do not even realize that red party cups are not sustainable.

Our decision to move forward with PLA is very much intentional and based on research. Compared to PET or other options, PLA does break down in less time providing a better alternative. Right now, it is also the best technology widely available in the sustainable materials space. That being said, this is not the end all be all. We are always open to other options that may be better for the environment and will switch if an alternative comes about.

When it comes to the issue of compostable materials not ending up in composting facilities, we hope to implement a compost program down the road. By this, we hope to create a system where organizations will return cups for us to compost in exchange for a discount on their next order. In the meantime, we are committed to educating our college student consumers on where composting facilities exist on campus as well as tips and tricks for going greener on campus.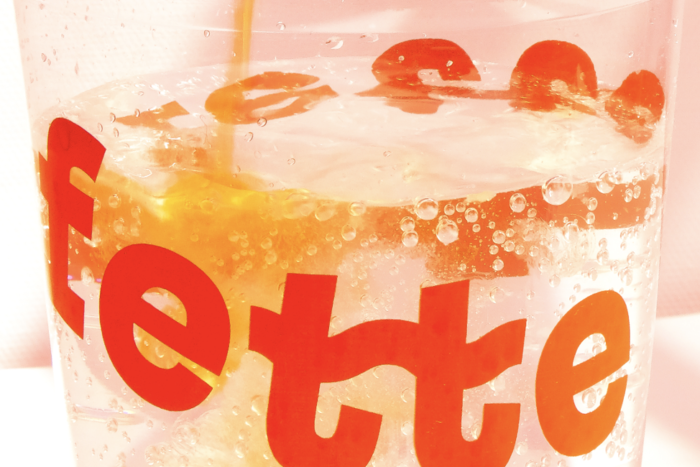 Why did you decide on clear cups?
The choice of making our cups clear was and continues to be 100% intentional. There is a large sexual assault and violence epidemic on college campuses. According to RAINN, among undergraduate students, 26.4% of females and 6.8% of males experience rape or sexual assault through physical force, violence or incapacitation. Oftentimes, these situations are tied to drink-related assault incidences. In order to raise awareness of this issue and help students feel more comfortable going out, we made our cups fully transparent. Everyone should be able to see what they are drinking and what is inside of their cups at all times regardless of whether they are at a party in broad daylight or in the dark.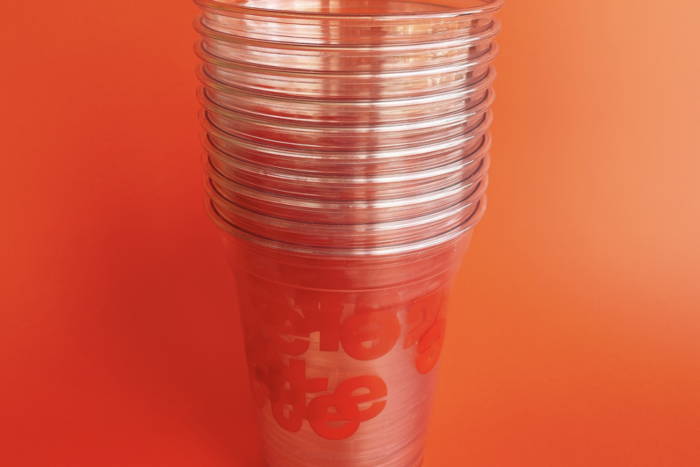 Terracycle and Solo partnered to create a free recycling program for their #6 plastic cups. Is this enough? Why or why not?
This is not enough. The reason why a recycling program is necessary for these cups is that #6 plastic is rejected from a majority of traditional recycling facilities since it is so hard to recycle. With a recycling program, these companies are only making a small effort to solve a decades-long problem. This program could also only serve to perpetuate the commonly-held belief that red solo cups are recyclable. This is a big problem because most recycling plants will not only send the non-recyclable items to the landfill, but the entire batch of recyclables, since the facilities don't have a lot of sorting capabilities. Red solo cups, therefore, that end up in recycling plants also result in recyclable items being taken to landfills anyway. This program is an attempt to solve the problem, but without more widespread information on the intricacies of the recycling system, it is better to turn to products that are more intuitively and more conveniently disposed of.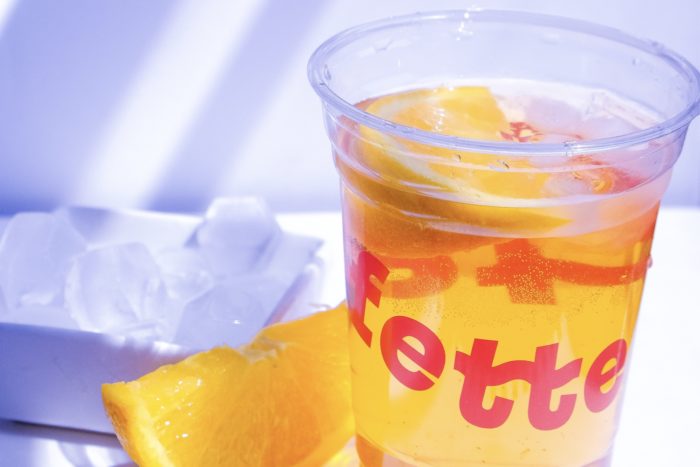 How can compost facilities distinguish between petroleum-based plastic and compostable plastic?
Right now, the way for facilities to identify compostable plastic is the BPI (Biodegradable Products Institute) certification. The BPI logo is used by compost facilities to identify compostable products.

What has been the consumer response to fette so far? Is it mostly resonating with college students?
The response to fette has been overwhelmingly positive. Since launch, we have sold more than 70,000 cups and have representation at over 25 colleges and universities. That number is only growing. We have built a robust community of over 1.5K #fettefam who all believe in our values of sustainability, transparency and inclusivity. These individuals are committed to helping bring fette to their campuses. While these numbers are very exciting, the most impactful and significant response is the following: many, many students have come up to me and said that our cups help them feel more comfortable going out and more represented in party culture than ever before. This is the kind of feedback that gets me out of bed each morning.

Will you be continuing with a direct-to-consumer model or do you think opening up to the wholesale market will make fette more available to everyone?
We already started selling fette in retail stores near college campuses which has been really exciting. We have gotten a lot of positive feedback. People enjoy being able to purchase cups for last minute use rather than having to wait a couple days to receive the package. We also provide large organizations and clubs with the opportunity to buy in bulk at cheaper prices. As things start to open up, this option has been extremely popular.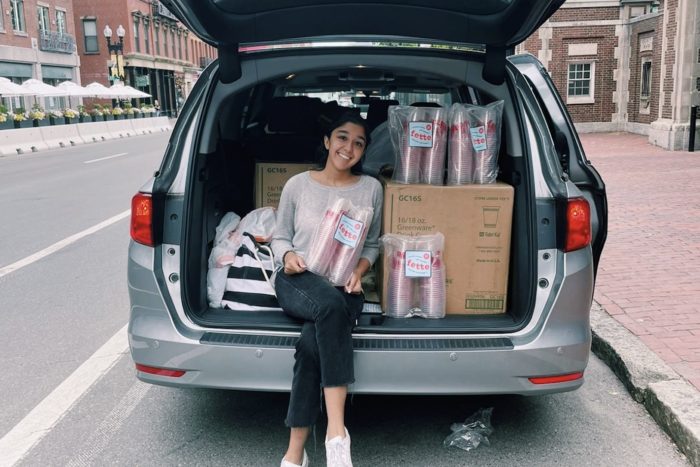 Each week, fette hosts "Sustainability Sundays" to amplify the work of climate and social justice activists. Who are some of the people you've featured and what have you learned from these spotlights?
We have always strived to highlight the work of young climate-focused activists that are all working to make their communities more sustainable. Last semester, two main takeovers we had were featuring Zanagee Artis, Co-Founder of Zero Hour, and Hannah Testa, a climate activist. These individuals spoke not only of their respective work, but provided educational knowledge as to how students could be more sustainable. Recently, we have worked with the organization Glass Half Full, which is a New Orleans-based group that collects glass for recycling and turns it into sand and gravel. These two products are then used in construction. They were inspired by a lack of glass recycling resources in New Orleans, and have made a huge impact since they got started. It is really inspiring to learn about them and see another group that started for similar reasons take a different direction and make a huge difference in their community.

What does being an intersectional environmentalist mean to you?
As a person of color, being an intersectional environmentalist means advocating for my BIPOC peers, friends and family that are not typically represented or given a voice in the environmental movement. Furthermore, it is about using fette's platform to educate our community not only about environmental issues, but the importance of speaking up against environmental injustice and lending our platform to those doing the work. Being an intersectional environmentalist means putting inclusivity at the forefront of everything I do, especially creating as diverse and inclusive a narrative around sustainability as possible.