It's no secret that the fashion industry is the second largest polluter in the world. And with the global population expected to reach 9.5 billion by 2050, the environmental and social costs of apparel production are subject to rise.
Thankfully, leading retailers like H&M recognize the growing need to make affordable, sustainable clothing available to consumers worldwide, and are working to implement a more empathetic approach to fashion.
I first met H&M's Head of Sustainability Anna Gedda at the Copenhagen Fashion Summit in 2016. She spoke of the challenges that the industry faces, and the radical collaboration it will take for systemic change to happen. Anna is the leader of a critical department at one of the world's largest fashion retailers, and is a pioneer in responsible innovation. She's climbing the learning curve, facing the inevitability of error, and paving a path for others to follow in unchartered territory.
I recently reconnected with Anna to delve deeper into H&M's initiatives in sustainability, and discuss how we can all play our part to encourage a better future for fashion—and for the health of our planet.
You're the Head of Sustainability at H&M. In terms of fashion, what do you mean by "sustainability?"
At H&M, we know sustainability is a prerequisite for future growth.
We should act in a way that makes it possible not just for present but also future generations to enjoy fashion.
This involves using resources in a sustainable way by taking a circular approach, addressing the climate impacts of the fashion industry through the use of renewable energy and supporting good jobs both for those making our products. With our size and scale, we see it as our responsibility to make sustainable fashion affordable and available to many people regardless of their income or where they live.
H&M has developed the Seven Commitments. Is there one Commitment that particularly guides you?
Our sustainability work influences our whole business, every day and at all departments. All sustainability areas are connected to each other and equally important. For example, in order to make fashion last for a long time we need to take sustainability into consideration at the drawing board. Also, by making the right choices of materials at the design stage, we can significantly reduce environmental impacts such as raw material, water, or chemical use.
For us, it is not a question of "if" we'll with these questions; on the contrary, we know it's absolutely necessary to do it. We have to change how fashion is made and enjoyed to be able to meet the needs of the nine billion people we will be in 2050. No business can operate the same way as the last 50 years. And our size, global presence, and ambition allow us to really contribute to and lead the change needed.
How difficult has it been to ensure workers are paid fair wages in developing countries?
We are definitely dealing with complex issues that cannot be fixed overnight. We want to contribute to a well-functioning dialogue between the parties on the labour market. This is necessary for lasting improvements for the garment workers in all areas of working conditions, in particular fair living wages. However, since there is no thorough experience of what a well-functioning labor market dialogue is in many of the countries where our manufacturing takes place, the work is indeed complex and challenging. Since we are dealing with industry-wide challenges, we really believe that collaboration is necessary to reach lasting improvements.
Our work within the Fair Living Wage strategy is progressing according to plan. We are now taking the work to scale and see positive progress within several initiatives.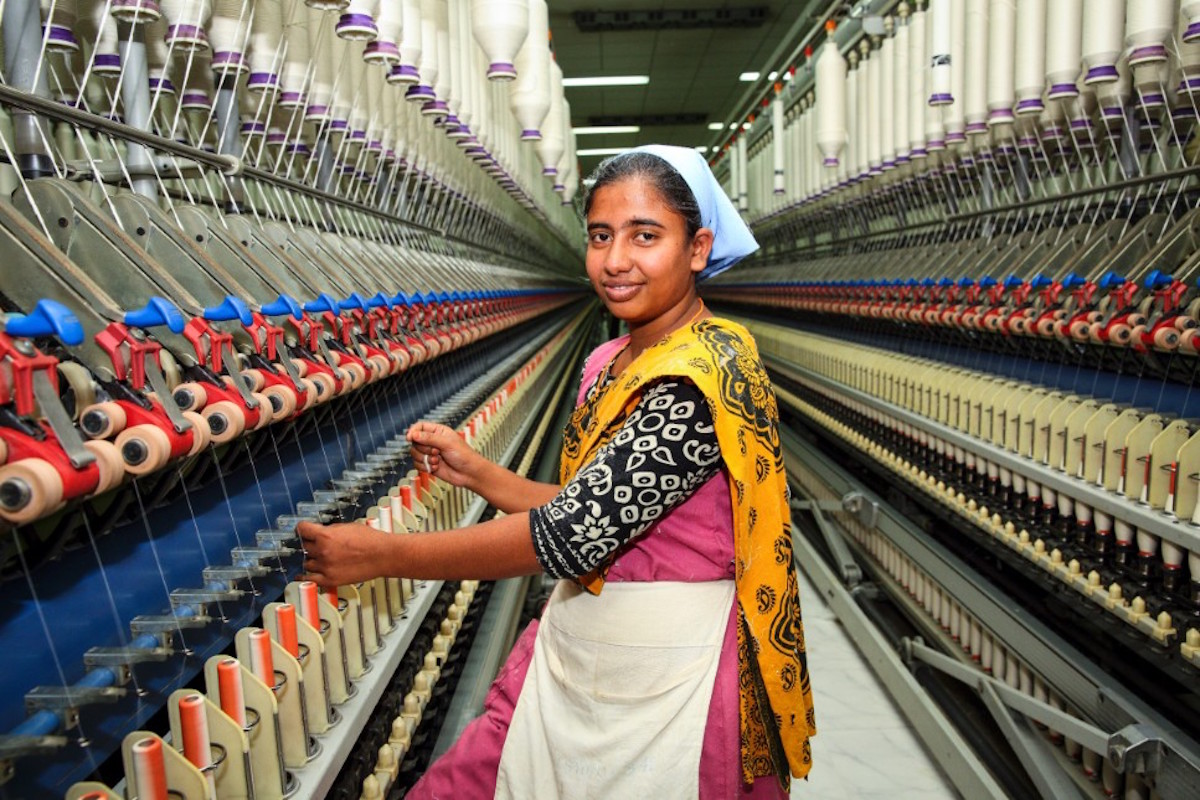 H&M has a program wherein customers can "hand in unwanted garments" in an effort to reduce what ends up in landfills. What happens to these unwanted garments? And what sort of success has the program had thus far?
Today, loads of clothes are just thrown in the bin adding to the amount of waste ending up in landfills. According to the Environmental Protection Agency (EPA), 5% of U.S. landfills consist of textiles. 95% of these could be reused or recycled. Since the launch of the garment collecting initiative we have collected over 30,000 tonnes of textiles globally, which is equivalent to nearly 150 million T-shirts.
The initiative is part of our ambition that clothes should have a longer life – either in its original form as secondhand, or with a completely new use.
Not everyone realizes how detrimental cotton is to the environment. Can you talk about this as well as your commitment to using organic cotton?
Yes, it's correct: conventional cotton comes with a number of concerns. For example, cotton needs lots of water to grow. In addition, many farmers rely on chemicals and pesticides to improve their harvest. This is why our goal is that all cotton in our products will come from sustainable sources by 2020 at the latest – this means either organic, recycled or cotton from the Better Cotton Initiative. We are one of the leading users of organic cotton in the world and our aim is to steadily increase the use of organic cotton.
Outside of purchasing products from the H&M Conscious Collection, what is some advice you would give shoppers looking to curate a more eco-friendly/sustainable wardrobe?"
Buy things that you really love and want to keep and wear for a long time. And be more conscious in the way you care for your garments. I would also advise customers to make demands on brands when it comes to sustainability. Ask them questions; are they for example transparent with where the clothes are produced? It's really important that we make it easier for customers to make well-informed choices.
This is why we work so hard towards increased transparency in our industry. One of our goals is to develop a consumer labelling system allowing the customers to compare products sustainability performance, even from different brands. This work is done in collaboration within the Sustainable Apparel Coalition, SAC. It will make it possible for customers to influence companies to a much greater extent than today. And the more informed the customers become, the more pressure will be put on companies to act sustainably.
Sustainability is not only conscious materials. It is also about for example how water and energy is used when producing clothes, it's about working conditions at the suppliers manufacturing our products, it's about closing the loop on textiles and making products last for a long time.
The work we do within these areas embrace all the clothes we offer.
As one of the world's largest apparel retailers, your efforts in sustainability can be seen as an example for emerging as well as existing brands looking to green their products and processes. What advice would you give to smaller retailers or brands looking to integrate a mission of sustainability into their business plan and practices?
All companies, no matter size, will gain from integrating sustainability into their business. It is necessary for any business that wants to be successful in the future. In addition, we believe collaboration between brands – big or small – is crucial when pushing for a positive development within the industry.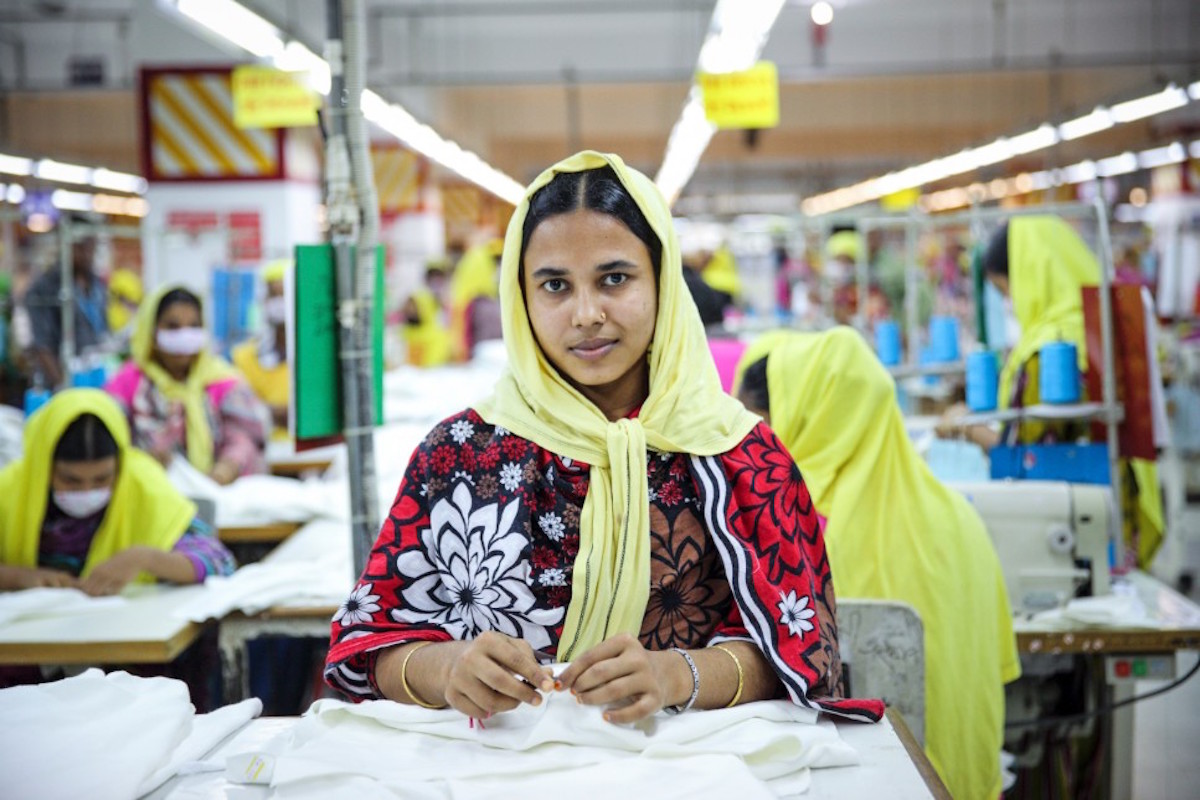 What would you say to the people who don't believe fast fashion and honoring the planet's limitations can go hand-in-hand?
Sustainability doesn't mean it's bad to buy something in a store. When you do that you contribute to jobs and social development – but what you also contribute to is a negative impact on the environment, and that's what we need to break. It is important that customers value and take care of the clothes they buy, and that companies take responsibility for the products they offer – not only at production and selling stages, but also when the customer doesn't want the product anymore.
Read the original article on Virgin.com