The inside of Kate McLeod's 'Butter Atelier,' located in Vinegar Hill,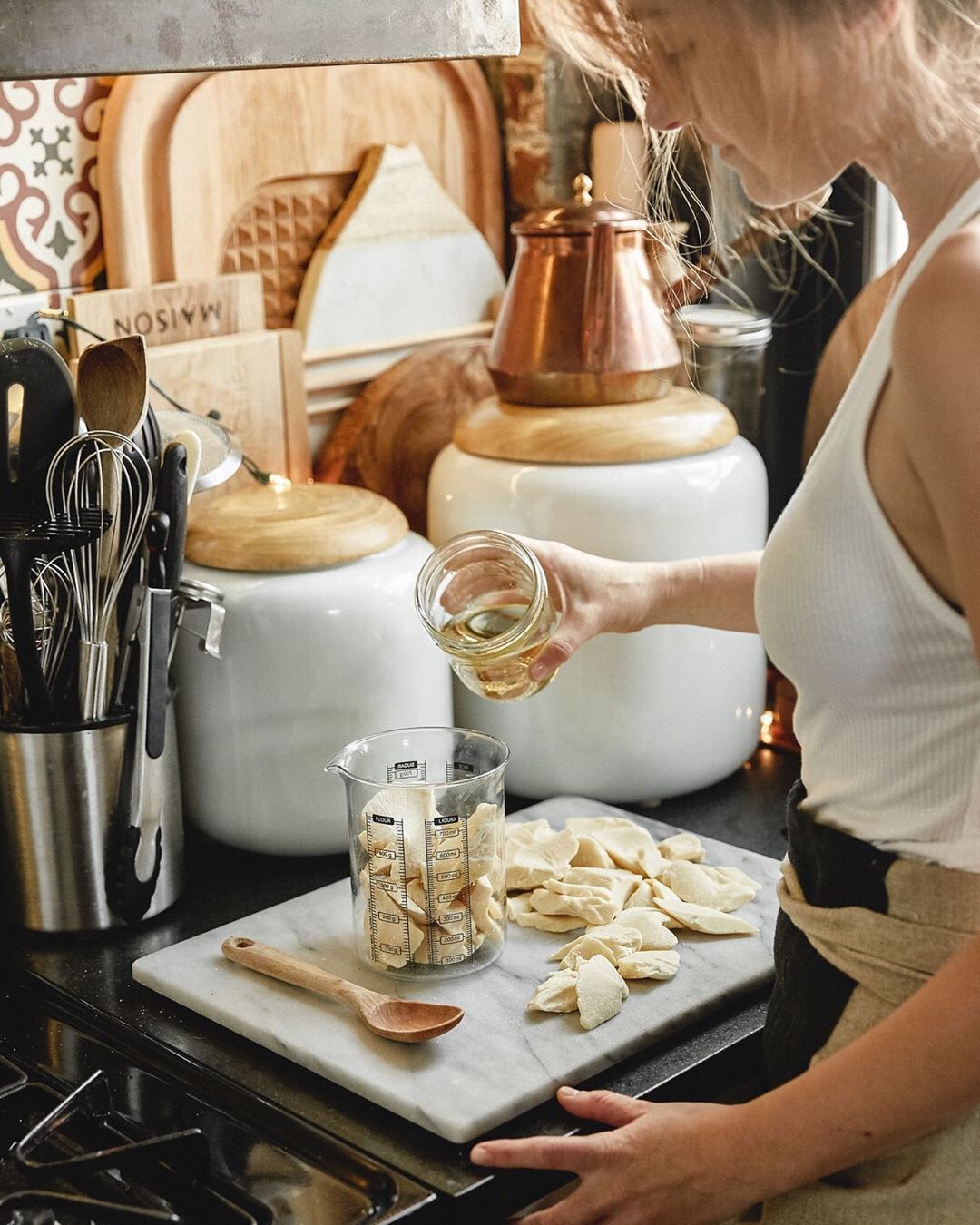 Brooklyn, resembles a kitchen far more than a traditional factory. Ensuring the authenticity of the Made Safe-certified blend, McLeod overseas the hand pouring of every single Body Stone produced there. She spent two years whipping up the vegan Body Stone formula, initially as a personal quest to fulfill her own need for a simple, soothing lotion. Each Stone's list of natural ingredients includes cocoa butter, sweet almond oil, apricot kernel oil, avocado oil and fractionated coconut oil. With the help of a local sculptor, a mold was created to put the mixture into stone shapes meant to perfectly fit in the palm of a hand. And the product itself is not the only plant-based, sustainable element. Your first Stone comes in a re-usable bamboo canister, so whenever you run out you may purchase refills and avoid the additional packaging—a highly appealing alternative to those plastic pump bottles. They're friendly to our skin and to our planet, and come in a variety of concoctions (from Mama Stone to Sleep Stone) for men, women and children.
You've worked in finance, opened a bakery in London, and been part of the yoga world in NYC. How are Body Stones an extension of this?
Every experience brings new skills, new pearls of wisdom, new perspectives and new ideas. When I created the Body Stone, I wasn't intentionally creating a product; I was filling a natural need in my life. Body Stones are truly a culmination of my non-traditional journey. They embody everything I love, everything I have learned and everything I want to share.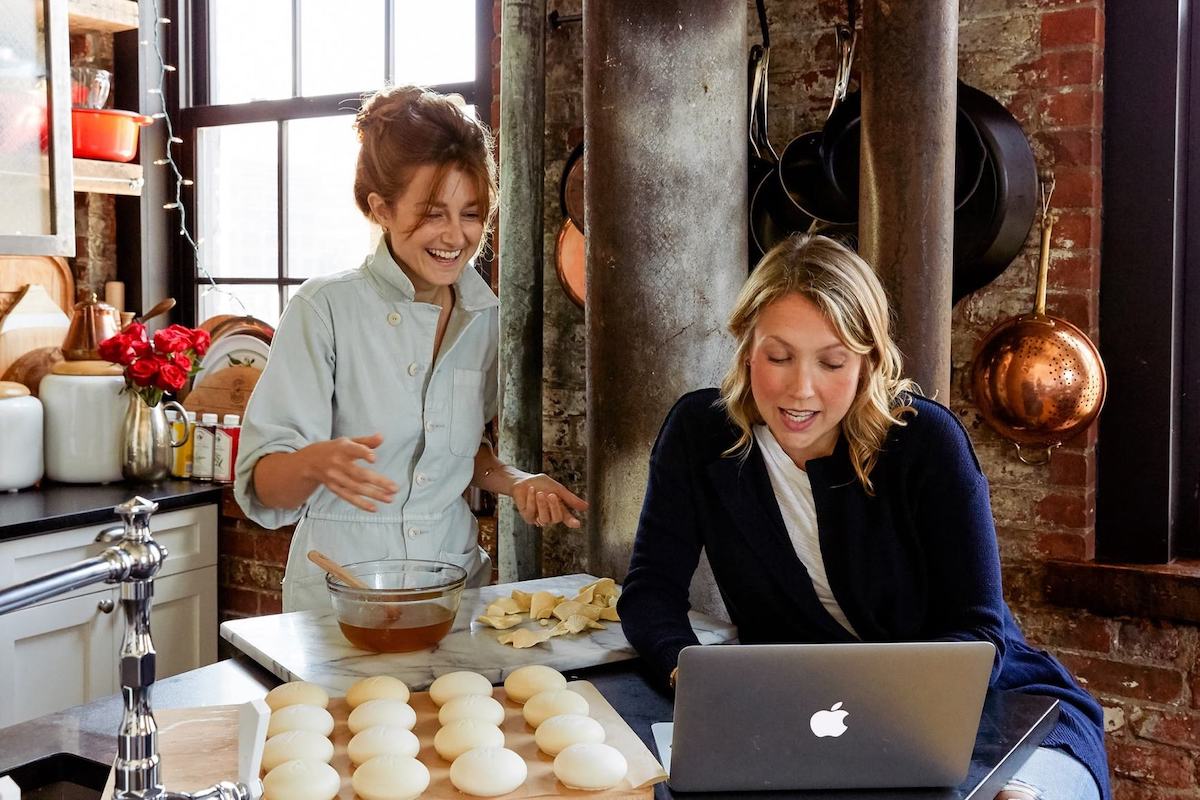 You engage in "intentional manufacturing." What is that and why is it important?
I am a maker. As a former pastry chef, I love working with my hands and understanding how things are made. Just as I am conscious of how I source my family's food, I am conscious of what we are putting on our bodies—what the ingredients are; where they come from; how they absorb into the skin. The Body Stones started in my kitchen and were my personal moisturizer. As I build this business, I am unwilling to compromise on the purity, simplicity and safety of our original recipe. I still oversee the hand pouring of every single Stone in our Brooklyn-based Butter Atelier. We do things differently here and run our production facility more like a kitchen than a chemistry lab. 
Being in touch with one's own body is a prime directive for your company. How is applying your Body Stone different than applying any other sort of moisturizer?
Our application process is very different than a traditional lotion. The Body Stone does not have a dispensing unit—there is no pump, no plastic bottle, no mess. It's just the Stone, your body and your touch. I worked with a local sculptor to develop a solid, sculptural shape that you could comfortably hold in the palm of your hand. As you use your Stone, it will melt slowly, yielding just the amount you need. Over time, it will mold to your hand, to your body and take on a shape that is unique to you. I think this process of taking the time to feel your body beneath your fingertips forces you to take a moment and slow down in a way that is physically and spiritually nourishing. Truthfully, days when I apply the Stone are better days.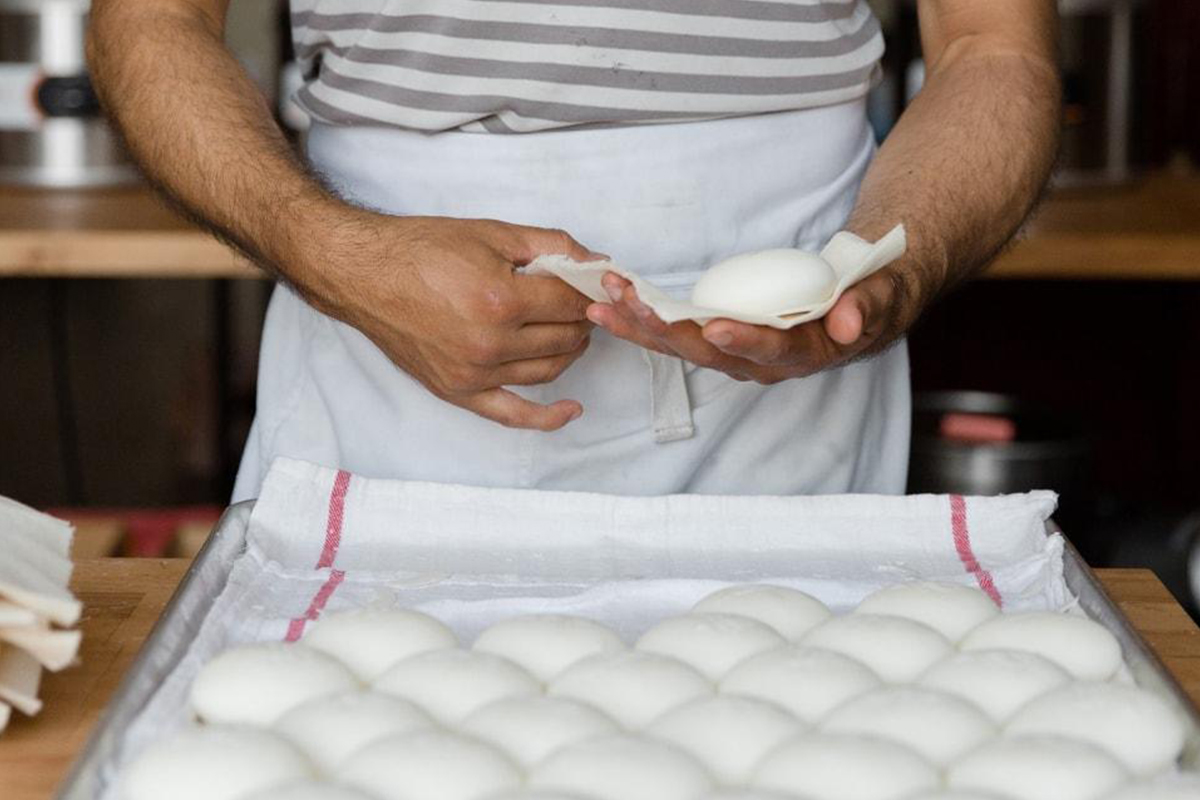 Why are daily body rituals important? And what do yours look like?
I can only speak for myself. For me, rituals are everything. They ground me; they provide solace and comfort; they make home feel like home; and they enable me to bring the feeling of warmth and hearth with me wherever I go. My biggest mantra (and our brand slogan) is "Know Your Self." I view body rituals as the practice of coming to know your self. Taking the time to nourish and care for the physical body has an incredibly spiritual effect. It keeps us growing, evolving and changing. Without this, we get caught and we stagnate. "Know Your Self" is the grounding compass, ensuring that you don't get lost in life's journey.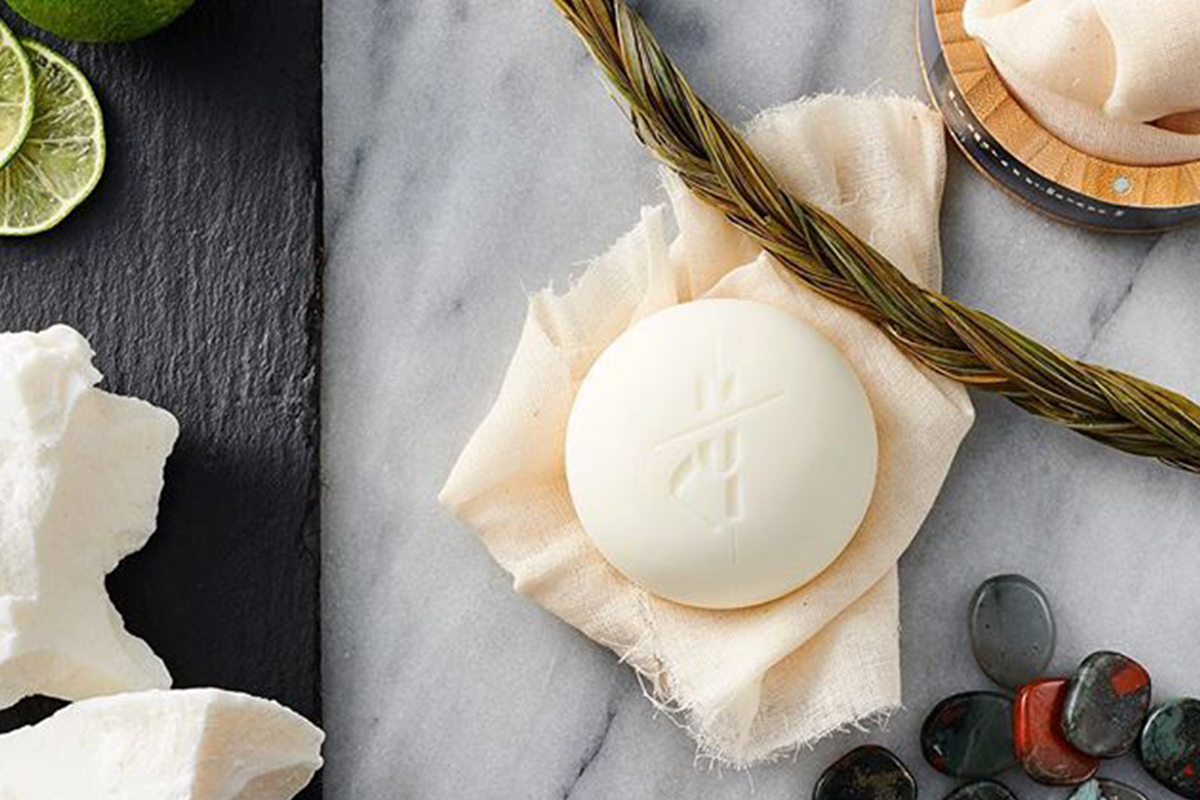 Technically, you could eat your product. Is this a good thing?
Yes! Your skin is your largest organ and it is porous! You don't have to be chewing and swallowing something. Whatever you apply to your skin, you may as well be eating.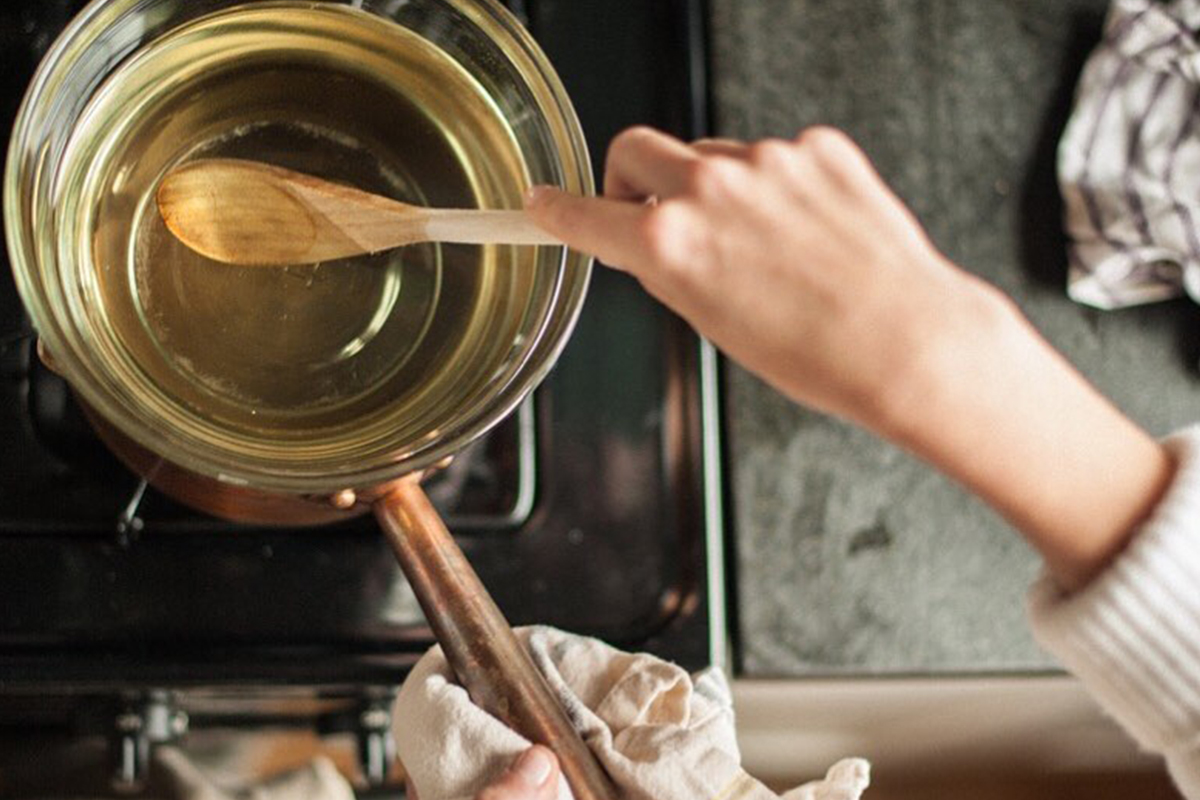 The reviews on your website are fantastic. One woman was able to stop using her cortisol and steroid creams. What were your thoughts after realizing the degree of positive effects your products have on others? Was this level of response expected?
Yes and no. Above all, I am greatly humbled by how well the Stones are received and how quickly word is spreading. Did I expect my kitchen creation to land in so many hands? I did not, and I am beyond honored. But did I expect such positive effects and positive reviews from those who try it? Yes, absolutely and I cannot take credit for this. Mother Nature is the true genius here. Body Stones simply allow the healing properties behind natural ingredients to shine.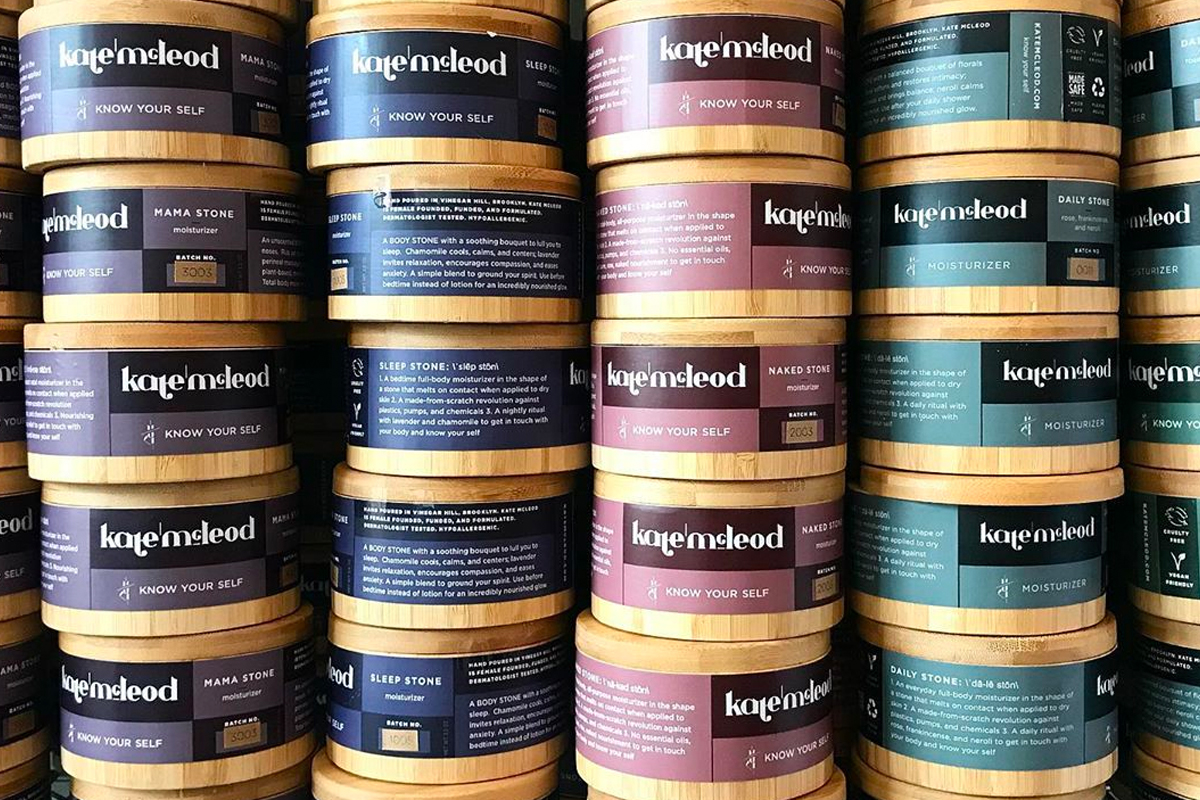 What's next?
I'm continuously experimenting in the Butter Atelier, and there are so many more skin food "recipes" I'm excited to share. I'm also excited to continue to get out in front of our amazing customers. I love bringing the Butter Atelier on the road, teaching about natural skincare and sharing my journey with our amazing community.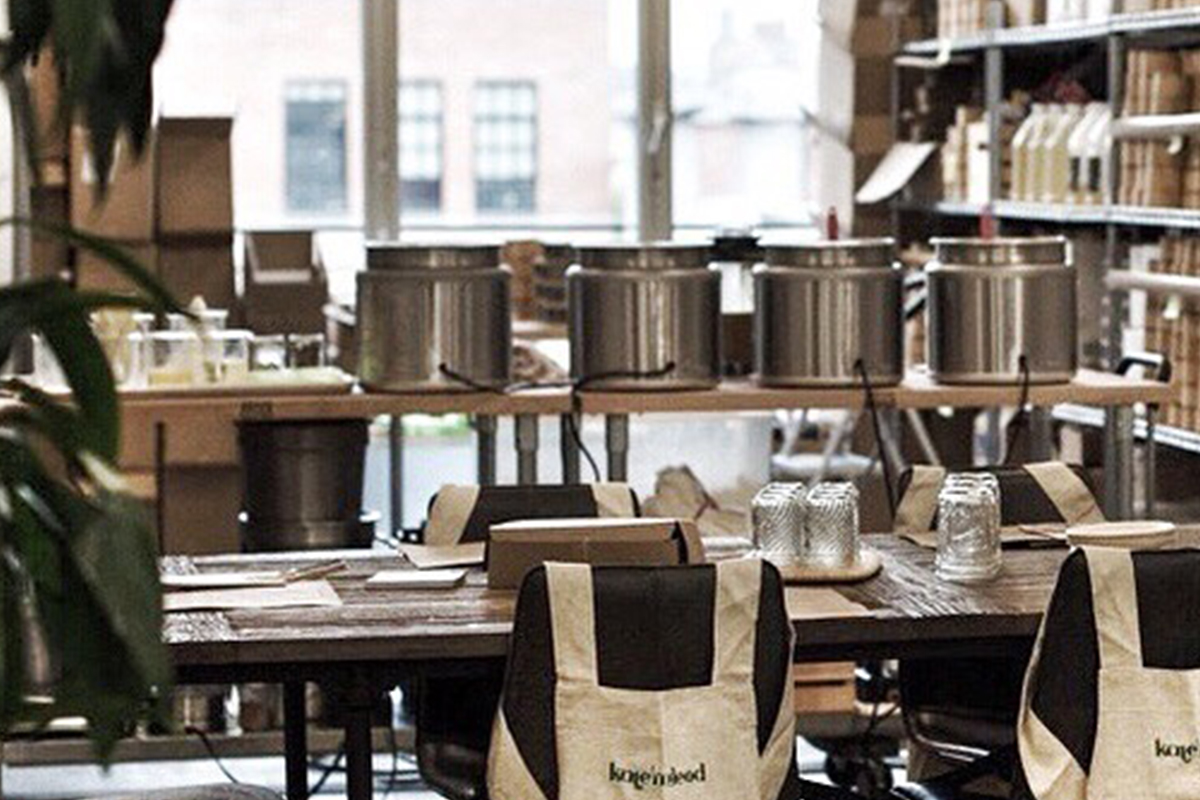 What advice do you have for both entrepreneurs and consumers hoping to make a difference in our world?
Two things: (1) Always "root in reality" and distinguish the difference between the story you are telling yourself vs. what is actually happening. (2) Don't stop, keep going, move with the flow, enjoy the ride—and it will be an incredible ride, with very low lows and very high highs. But if you keep going, you'll get somewhere.