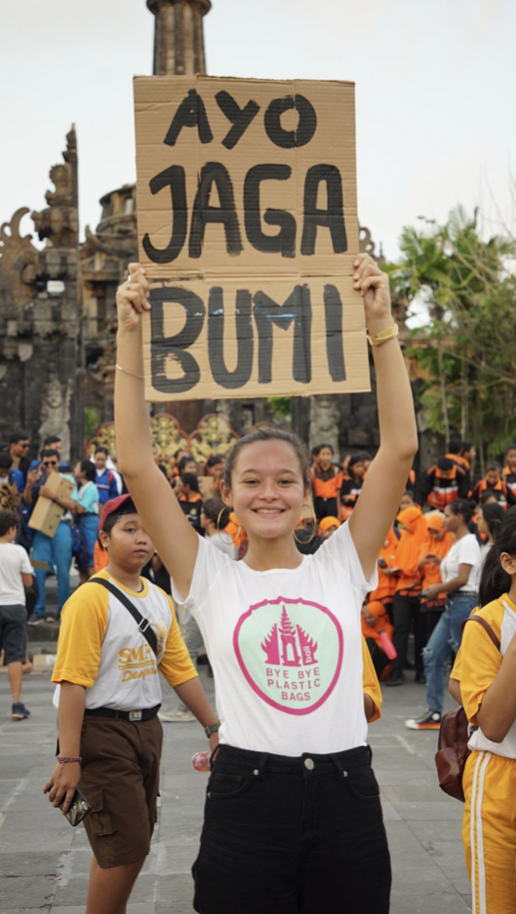 Melati Wijsen has been leading the youth climate movement since 12 years old when she and her younger sister, Isabel, founded Bye Bye Plastic Bags, an educational platform and initiative to move the world away from plastic bag use, starting with their hometown in Bali, Indonesia. Since then, Melati has founded One Island One Voice, hosting beach clean-ups all over the island; Mountain Mamas, which encourages female entrepreneurship and empowers women to produce reusable bags from donated or recycled material; and her latest project, YOUTHTOPIA, which offers peer-to-peer programs for young changemakers. Melati is also currently on a panel of judges for the Tom Ford Plastic Innovation Prize, a two-year competition for innovators working on replacements for thin-film plastic (the submission window closes on October 24).
You started Bye Bye Plastic Bags when you were 12 years old. What first drew you to this work?
Yes, it feels like a lifetime ago! Growing up here on the island of Bali, we were constantly surrounded by nature. It was all so beautiful; we have beaches, rice fields, mountains and lakes, but we also have a growing problem of plastic pollution.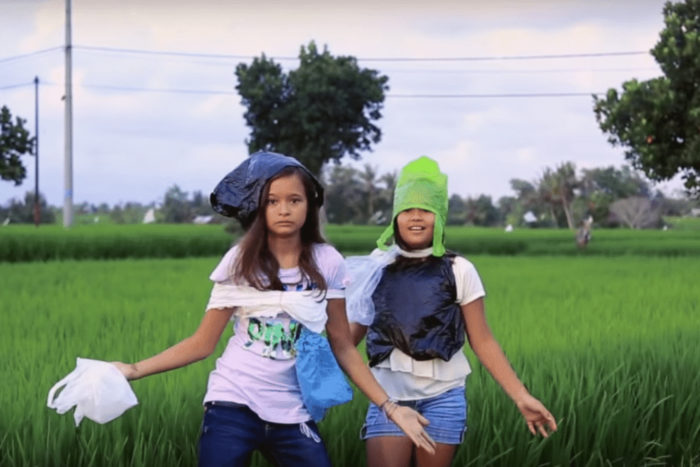 What made you zone in specifically on plastic bags rather than going with "Bye Bye Plastic?"
We felt that we needed to have a tangible goal. Of course, a world with zero single-use plastic would be the ideal dream, BUT we knew that we had to have a clear vision and one we could urge others to follow starting right now. Plastic bags are something that so many of us use without thinking, and yet, are such an easily replaceable item. We chose to create Bye Bye Plastic Bags because we felt like it was the best way to get the change we wanted to see happen.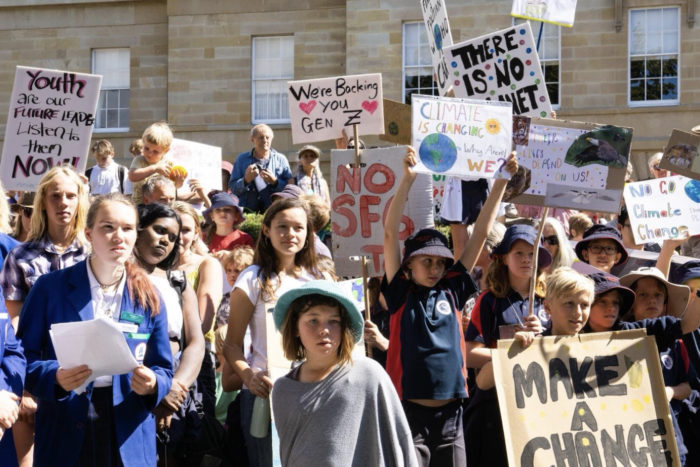 In your clean up campaigns with One Island One Voice, you encourage people to post a selfie with the trash they've collected and the companies the trash came from. Why is it important to include the names of companies?
Brand Auditing is key to influence companies, government and the public to understand what ends up where. With this data we are able to create conversations that are backed up by real facts. It is a powerful way to engage and convince companies to start taking the end life of their products more seriously.
Which plastic items (and brands) have you come across the most during these clean ups?
Coca Cola and Aqua Danone are the biggest brands we find at our clean ups. The items we find the most of are straws and cigarette butts.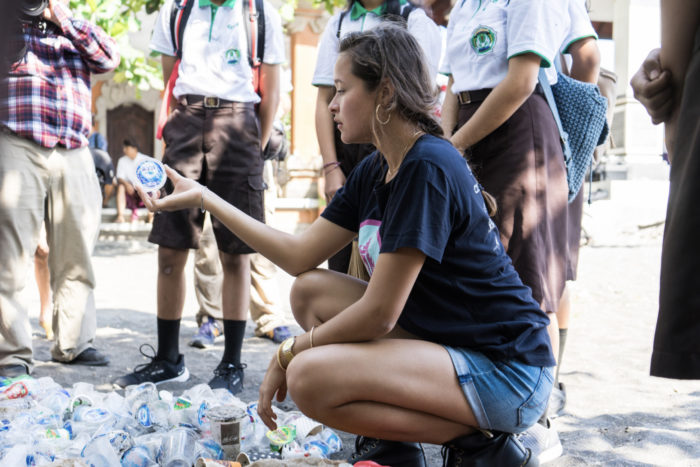 Is tourism the main culprit of plastic waste in Bali?
I don't believe in narratives that are as black and white or ones that place blame on one group of people. I think it is a problem that we are all part of and it is one that requires collective solutions. Bali as an island has a very sustainable past, but like many places, society prefers convenience over longterm sustainability. People visiting the island and living on the island have a responsibility to take care of the surrounding environments. In order to see this happen, I feel the system and government regulations need to be more serious about implementing incentives, guidelines and new policies that favor this longterm sustainability. The tourism industry could be a leading industry to create these for all visitors who visit Bali.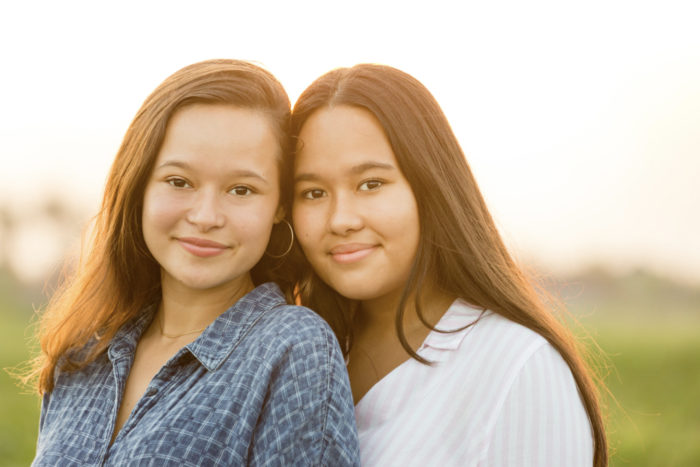 How is YOUTHTOPIA different from any other program you've worked on?
YOUTHTOPIA is a platform for young changemakers to learn from each other. This is different from Bye Bye Plastic Bags, One Island One Voice, and Mountain Mamas because at YOUTHTOPIA we focus on all of the 17 SDGs and accelerating core changemaker skills. We are a peer-to-peer learning platform, currently with a live website that hosts all of our programs—masterclasses, workshops, guidebooks, mentorships and more.
How is your Scholar Portal helping provide equal education access to youth? Where are the scholars from who receive sponsorship?
Our scholar portal unlocks opportunities for any young person anywhere to embark on the full learning experience at YOUTHTOPIA. It connects these youth with any individual, company or grant that will sponsor that access. Our scholars are from all over the world, many in Uganda, Kenya, Indonesia and India. We have already secured 150 scholarships this year.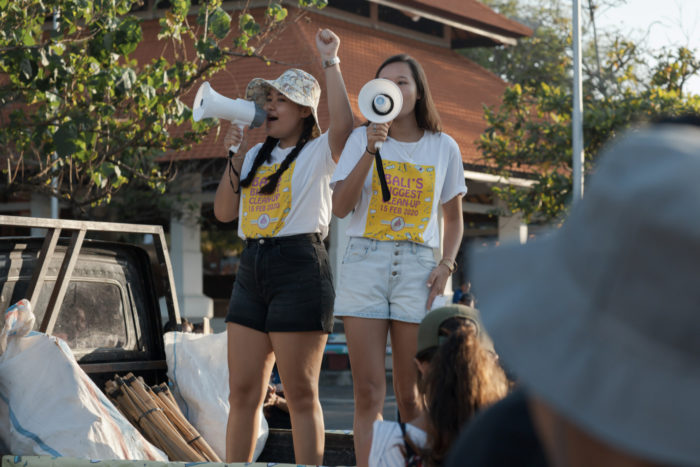 What is Mountain Mamas?
Mountain Mamas is a social initiative to empower women to produce alternative bags.
What excites you most about being on the panel of judges for the Tom Ford Plastic Innovation Prize?
After nearly 10 years on the frontlines, starting when I was 12 years old, I have learned many things, but the most important lesson is that we cannot do it alone. The fact that we see a brand like Tom Ford, Lonely Whale, and many others coming together to find real solutions is empowering. I am most excited to represent the youth perspective and give voice to the urgency as we begin this journey forward. Also, to be reviewing some of the world's leading innovative ideas!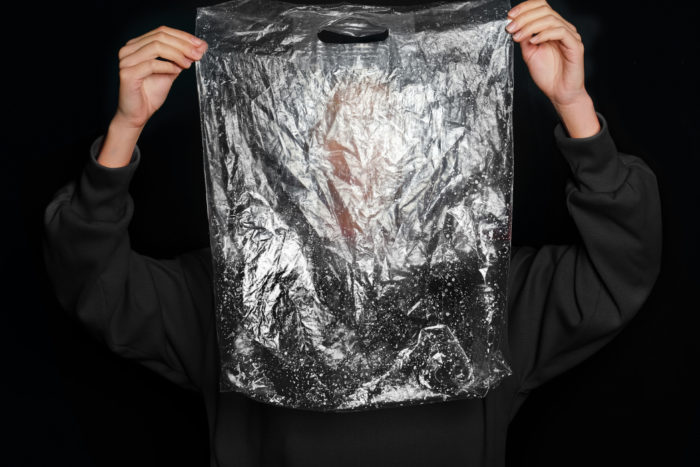 How do you remain hopeful and focused on the future?
At YOUTHTOPIA I get to work with young changemakers globally every single day. I see that solutions are already here. I see that young people are not waiting for elections or for degrees to start leading by example and implementing change. This feeling and being able to work with young people through our Circle of Youth is what makes me hopeful every day.