When Pleni Naturals founder Allyson Owens,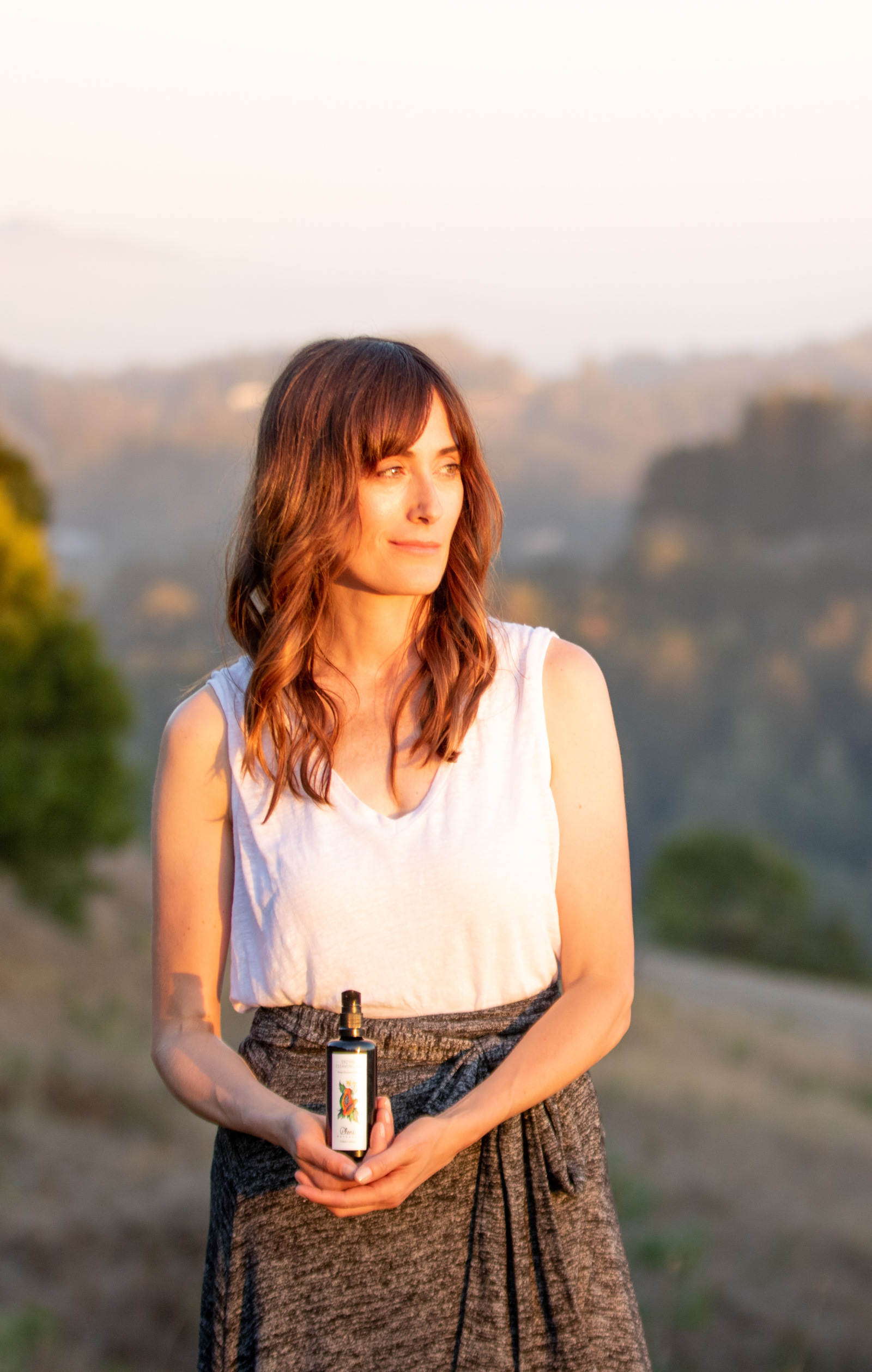 a former aesthetician, had her first child, she began researching toxin-free baby care products, and found that they all had similar ingredient combinations of lavender, calendula and chamomile. She wanted to bring something different to the table. Utilizing 18 years experience in skin care and a passion for nutrition, Owens created Pleni Naturals, a Made Safe-certified beauty brand for adults and kids that focuses on fruit and vegetables for its main ingredients. The products are not only gentle on sensitive skin, but they're bursting with nourishment from broccoli, papaya, cucumbers, raspberries and more. Pleni Naturals feeds our largest organ while promoting nutritional education as it donates 1% of profits to Life Lab, an award-winning, garden-based education program founded in 1979.
What inspired Pleni Naturals? How did it all begin?
The idea for Pleni Naturals came to me when I was a skin care product development consultant. The year was 2010, I had a small baby girl at home and when I was researching baby care products for her I realized all of the available products in the clean skin care space contained some sort of combination of lavender, calendula and chamomile ingredients. Don't get me wrong; I absolutely love these ingredients, but every baby care brand was using them! I decided it was time for someone to do something different, so I pulled my knowledge and experience from product development and aesthetician work, and decided that my brand would focus on highly-functional, premium fruit and vegetable ingredients, like what we used when formulating in the prestige space. Plus, it's FOOD—something we can all connect with. Everyone wants healthy food for their bodies and we are making sure that it's available for the skin, which we believe should be fed the same nutrition that gets consumed for our inner organs.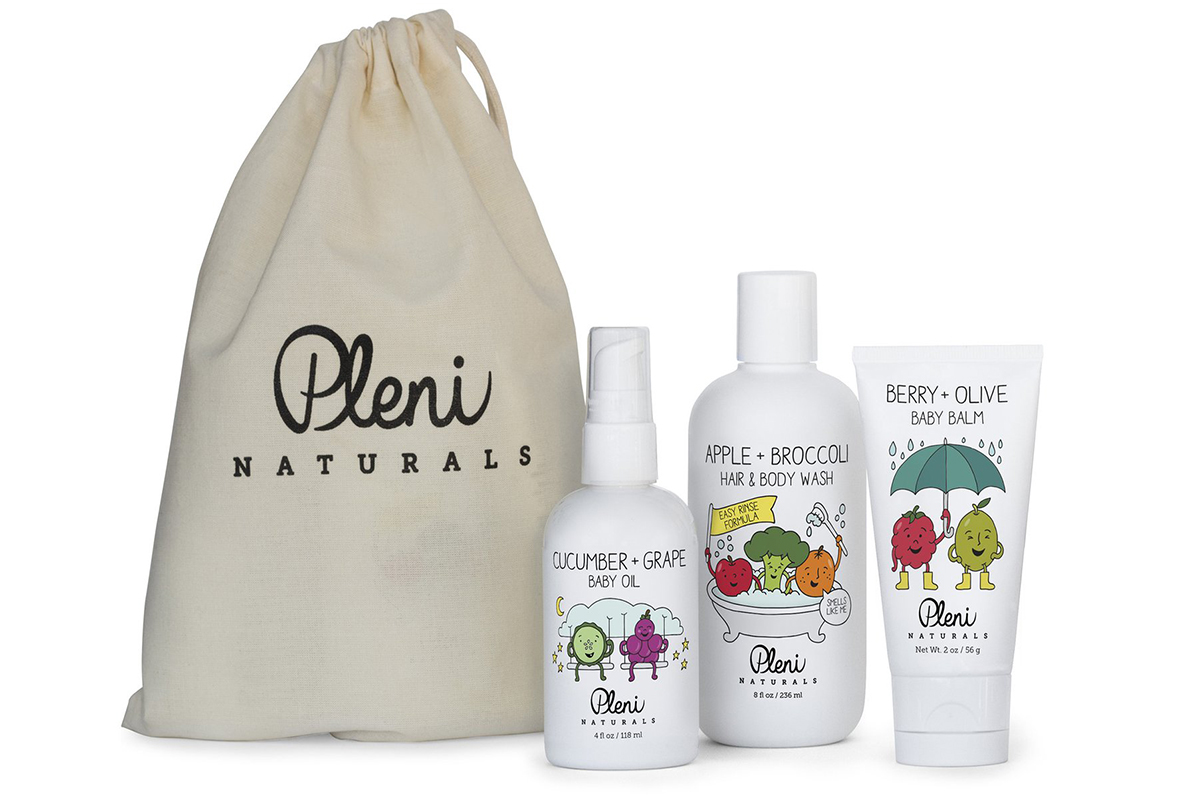 How much fruit and vegetables are actually in your products?
As much as possible! Fruit and vegetables are powerful skin care ingredients and we've been having fun exploring them. In future formulations, we will consider other superfoods as well, but fruit and vegetables will always be our main focus.
Your packaging is so playful; children must love it! How have they been reacting to it?
The kids really love it! We created labels for the children's products with colorful, silly fruit and veggie characters because we knew this is what kids want to see and something they can connect with. I hear from parents that their children are fighting over who gets to hold the oil with the silly grape and cucumber. Another mom told me her son yells, "Mom! Where is my broccoli wash?!" This is what it is all about—connecting us to the healthy foods we eat every day. Exposure to healthy foods outside of the kitchen definitely deepens that connection. This goes for adults too. We lead such busy lives, so it's important to have these little pings of reminders to be mindful of what we're eating.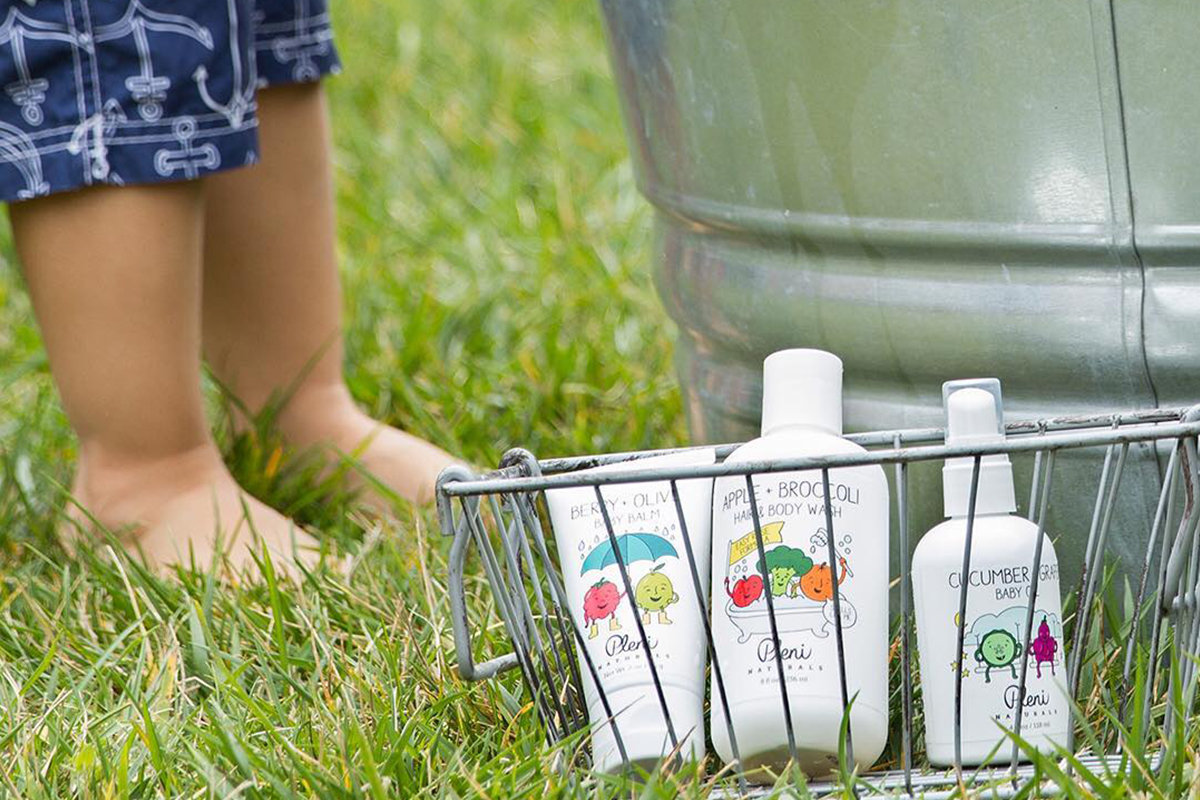 Pleni has partnered with Life Lab. Can you tell us about them and the work you do together?
We decided to partner with Life Lab as we wanted to work with a nonprofit that is in alignment with what we are doing at Pleni Naturals that extends beyond skin care. Our mission is to inspire a deeper connection with healthy foods via our nutritious fruit- and veggie-filled products and inspiring packaging. Life Lab connects children to healthy foods through their garden-based learning programs. It has been around since 1979 and is the first garden education program in the US. Educators across the globe come to Life Lab's education center in Santa Cruz, CA to learn how to implement "edible education" into their school curriculum. We donate 1% of our profits to Life Lab because every school should have access to a thriving classroom garden.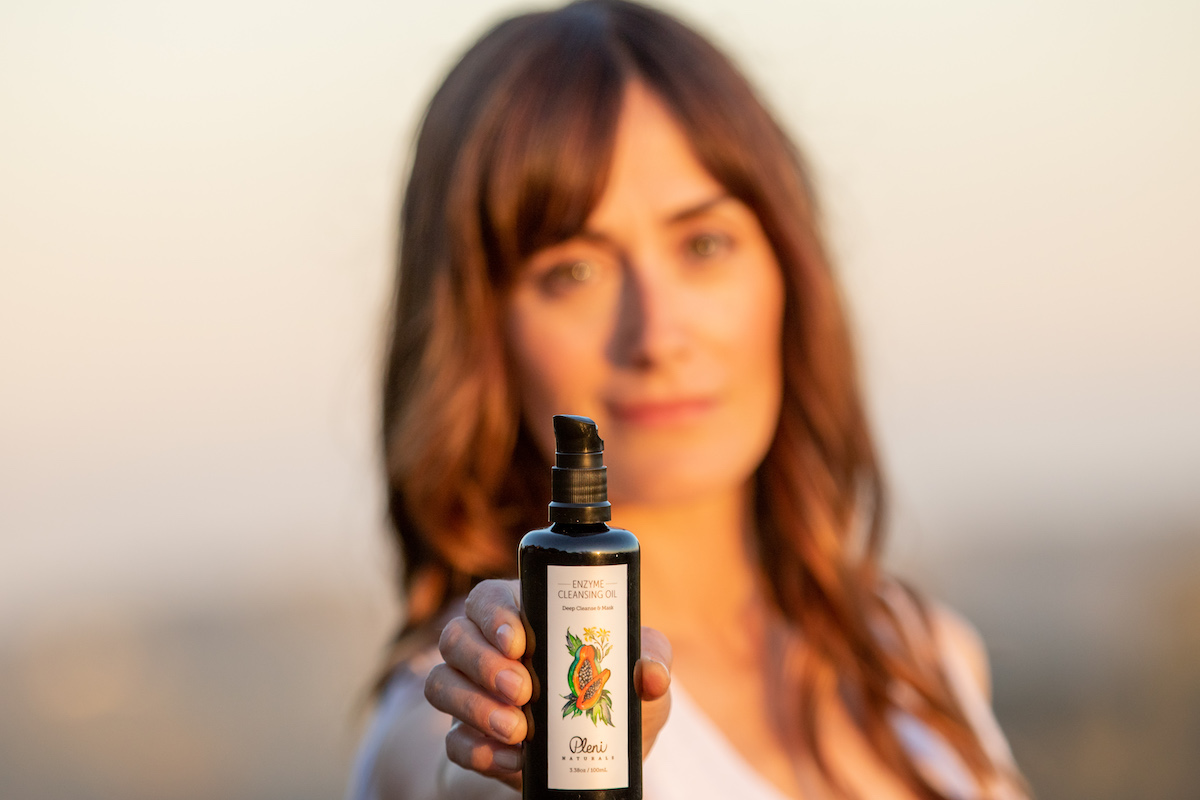 You now have an Enzyme Cleansing Oil for adults. How did that come about?
As a former aesthetician, I always told my clients that a great skin care routine starts with a good, deep cleanse. There is a misconception that what we wash our face with doesn't really matter because you rinse it off, but that is simply not true. Our Enyzme Cleansing Oil is a 2-in-1 product, so if you leave the oil on dry skin for up to 10 minutes it doubles as an exfoliation mask due to the enzymatic papaya in the formula. Your skin will never feel more soft and clean than when using a cleansing oil. It acts like a magnet, lifting up all the dirt and debris on the skin much better than any water-based cleanser can do, and it doesn't strip your skin of its natural, beneficial oils. Also, treatment products won't penetrate through dirt, debris and dead skin cells, so we need to make sure to start our skin care routine with an effective deep cleanse and exfoliator—a clean canvas better absorbs the products in your routine.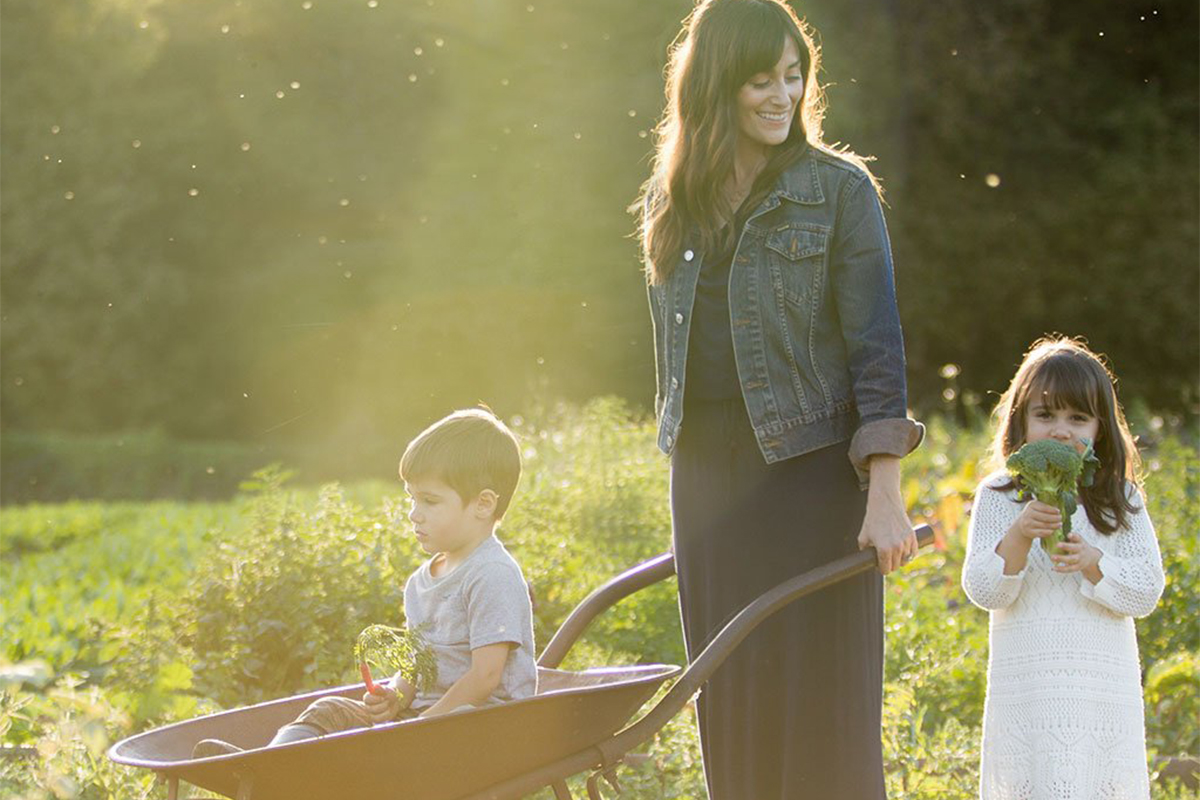 Do you have a garden at your home in Colorado?
We moved here less than 2 years ago, so we don't have a thriving edible garden yet, but our goal is to have raised garden beds installed so we can grow lots of fruit and veggies next summer. We plan to grow carrots, tomatoes, cucumbers, a variety of lettuce, and more. Currently, we have a plum tree in our yard, which we share with the squirrels and heaps of lemon balm that we use to make tea and salves. We also planted a bee and butterfly habitat right after we moved in, and an herb garden, which is so easy to maintain. Before we moved to Colorado, we lived in California for 14 years where we grew blueberries, red raspberries, strawberries and tomatoes in pots on the back deck of our condo!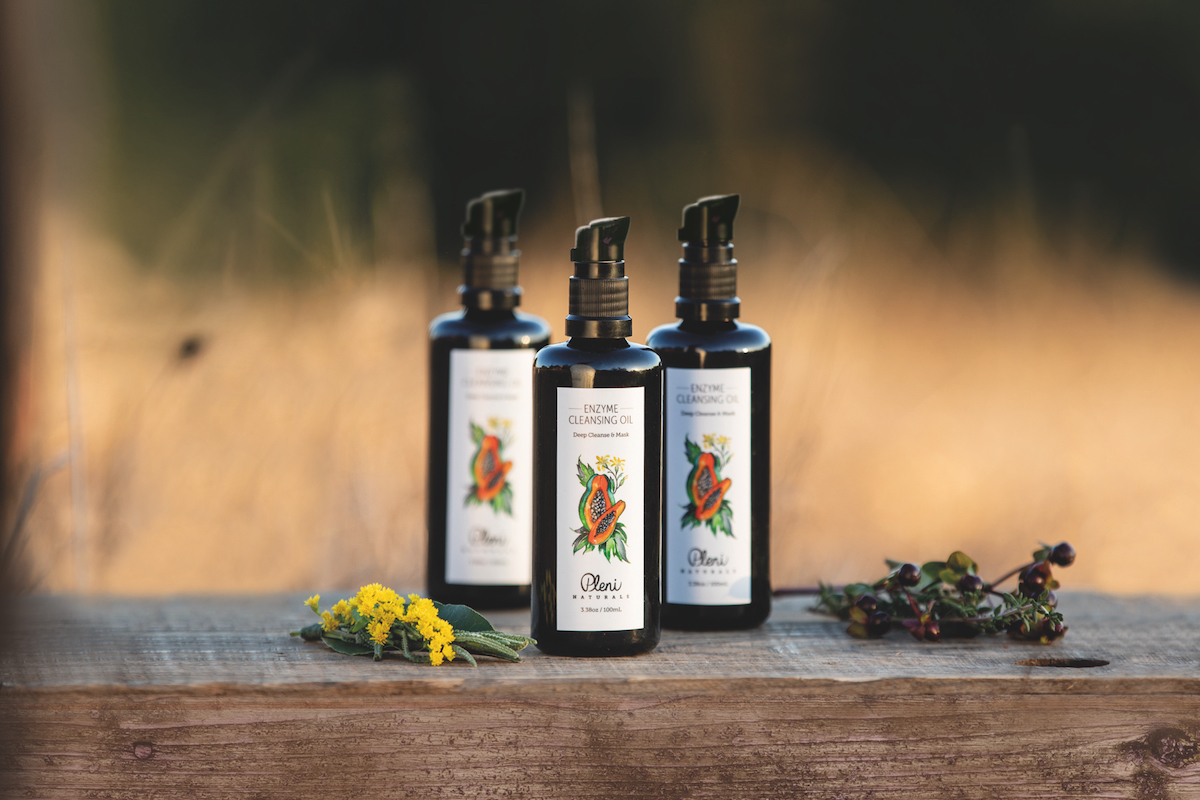 In addition to your cleansing oil, how do you care for your skin?
Sleep is #1. Get plenty of sleep. Drink lots of water. Scrape your tongue every morning. Have a humidifier in your home to keep moisture on your skin, especially during winter. Wear sunscreen every day, but also make sure you spend time outside in the sunlight as our bodies need vitamin D. The aesthetician in me will tell you: don't pick your skin! We all get bumps sometimes, but when you pick at them, you can create scarring and pigmentation, which takes longer to heal than what you started with. If you can't leave a bump alone, visit an aesthetician.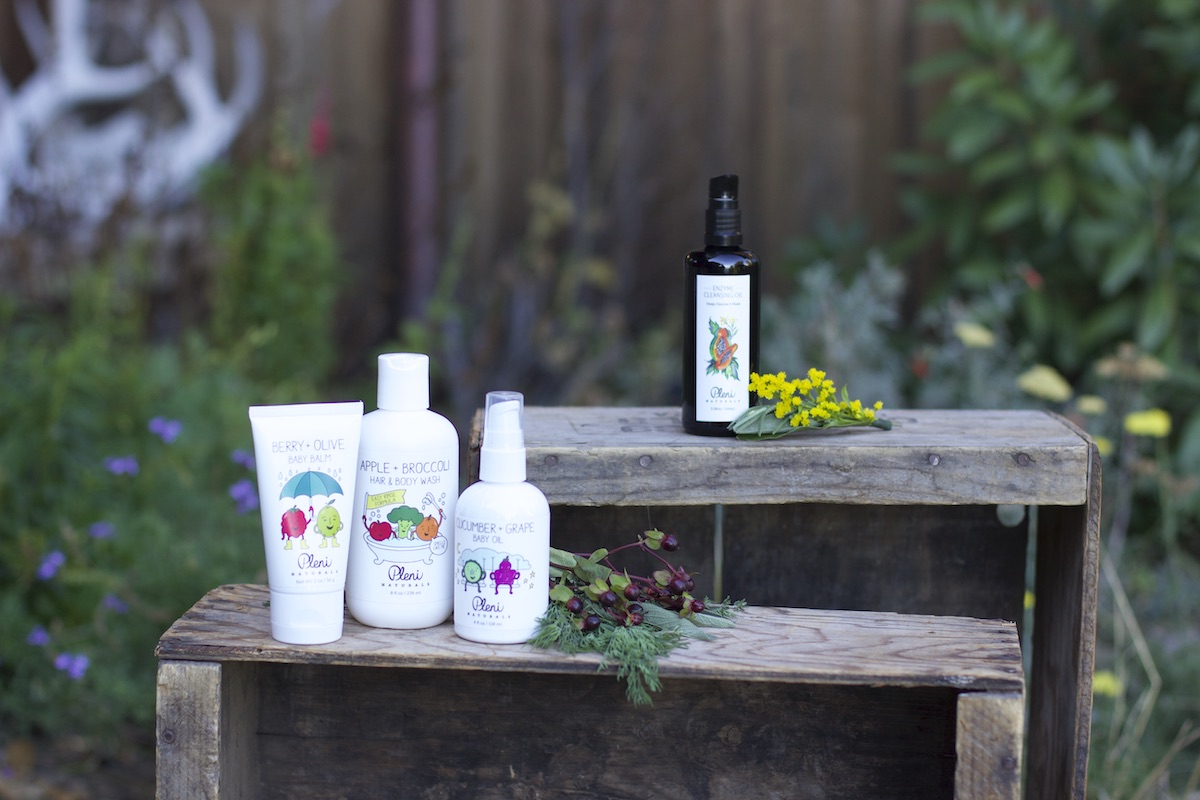 Do you plan to introduce more products? What might the future hold for Pleni?
Yes! We have several products for adults in the pipeline. All of them will be multifunctional so you get more bang for your buck and of course, will have a focus of fruit and veggies. For the adult line, we will address common skin concerns such as sensitivity, acne, pigmentation, anti-aging and more. The most important focus is balance—a balanced skin is a happy, healthy skin that produces less wrinkles, acne, pigmentation and sensitivity.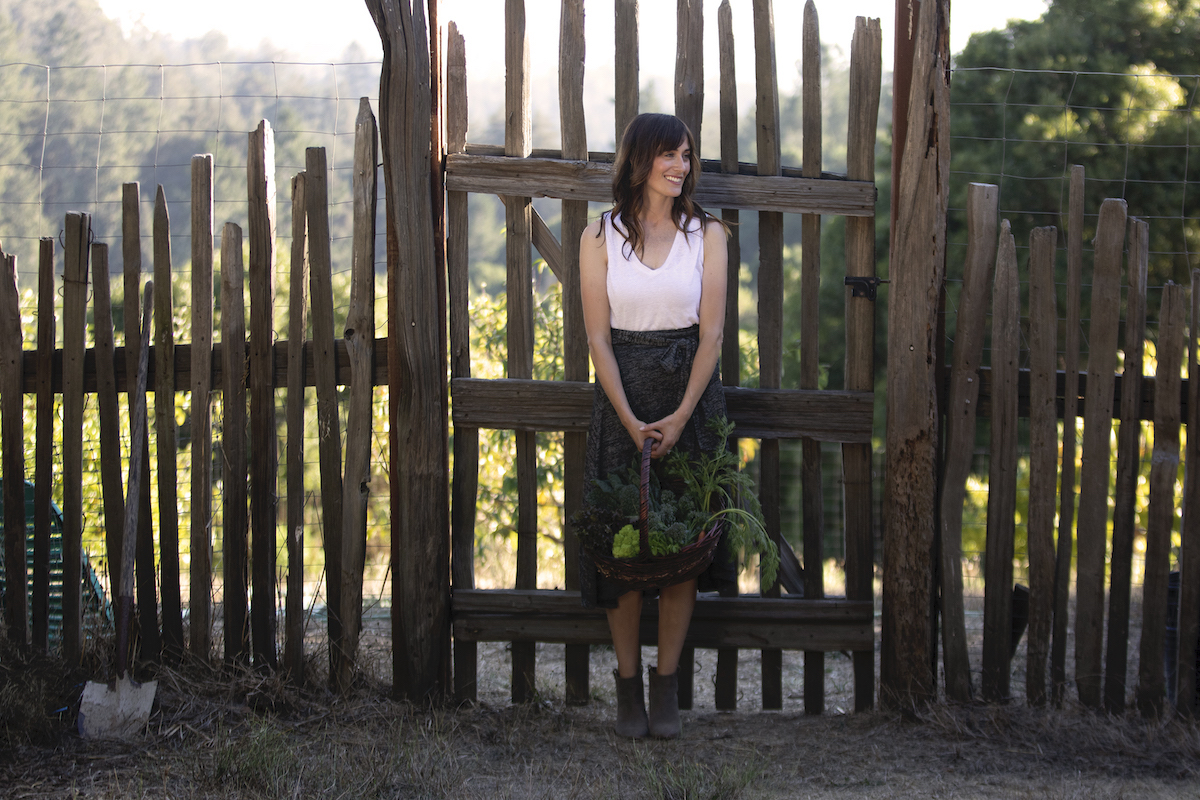 In addition to using safe products, how else can we encourage vibrant health?
I am going to say it again—SLEEP! Stop staying up late looking at screens. We are not meant to be exposed to all of that blue light after dark. Find your breath—I highly recommend meditation to help with this, to clear your mind and lessen anxiety. Take your shoes off at the door—they carry a lot of toxins into the house. Eat lots of fruit and veggies!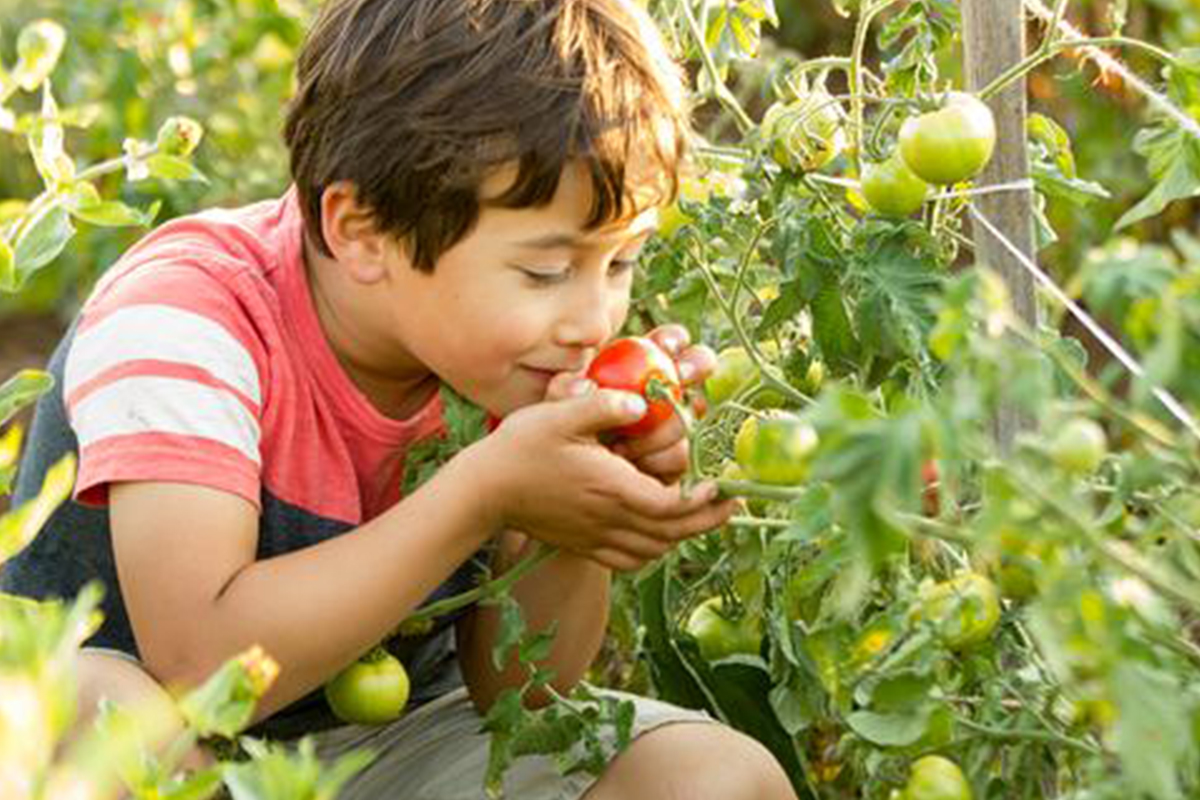 Any advice for others entering the clean beauty world as both consumers and producers?
For the producers: Be a brand that is part of the solution, not the problem. And back up your claims! For consumers: Our purchasing decisions have such an impact on how products are made. Be mindful of supporting brands that are doing better for us and our ecosystems.