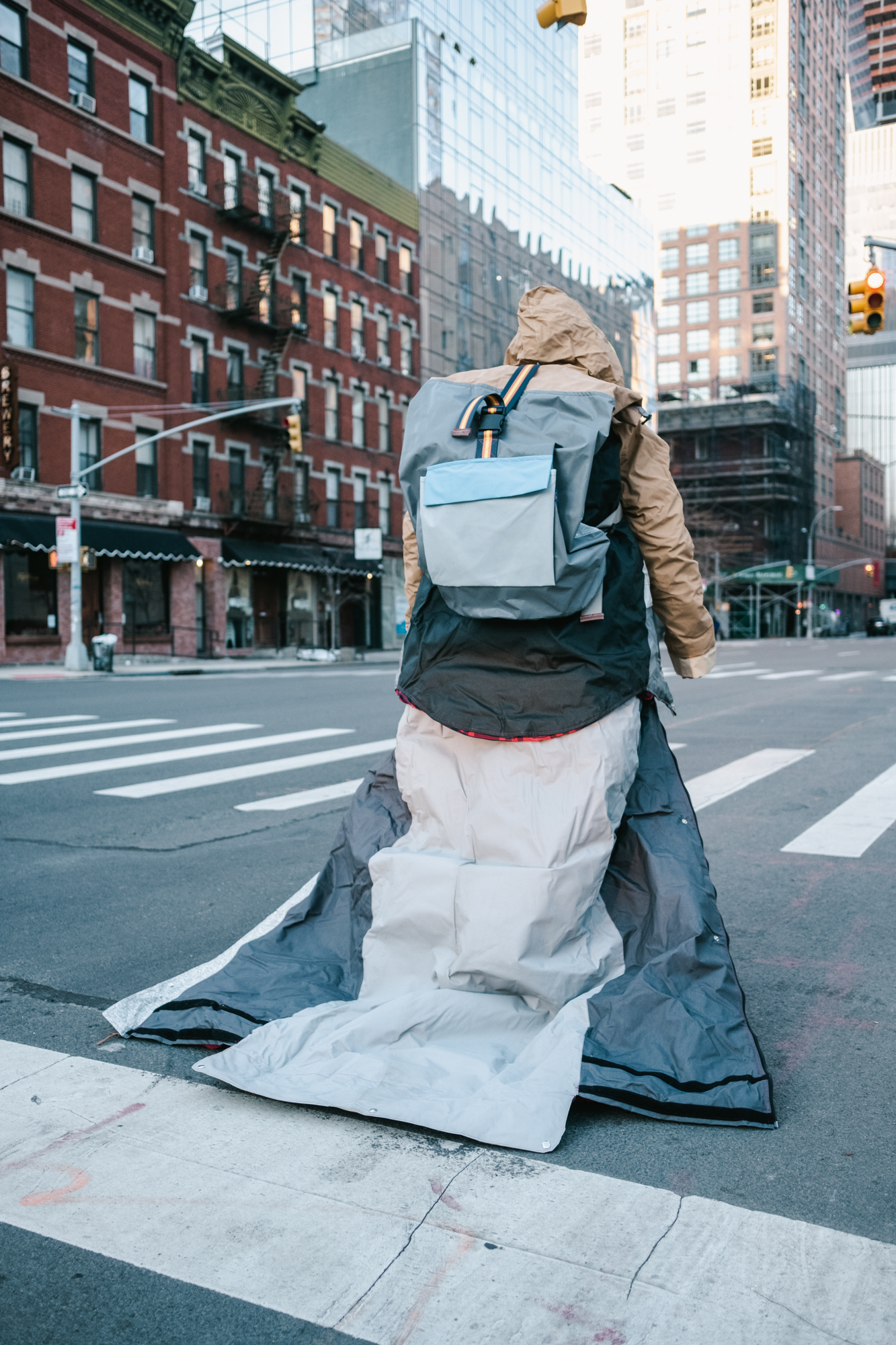 Dutch fashion designer Bas Timmer graduated from school in 2014 and started up his own outdoor clothing line—a line he originally envisioned being high-fashion and high-priced. Everything changed when his friend's father, who was homeless at the time, died from hypothermia. Timmer couldn't justify continuing on with his expensive clothing line while so many people suffered and were unable to afford the basic necessities for survival. He rebranded his line to create Sheltersuit, an organization that has helped protect more than 12,500 people experiencing homelessness across Europe, South Africa and the United States. Their wind and waterproof jacket with optional sleeping bag (made from upcycled materials) provides immediate shelter when there is no other option, and their social factories provide jobs to homeless people and former refugees.
—Charlotte DeFazio
What inspired you to create Sheltersuit?
I decided that something had to be done after losing the father of a friend to hypothermia, due to being forced to sleep outside of a shelter. At the time, I had started my own outdoor, cold weather clothing line after attending the fashion academy. However, it did not feel right to sell fashionable clothing at a high price whilst many people could not even afford warm and protective clothing simply to survive. No one deserves the horrible fate of freezing to death because they cannot afford decent protective clothing.
Everyone deserves warmth, protection and comfort. That is why we design and manufacture multifunctional products that reduce suffering for people experiencing homelessness. In our manufacturing process, we are also able to provide jobs to individuals facing a distance to the workforce. This is not a replacement for finding a home, but a supplement to when you have no other choice.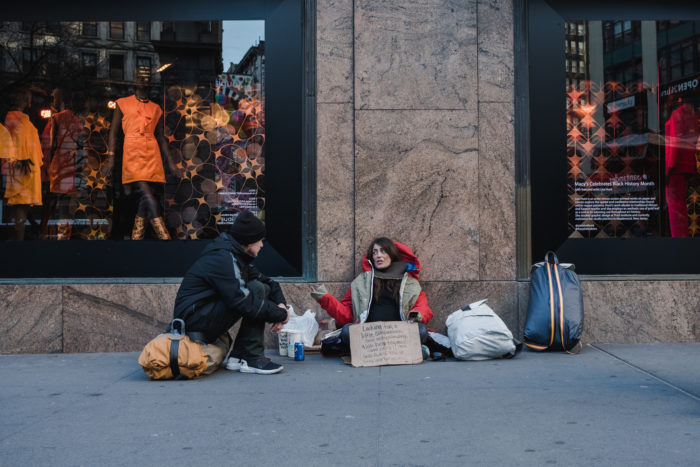 How does the suit work? What are the coldest temperatures it can withstand?
The Sheltersuit is a wind and waterproof jacket with an optional sleeping bag attachment to provide immediate shelter. It consists of a jacket, sleeping bag and a duffel bag. The jacket is made from high-quality, breathable tent-fabric. The inner lining is made from upcycled sleeping bags, making each one unique, and the large hood shields the face from rain and streetlights, and contains an integrated scarf.
Because the current Sheltersuit is created with upcycled sleeping bags, a specific temperature grade is not possible. But we are working towards creating a new design that will have more specific, scientific standards. The Sheltersuit should not be a replacement for indoor shelter, but will provide warmth when there is no other choice.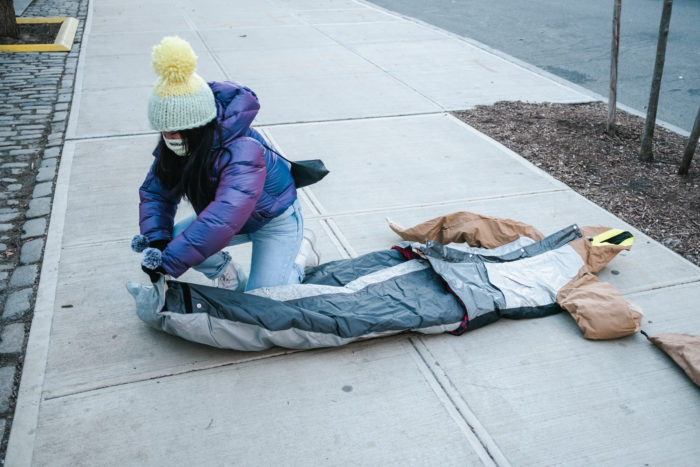 Where are materials sourced from?
We have partnered with TenCate, Under Armour, and Rumpl, to name a few. These partners donate surplus and misprint fabrics to our factory in the Netherlands.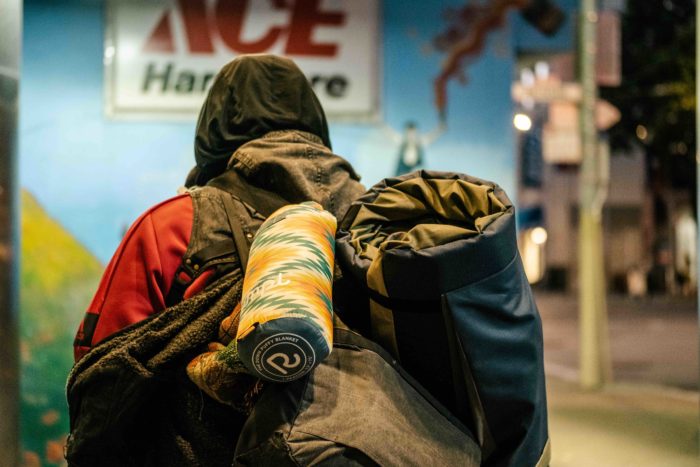 What does your collaboration with Chloé entail?
Based on a survey done with 1,000 people nationwide, 72% believe that brands should play a bigger role to support people experiencing homelessness. 75% say they would be more willing to buy from a brand that donates excess materials to be upcycled into goods for people experiencing homelessness.
We want to shine a light on how the fashion industry can reduce the suffering of people experiencing homelessness while upcycling materials responsibly. Our first step is an exciting collaboration with Chloé, a French fashion house from Paris who is prioritizing sustainability and social impact in an effort to take on a much larger global issue.
We remain rooted in sustainable and social entrepreneurship, and our mission will always stay the same. Our products continue to be crafted in social factories by people distanced from the labor market including refugees and former homeless individuals, under ethically responsible working conditions. By expanding our network and our partnership base, we will be able to provide more people with jobs, personal development and increase production capacity, all while keeping product waste to a minimum.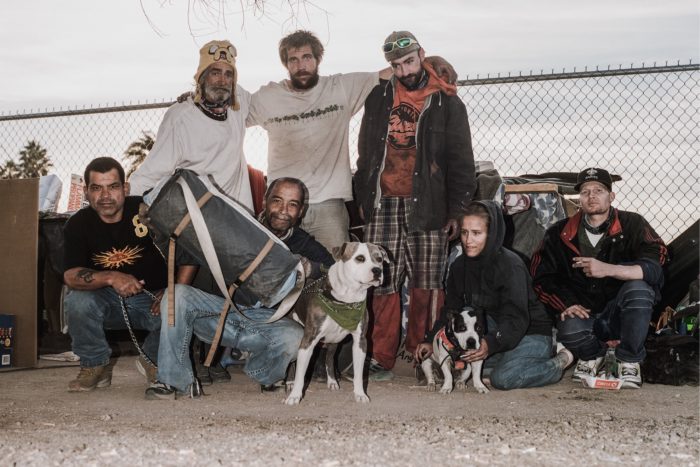 How has Sheltersuit grown since its 2014 inception?
Sheltersuit has evolved a tremendous amount since its inception, but our mission and triple impact will always be the foundation of everything we do no matter how much we grow. To date, we have helped protect over 12,500 people across Europe/UK, South Africa and the U.S., and we have Sheltersuit teams in each territory.
The Netherlands—home to our headquarters and first factory, which focuses on Europe as a territory, and provides jobs for former refugees and helps them assimilate into Dutch culture.
South Africa—our social factory focused on producing our warm weather solution, the ShelterBag, and distributing to the most vulnerable. In this factory, we train and employ homeless women.
United States—Sheltersuit is working with corporate partners to address the issues of homelessness at scale. This is the focus of our work at Shelterlab, a new entity in New York City. There is an urgent and critical need to bridge the current crisis with near-term products and solutions while collaborating on research and enhancements for long-term solutions. Shelterlab is working with advances in connectivity, logistics, textiles, data collection and product development when applied to the crisis of homelessness has the potential to reduce the suffering for millions of people not able to achieve the basic needs for human survival.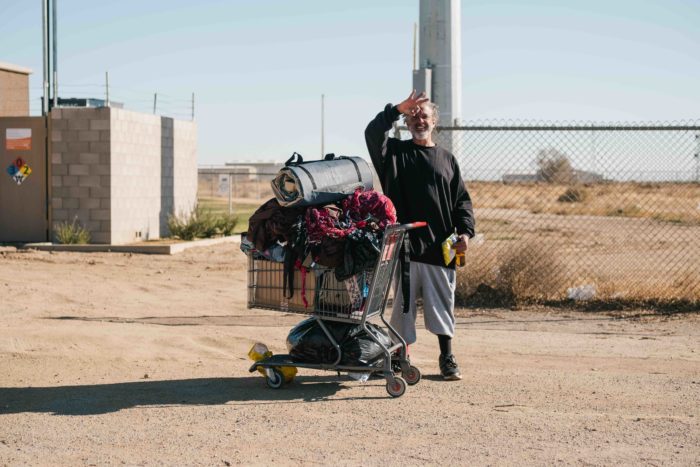 How have you helped create jobs for people experiencing homelessness?
Within both of our social factories, we train and provide jobs to former refugees and people experiencing homelessness. Every product we make is handmade by a team member that may not otherwise find an opportunity to work. We have created a safe space for people to learn a new trade, and also create products that have impact.
As Sheltersuit and Shelterlab grow, we have the opportunity to employ more and more people, not only in our social factories, but also with our corporate partners. After seven years developing people, we have the expertise to train new team members, regardless of their background, in the soft skills and hard skills needed to be successful in the workforce. Helping to create awareness of the crisis of homelessness and breaking down the stereotypes associated with people living on the street is one of the greatest value drivers we can deliver to our corporate partners.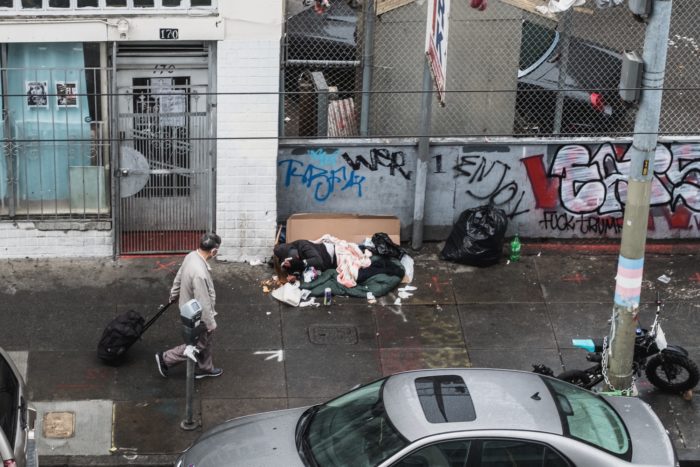 What's one thing about homelessness you wish everyone knew and understood?
Homelessness is an extremely personal journey, which means that each person experiencing homelessness has a different story, perspective and mindset. There is no single product or solution that can be developed that will end the struggle of those individuals who find themselves unable to secure long-term housing as the enormity of the problem will only be solved through collaborations.
Sheltersuit is focused on meeting the very basic needs of protection and comfort, so each person can be empowered to start their journey out of homelessness. We don't want to be paralyzed by the complex issue of homelessness. We want to act and be there for our neighbors when they may need to be helped the most.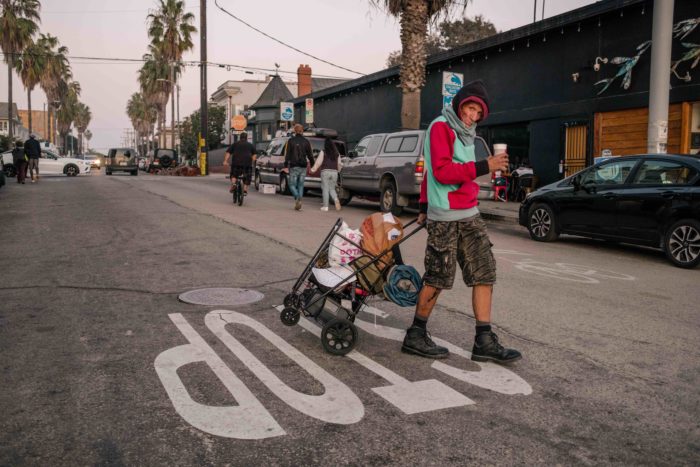 How can readers get involved with and support your mission?
Our work at Sheltersuit is to protect people living on the street, and at Shelterlab it's to identify innovative solutions to serve the basic needs of the unsheltered. Direct philanthropic donations or meaningful corporate collaborations will make a lasting impact on millions of people. Please donate to our global organization or introduce our Shelterlab team to leaders in your organization who want to execute on a corporate partnership to reduce the suffering of people experiencing homelessness. On a simple level, the purchase of Sheltersuits or Shelterbags for agencies working with homelessness in your community will always help us achieve our three-part mission.