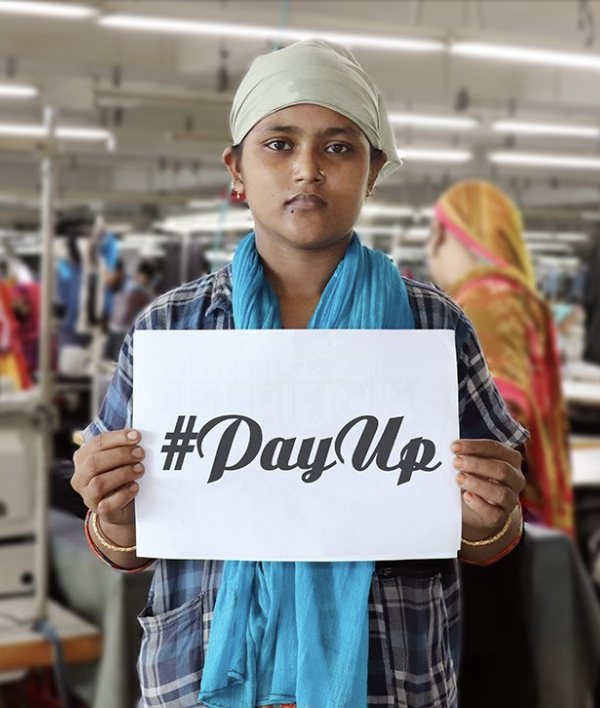 Prior to founding her nonprofit Remake, Ayesha Barenblat led brand engagement at Better Work, a World Bank and United Nations partnership, to ensure safe and decent working conditions in garment factories around the world. Before that, she was providing strategic advice to brands on the design and integration of sustainability into their businesses. Now, with Remake, Barenblat is spearheading its mission to achieve gender and climate justice in the fashion industry. So far their work has helped pass the Garment Worker Protection Act, launched #PayUp and helped get the International Accord renewed. They most recently challenged lawmakers on the New York State Fashion Sustainability and Social Accountability Act and are awaiting amendments that rightfully protect garment workers and reduce environmental harm. —Charlotte DeFazio
What first opened your eyes to the fashion industry's many injustices?
Growing up in Karachi, Pakistan, I witnessed the injustices faced by garment makers firsthand. Having spent time in mills and factories from downtown LA to Guangzhou, Jordan and Delhi, I realized how racialized and gendered the exploitation of fashion's most essential makers are. This is why I founded Remake—to build a generation of allies and advocates for the people behind our fashion.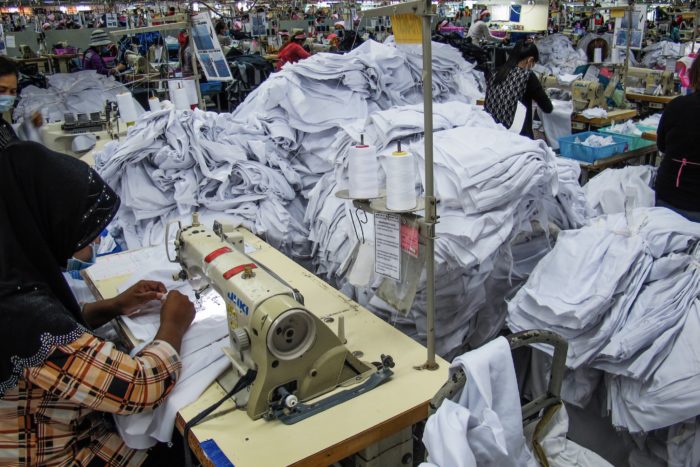 What's happening with the Fashion Act?
Last month, New York State unveiled a broad disclosure bill aimed at the fashion industry's social and environmental impacts called the New York State Fashion Sustainability and Social Accountability Act (or Fashion Act, for short). While I am thrilled to see U.S. lawmakers finally tackling this crucial issue, after close inspection of the text of the bill by Remake and our coalition of 20 labor and human rights experts, advocates and lawyers, we have determined that the language of the first draft of the Fashion Act fails to directly protect garment workers and reduce environment harm as the bill does not include liability on brands and retailers for harms caused. We met with lawmakers to consider our proposed amendments on January 14 and are awaiting an initial round of amendments over the next few days.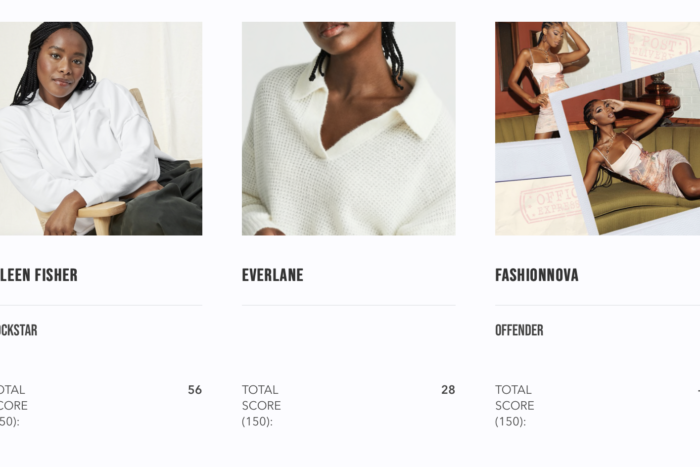 How is your brand directory created? What does the vetting process look like?
As we walk into the third year of a global pandemic, we have seen the stark inequalities at the heart of fashion come more sharply into focus. Moreover, our understanding of sustainability, planetary limits and intersectional approaches to social change has expanded. For these reasons and more, we raised the bar on fashion with the second annual Fashion Accountability report. This report was published based on consultations with 14 experts, scoring 60 fashion companies across key areas including wages, commercial practices, environmental justice, climate change, and diversity and inclusion. These metrics serve as the backbone of our free, searchable brand directory. Our report and directory seek to serve as an education and advocacy tool and to allow us all to wear our values.

To build our metrics, we relied on the expertise of labor rights organizations; professors of human rights, employment, fashion and law; and experts in the fields of sustainability, environmental justice and circular economy. We heard time and again from environmental experts about the need to radically shift business models away from linear growth as the best path forward in addressing fashion's overproduction and climate impacts. We listened deeply to human rights and diversity and inclusion experts on the need to center living wages and upward mobility for BIPOC communities upon whose backs this $2.5 trillion industry is built.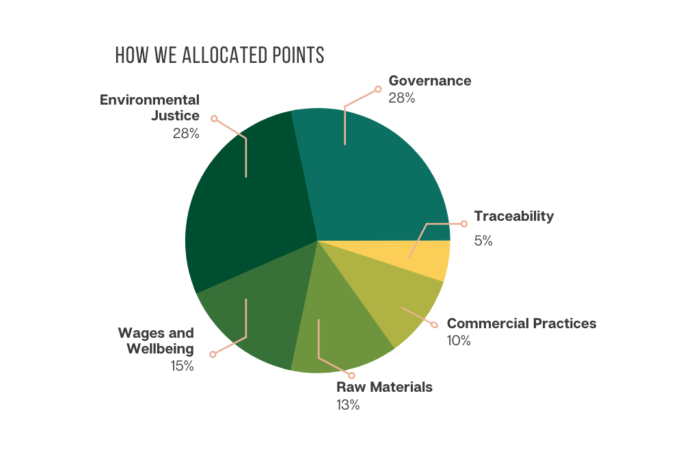 In terms of our process, brands are scored based on easy to find, publicly available data. If the information is not available in the public domain, brands score zero points in that category. As a non-profit that takes no money from brands, we believe third-party accountability is key to rethinking linear, hyper growth focused outdated business models. Overall we found that small and medium sized businesses are leading the way. Our scores revealed that big brands and retailers—whether luxury, high street or fast fashion—are not taking on the systemic reform needed to counter fashion's negative impacts on people and the planet. I hope Remake's Accountability Report serves as a wake-up call and a roadmap for systemic change in fashion to put the planet and people first.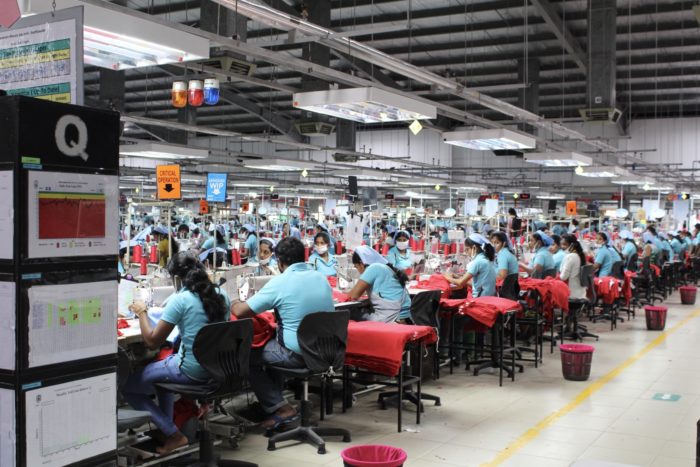 What has been the general response from brands when you share Remake's rating of them and open up that dialogue?
To foster dialogue and drive change, we first shared individual scores with each brand and retailer to give each company an opportunity to put more information in the public domain. Responses varied, with some brands applauding us for leveling the playing field and measuring what matters. Nisolo, for example, drew inspiration for their fashion label from our metrics. Some larger brands seemed more focused on racking up points, than systematically addressing the issues our scoring system raised. We spent many hours educating brands that we were not there to pass/fail, but to provide a snapshot of their performance which we hope improves year after year. Some of the lowest scoring brands did not engage with us at all.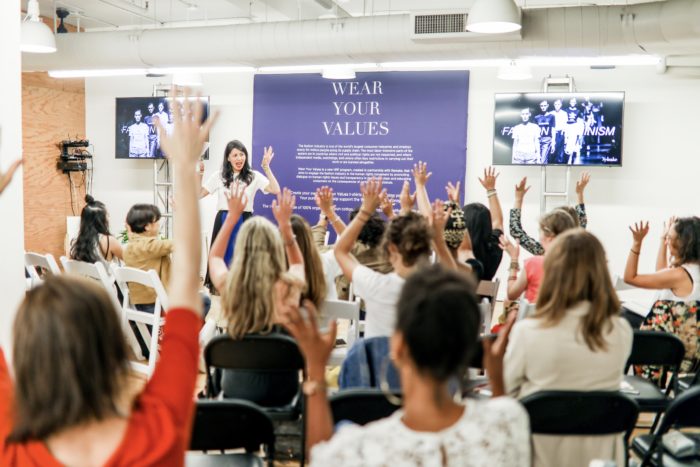 How can consumers help move the needle? What about those with limited means?
At Remake, we urge our community of Ambassadors and Community Organizers to consider themselves as citizens rather than consumers. We will not be able to buy our way into an ethical and sustainable fashion industry. Given fashion's reliance on oil, plastics and sweatshop labor, we need to first and foremost have policymakers hear our voices and pass smart legislation and binding agreements. This is why our community put their weight behind California's Garment Worker Protection Act and renewing the Accord. People wrote letters and postcards to policymakers, lit up the phones at critical junctures, fired off tweets. This is how we can make a difference regardless of our pocketbook.

For those with limited means, thrifting, consignment, swapping and sharing are all ways to reduce our individual impacts. However, the best use of our collective energy is to focus more on advocacy and reform than building an ethical, fashionable closet.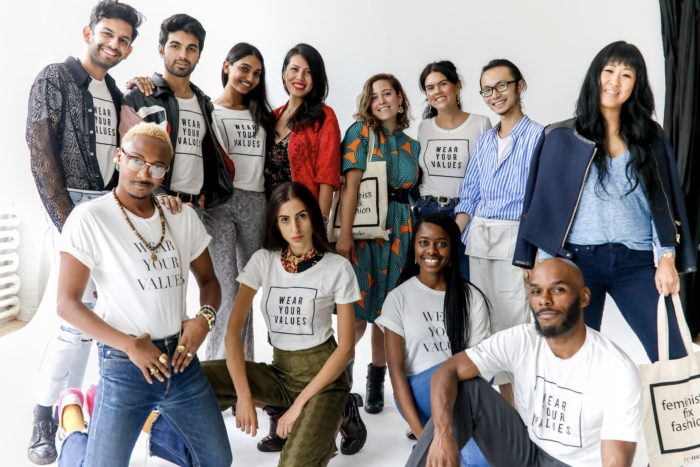 What is PayUp Fashion?
We built the PayUp Fashion coalition, which includes 22 advocacy, union, labor and human rights experts and environmental sustainability stakeholders to build more solidarity across our campaigning and policy efforts. The PayUp Fashion coalition has put out 7 demands—Pay Up; Keep Workers Safe; Go Transparent; Give Workers Center Stage; Sign Enforceable Contracts; and End Starvation Wages—to serve as a roadmap toward building a more just and accountable fashion industry.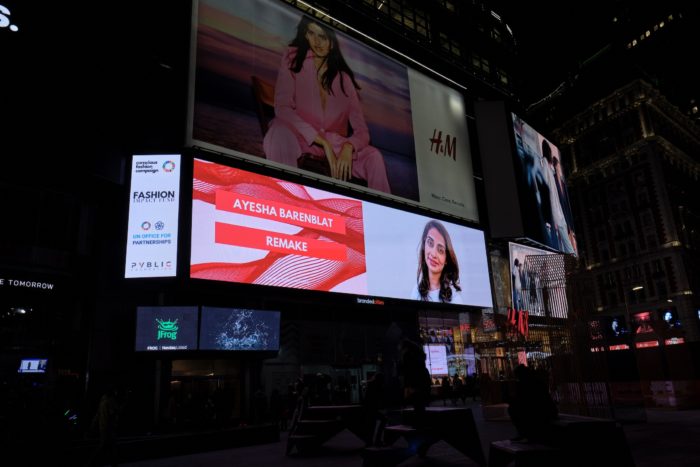 There's no doubt that conscious consumerism has grown, but the culture of mass consumption and profit over people is still very much alive. What keeps you hopeful and focused on attaining collective change?
For every artisanal, ethical brand, there remains high demand for ultra fashion brands like Shein and FashionNova. What keeps me hopeful is our community. We are 1,100 strong ambassadors and community organizers, spread out across the world, collaborating and fighting for justice while not losing our sense of humor. Leaning into this predominately female activist community keeps be hopeful. Together we have helped pass the Garment Worker Protection Act, won #PayUp and helped get the Accord renewed.