We have a massive consumption problem.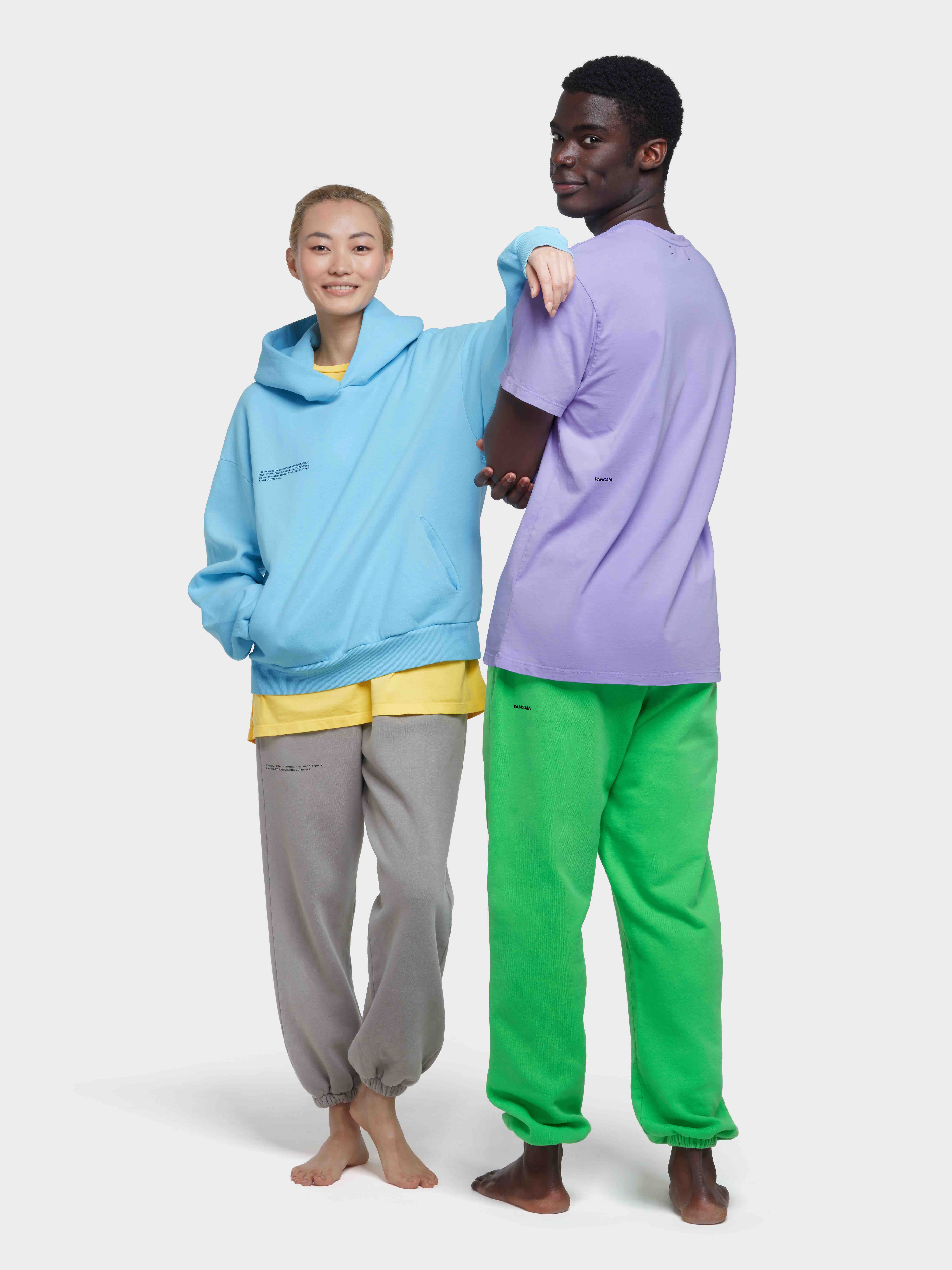 The United States alone contributes 21 billion pounds of clothing and textiles to landfills every year. PANGAIA is one of the leading brands in finding innovative fashion technologies to make clothing last longer, while also offsetting the carbon emissions from production. They use bio-based fabrics (like seaweed fiber and FLWRDWN™ made from wildflowers) as well as recycled plastic and waste (including food waste for natural dyes) to make the threads used for their comfort-driven clothing. To offset the production process, PANGAIA partnered with SeaTrees, an organization in San Francisco that plants a mangrove tree for every purchase made, storing up to one ton of CO2 per tree. And to avoid overproduction and more waste, they only produce on demand, releasing limited collections in a variety of colors from earthy linens to vibrant recycled cottons. —Annabel Schulz
What inspired creating PANGAIA?
The vision for PANGAIA has always been about creating a materials science brand that brings innovations to life through products of everyday use. We differentiate ourselves from a fashion brand where we develop our very own proprietary materials and technologies in-house, as well as build on science developed to date. PANGAIA is creating a new business model and a way to springboard new technologies, and push forward their adoption on a global scale. So science and materials innovation is where we always start. Our name PANGAIA is very meaningful—PAN means all-inclusive, uniting, and GAIA means Mother Earth. We function as a global collective of scientists, designers, thinkers, and creators from all backgrounds and walks of life. Because we've organized ourselves into this global group of like-minded individuals, we continue to grow this community and actually welcome all our investors, customers, collaborators, and co-creators to be a part of the collective too! We're building a new model of leadership which champions the team instead of the individual. We believe the power of the collective is more effective than individuals working alone to make change happen. We're united by one vision and dream to design a better future.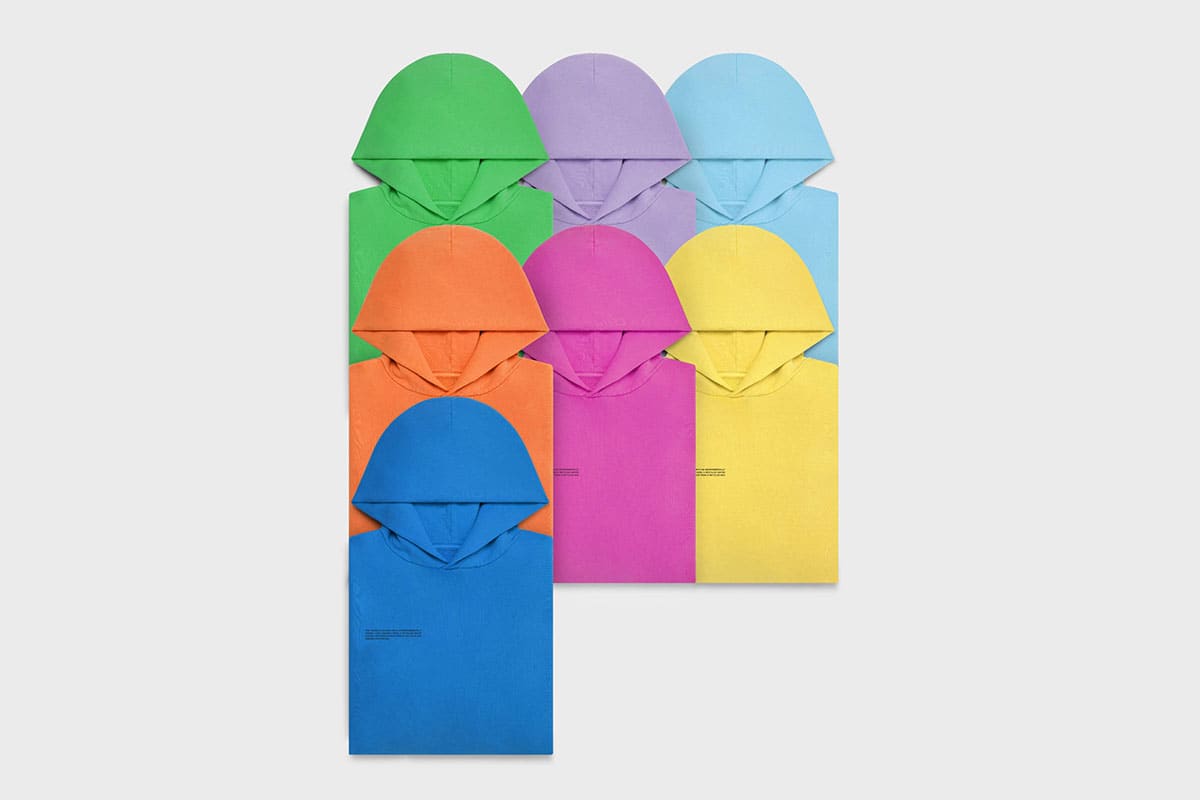 Tell us about your model of "collections" or "drops" versus constantly restocking.
Every day we borrow inspiration and resources from the planet. We are mindful of the impact we have as a result. In an effort to avoid overproduction, we only produce based on demand—the aim is to spare our planet the incineration fumes as well as landfill waste. As a result, we significantly reduce our carbon footprint (as much as our customers!) by only producing what we need to. The limited drops are not really a sales model as much as it is a data-driven, sustainable approach to production, which we are constantly reviewing and improving on.
Do you think the pandemic and quarantine has given rise to your popularity (ie. more people wanting high-quality loungewear)?
Definitely! However, all of our products are designed to be season-less and to last. We talk about creating products for a reason, not a season.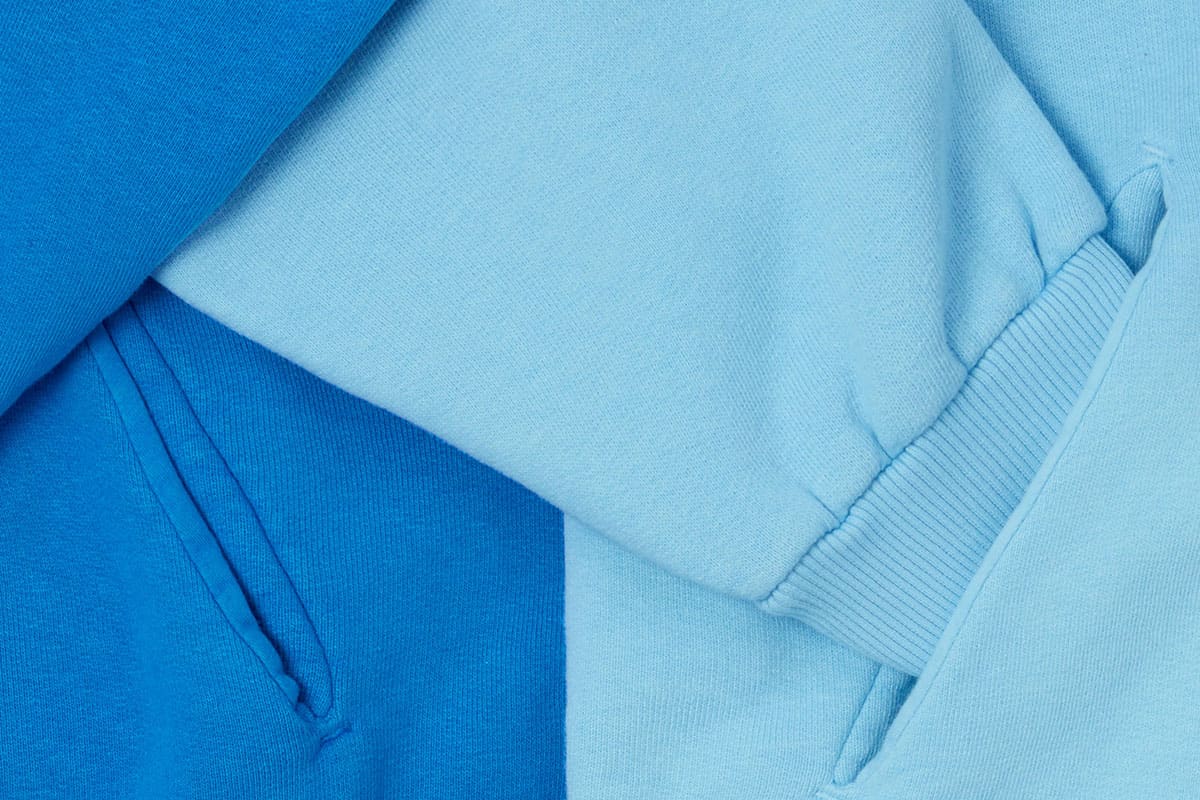 You're committed to sustainability and the use of non-toxic dyes and innovative materials. What are some of the materials you use and how are they chosen?
We are really proud of our products—we believe they highlight our textile innovations while providing our community with accessible sustainable alternatives to traditional materials. We pioneer our own breakthrough science, use bio-based fibers, as well as materials made from recycled plastic and waste. The launch of FLWRDWN™, for example, illustrates PANGAIA's overall brand philosophy of 'high tech naturalism' where the future of creating a sustainable fashion industry involves using existing natural materials, like agricultural waste, that are augmented by scientific and technological processes. We are working towards other new innovations in this realm to bring an entirely new material library into commercial reality.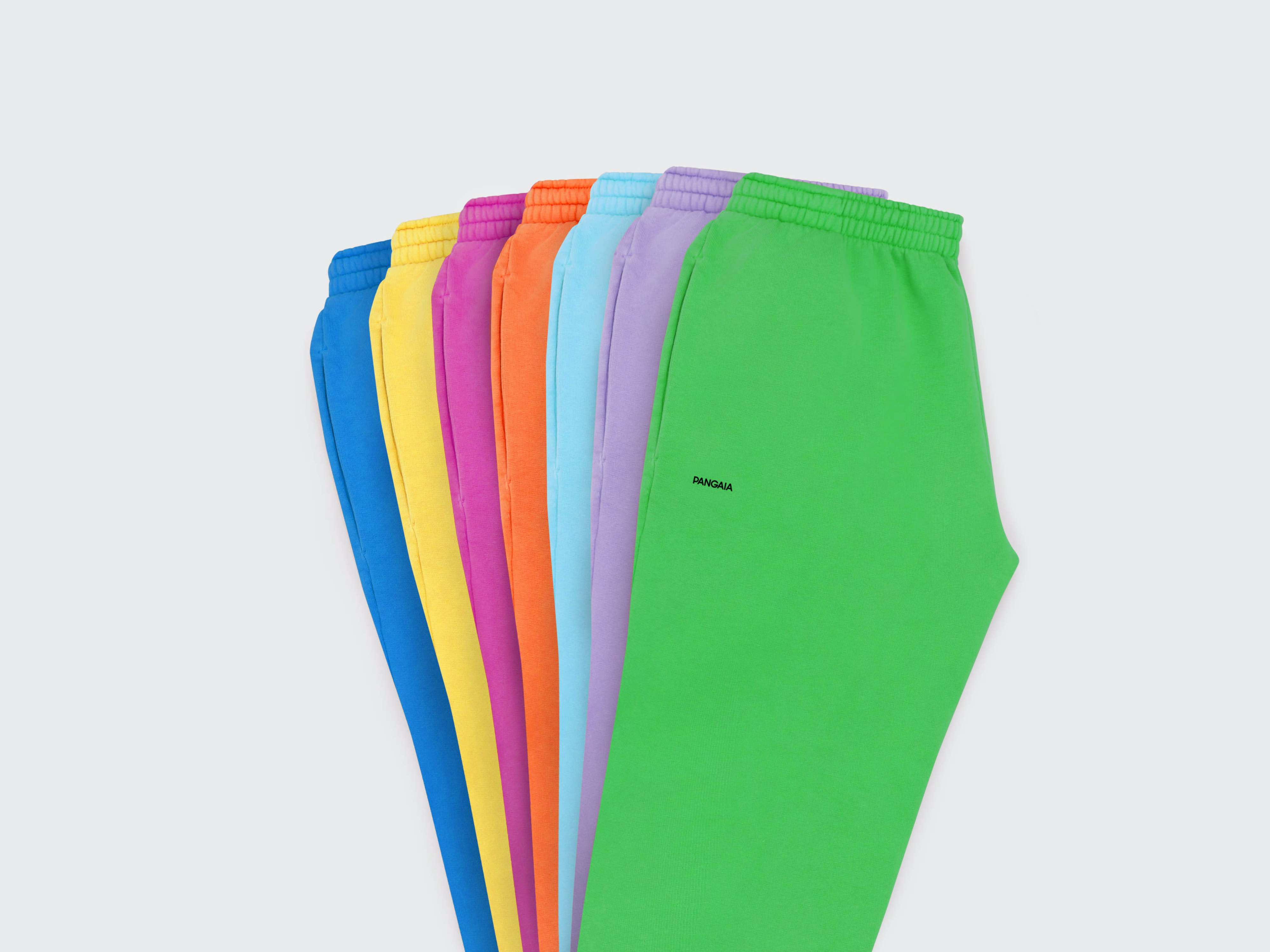 Tell us about your compostable packaging and process from soil to reuse.
Every PANGAIA product is encased by TIPA packaging, a part bio-based, plastic alternative which fully disappears within 24 weeks in a compost facility. We ship in mailers from recycled cardboard and we ship with DHL Go Green, meaning that the carbon emissions from shipment of every one of our products is offset.
Who are the #PANGAIAChangemakers? How do you select them?
#PANGAIAChangemakers is a global platform for everyone everywhere to shine a light on the positive impact individuals can have on the communities that they're a part of. We invite people to engage with us, tell us their stories, and share their voices.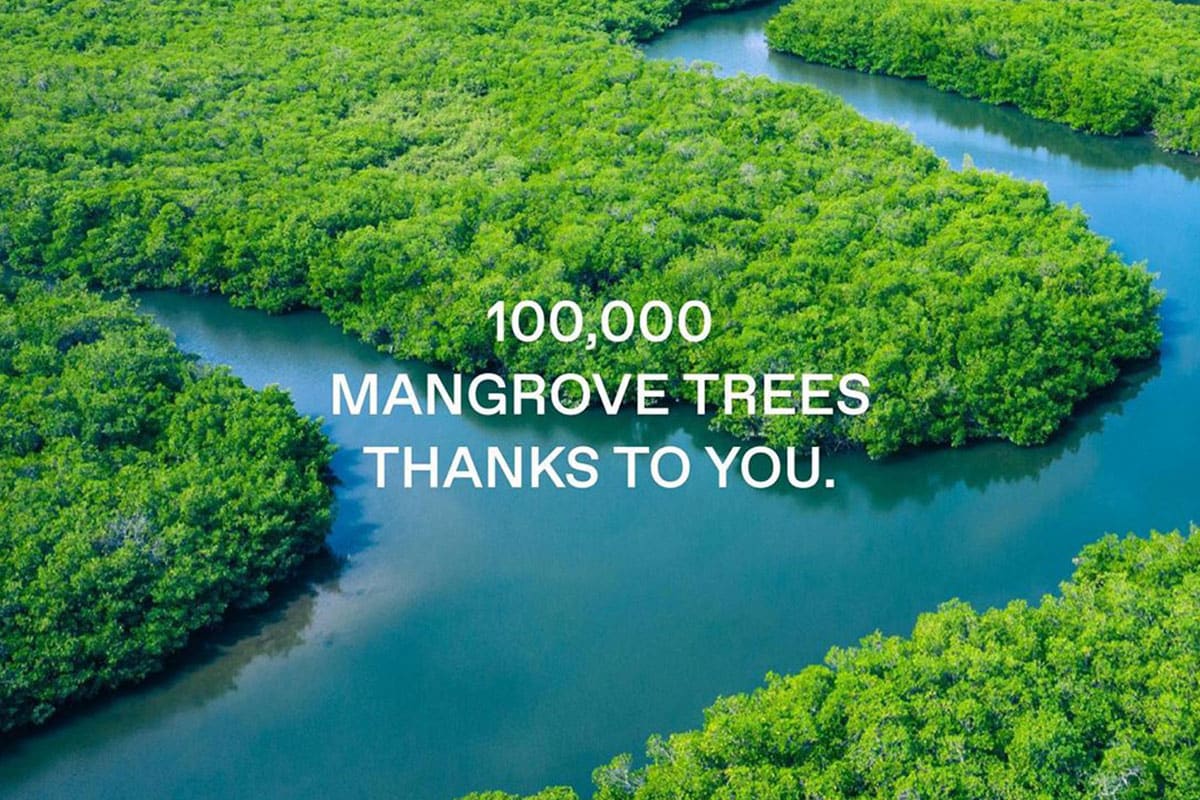 How are mangrove trees planted with every purchase? Why mangroves?
We have an ongoing partnership with an amazing San Francisco-based organization called SeaTrees. For each product sold, we plant one mangrove tree with SeaTrees on the customer's behalf. One mangrove tree stores up to one ton of CO2, so one product purchased=one ton of stored CO2. It is a joint effort to help reverse climate change by restoring, planting, and protecting coastal ecosystems that store CO2 in the most efficient and effective way. Mangrove forests are 5x more effective at storing carbon compared to tropical forests. And we are taking our customers on this journey with us, giving them the opportunity to do something better for the environment.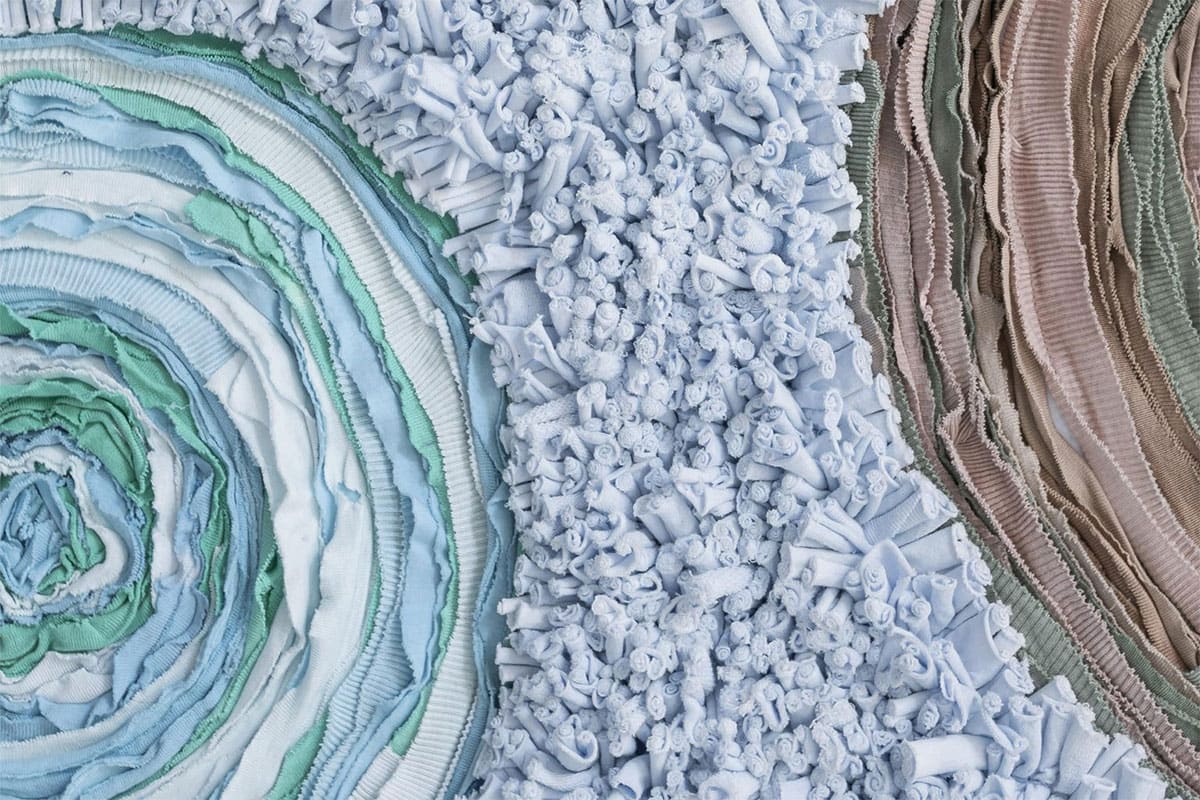 What has been your biggest challenge as a company? Are you looking to scale?
It's never easy being the first in any field. To pioneer is to go away from the mass and do something different and bespoke. We work with the most advanced scientists, researchers, and technologists in their areas—from fibers to packaging—and with forward-thinking factories and makers in Europe. We always prioritize and invest in achieving the highest quality, ethical standards and latest innovations. By introducing new sustainable technologies and practices, our ultimate goal is to show others a way forward, so they become more widespread. The balance lies in bringing our consumers cutting edge materials science at an acceptable price point, knowing that this will eventually build scale and drive down costs across the industry, making sustainable innovation the norm rather than the exception.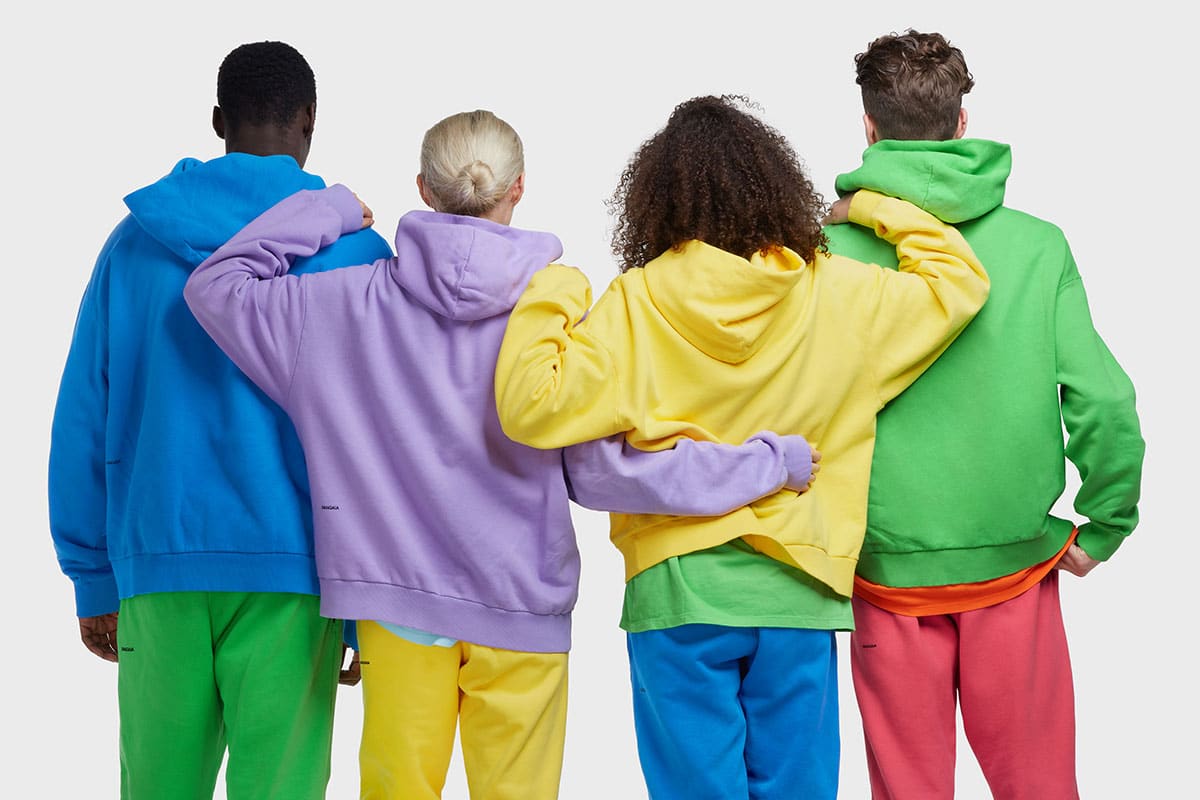 Describe your research and development team's process and how you decide on technologies.
PANGAIA's material philosophy is high tech naturalism—utilizing the abundance of nature augmented by high tech yet sustainable processes to create innovative material solutions. We believe the future of a sustainable fashion industry lies in bio-based solutions, finding uses for what already exists in nature and is seen as waste and focusing on where science can be applied to optimize functionality. Our long term goal is a return to the bioeconomy, creating a material supply chain that is free of fossil fuels and which celebrates and mimics biodiversity and regenerative systems. Our research areas are chosen within this paradigm—balancing innovations that fill an immediate need for our products and can be scaled for production relatively quickly while also committing to longer-term core research; and working three, five or even ten years out on game-changing innovation that will have the broadest impact for positive change across the fashion industry.