Many of the leading hygiene products, including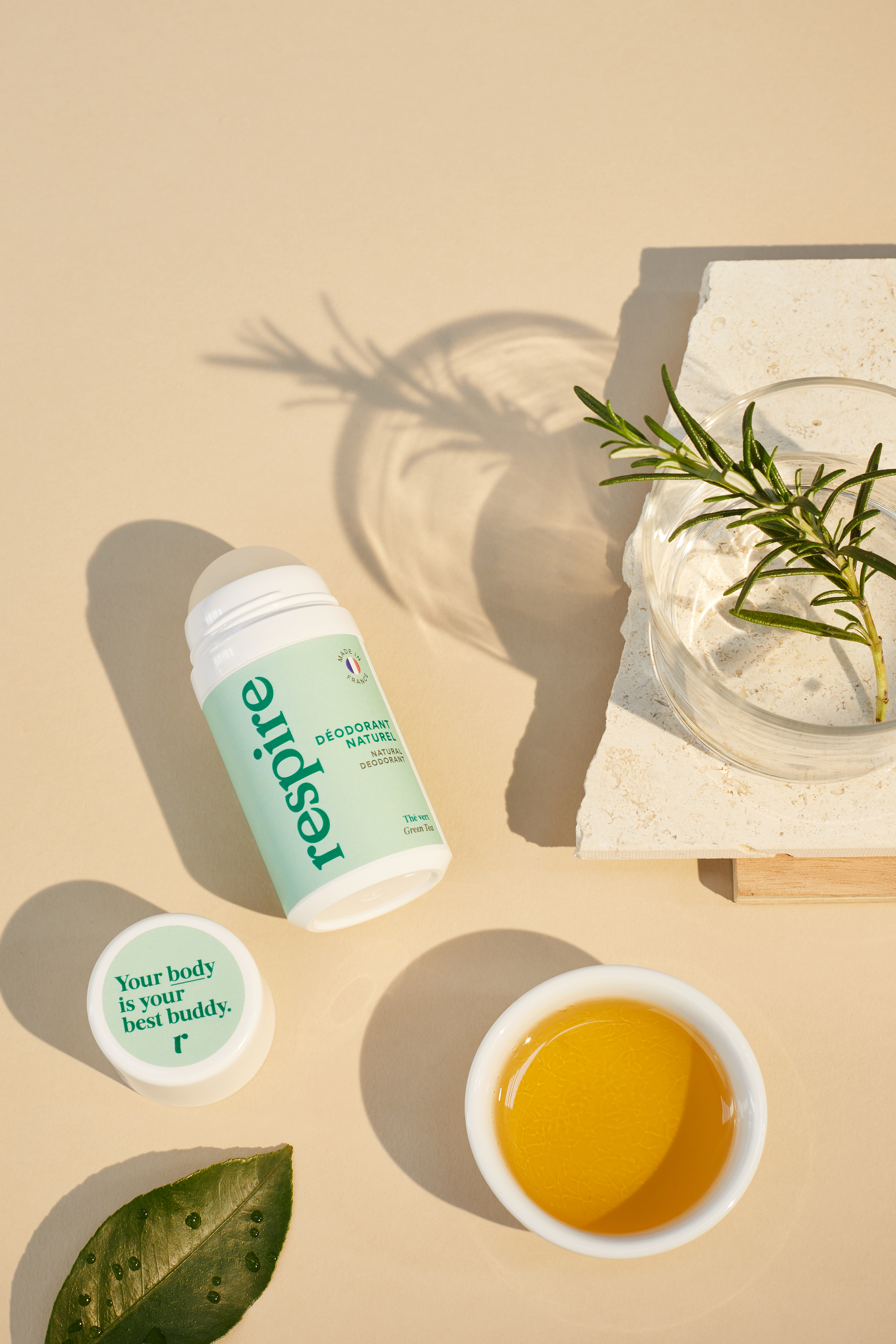 deodorant, shampoo and face wash, are full of chemicals that harm us and the planet. When Respire co-founder Justine Hutteau's use of chemical-filled deodorant caused a benign tumor in her armpit, she knew something had to be done. With the help of a pharmaceutical doctor, she developed a range of all-natural, eco-friendly personal care products. They now have toothpaste, shampoo, face wash and sunscreen, all created with human and planetary health in mind. All of Respire's packaging is recyclable and recycled, and they are continuously seeking the best alternatives. The deodorant containers are made from 100% regrind (scraps) and can be refilled up to 3 times with the eco-refill, and their shampoo bars, soap bars and face cleanser bars significantly help reduce the use of plastic bottles. They estimate that the solid shampoo, for example, allows you to save 14 bottles of classic shampoo every year. —Annabel Schulz
How did you get started?
As an avid runner for a few years, I have run marathons and ultratrail. In 2017, something stopped me in my crazy passion for running—I was diagnosed with a benign tumor under my right armpit and doctors made me aware of all the damaging effects that various ingredients used in classic deodorants could have on my body. Therefore, I tried to look for a healthy deodorant that would be effective and take care of my body. Without conclusive results, I decided to create one!
This is where the whole Respire adventure began, born out of a simple truth: our body is magic; it's our single most powerful asset in life, so we better take care of it.
We have developed, from scratch with a pharmaceutical doctor, a range of natural personal care products, clean for the body, easy to use and sustainable for our planet. All our products are made in France, are natural, vegan, cruelty-free, and we use clean formulas with non-controversial ingredients.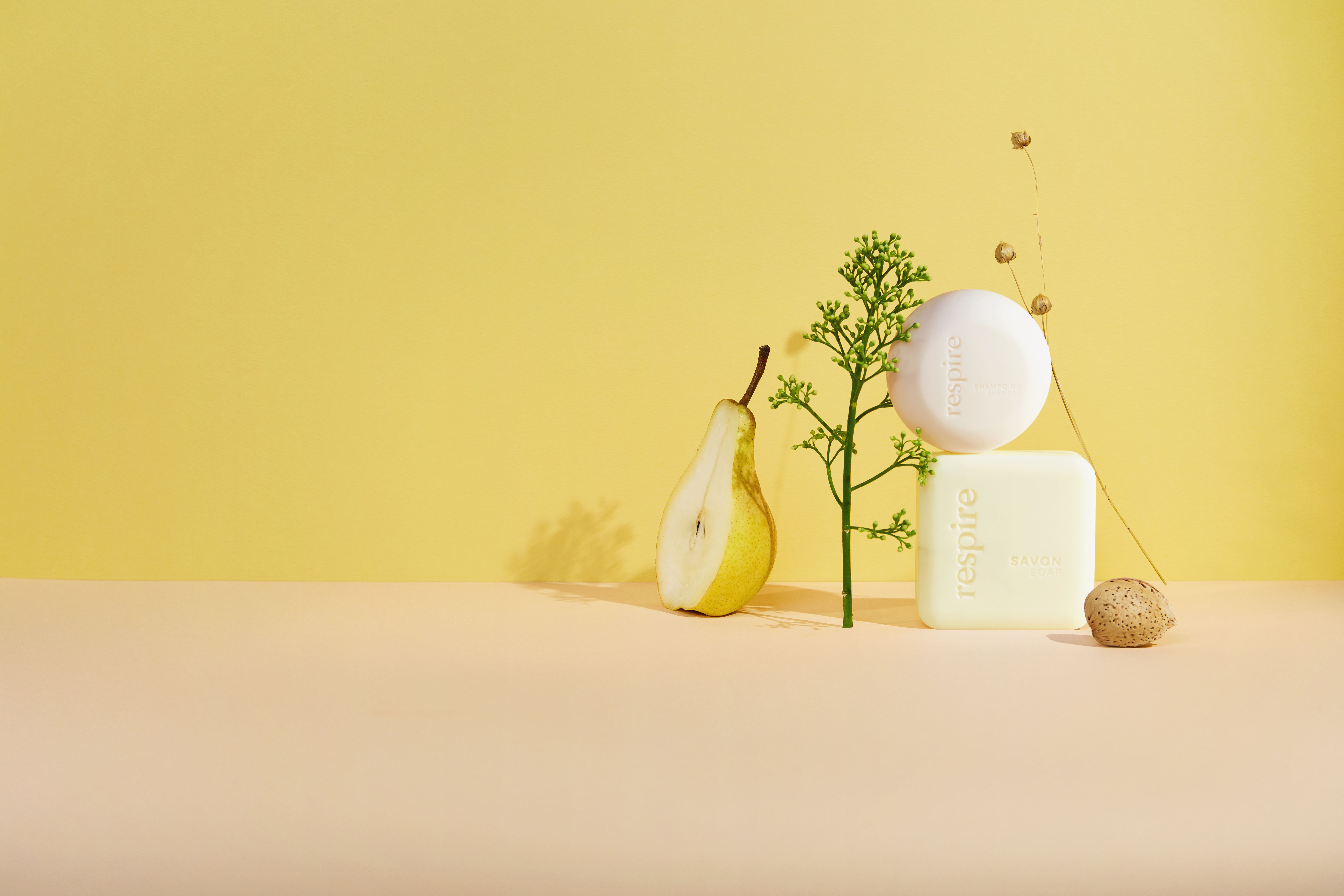 You were quoted in a Financial Times article saying "we aim to launch a new product each month." Tell us more about your high growth business model.
The first product that alarmed me is the deodorant, but there are lots of other products needing cleaner formulas. That's why after launching the natural deodorant, I started working on other products such as natural and mineral sun cream, solid shampoo bar, natural toothpaste, etc. We are a small team with experts in each domain. Our "product team" is dedicated to developing new products. Our launching roadmap is planned 18 months in advance and we work with expert laboratories in France who help us to find the best clean formulas.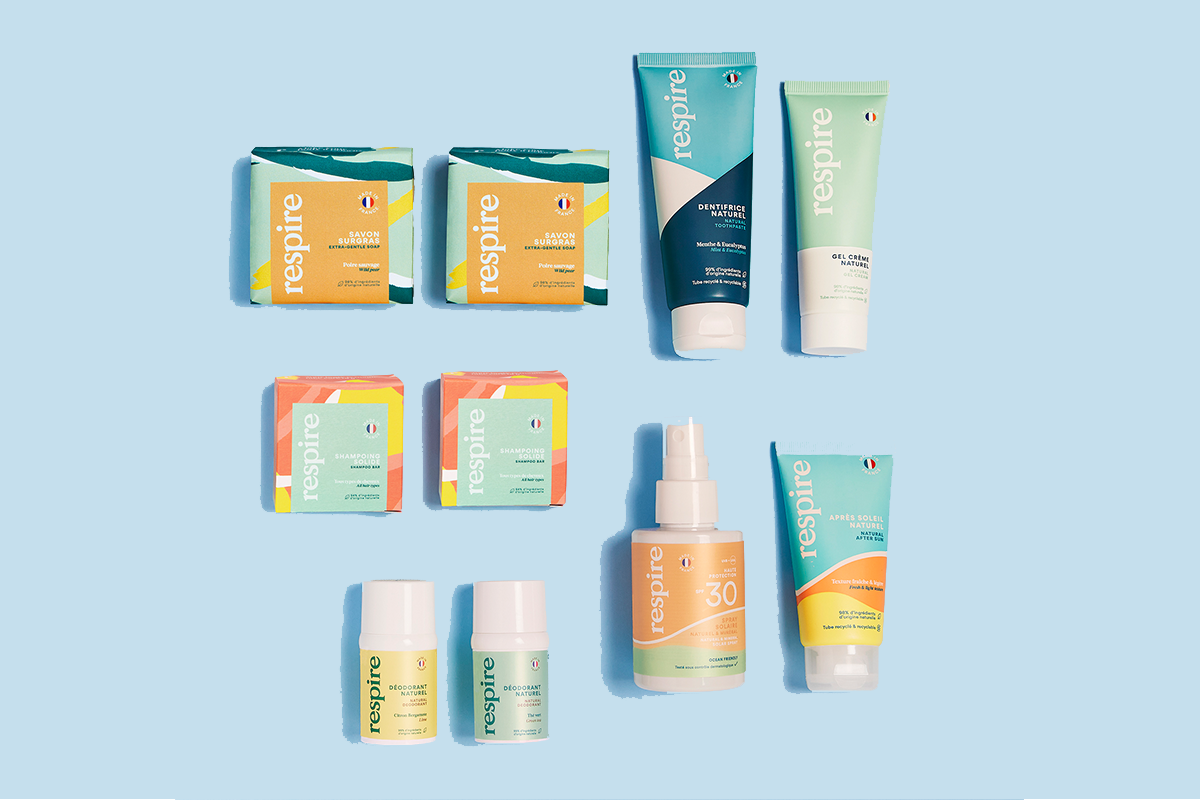 What is the view towards sustainability in France?
Consumers have more expectations and want to buy healthy products. They are looking for product compositions that are more transparent, organic, cruelty-free/vegan and with an environmental impact as neutral as possible. Therefore, brands must adapt: clean formulas, reduce water consumption, switch to organic, develop eco-responsible packaging—without ignoring efficiency or sensorial elements.
Where do you see Respire in 5 years?
We hope that people will realize the potential of their body and the importance of taking care of it. Our mission is to make Respire one of the reference brands for natural hygiene and beauty care in France and Europe as well. We want to offer our community a real alternative to hygiene care that meets the expectations of conscious consumers.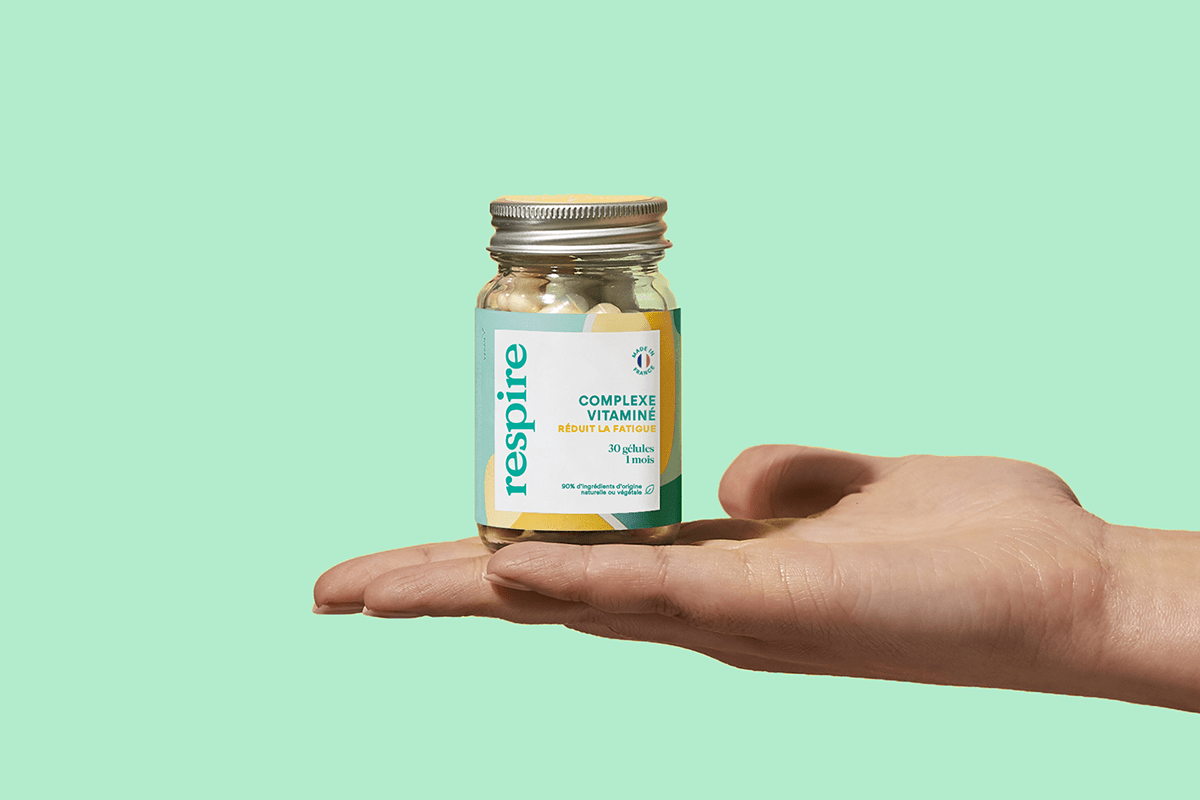 In what ways are you lessening plastic use in your products?
At Respire, all our packaging is recyclable and recycled. We're always looking for the best alternatives in terms of environmental friendliness and practicality. For example:
-We use recycled and recyclable plastic for the toothpaste, as well as a lightweight plastic cap (21% less plastic than a standard cap).
-Our deodorant packaging is from 100% regrind, i.e. made from scraps not used by our manufacturer.
-It is possible to refill the deodorant (50 ml format) up to 3 times with the eco-refill.
-Our deodorant eco-refill is made of 100% recycled PE-HD (type of plastic).
At the same time, we have developed a solid range to reduce the use of plastic considerably. This range is composed of a solid shampoo with almond milk, a surgras soap with wild pear and our novelty, a face cleanser in the form of a solid bar. All packaged in 100% recyclable paper or cardboard that meets the "Imprim'Vert" and "PEFC" standards. The solid shampoo, for example, allows you to save 14 bottles of classic shampoo every year.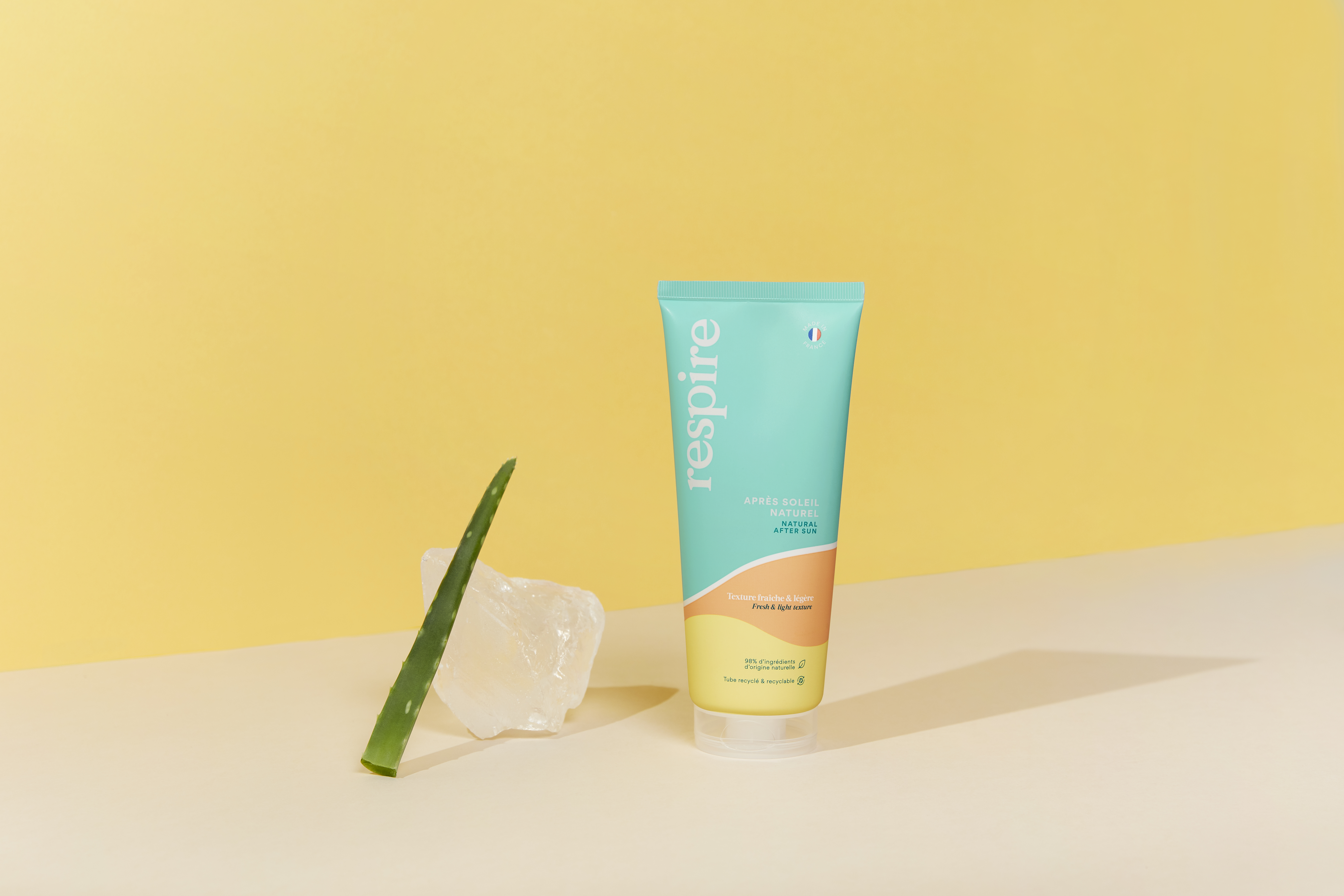 What was your experience breaking into the deodorant and sunscreen space?
In November 2018, we launched an online crowdfunding campaign to introduce Respire and allow customers to pre-order our first product, the natural deodorant, in order to finance the first production. It was a huge success with more than 21 000 products sold in one month. Our launch video unexpectedly created a real buzz on social media with more than 3 millions views on Linkedin, Instagram and Facebook. Since the beginning, our community is the key, with more than 300,000 "organic" and very engaged followers.
Today, almost 2 years later, we've sold more than 1,200,000 products and recruited 23 people. Also, Respire products are now in more than 1,000 shops including the French retailer Monoprix and all Sephora stores in Europe.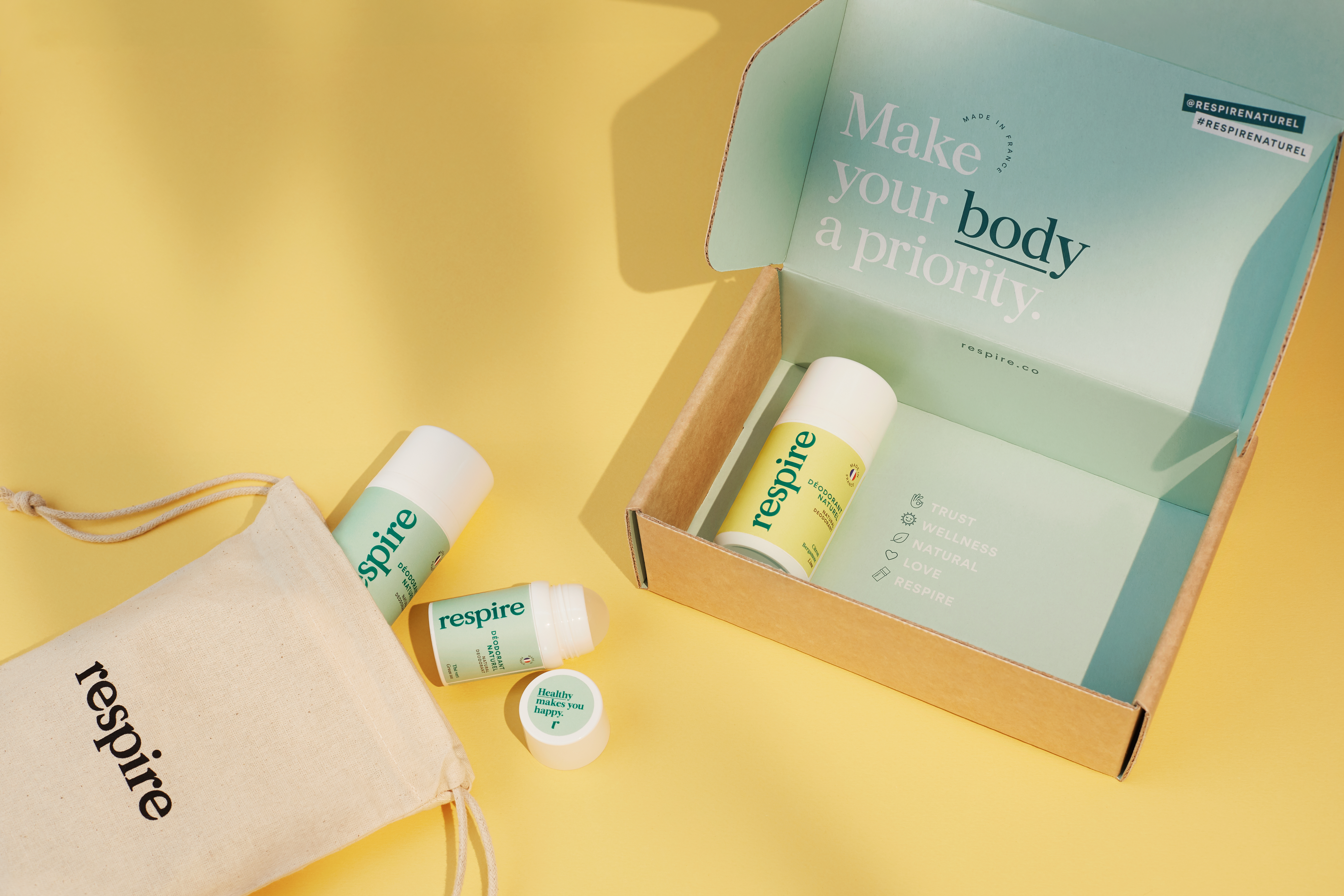 How has the Covid-19 pandemic shifted people's stance on the importance of self care?
Consumers were already sensitive to natural hygiene care long before COVID19. However, the crisis may have reinforced the return of naturalness and healthy product use. With Respire, we provide basic necessities such as solid shampoo, solid soap, toothpaste and deodorant. Nowadays, people buy online. We were able to meet all the consumers' expectations through our e-shop during the quarantine.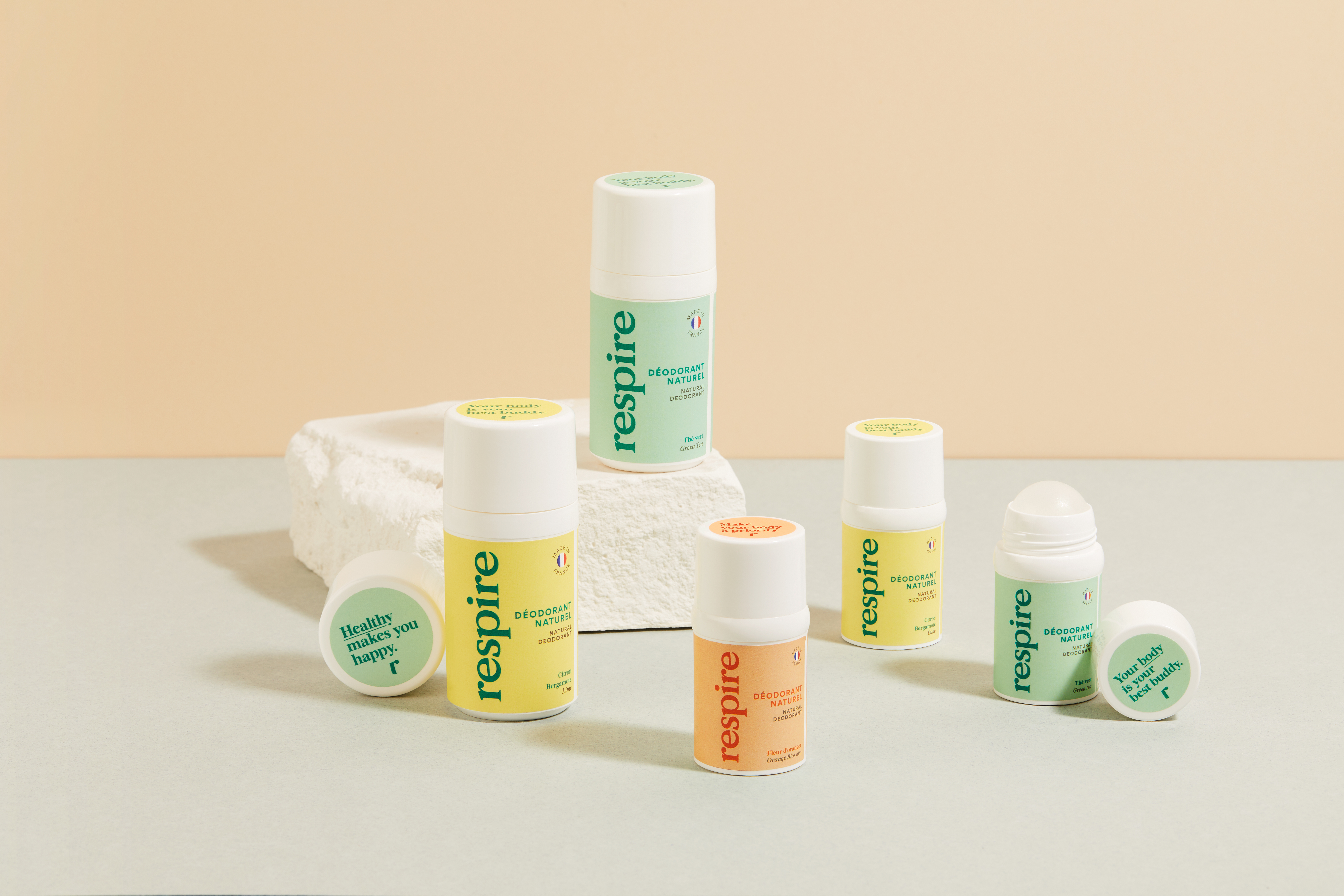 Many consumers stick to what they know when it comes to personal care products. What's your strategy for getting people to make the switch to natural products?
One of Respire's key values is proximity. First of all, we co-make our products according to consumers' expectations through surveys. They test our products before each launch and we get their feedback. We also make sure to involve our community to convert them to natural hygiene care via our different communication channels: Instagram, Facebook, LinkedIn, Tik Tok, e-shop, newsletter. And we set up several actions: physical and digital events (Respire tour everywhere in France, Respire club, Q&A, live Instagram with our product development managers and dermatologist, nutritionist, etc.).
Our mission is to prove that using natural hygiene products could be as sensorial as the products they use to have.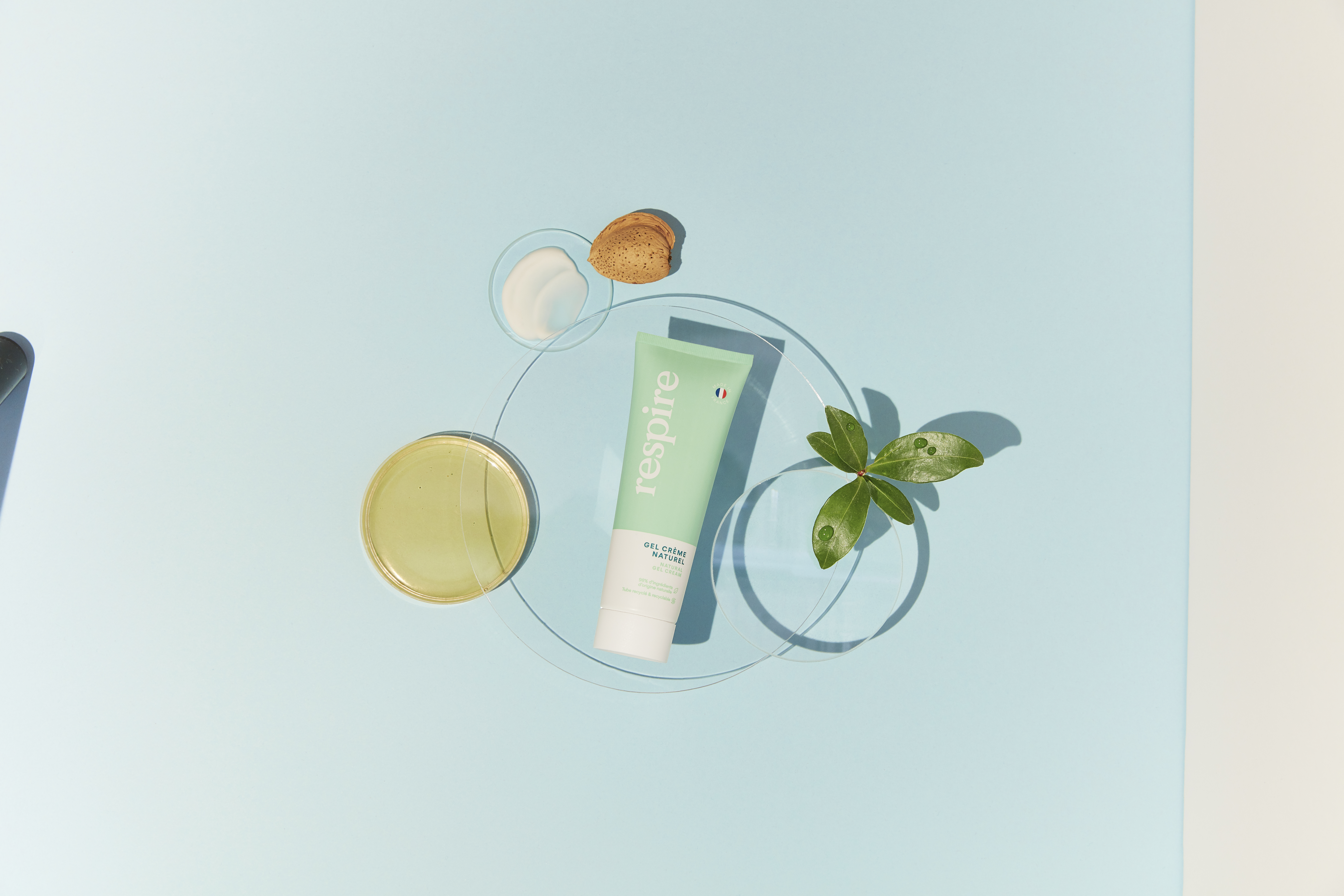 What inspired you to create the blog component of your brand?
Our blog is for consumers who are looking for information and want to understand more about our products (formulas, design, manufacturing). Transparency is part of the core values at Respire, so it was important for us to share behind the scenes through our blog.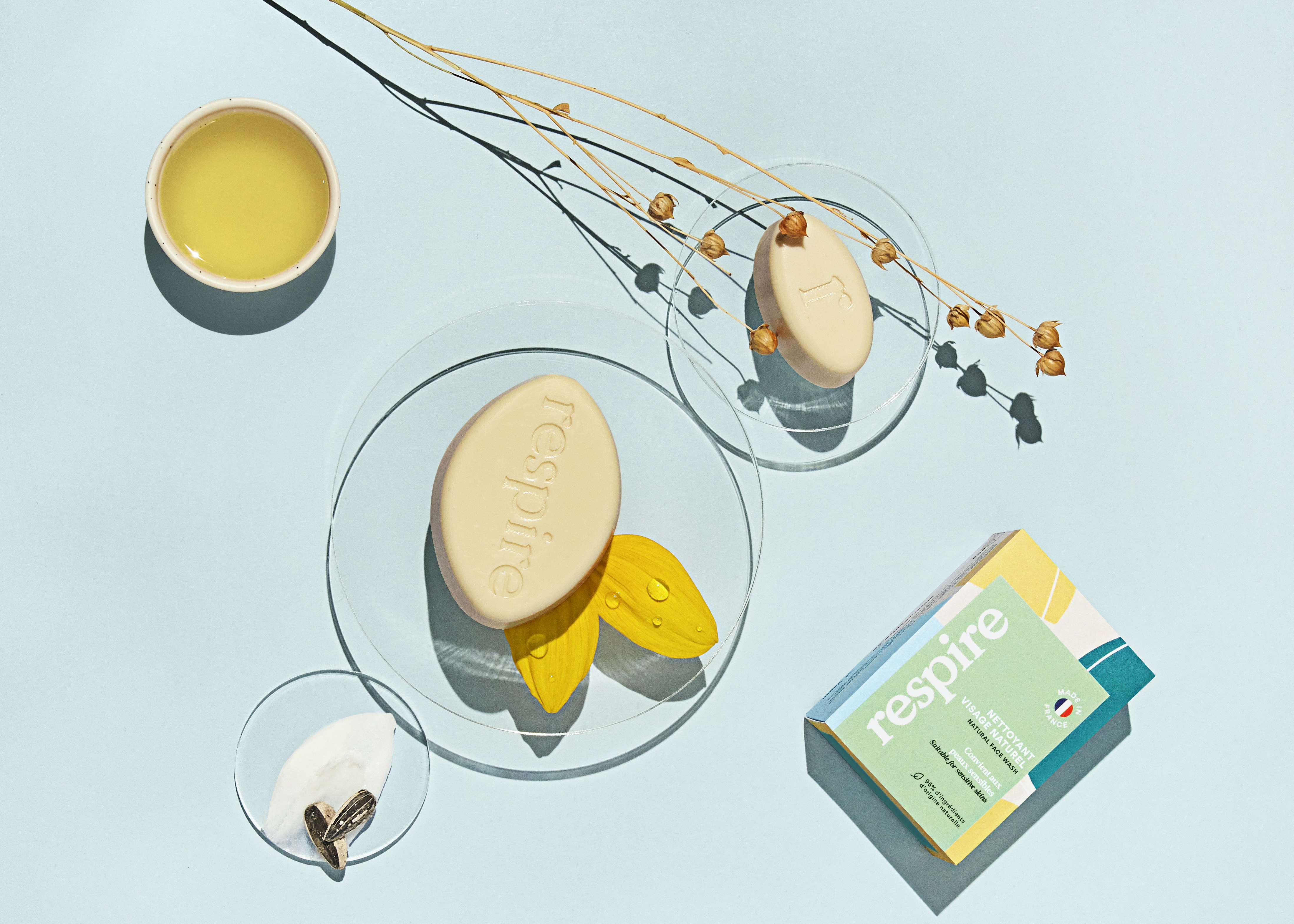 What challenges, if any, did you face in coming up with your formulas and sourcing sustainable and natural ingredients?
The most complicated part of the product development process, with our specifications, is to successfully create a natural formula (more than 95% natural ingredients) that is really pleasant to use with local ingredients, made in France and with an incredible natural fragrance. We love challenge and want to create the best natural products!