Billions of trees are logged each year to produce paper products. At the same time, several hundred million tons of agricultural residues like wheat, barley, oat and rice straw, are left to rot or are burned resulting in harmful emissions. When Shahriar Nafici, an industrial designer and biotechnologist, witnessed wheat straw burning in a field, he immediately recognized the destruction of a valuable resource. This led to many years researching how to turn agricultural waste into paper pulp. By 2014, Shahriar Nafici and Florence Miremadi-Nafici (co-founders of Nafici Environmental Research) had developed and patented the EcoPulping process. It uses up to 95% less water and up to 50% less energy than conventional wood pulping. It also helps farmers generate a new income stream and lowers carbon emissions. Their EcoPulping mills, which have the capacity to produce from 20-400 tons per day, can be retrofitted into existing paper mills—an efficient way for paper and packaging manufacturers to conduct business while utilizing a neglected resource.
—Jane Ratcliffe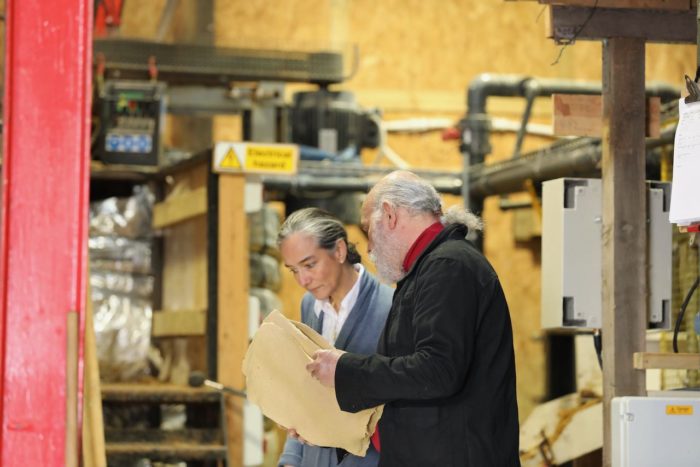 How did the idea for EcoPulping first come about?
The idea first came about when our inventor, Shahriar Nafici, witnessed wheat straw burning in fields. He saw a valuable resource being burnt and decided to start his research on agri-waste conversion into paper pulp. After many years experience in studying and developing different types of processes, we developed and patented the EcoPulping process which is a low-carbon and closed-loop process.
Can you talk us through the process?
Using our 30 years experience in cellulose extraction from wheat straw, we developed (and patented) an effective and efficient way to produce pulp from a broad range of agricultural residues that offer significant environmental advantages and byproducts.
The key steps in the production process for EcoPulping are:
1. Cooking – agricultural feedstock is cooked in our bespoke bio tank until the fibres are extracted using low heat and no pressure
2. Liquid Recirculation – treatment and reuse of excess liquids
3. Refining & Cleaning – the extracted fibre is dewatered and the pulp is cleaned then refined
4. Screening, Washing & Dewatering – the pulp is screened, washed and dewatered
5. Drying – if required by the end customer
6. Byproducts – the solid rejects are collected and sold for various agricultural and industrial applications (e.g. soil fertiliser)
How does it compare to traditional pulping?
NER's (Nafici Environmental Research) bespoke bio tank cooks agricultural feedstock until the fibres are extracted using low heat and no pressure. The low heat and pressure of our system allows us to reduce the energy used by up to 50%. Traditional pulping methods often use higher temperatures impacting the carbon footprint and cost profile of a pulp.
What types of products can be made with EcoPulping?
EcoPulping can be used in the production of moulded packaging, tissue, printing paper, paper for corrugated boxes or paper bags. This is not an exhaustive list but are our key areas of focus.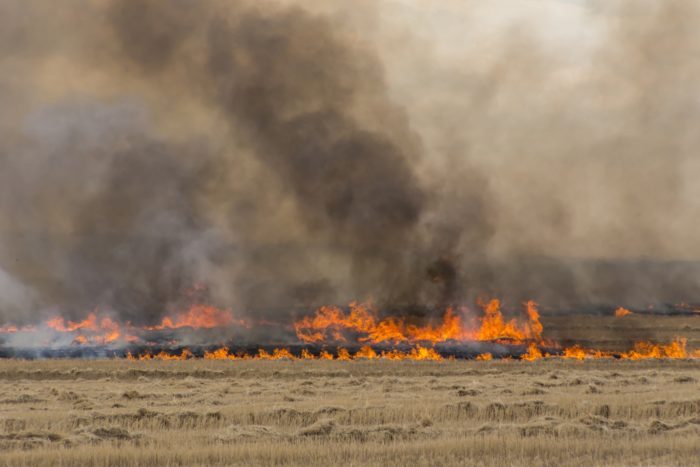 You're located in the South of England yet offer your products worldwide. Are there certain countries that have shown more interest than others?
We have had interest from customers across all continents. Their interest normally comes from two areas:
1. Packaging (Environmental) Footprint Improvement – The quest to find solutions that improve the environmental footprint of their existing packaging and paper products. There is a strong move away from plastics into fibre for packaging today. There is also a big push to avoid unnecessary felling of trees which has a negative effect on carbon emissions and the ecosystem. Our EcoPulping offers customers the chance to move to fibre using agricultural residues that are available but often not utilised. In some countries the residues are burnt in the field, so finding a positive use has an even bigger impact on the environment.
2. Agricultural Residue Availability – Customers are looking for positive uses for the residues that they have. There is an opportunity to create financial value and improve the environment at the same time. Normally, the difference from country to country is the variety of agricultural feedstock available. The beauty of the EcoPulping process is that it is flexible in what it can process. Today we have processed wheat straw, miscanthus, maize stover, date palm leaves, rice straw and reed. And we have the capability to test other materials in our pilot plants.
Who are the farmers you'll be working with?
We will work with small independant or larger farming organisations and cooperatives.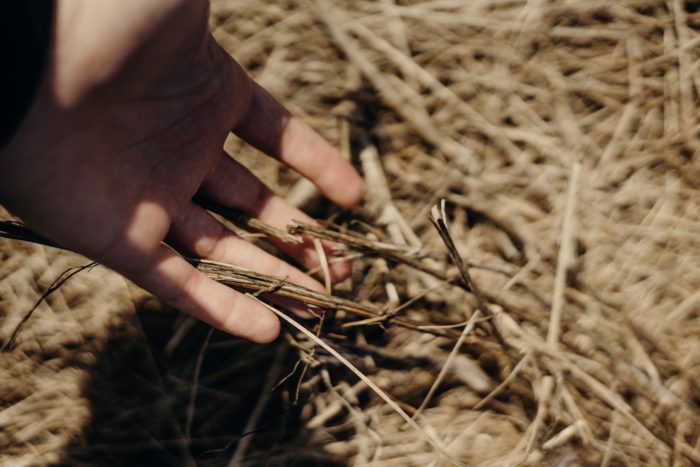 Your mills can be retrofitted into existing paper mills. How does that work?
The beauty of the EcoPulping plant is that its capacity can range from 20-400 tonnes per day. As an integrated facility we can produce the pulp on site and pump it into the main packaging/paper production area. This is an extremely efficient way to do business. We are in the process of commissioning the first EcoPulping plant in China which is in partnership with one of the largest paper and packaging manufacturers there. We are also working on similar projects with packaging and paper companies across the globe.
The EcoPulping process does result in some byproducts. How might those be used?
The EcoPulping process produces a variety of products that have value to a variety of end users. The Primary Pulp is used in a variety of applications (moulded packaging, paper, tissue, etc.). Byproducts from the pulp and liquor can be used in many different industrial (energy, packaging, food, construction, etc.) and agricultural applications (soil conditioner or fertilisers).
What are you currently working on or most looking forward to?
We are focused on commissioning our own EcoPulping plant in Europe, and are excited about the demand we see for our pulp in the market as an alternative solution to virgin wood pulps. We are also excited that our R&D pilot plants in the UK and China allow us to continue to explore the range of feedstocks that can be processed in our plant. After all our hard work, it's extremely exciting to have our first large scale commercial plant up and running in China.