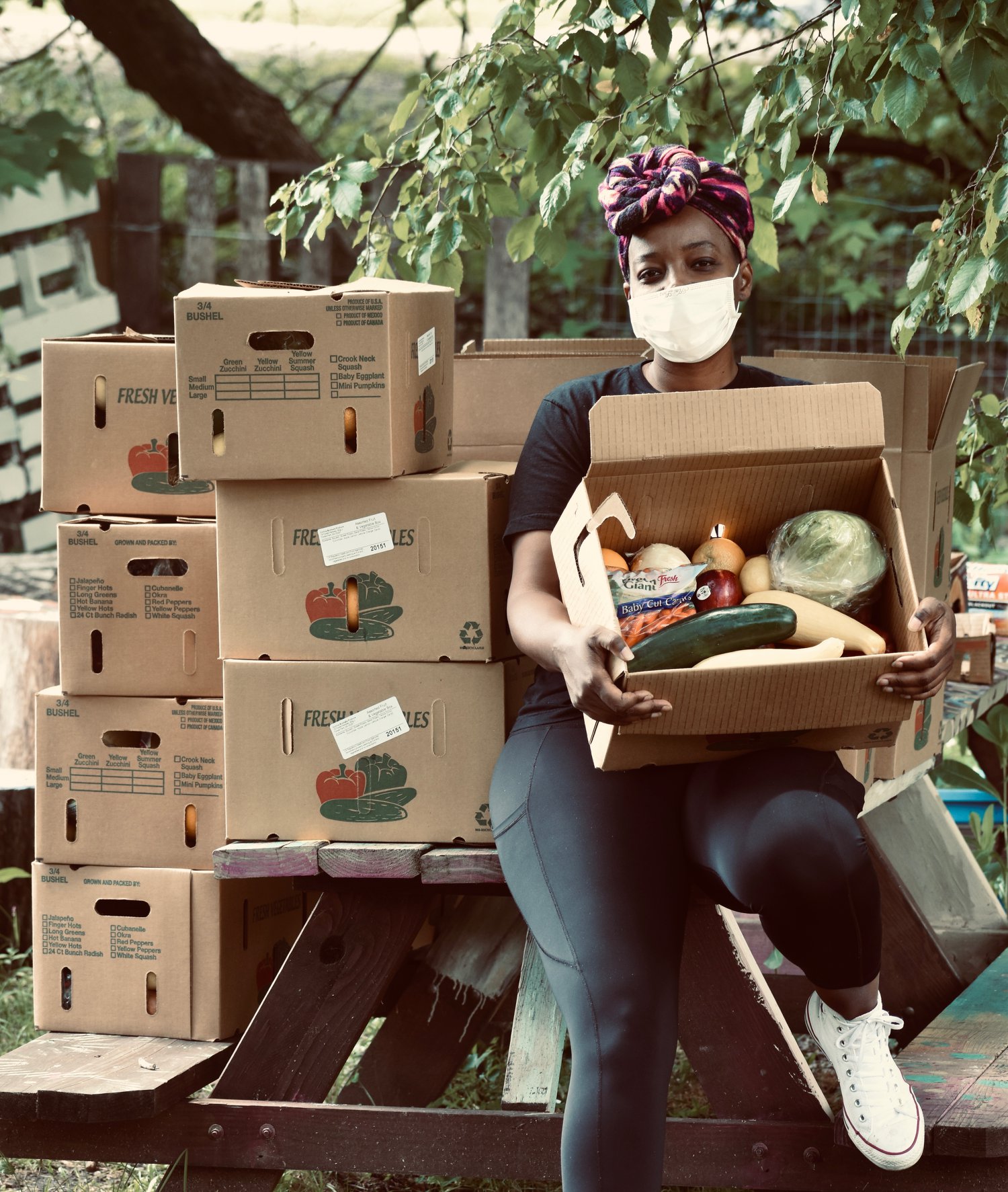 As a teenager, Erica "Umi" Clahar volunteered frequently alongside her Aunt Nadia (known as Ummi) to help feed those experiencing homelessness in Manhattan. Years later, it contributed to her motivation for founding Umi Feeds, a non-profit organization operating in Atlanta, New York, Miami and Mississippi. Umi Feeds rescues nutritious food from consumers, retailers, restaurants, private chefs, events, caterers and farmers that would otherwise end up in landfills, and uses it to serve hot, healthy meals to the hungry. They also provide personal care items, blankets, clothing, barber services, yoga and more. The key ingredients in all of this are love and community care. Since its 2015 founding, Umi Feeds has served more than 30,000 people and has kept over 40 tons of food out of landfills. —Jane Ratcliffe
How did the name "Umi" start in your family?
My aunt was called Ummi by her children. Ironically, some 20 years later I am called Umi as well. I got the name "Umi" from rapper/actor Yasiin Bey more commonly known as Mos Def. He has one of my favorite songs, Umi Says. My love for that song is how I came to be known as Umi today. I use "Umi Says" as my social media moniker.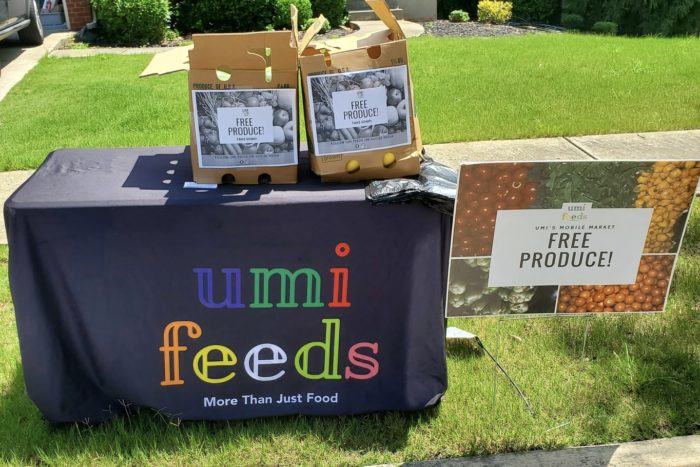 What were you doing before you founded Umi Feeds and how did that influence your work now?
I worked for a nonprofit doing accounting, however it wasn't my passion. I realized a long time ago that I loved jobs that were customer facing and I liked to engage with people. I used to work at Emory Transplant Clinic and that job informed me the most. It was there that I asked for donations for the first time to serve the homeless population in Atlanta. I received over $100 in donations. Working there also informed me of the people in need of a transplant and the health challenges that they faced. I saw so many Black/African American patients coming in. I know there was a direct correlation between financial access and how their diet played a key role in their prognosis. I took that information and made it the foundation for Umi Feeds.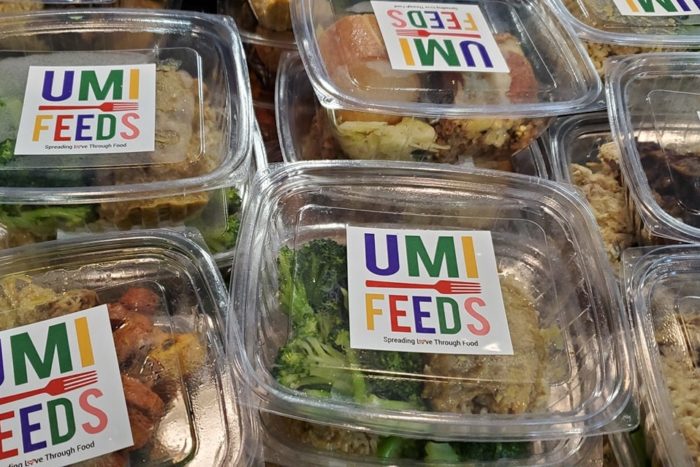 How many times a week are you providing food? And how many people do you serve each day?
We provide dinner the first Friday and third Tuesday of each month. In addition, on Tuesdays and every other Thursday we serve seniors and people living in a transition center. We generally serve close to 800 meals monthly.
What's a typical meal like that you serve and where is food usually sourced from?
Our focus is on healthy and nutritious meals. We source food from restaurants, private events, grocery stores, churches, etc. Usually we serve chicken, pork cubes, shredded beef, a vegetarian and pescatarian option; vegetables such as steamed broccoli, sautéed cabbage, kale, corn, collard greens, spinach, potatoes (sweet and white); and rice. Our aim is to give a healthy and hefty portion because we know people are lacking access to healthy food on a consistent basis.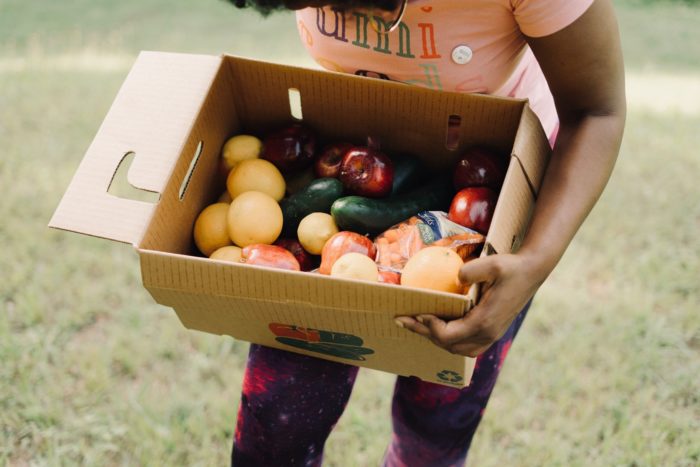 Were you always drawn to cooking?
I can't say that I was, but I am a foodie so it works out. I get excited when I serve something that I know is good or introduce people to new food. It's surprising that some folks never had certain foods, and it could be something as simple as asparagus or falafel.
What is the Whitehall Terrace Community Garden?
Whitehall Terrace Community Garden is a pantry garden. We're located in a food desert inside of Atlanta, so all of the food grown there is distributed to community members. We're also installing a food pantry onsite that will house excess harvest foods that are available.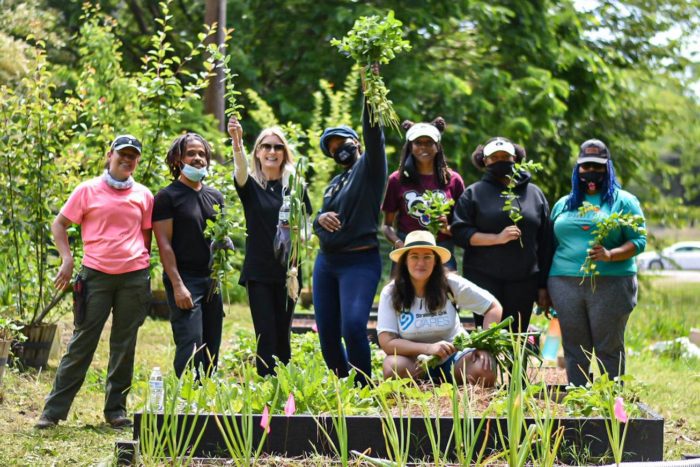 How has Covid affected your work?
Covid has affected our work in many ways. We've experienced ebbs and flows in food donations and have seen an increase of people in need. Covid has stretched people financially—whether it's due to loss of employment, decreased work hours, or the addition of taking on family members in need of care. I immediately noticed that when the pandemic hit, there was a reduction of services for people experiencing homelessness in Atlanta. I partnered with other local organizations during the pandemic to provide food boxes to individuals and families living with food insecurity.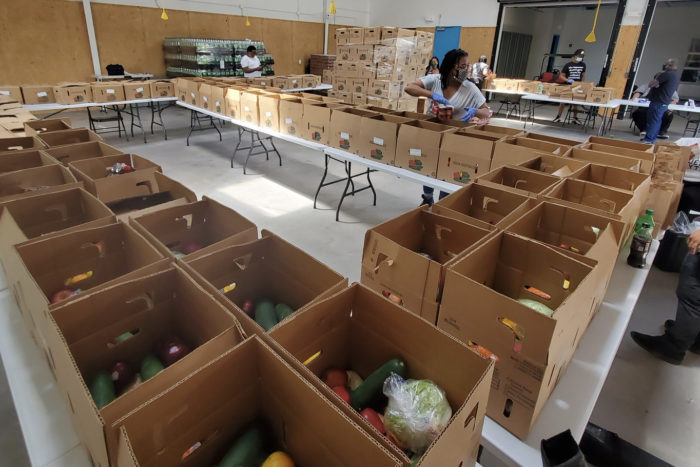 What would you most like to see changed in local or national policies to help alleviate hunger?
I would like to see food waste alleviated! We could serve far more people with the amount of food that is wasted daily. Companies should be fined for throwing away food. I would also like to see more pantry gardens where people can get access to healthy foods at affordable prices.
This work can be physically, mentally, and emotionally exhausting. What keeps you going?
My love for the people and community fuels me. I am a community steward and my contribution is food.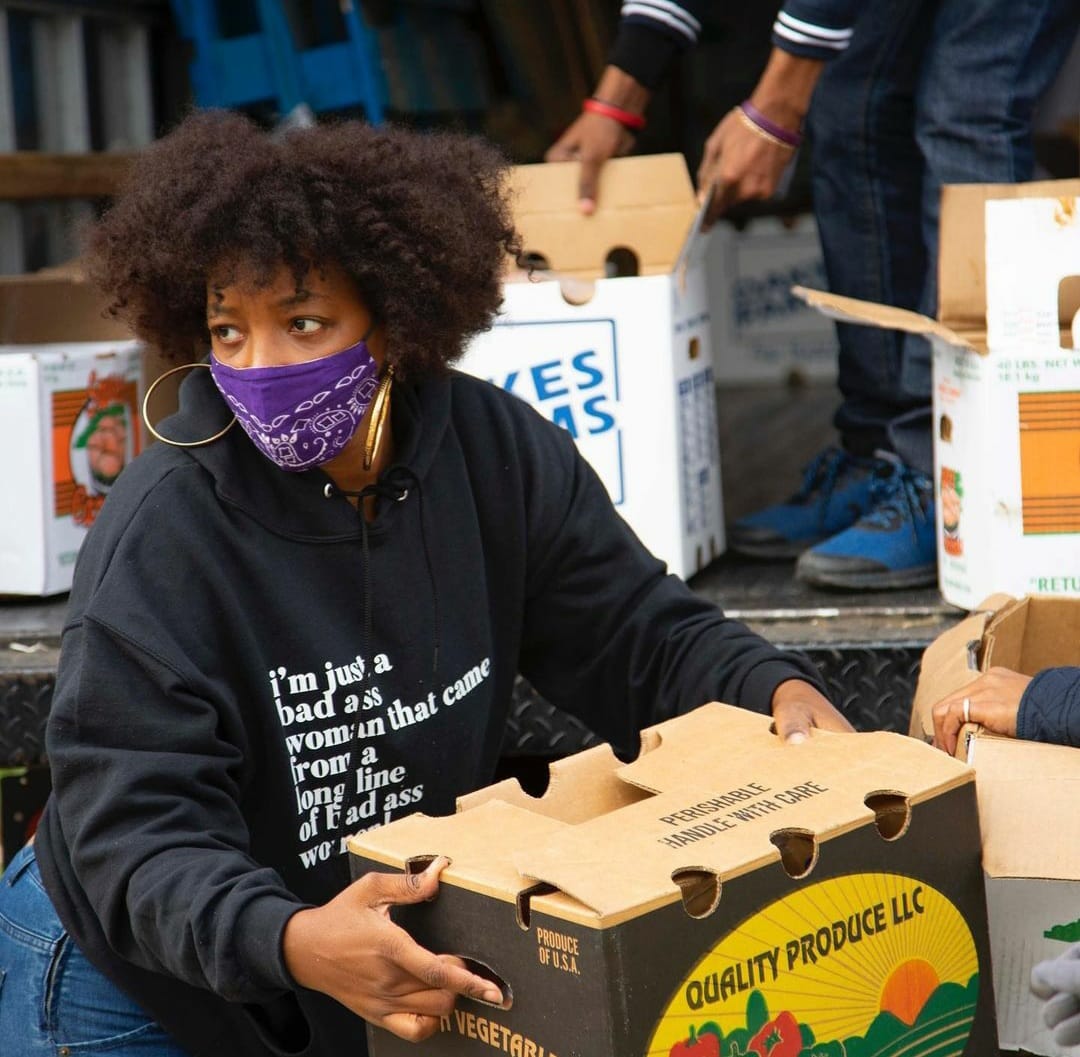 What do you hope to accomplish with Umi Feeds?
I hope to build more community and conversations around food. I want to continue to grow food and serve thousands of people, and I want Umi Feeds to outlive me and my family.
How can readers support your work, but also help in their own communities outside of Umi Feeds locations?
They can make a financial contribution on our website, and can organize their own fundraiser to benefit Umi Feeds wherever they live.
We, consumers, are the biggest contributors of food waste. 1. Start meal prepping and only buying what you need. I no longer go big grocery shopping, and I try to only shop for foods in season and what I plan to cook that week. 2. Donate the unexpired canned goods that've been sitting in your pantry for weeks and months to your local free fridge. 3. Have compassion for your neighbor because you don't know what they are going through. 4. Start a community garden for someone else. If you can't do that, grow some food at your home, even on the window sill, and donate the excess. 5. Do something for someone else. There's a quote by Nelson Henderson that goes, "Plant a tree in whose shade you do not expect to sit."