Firebrand Artisan Breads founder Matt Kreutz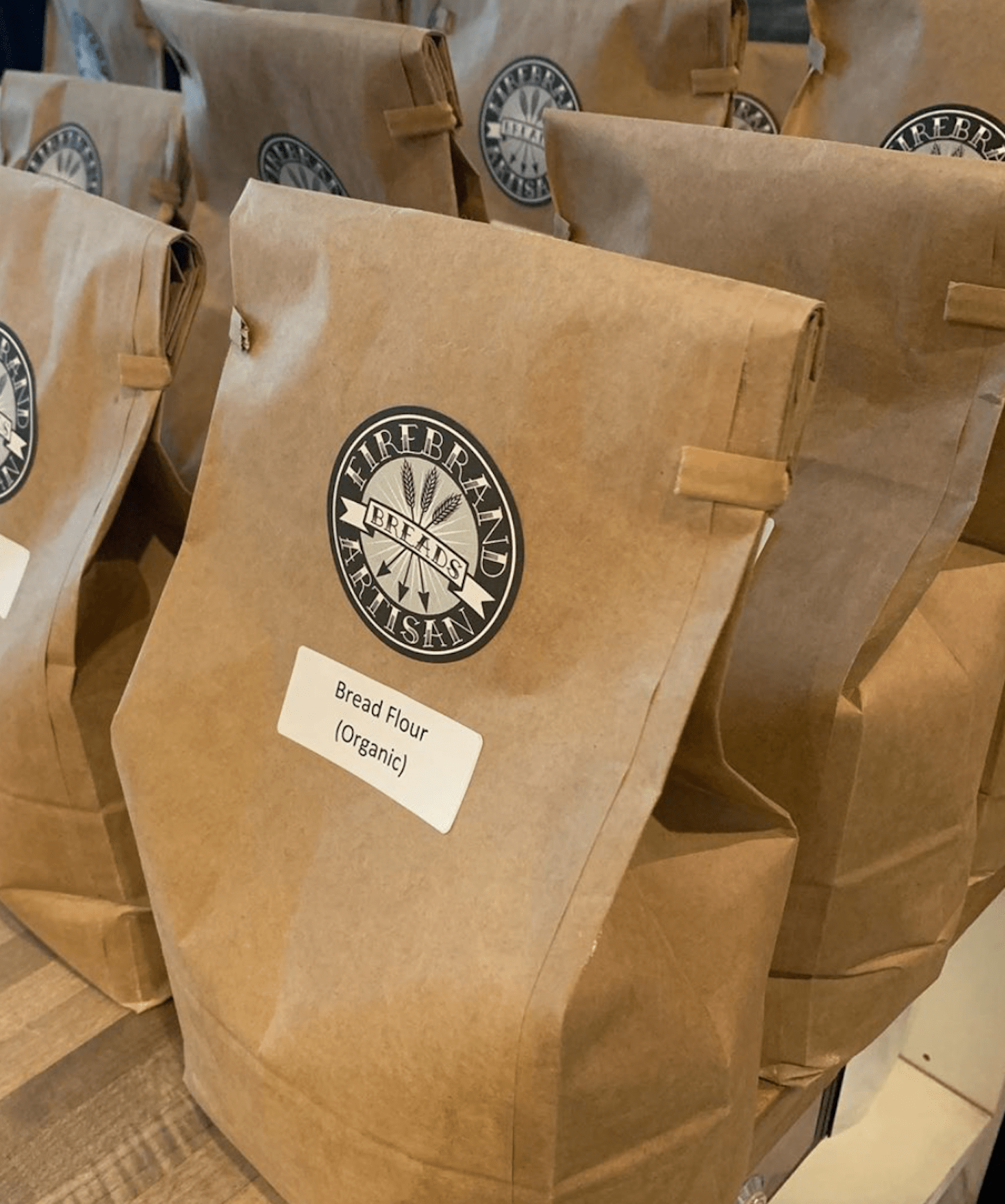 has been baking bread since the age of 14. He works with wood fires, stating that there's a thermal mass of heat you could never get with gas, and it keeps him tuned into the entire baking process. Firebrand is not just a bakery, café and kitchen, however. The Oakland-based company employs formerly incarcerated or homeless individuals to fight recidivism; donates $250k worth of products every year to homeless shelters, at-risk youth groups and women's shelters; and has an educational component offering baking classes and more. Firebrand began with 2 people working (and living) in a warehouse, and has since grown to employ 80 people—80% of which are POC. Among their managerial staff, 60% are POC and 60% are women. Their supply chain also reflects the community as they support local minority-run businesses. In response to the pandemic, Matt and his team have been donating food, bread and pastries to nurses, first responders, protesters and restaurant workers. The future holds exciting work for this company as it pushes further into its social mission including signing on to support upcoming legislation that will provide workers the right to be offered their jobs back as businesses get on their feet again. —Annabel Schulz
How did you get started?
I've been baking bread since I was 14. The day after I turned 14, my mom took me to the high school office and I got a work permit. I started working full-time at a local bagel shop—shout out to Bagel Buddies! That was one of three really formative food experiences in my teenage years. I loved it there and I've never had a job outside of making food since. I scrubbed floors, washed dishes and took out trash, but I loved it.
My second was in my junior year of high school where we had a culinary program as part of a larger vocational school. The chef was demanding, loud and caring. He pushed us, treated us like adults, and not only prepped us for the real world, but taught us how to treat people from different backgrounds. We were a real mix of misfits and he didn't make us feel like that. He embraced that and used it to motivate us. It was really inspiring to be part of.
The third experience came in the end of my junior year of high school when I got my first job baking at a wood-fired bakery. I fell in love with the people who were attracted to working in service. It was such a diverse and interesting stew of people that really opened my eyes to a lot of different perspectives. It was part of an 8 bakery chain and I was the only American in the whole area, so it was really invaluable to me. It also got me further into the technical and professional side of baking that I really needed.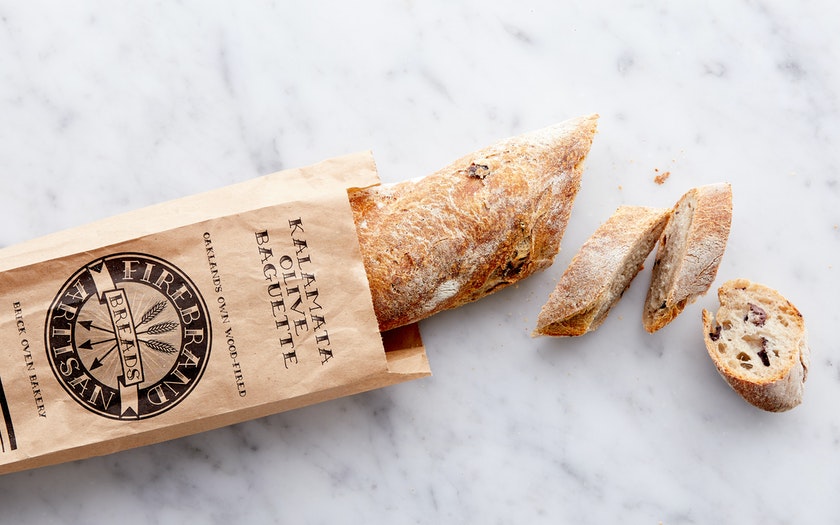 What are you doing now in the age of Covid?
Making moves! It's a really exciting time in a lot of ways here. There's a certain energy and spirit that has been woken up for Firebrand. We all seem to be thinking faster, pushing ourselves and working for each other more than ever. It's the best parts of what I would call "old school Firebrand," but we're in a much better place now.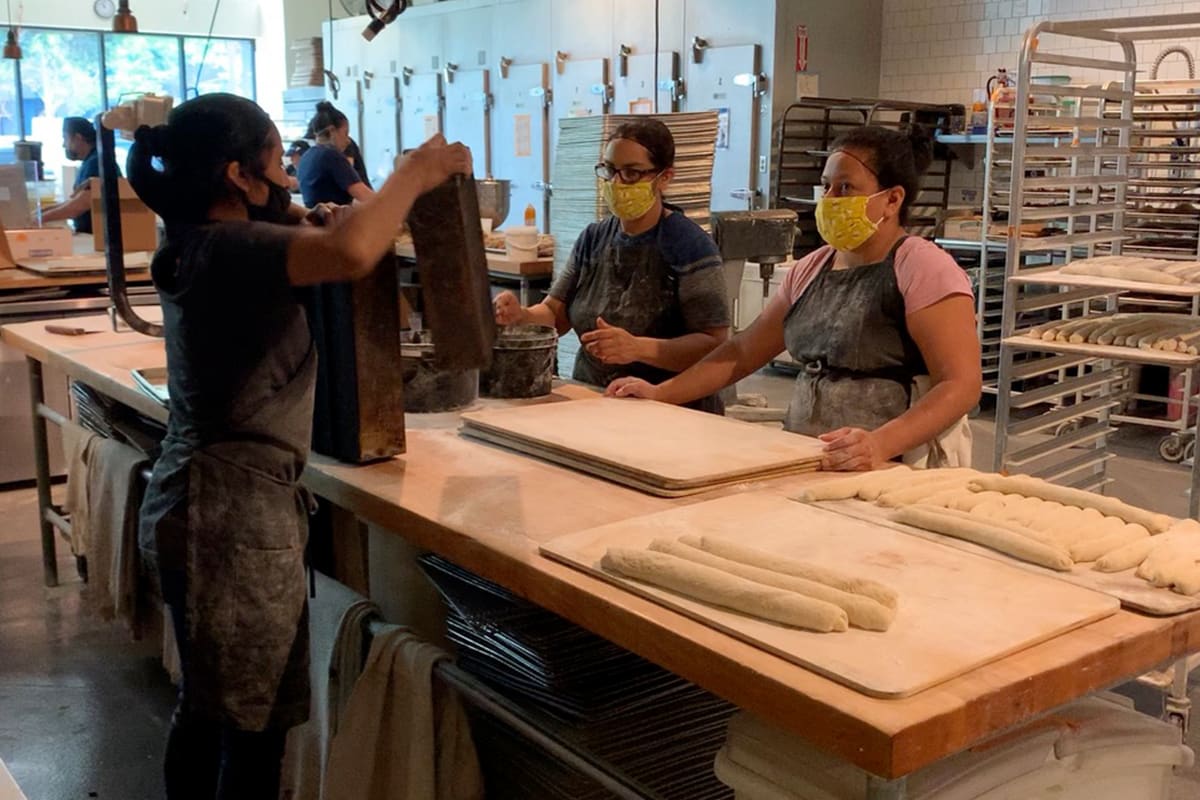 What inspired the educational component of Firebrand?
I believe everyone is capable of greatness and it is our job to push ourselves to be better everyday, company wide. We get there by making sure we level the playing field on knowledge and bringing more people in on the decision-making process. I always say that the 80 people in the trenches make more important financial decisions than I do everyday, and if we can provide the context, know how and transparency, we'll be a much stronger company.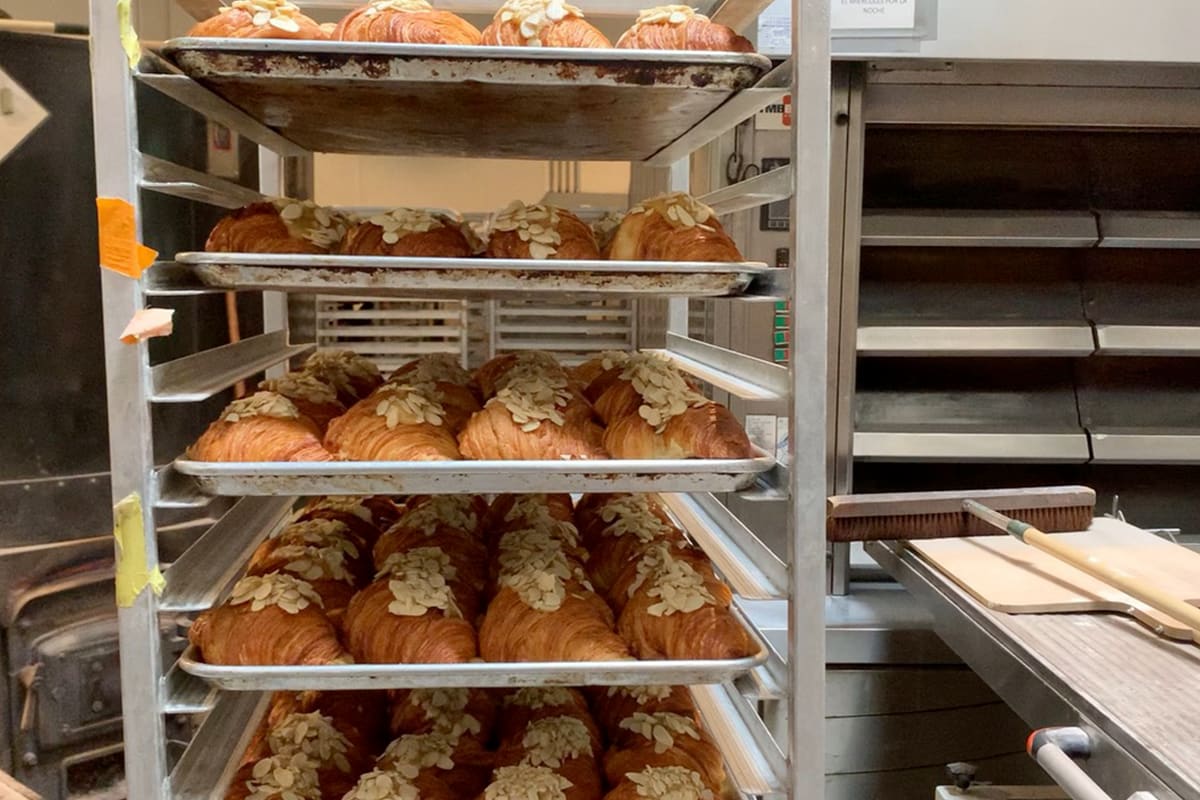 How do you engage with the local community (both before covid and now)? 
Being involved with our community is not a trend for us. We've always tried to find ways to make ourselves better stewards of our town. That can range from things like donations, sponsorships and auctions to our hiring practices, volunteer works, mentoring or sponsoring legislation to better support workers in Oakland. We donate about $250K a year in product to homeless groups, at-risk youth groups, battered women's shelters, etc. We also believe that hiring people who are formerly incarcerated or homeless enriches our community by breaking the cycle of recidivism that snatches almost 70% of people from the criminal justice system.
So, what we do pre- and post-COVID is the same. We give back and lean in to as much as possible to do what we can to support our staff and our city. Most recently, we'll be signing on to support upcoming legislation that will provide workers the right to be offered their jobs back as businesses get back on their feet. We've been donating food, bread and pastries to nurses, first responders, protesters and restaurant workers to have free meals.
It's also important to us that we not only have a diverse staff (80% of Firebrand employees are POC), but that we are promoting them into leadership positions and giving them more training and professional development. Out of all our managers promoted from within, 60% are POC and 60% are women. Also, it's important that we have suppliers who reflect our community and we are supporting minority-run businesses. We have multiple supplier relationships with POC-run businesses and that will be increasing over time.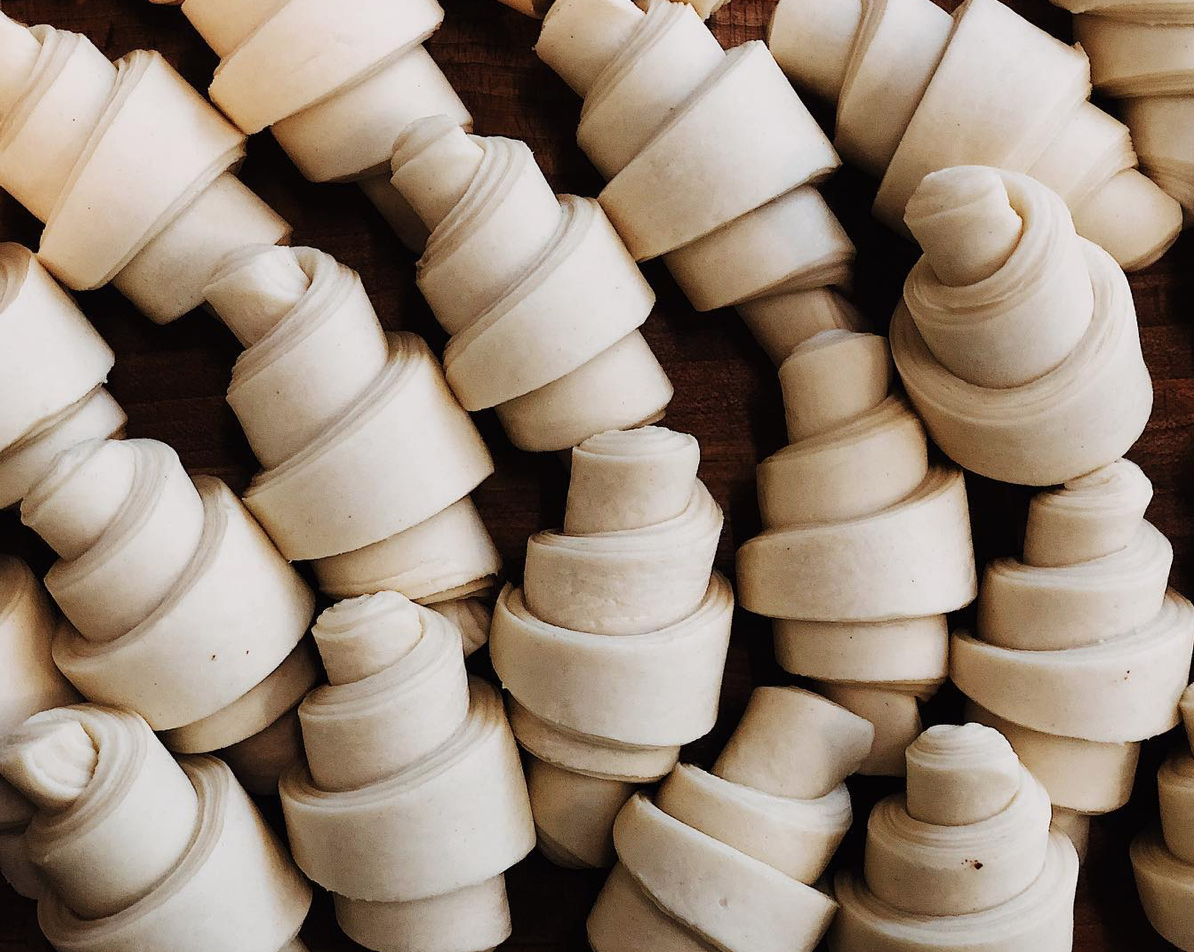 Why wood-fired?
There's a thermal mass of heat that you can get with wood that you'll never get with gas. It also keeps you grounded to the process and in tune with what you're doing at all times.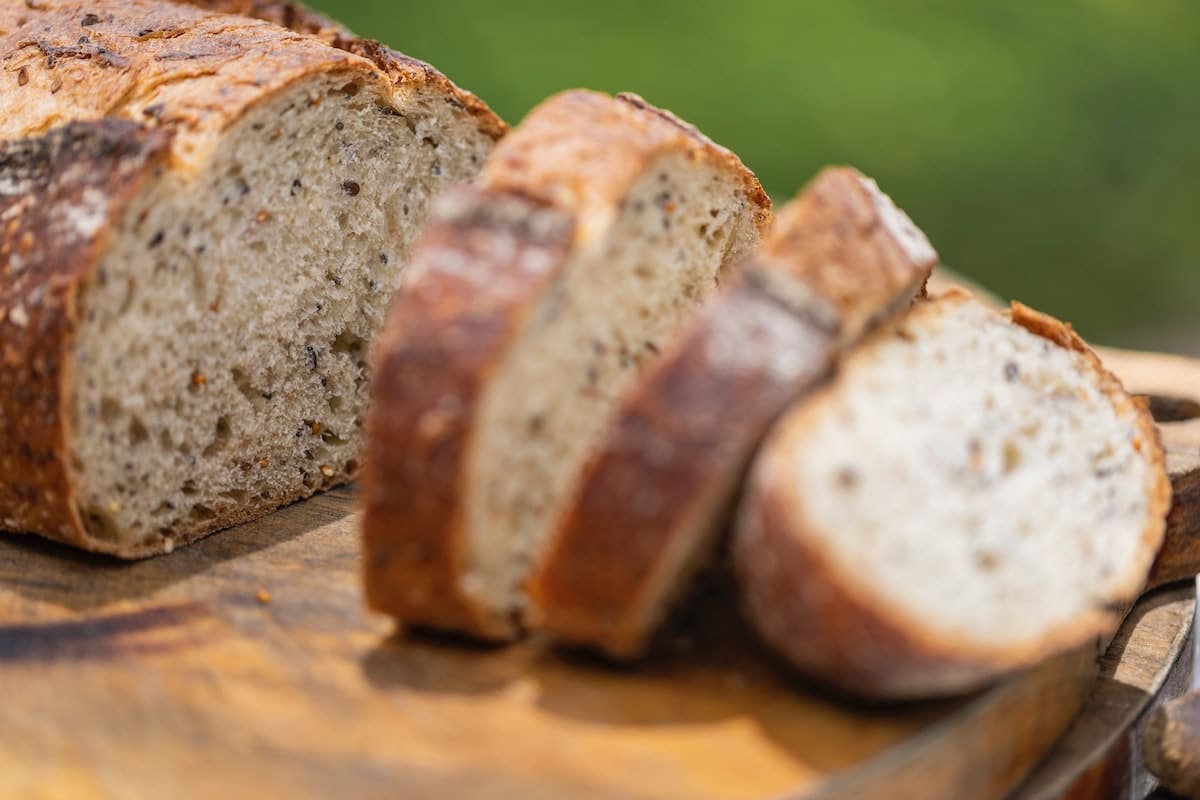 What's the secret to the perfect loaf of bread?
The beautiful part of being a baker is that you'll never bake the perfect loaf. You'll always be searching to do better every day.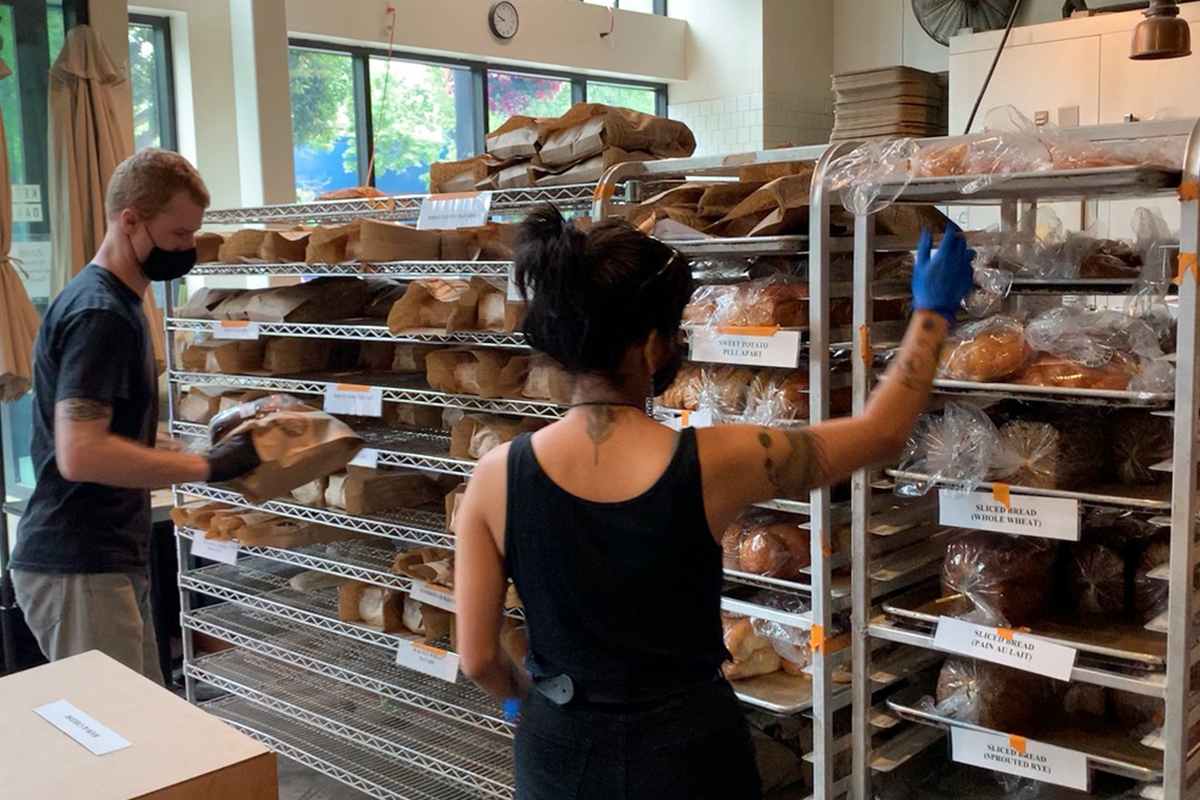 You opened up in 2008 amid the Great Recession. This is now the second crisis you're going through. Have you found any parallels?
This is really different—both because of how swift it's been, but also because we're in a much different place now. When we started, it was just two of us for years. We could be extremely lean—go homeless and sleep in the bakery for 18 months type of lean. Now, we have 80 people and we have to make sure we are doing everything we can to protect our staff and come out of this stronger. Both require a bunker mentality, but also require you to still keep an eye on the horizon and keep pushing and pushing.
Both were/are opportunities to grow and become better versions of what we were and I think that's what we're doing.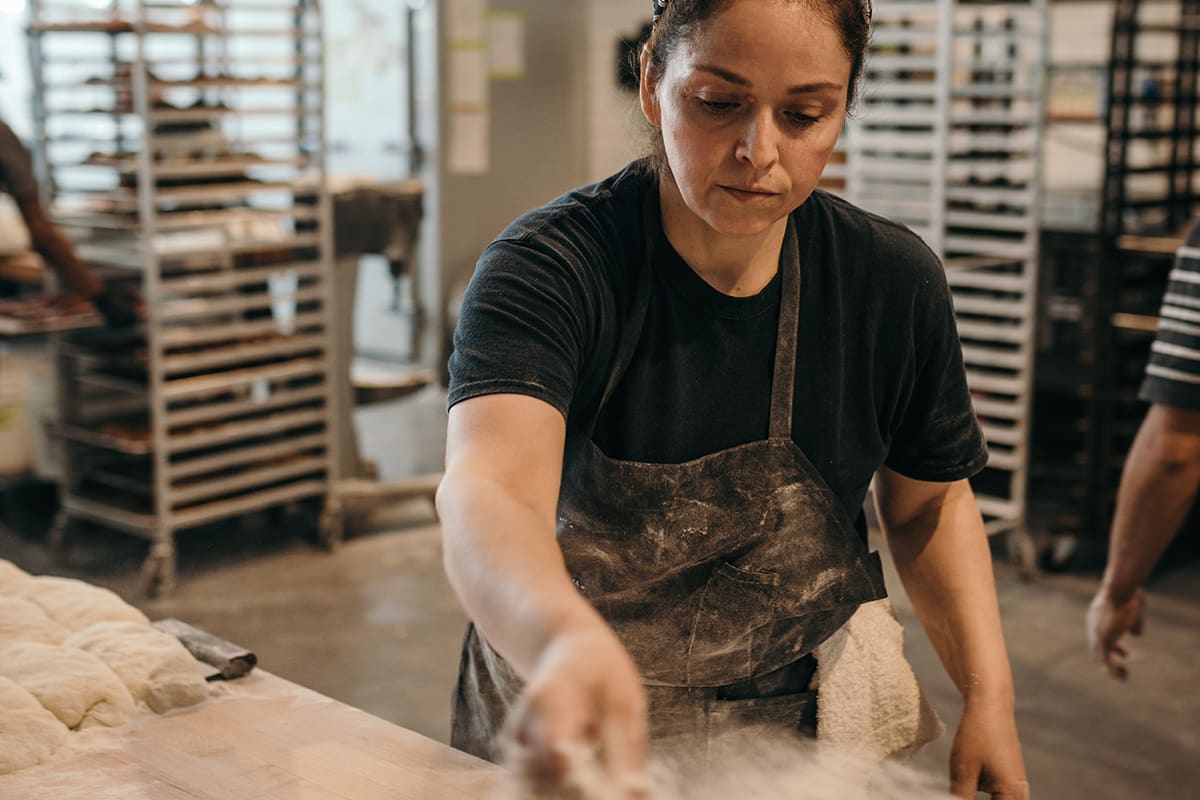 What's it like operating in an open floor plan bakery?
In our first space, we were on top of each other, all piled in 1440 sq ft of a windowless warehouse. We wanted to show the community what we were doing and who we are, so we opened it up and made it a bit of a show. I've worked like that at one bakery and it was fantastic. I really loved it. I think we have amazingly talented people at Firebrand and people should see what they do.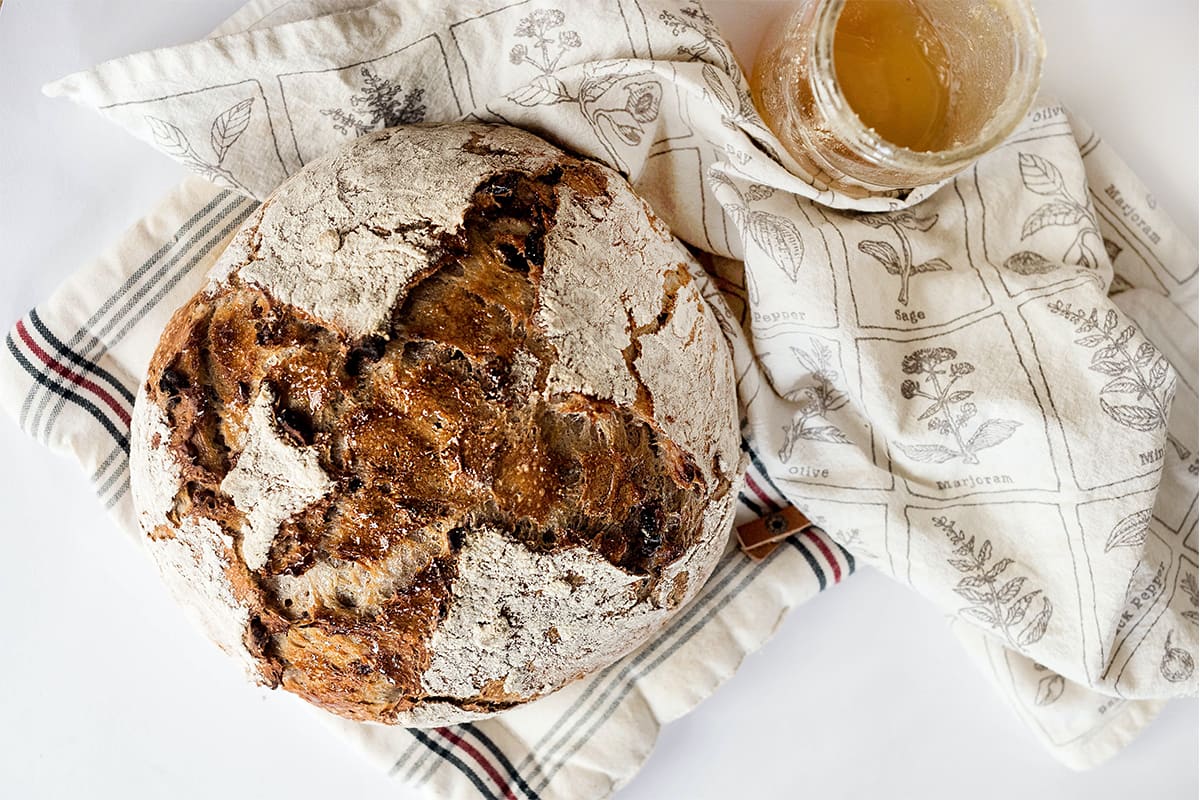 What do you think the future holds for bakeries like yours? 
I honestly don't think much about other bakeries. We've always tried to be like the band that stops listening to other people's music when they're making their record. We want Firebrand to not be listening to trends or what other bakeries are doing, but what our culture dictates. I think businesses as a whole are going to have to make sure they are actually serving a purpose and not practicing "social responsibility." Firebrand is in the middle of a great change—something we've been working on for about a year now and it's really exciting. We're going to be going very aggressively into our social mission, doing more and more and trying to create a unique business model/structure that will put us on a much different plane.