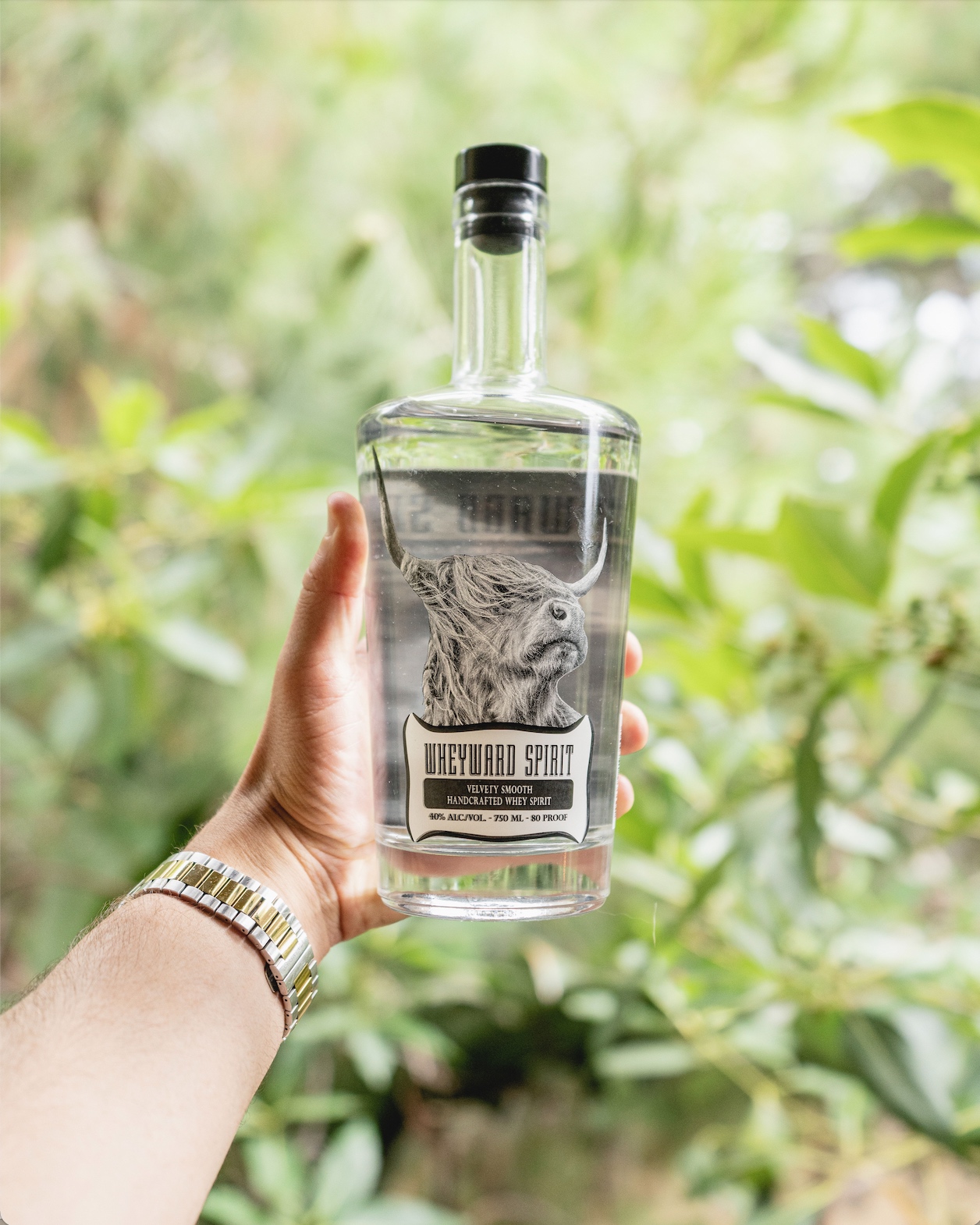 Billions of pounds of whey, a nutrient-rich byproduct of the cheesemaking process, goes to waste each year. For every ten pounds of milk, makers can produce just one pound of cheese, leaving nine pounds of whey behind. Food scientist and product developer Emily Darchuk saw the problem firsthand and began searching for a solution. With the knowledge that whey could be fermented into alcohol, she partnered with California dairies to upcycle their whey waste and created a grain-, gluten- and lactose-free specialty spirit called Wheyward Spirit. It has received several accolades since its 2020 launch including a 2021 Good Food Award and Food Finalist for the Fast Company World Changing Ideas Awards. Some people sip it plain on the rocks while others use it to replace traditional base spirits in a variety of cocktail recipes—it's even in an ice cream (Ben & Jerry's just brought their Dublin Mudslide flavor back with Wheyward Spirit's help).
—Charlotte DeFazio
How did your career working as a food scientist lead to founding Wheyward?
Before starting Wheyward Spirit, I worked as a food scientist and product developer with a passion for the natural food industry. I always cared about where food came from, and as a scientist, I had a natural curiosity for how to make a difference through innovation. Before jumping into entrepreneurship, I worked commercializing products. From my time working in the dairy industry, I saw the issue of whey waste firsthand (for every ten pounds of milk, cheesemakers can only produce one pound of cheese, leaving nine pounds of nutrient-rich whey left behind). It's something that has stuck with me until I had the platform to pursue a solution. The biggest realization I had through my journey learning about the food system, especially with whey, is that waste isn't waste. By taking a holistic look at our food system, we can bridge gaps in the existing supply chain and handcraft a product that adds value to our producers and customers.
In the spirit of sustainability and adding value to the spirits category through making a better tasting alcohol, we partnered with domestic dairies to upcycle whey food waste and hand-craft Wheyward Spirit, with a goal to make spirits differently. This way, we give back to the food system and create a sippable spirit that's made for something more.
By upcycling and building a circular economy approach to production at scale, we reduce the strain of food waste on the ecosystem, maximize the inputs of food production, and lower the impact of spirit production.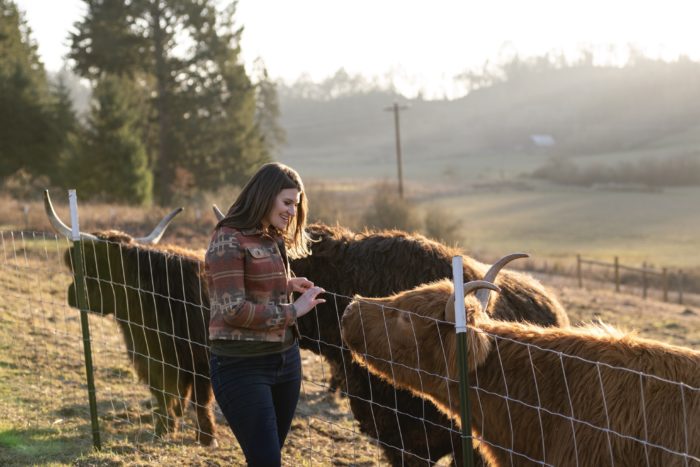 Leftover whey is often used as fertilizer or biofuel. That's a bad thing?
It's a mixed bag as to what happens to whey and often depends on the location and scale of the dairy, but most of it leaves the human food chain. It can be fertilizer, animal feed, bio-digested, sent down the drain to wastewater treatment plants, and some locations can fully use it for food ingredients. Even when used for protein powder, there is often a waste stream remaining. Whenever and however it leaves the food system, it is not going to its highest and best use. Less than half of the whey produced in the U.S. is fully utilized as human food.
At the same time, there is a gap in whey utilization. More than 30% of all food produced in the U.S. goes to waste. As societal and governmental concerns for rising greenhouse gas emissions and water scarcity increase, more consumers want a better way to spend their money, help the environment, and make a difference with their purchases. This issue has become so critical it is now part of the United Nations (UN) sustainable development goals.
Our circular economy approach to production is closely aligned with their focus on Sustainable Consumption and Production (12.3) with the goal of doing more and better with less. It is also about decoupling economic growth from environmental degradation, increasing resource efficiency, and promoting sustainable lifestyles. We are also aligned with the Environmental Protection Agency (EPA) and United States Department of Agriculture's USDA goals to reduce food waste.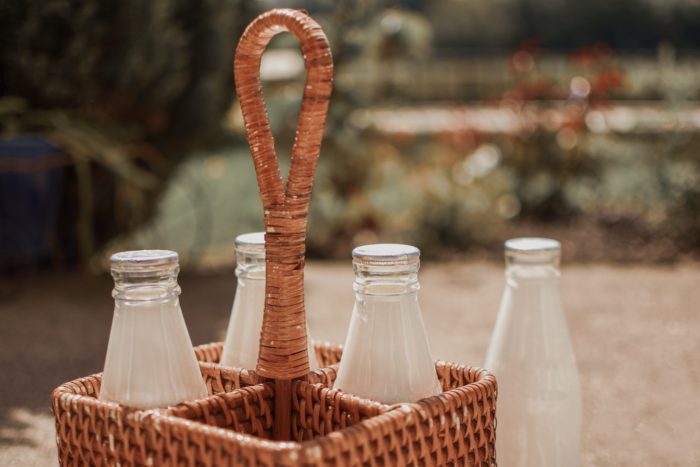 How much food waste do you estimate having saved so far?
In partnership with our suppliers, we have fully utilized over 500,000 pounds of whey.
Where is the whey coming from?
We have sourced all our whey from California dairies from a collection of key partners that allow us to sustainably source from farm to flask.
How is this lactose free?
During fermentation, sugars [lactose is the sugar found in dairy products] are converted into ethanol within our whey beer/wash which we then distill to create our spirit.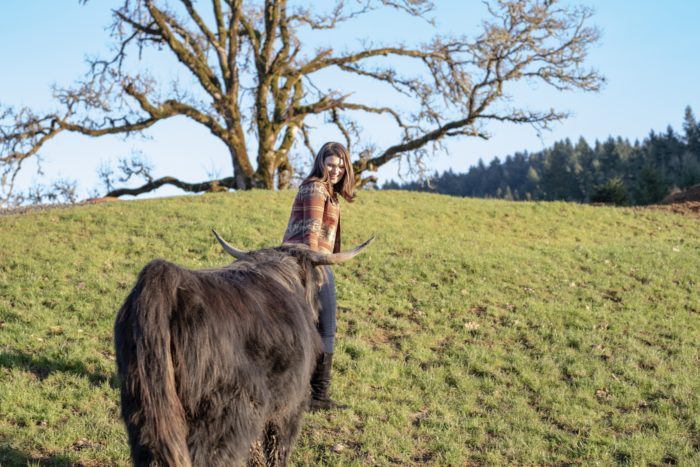 Environmentally, what are the most harmful aspects of the alcohol industry?
Alcohol production can be a heavily resourced intensive in the growing of feedstock crops just for fermentation (grain, grapes, fruit, potatoes, agave, etc.), as well as resources used in the production of the spirit and management of the waste stream. Our feedstock is unique and has a lower impact as it is upcycled and requires fewer natural resources like water in the production of our specialty spirit. We also don't have the large amounts of solid waste like a grain fermentation would have.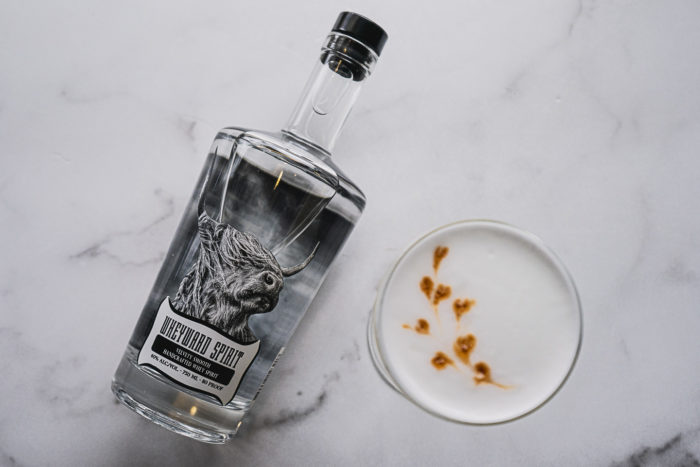 What does the spirit market look like now?
Our goal is to bring the natural food ethos into the spirit industry with a focus on lower impact, more sustainable production, and a focus on artisan handcrafted practices that produce a naturally flavorful spirit to be savored mindfully. It is in the very early stages, but there is a movement for more sustainable and diverse spirits. The biggest thing consumers can do to support the growth of and increase the diversity of makers aiming to make new products in more sustainable ways is to look for naturally produced specialty spirits like ours. They can tell their local retailers they want more diversity in their offerings, and the values that matter in every other aisle of the grocery store should also be reflected in their alcohol selection.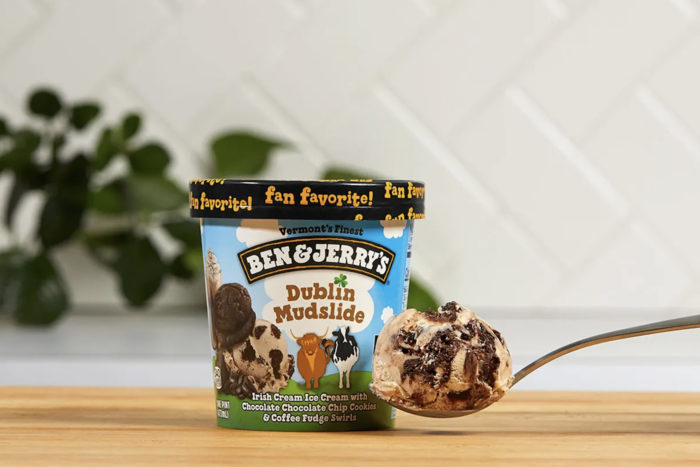 Have you faced a lot of resistance from the vegan community?
We haven't had resistance from the vegan community as there are plenty of spirits on the market that are already vegan. And by working to make sustainable use of an existing waste stream to prevent food waste, we have some environmental benefits over plant-based spirits. We ferment our spirit using a dairy base, but there is no dairy added, so people who avoid dairy due to lactose intolerance can still enjoy our spirit. Even with the increase in analog dairy products, dairy consumption in the U.S. is growing. Cheese, especially specialty cheese, is a large part of this increased consumption. We are working with sustainable partners to produce our farm to flask spirit, add value to the broader food system, and as the category continues to grow, be an important part in making sure byproducts are being utilized.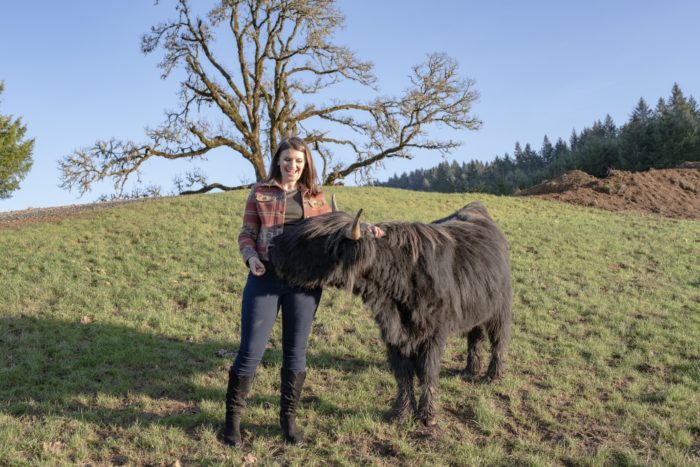 What are three things you would like to see change in the food industry?
A focus on food waste prevention across the entire food system
More collaboration between startups, craft makers, retailers, and industry to highlight, educate and scale best practices in food production
Greater support for diversity, innovation, and more natural and sustainable practices in the alcohol industry
Do you have a favorite Wheyward Spirit cocktail recipe?
There are lots of favorites! It can be used just like any other spirit that makes up the 1-3 oz base of a cocktail recipe. And an added benefit of using Wheyward Spirit in your cocktail is you can often drop the sugar by 30% compared to a traditional cocktail recipe since our spirit is so flavorful and smooth.
Some of our signature cocktails include the Wheyward Martini, Waste Not Sour, La Mucca Negroni and Last Wheyword. You can start your Wheyward cocktail journey with our cocktail quiz that will give a custom recipe recommendation to suit your taste.