Gary Bencheghib and his siblings, Kelly and Sam,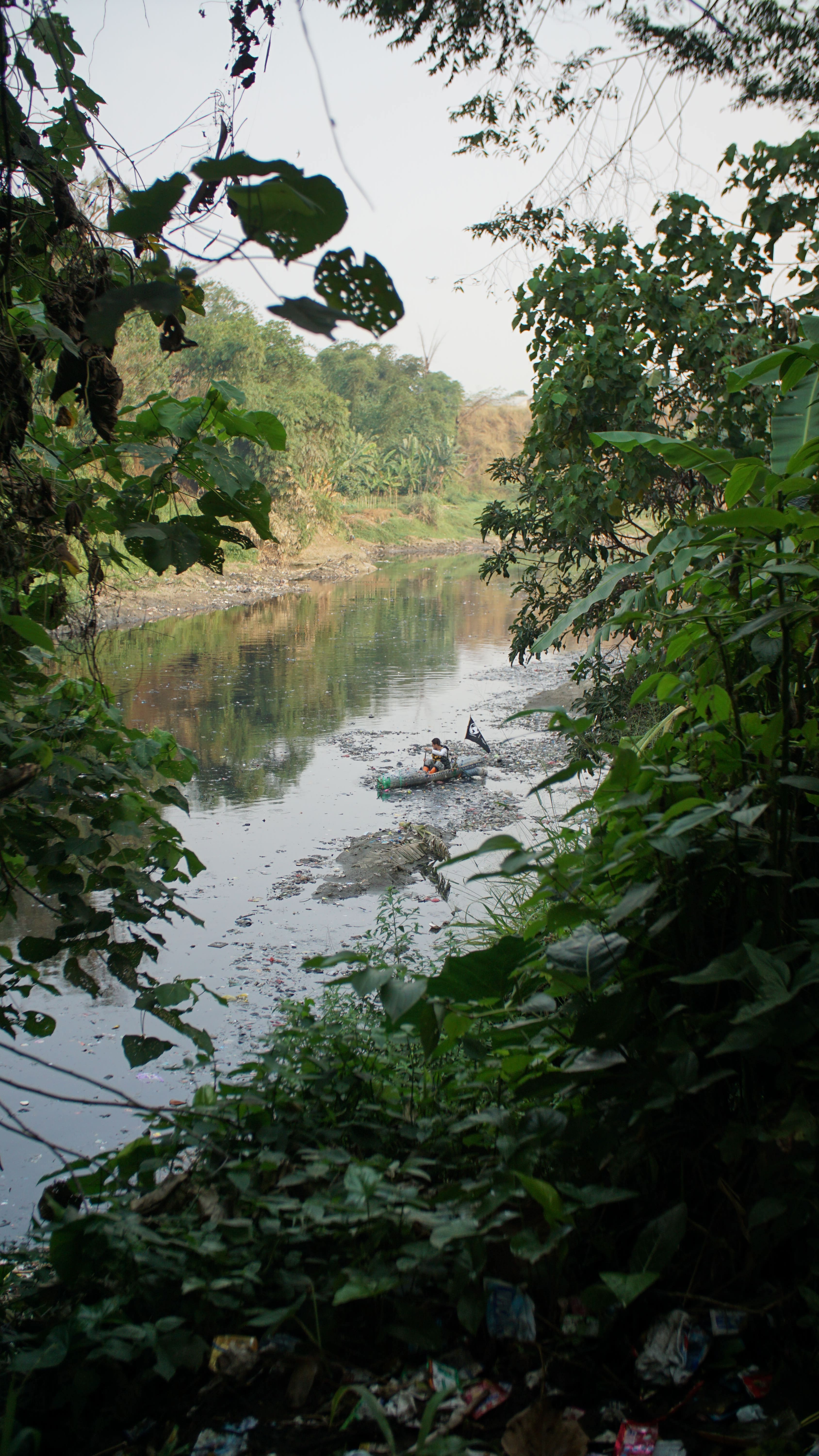 grew up in beautiful Bali, Indonesia after their family moved from France when he was 9 years old. Their passion for the environment blossomed as they went from young children to teenagers, surrounded by rice fields, wildlife and ocean. Yet even as children, they became distressed by the plastic-laden beaches, and witnessed the rapid development of the island and its influx of pollution. It didn't take long to figure out that the waste was traveling into the ocean through the rivers and streams. In 2009, they founded a youth-led organization called "Make A Change Bali," a free-from-plastic call to action that has since evolved into Make A Change World. In 2017, Gary and Sam paddled down Indonesia's Citarum River in boats made from plastic bottles. Their findings, and video documentation of the event, helped raise awareness and led to President Joko Widodo ordering mass river clean-ups. They have ventured down some of the most polluted rivers in the world including the Mississippi and New York's Gowanus Canal. And it's not all plastic; most are also ridden with heavy metals from textile factories and chemicals from agricultural runoff. Read on to learn about the results of these expeditions, their show Sungai Watch, and more on the importance of these precious waterways. —Charlotte DeFazio
In 2017, you and your brother, Sam, took a trip down the Citarum River in Indonesia in a boat made from plastic bottles. What inspired that trip? What were you able to learn by traveling on the water as opposed to walking along its bank?
Over 90% of plastics in the ocean come from land-based sources in particular rivers and streams. We have been focusing all our efforts to address this by going down some of the most polluted rivers in the world. In the summer of 2016, I travelled down the Mississippi river with a group of friends on a boat made from 800 plastic bottles and recycled wood. Although the Mississippi tops as one of America's most polluted rivers due to its toxic chemicals from arsenic to mercury, we did not see the shocking visuals we were going for.
That next summer, when we googled the "most polluted in the world", we were shocked to find out that it was the Citarum river located in our home country of Indonesia, on the island next to Bali. The Citarum is located just south of Indonesia's capital, Jakarta, and runs through the city of Bandung, one of Southeast Asia's hubs for textile production. A recorded 800 factories have been dumping their toxic waste directly into the river and in 2013, it made it in the top 10 of the most toxic places in the world by the Blacksmith Institute and Greencross Switzerland, among which Chernobyl is included. In many ways, the river was the elephant in the room of Indonesia. And we thought that by physically traveling down it on the materials that are polluting the river, in this case plastic bottle kayaks, we would get enough attention about the issue.
By physically rowing through a river and being inside of it, you get to see the river in a completely different light. In the case of the Citarum, we could see factory pipes with various color liquids being dumped into the river, a continuous dumpster on both river banks sometimes on fire and all sorts of dead animals. What we witnessed on the Citarum has been the worst experience by far. It was an awakening as to the lack of action we are taking around the world, but also frightening to see how far we've come in the destruction of our planet.
Your videos prompted Indonesia's President Joko Widodo to implement mass river clean-ups. How far have these efforts come? 
Along our trip, we were documenting our expedition with videos to show the actual expedition, but also some of the people we met along the way who were fighting to protect the river. Two weeks after finishing the journey, the Ministry of the Environment announced an emergency clean-up plan after watching our videos and 4 months later the Indonesian President launched a mass clean-up effort to employ 7000 military troops in what has been Indonesia's biggest clean-up. Over 80 factories have been closed down due to illegal waste dumping, but the army is taking on the charge, living in villages on the river from source to sea to educate the local communities about better waste management. They are active everyday dredging a lot of the toxic sediments that have been accumulating over the years and removing illegal waste dumps along the river.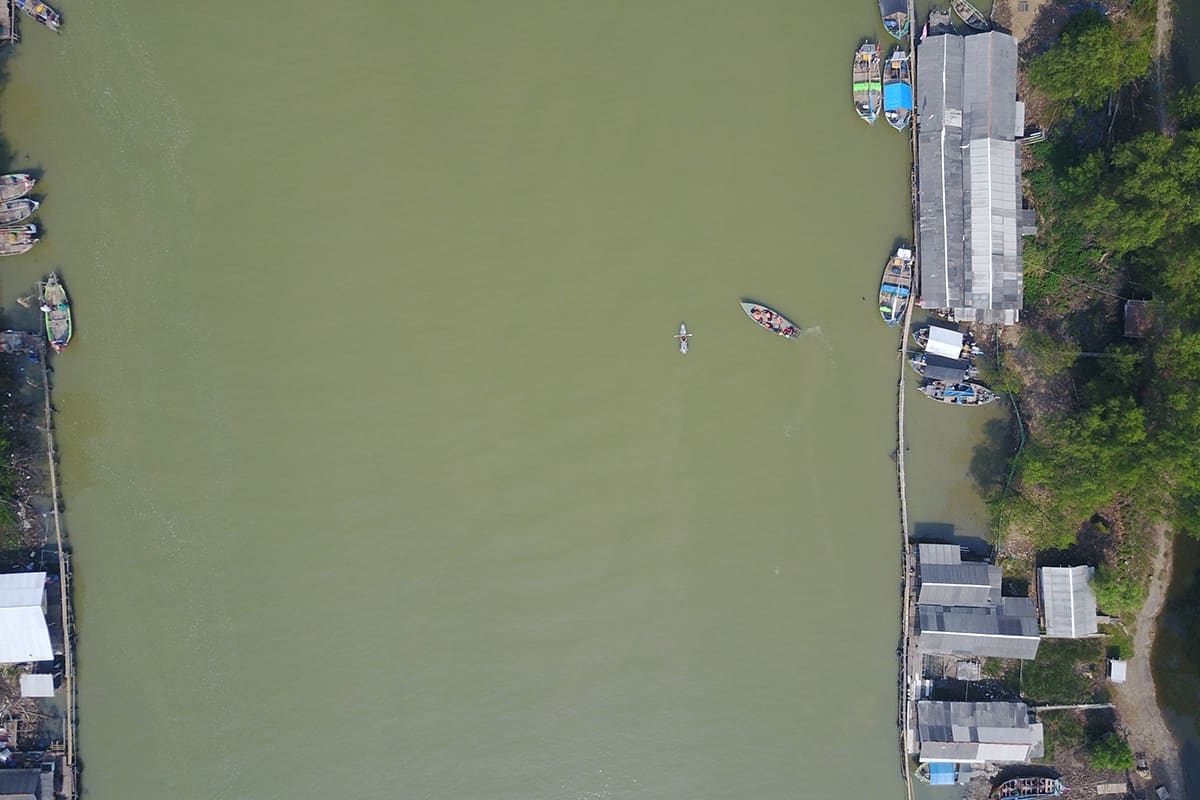 What does the Citarum look like today?
The river is in a much better state today. In some areas, the clarity of the water has even come back from what was a black toxic goo when we descended it three years ago. The river clean-up is expected to last four more years and even despite COVID-19 lockdowns around the city of Bandung and Jakarta, it is still in progress.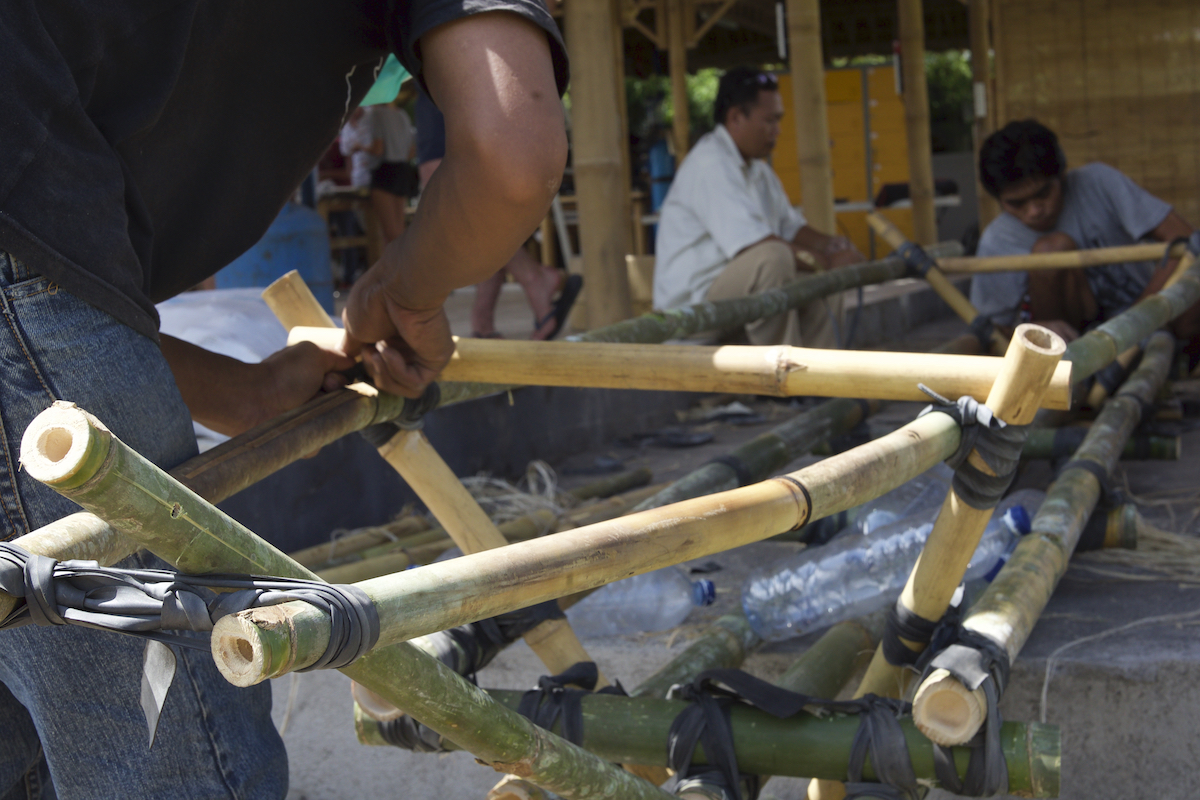 Tell us about your show, Sungai Watch.
Since our expedition, I have been going back to the Citarum frequently every 2-3 months and felt that it was hard to keep track of the change happening. That's where I came up with the idea of Sungai Watch, an open source platform to clean up waterways around Indonesia using cost-efficient trash barriers. We use GIS technology and Artificial Intelligence to track rivers that need the most urgent attention.
Here on Bali, we just launched our first pilot village to work with local communities and authorities to clean up every solution daily and track all collected waste in real time. One of the biggest problems with plastic pollution is the lack of waste management available. In Indonesia, most cannot afford waste management service, which means too much ends up being dumped in our rivers. Although river cleaning is a disaster relief effort and should not be a new normal, we hope through our efforts we can prevent a significant amount of plastics from entering our ocean.
In a recent episode, you question whether COVID-19 could continue living in our waterways. What were your findings?
With COVID-19 taking over the world, our work on the ground has slowed down. One of the ongoing questions I have been asked is whether it is still safe to clean our waterways. Upon researching more on the topic, the science is changing so rapidly. In fact, what we know now may not be the same in a matter of days. There have been various cases of COVID-19 living in feces excrements and in turn ending up in wastewater. It could be possible that the virus lives in our waterways in a place where there is no proper sewage treatment.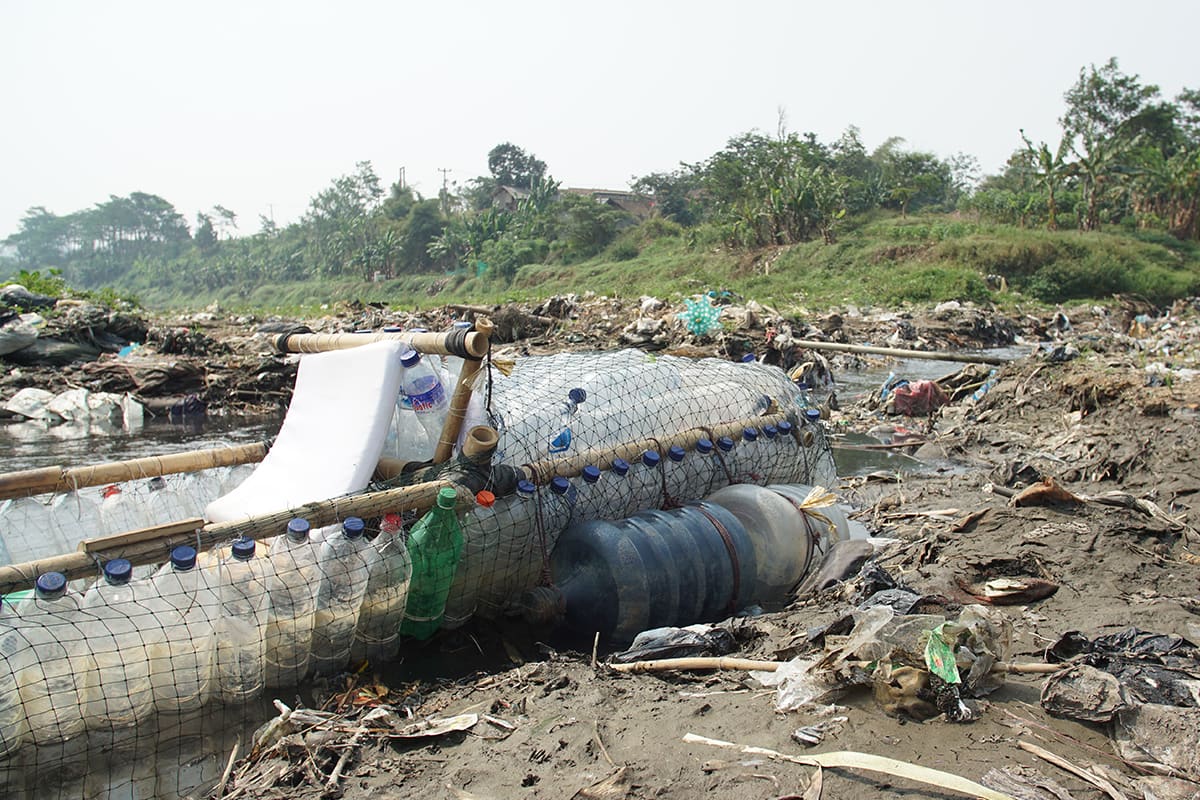 What other polluted areas in the world have you conducted river expeditions down? 
As mentioned above, the year before embarking on the Citarum, we travelled down the Mississippi river on a very similar journey floating on plastics. We have descended two of New York's most polluted waterways on stand-up paddle boards (the Gowanus Canal and the Newtown Creek) to bring to light the ongoing pollution levels of both waterways. From our travels, plastic pollution is a global problem and an urgent one that we need to address.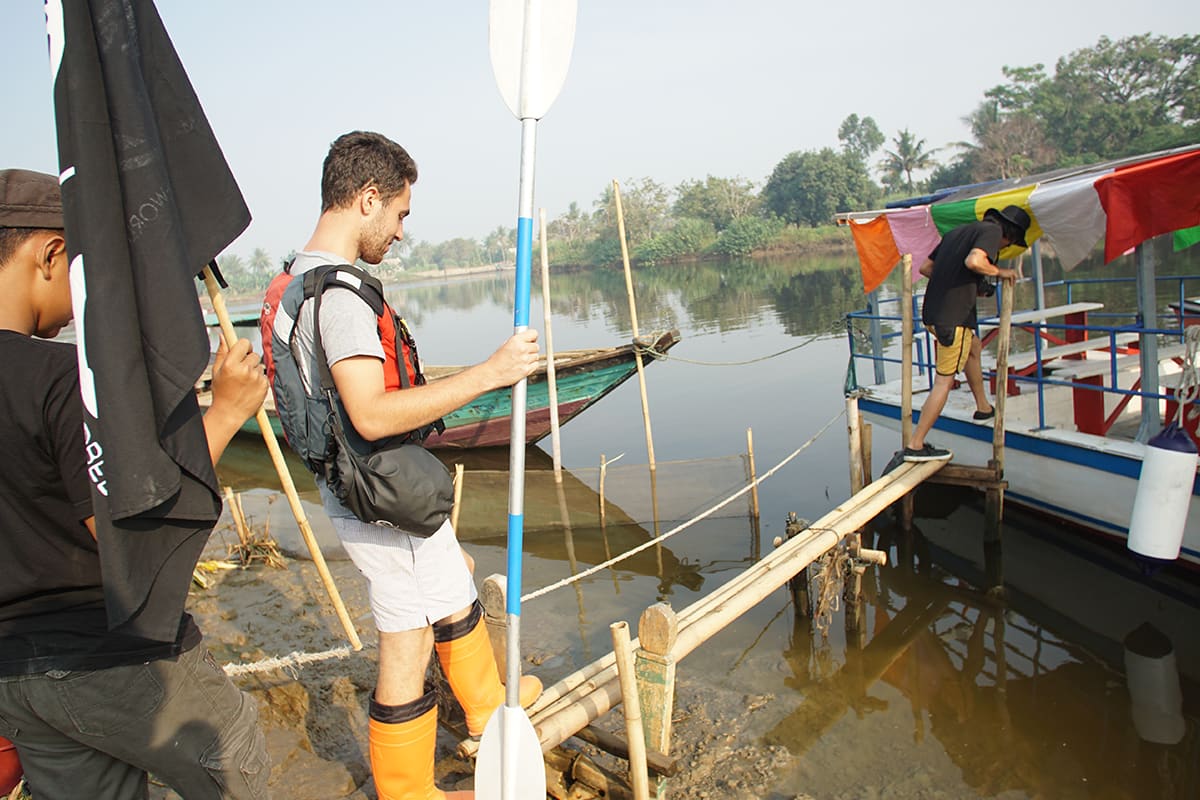 What are your thoughts on Boyan Slat's Ocean Cleanup Interceptor? Have you seen the prototype in Jakarta?
The Ocean Cleanup's Interceptor is an ambitious project that has garnered international attention and inspired ocean lovers in every corner of the world. Like its name says, it has been created to intercept plastics from entering the ocean in larger rivers. It has proven to be great for big river mouths. But its autonomous, costly and high-quality designs may not be the most replicable solution on a local and community-based level.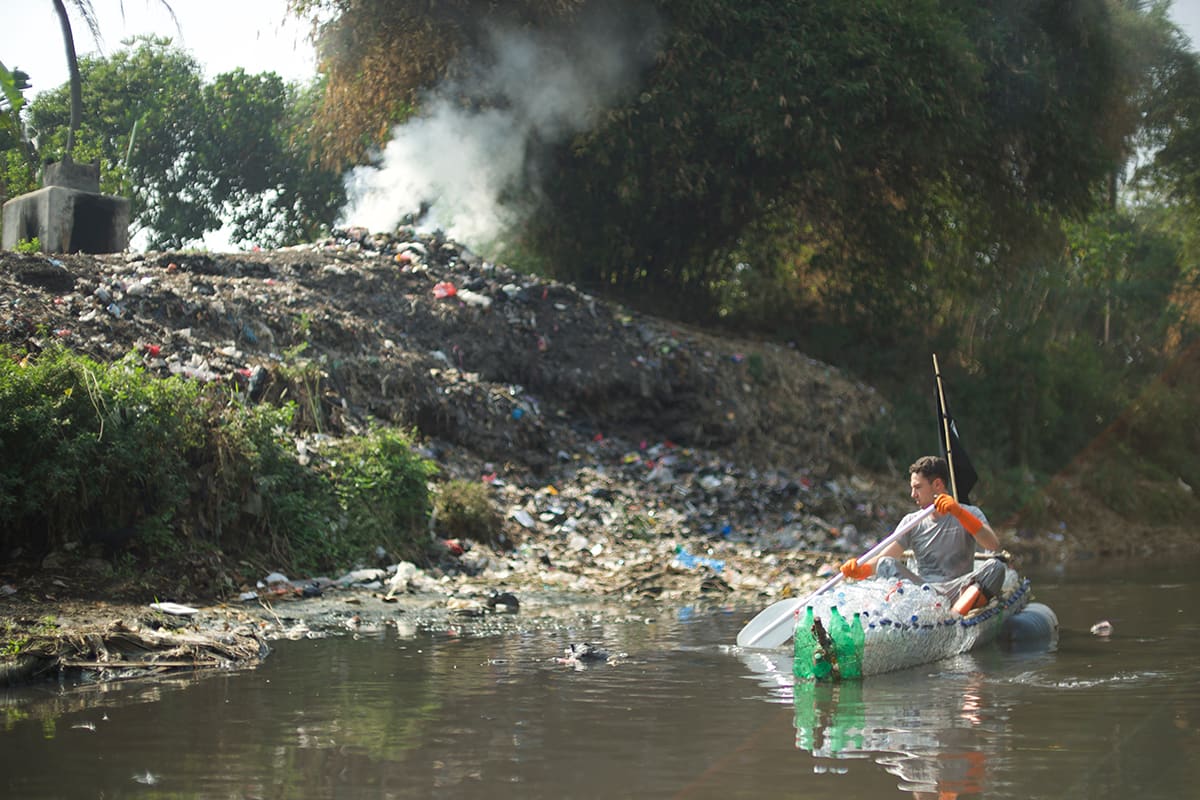 Aside from plastic and garbage, what has been most harmful to the cleanliness of our rivers? How can we reduce the level of toxicity or even revert back to a time with fresh, drinkable water?
Plastic pollution in many ways is the visible problem, but not the toxic mess that lies in the water. We tend to overthink the idea that water can be toxic when we can see right through it. On the Citarum river with its many textile factories, all kinds of heavy metals have been found in its waters. On the Mississippi river on the other hand which dredges over 40% of US water, one of the biggest causes of pollution is from agricultural runoff. In many ways, rivers are mirrors of our actions on land. In a time of such environmental concern, it is important that we pay more attention to them.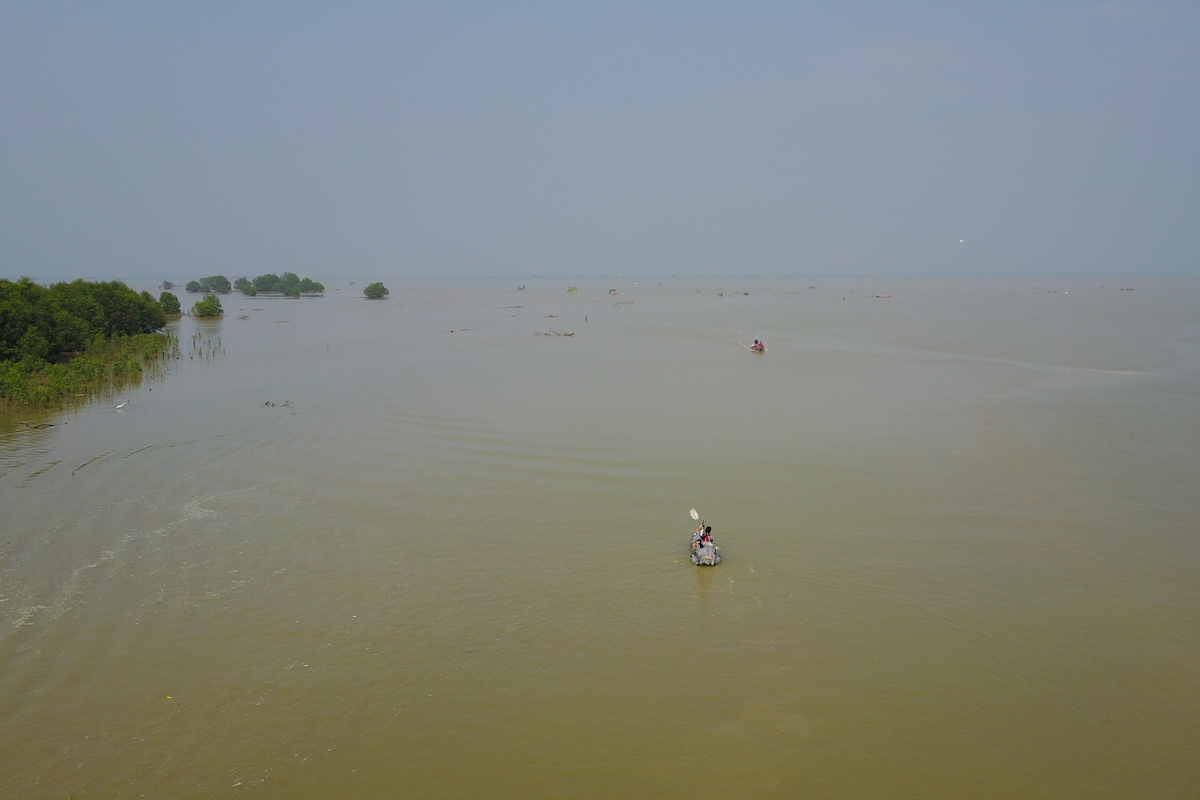 Sam ran 3,055 miles across America, from New York to Los Angeles, in Make A Change World's Ocean 2 Ocean project. What was that mission about and are there any future plans for it?
My younger brother Sam just completed an epic 3,000-mile journey on foot by running across the US. His mission was to bring the oceans to many of the landlocked communities there and inspire everyone on his way that change starts with a first step. Whether that first step is running across the States or taking a step toward reducing your plastic footprint, everyone has a role to play. We are now working on a feature doc about Sam's run.