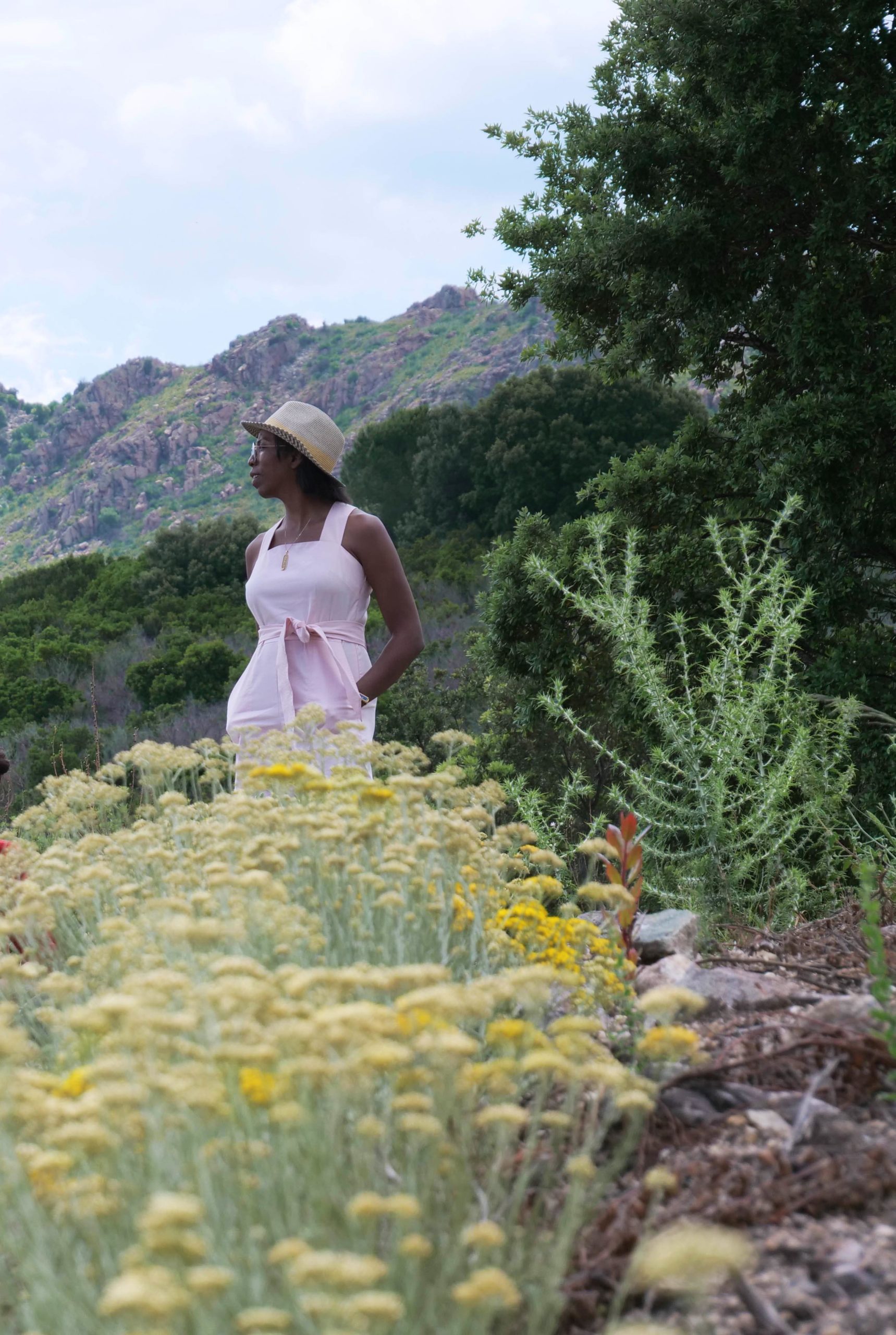 "In creating Essènci, I wanted to develop formulations that not only had physical benefits (improved hydration, elasticity, microcirculation, cell regeneration, skin tone), but also had an emotional aspect (aromatherapeutic benefits)," says Yetunde Beutler. She recently launched the luxury skincare company with her husband, Michael, who heads up their advisory board and is the Sustainability Operations Director at Kering. The pair created a beautiful brand that pays homage to tradition, artistry and regenerative farming in France. All of their ingredients—from wild carrot to the rare immortelle flower—are locally sourced from farms in Provence and Corsica, and once blended in their eco-certified lab, are packaged in refillable porcelain vessels crafted by renowned Limoges porcelain maker Maison Bernardaud, and adorned with limited edition immortelle flower and raspberry mezzotints by artist Mikio Watanabe. And one of the best things about Essènci? They currently use less than 5% plastic by weight and aim to reduce that number to 0% by 2022. —Charlotte DeFazio
What led you to founding Essènci?
Growing up in Berkeley, Northern California, I was involved in a lot of outdoor sport. I swam competitively for both my high school and college varsity teams, played varsity water-polo and rode horses. I found that the chlorine and environmental elements made my skin extremely dry. As an African American woman with dehydrated skin, I was constantly in search of healthy, eco-friendly products. This innate need to find the perfect skincare product inspired me to create Essènci.
Now living in France, it seemed natural to create a brand here. The French are known for excellence in cosmetics and skincare, as well as rigorous regulation of such products. I knew creating skincare products in France would be top notch. Over the last few years I've been working with my R&D laboratory to create organic cosmos-certified products that are a pleasure to experience and have transformative results. The ingredients I chose can be cultivated in France, particularly in Provence, the origin of our name: Essènci means Essence in provençal French. We discover the essence of things—of plants, of beauty, of life.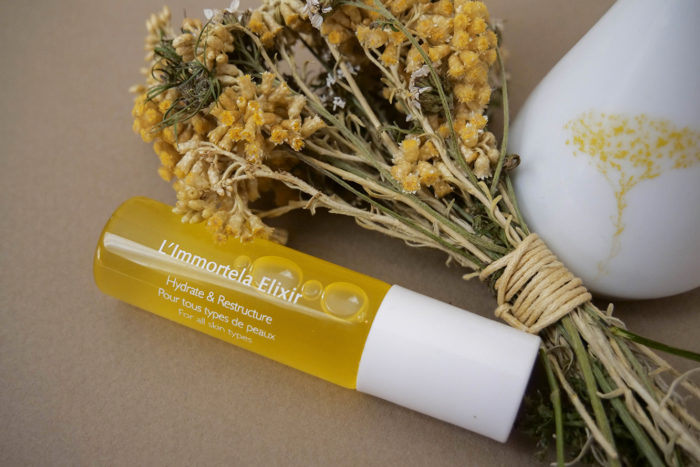 What role does aromatherapy play in your products?
Olfactory aromatherapy is the therapeutic use of aromatic essential oils to enhance mind, body and spirit. Olfactory research and empirical studies indicate that aromas can induce wide-ranging effects, and can be of great benefit to the emotional/psychological condition and physical health. Benefits are derived from the impact of the scent on the brain.
In creating Essènci, I wanted to develop formulations that had not only physical benefits (improved hydration, elasticity, microcirculation, cell regeneration, skin tone), but also had an emotional aspect. That is where aromatherapy plays a role. Our scents are not from added perfumes, but rather our unique combination of essential oils. Our exclusive composé, L'Immortela, can even help alleviate stress-related conditions such as anxiety and insomnia.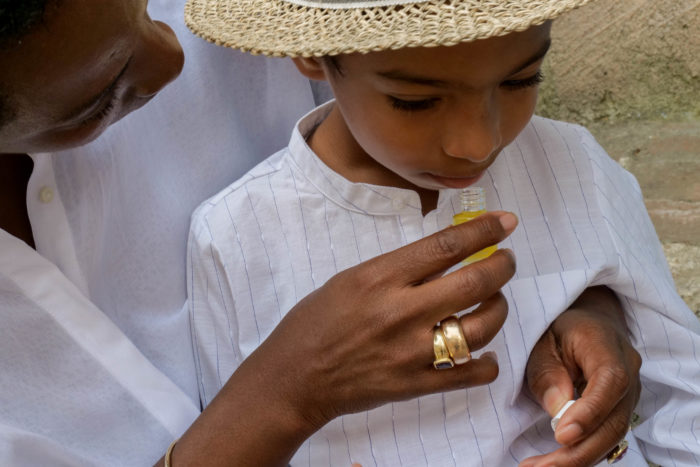 One of your key ingredients is the immortelle flower, and your cultivation process is unique. Can you tell us about it?
Immortelle is a rare flower found in sunny, dry and rocky areas around the Mediterranean. It can thrive with minimal water, but needs lots of sun. Our immortelle is organically grown in Corsica, taking advantage of the special soil and climate to produce the highest quality plants. We partner with farms who grow immortelle in the wild—no irrigation or fertilizer, just the right soil, rainwater and sun. Mother Nature does the rest. The flowers are harvested and distilled using equally natural and sustainable methods.
Immortelle as an essential oil is pretty amazing. With anti-inflammatory properties, it has been shown to boost collagen production and healing while stimulating micro-circulation. Its warm, sweet hay-like scent provides aromatherapeutic benefits, and a sense of peacefulness and tranquility, opening the heart and mind to new experiences.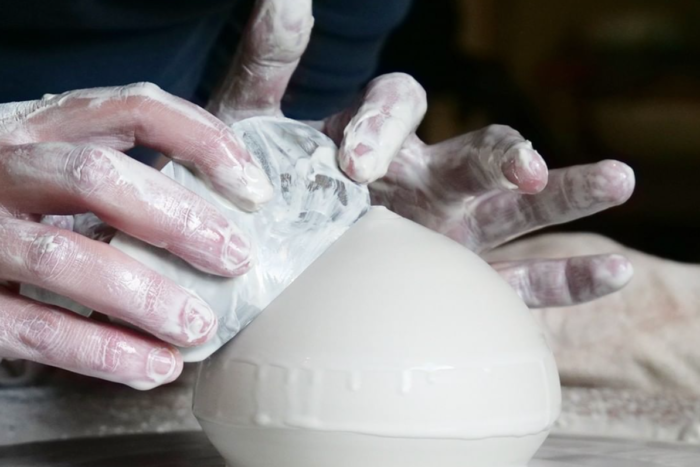 Why did you choose porcelain containers, and what does the process of making them entail?
Our passion for quality and craftsmanship is embodied by the notion of being as sustainable as possible while still existing as a truly luxury brand. The decision to use porcelain rather than plastic has made our road to launching longer, but I believe well worth it. Innovation takes time when doing it right.
I wanted a vessel that was luxurious and sustainable, both in its material and the way in which it is produced. We sought to create reusable packaging, as well as to support the guardians of savoir faire in France, the craftsmen and artisans that have practiced the art of porcelain making for generations. We partnered with Maison Bernardaud—a renowned Limoges porcelain maker—resulting in extraordinarily hand-crafted pieces that are themselves works of art. For our moisturizers, the Framboisa line, we have designed porcelain rather than plastic refills—a first in the industry. In order to further transform our bottles and jars into unique and memorable pieces, we partnered with an artist located in Brittany, Mikio Watanabe, who created the limited edition immortelle flower and raspberry designs featured on our porcelain vessels.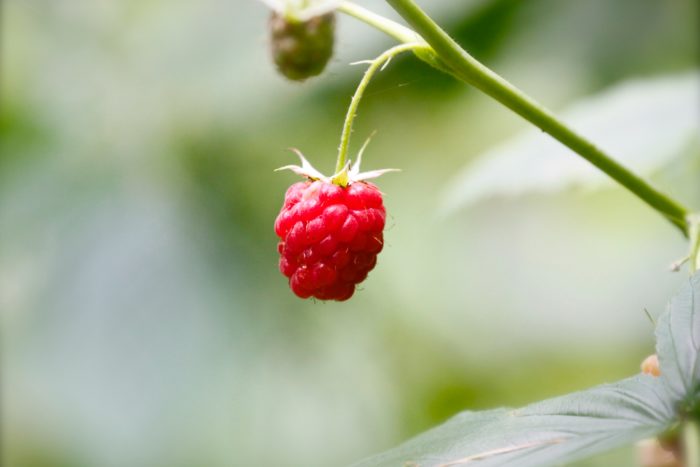 How have you been navigating your business launch throughout the pandemic?
By being present and adaptable to the changing situation here. The pandemic has highlighted the importance of caring for ourselves, our family, and our immediate community.
Your father was an early mentor of Vice President Kamala Harris. Did you ever meet her?
Yes. Her mother was a close friend of my father. As a child, I remember Vice President Harris being around our family quite a bit. I went off to Williams College in the Berkshires, and after to France, so I was not really around the Bay Area until many years later. Most recently, she attended my father's 80th birthday celebration at the Claremont Hotel in Berkeley, and spoke at my father's memorial service a few months later. Vice President Harris is one of my father's many mentees who were in my peripheral throughout my life. Of my brothers, who both played as kids together with her, one went on to attend law school with her, another attended Howard with her. They can better relay their own experiences, but both commend her character and generosity.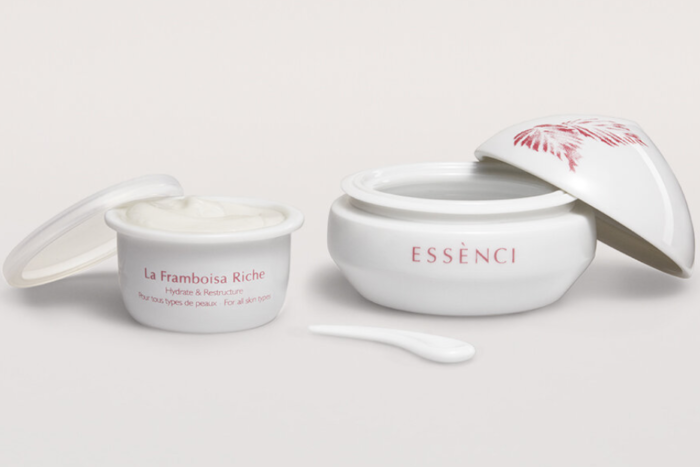 What would you say are the main pillars of Essènci?
Our DNA is innovation, savoir faire and sustainability. We have set a challenging goal to establish true luxury products that are entirely locally sourced from regions in France, void of synthetic ingredients, and healthful for the skin and the spirit. With our porcelain vessels, we flipped the script on packaging, transforming it into an art form while eliminating plastic as much as possible—we currently use less than 5% plastic by weight and aim to reduce it to 0% by 2022.
Essènci is more than just a product, it is a community of French experts and artisans dedicated to quality and tradition. We believe the best of nature makes the highest quality ingredients for our skin, and we have created an ecosystem of regenerative farming in Provence and Corsica.