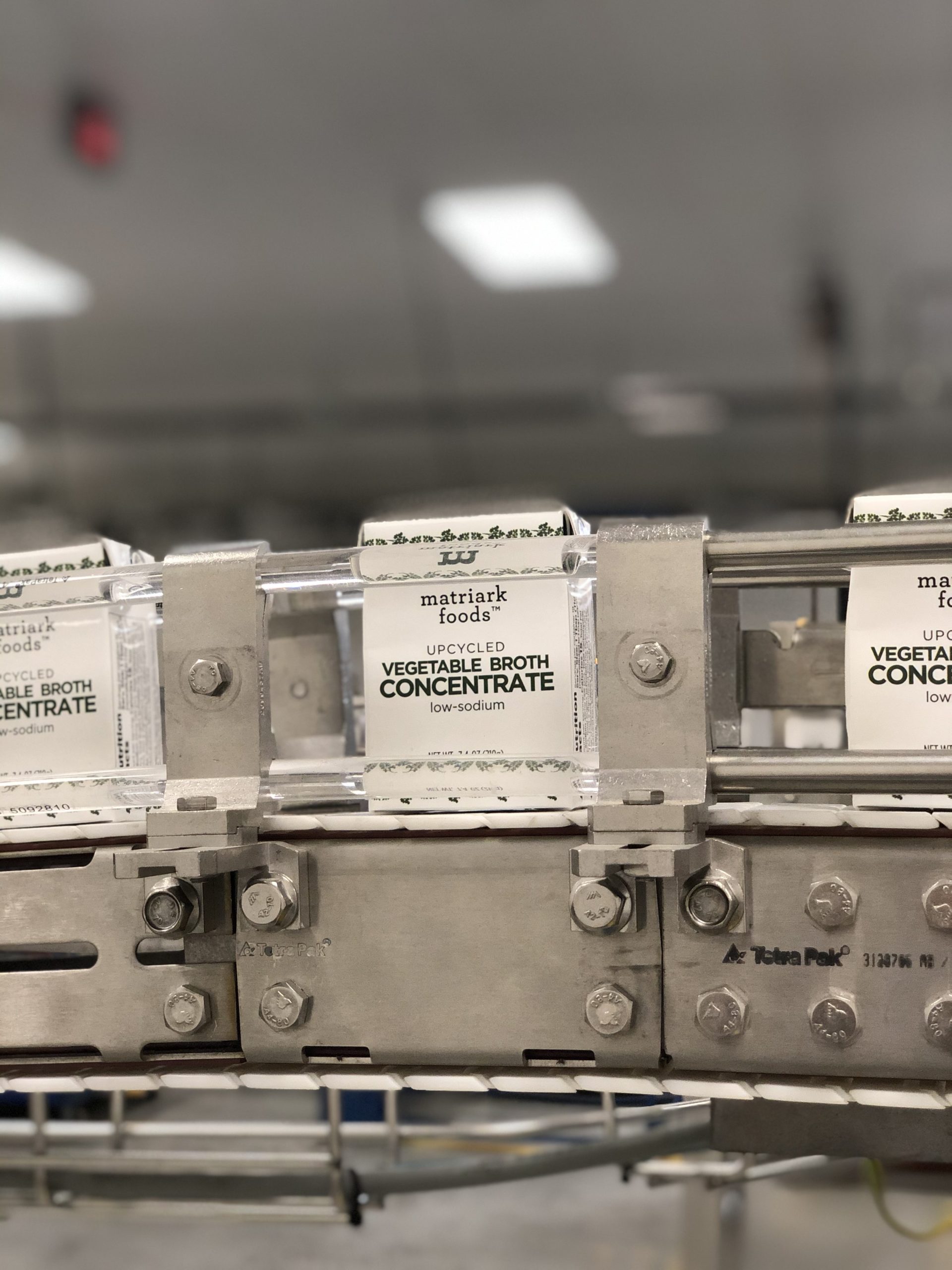 Anna Hammond believes food waste (among the largest contributors to greenhouse gases) is the most solvable challenge when it comes to human and planetary health. Her background in building community food programs has given her a keen awareness of the lack of access to healthy food in low income areas. She paired the shortage of healthy produce with the problems leading to excess food waste and launched Matriark Foods. Its name is derived from "matriarchs," the generations of women who lived through wars and learned to make "morsels into meals;" and "ark," a representation of protection and safety amid environmental catastrophe. Their first product on the market is an upcycled vegetable broth concentrate made from remnants of vegetables that would otherwise end up in a landfill. It's available for purchase on US Foods (for food services), Hungry Harvest and Imperfect. They also have two other products in development—a beet umami puree and carrot umami puree—scheduled to be released later this year. —Charlotte DeFazio

Photo of Anna Hammond by Katie Hickman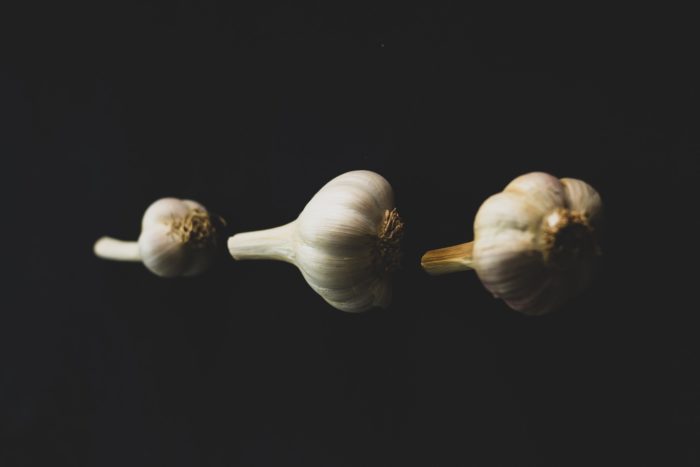 When you first started Matriark Foods, your main goal was to feed those in need while also reducing food waste. Who or what inspired this mission?
Before launching Matriark, I built a healthy eating program for youth and families living in public housing in New York City. Public housing in New York is the largest public housing in the United States—the number of people living in public housing there equals the total number of people who live in the city of Atlanta, Georgia. And by the time I finished building, designing, implementing and funding that program, I had gained a huge awareness of the dearth of access to healthy food for people who had low income or lived far away from any kind of good quality affordable groceries. Simultaneously, part of that program was a farm-to-table program on a farm in the Hudson Valley, which we built in parallel to the city program.
The garden was on a mid-scale working farm with 13 acres in production. Every week there were bushels and bushels of extra vegetables that weren't being used for programming. Even the most efficient farming has surplus. So the occasional food banks would come by, take a bushel or two of vegetables, which was limited because of their logistics. This enormous excess would be helpful to get into community centers, but also an added revenue stream for farmers. So we brokered relationships between farmers and community centers to deliver the surplus. The impetus for Matriark was the dearth of access and enormous excess, and the inspiration to do something. I thought there must be a solution, and the idea was born to solve the issues of hunger and food waste simultaneously.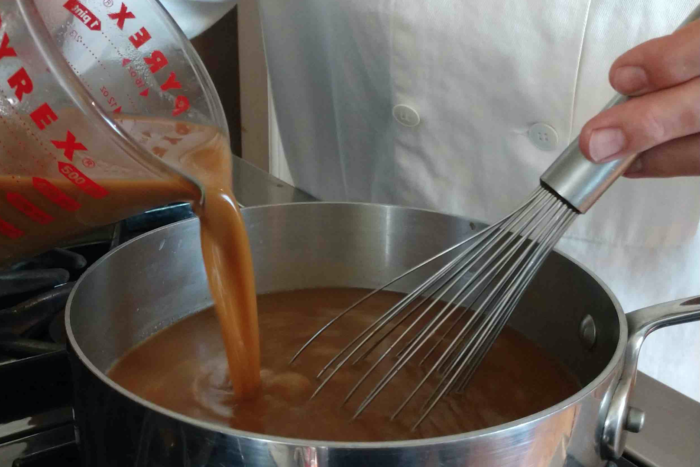 Can you explain the term "upcycled" as it relates to food and food waste?
The official definition of upcycled food is "ingredients that otherwise would not have gone to human consumption, that are procured and produced using verifiable supple chains, and that have a positive impact on the environment." Basically, upcycled means using food produced to its highest value. It means using tip to tail on vegetables at every level of production. Farmers typically plant 20% more than they need just to make sure that they have enough after harvest. There are so many things in the supply chain creating excess and waste, from lack of storage to different vegetable sizes to being unable to be transported without bruising. The other area where we do a lot of work is in vegetable processing facilities where vegetables are produced for other products and a lot goes to waste because no one previous to us was willing to be insane enough to try using the remnants. Upcycling is really about getting the last mile out of vegetables that are already grown, harvested, transported, cleaned, and lightly processed.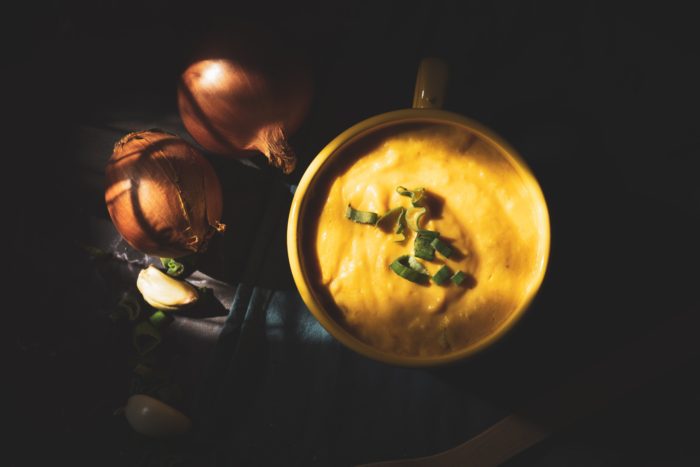 How do you source your ingredients?
There have been two stages of sourcing. When we first started out, we were just sourcing from small to mid scale farmers. We were part of a USDA program in the Portland, Maine FoodShed in 2018, which sought to figure out ways to get more produce grown in Maine into the Maine food system. We were working with individual farmers in the FoodShed to figure out ways to do that and we continued to do that for our first year. Now, there are more businesses growing around the aggregation of surplus and off-spec, so we are mostly working with aggregators who are in that space, like Hungry Harvest. We expanded our supply chain to work with fresh-cut facilities. If you imagine a carrot or celery stick, imagine all the parts that aren't there—before Matriark, they were being thrown in the garbage. We created new supply chains with fresh cut facilities to source their usable vegetable remnants.
The logistics of our food system create enormous waste, which also means that there's enormous opportunity to mitigate that waste and imagine a way to divert as much waste as possible.
How has the COVID-19 pandemic reshaped our food system?
Primarily, it has shed a klieg light on the waste and inefficiencies in our food system. Public awareness about food waste in this country has grown exponentially. What's happened is that much more high level attention is being paid to the challenges in the food system and people are coming up with solutions much more quickly because there's a crisis. And I think that many of these solutions will last into whatever our new world is.
As we come out of the pandemic, we realize that food waste is completely solvable. The potential positive impact on the environment is massive. Food waste is the largest contributor to greenhouse gases and also the most solvable challenge. I think that it has not only created an enormous amount of awareness, but also creativity around making solutions. There is a groundswell of innovation, from tech solutions to policy to small and large food businesses all paying attention to what needs to happen.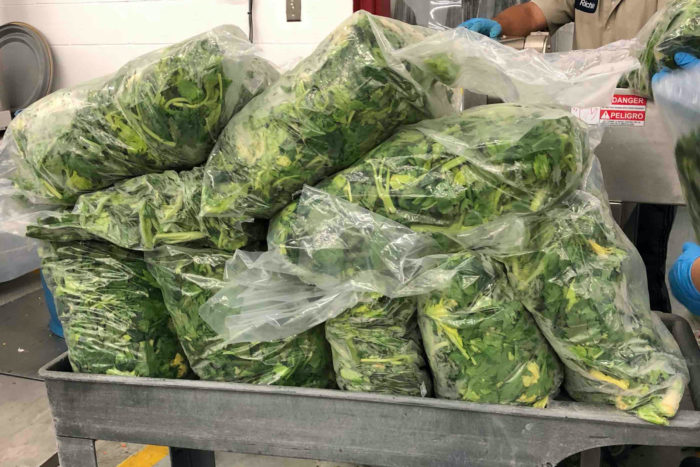 What has been the biggest challenge you've faced in creating Matriark Foods? What has been the best part?
The biggest challenge is distribution. Distribution still remains the biggest bottleneck. We have a great co-packing partner, and they have believed in us since the very beginning and helped us scale this business really quickly.
As humans, we like building personal relationships. We have been pretty lucky to encounter great people in different arenas who see what we're doing and are excited about it and willing to go the extra mile. The greatest part is working with people who really see the potential to change the food system—the ones who realize that by working with us, they can be part of an enormous change: a diversion of waste from landfills, a positive environmental impact, and getting healthy food to people. Engaging others in being excited about making long lasting and large-scale change has been incredibly gratifying. What gives us daily joy is knowing that every time someone eats something that we're making, we're diverting food from landfill and getting healthier food into people.
Can you discuss your partnership with 1% for the Planet?
I love 1% for the Planet. What Yvon Chouinard started there is just so smart and has inspired so many businesses to get involved in making the world a better place. My long relationship with The Glynwood Center for Regional Food and Farming began before starting Matriark. They were friends and colleagues in building this healthy eating program, and they started a coalition of healthy eating programs in the Hudson Valley. One of our investors, Katrina Peterson, was the head of development for 1% for the Planet, so she put us in touch with them and we became members. We chose Glynwood as our partner because of the incredibly important work they do in the Hudson Valley with farmers and getting healthy food to people in local communities.
You currently have three products—vegetable broth concentrate, beet umami puree, and carrot umami puree. How did you decide on these?
I made a list of all the available surplus vegetables and vegetable remnants, and my first instinct was vegetable broth. Similarly with carrots and beets, there tends to be a lot of surplus in both of those categories. Then we had to get the food science and the flavor correct. We looked at the data of waste streams and did a needs analysis in the school food arena of what kinds of products could be usable, are needed, and are lacking. Our development process really has to do with what is available and what the need is, and trying to create healthy, delicious products out of those two components.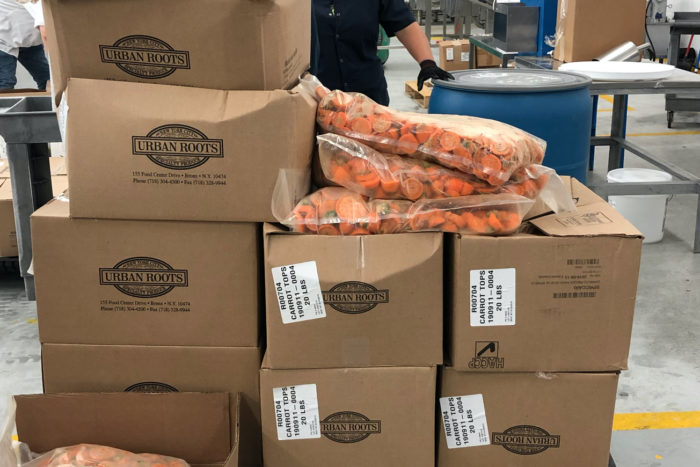 What do you hope to see more of in post-pandemic food trends?
I'd like to see more systemic change in the food systems and more attention being paid to waste streams close to where they start as opposed to further down the chain. I also hope to see sustained awareness of the need to address environmental and health issues through food systems.
Where do you see Matriark Foods in five years?
I hope to see Matriark as the national brand of vegetable-based products that are used in every meal from food service to retail, and I hope to see that we have helped transform the food system at the nexus where waste happens far upstream. And that Matriark becomes a household name that represents health, change and a cleaner environment.
Where can our readers find your products?
If you're a food service, you can find us through US Foods. If you want to buy retail, you'll be able to find our products on Hungry Harvest and Imperfect Foods.