Spring is finally settling in for the season, and with the fresh air comes a natural desire to revitalize our homes, our wardrobes, and our bathroom cabinets — and perhaps reconsider how we approach the products we use daily. Neal's Yard Remedies, a U.K.-based, family-owned skincare and beauty company, has long led the charge in areas of sustainability and natural product development; back in 1991, the brand became the U.K.'s first certified organic health and beauty brand, and helped pioneer the ban on plastic micro-beads. To this day, they continue to expand their concept of sustainability, making sure that every point in their supply chain is approached with respect for long-term potential. From detox superfood blends to essential oils and skincare products, the popular apothecary and treatment center offers an extensive array of choices when it's time to stock up for a fresh start for the warmer weather ahead. Out with the old, toxic products we've been relying on; in with new ones from sources we trust, made of ingredients we know are good for us, and produced by a brand who has always made it a point to put the planet first.
Why should we use ethically-sourced, organic skin care products?
We are moving away from the time when ethical considerations weren't part of our everyday values. Long gone, too, are the days when performance might have been compromised by 'green' choices in skincare. Twinned with a rising awareness of our impact on the earth — from ocean plastic to water scarcity to fair conditions for workers — ethical issues have never been more important. Mainstream brands are recognizing this, and we're seeing an increase in big companies bringing out 'niche' natural or organic ranges. The ethical movement can no longer be ignored!
Treading lightly on the planet has long been a guiding principle for Neal's Yard. You're in charge of maintaining the sustainability programs currently in place, as well as innovating new ones. What's some of the work you're proudest of?
Developing close relationships with our natural ingredient producers and understanding how sustainable agriculture can transform lives is what really keeps me passionate. When I look at one of our products, I see an overlay of human stories from many countries, with people whose toil, passion, and skill provides the ingredients that we blend together to create something wonderful for the consumer.
I'm very proud that we continue to use independent certification to guide our activities, using rigorously-developed frameworks to maintain best practices. We were the first British high street retailer to become CarbonNeutral®, and are now celebrating our tenth anniversary as a CarbonNeutral company. We also became the first British brand to achieve the Fair for Life fair trade standard, something I feel really shows our commitment to the producers we work with.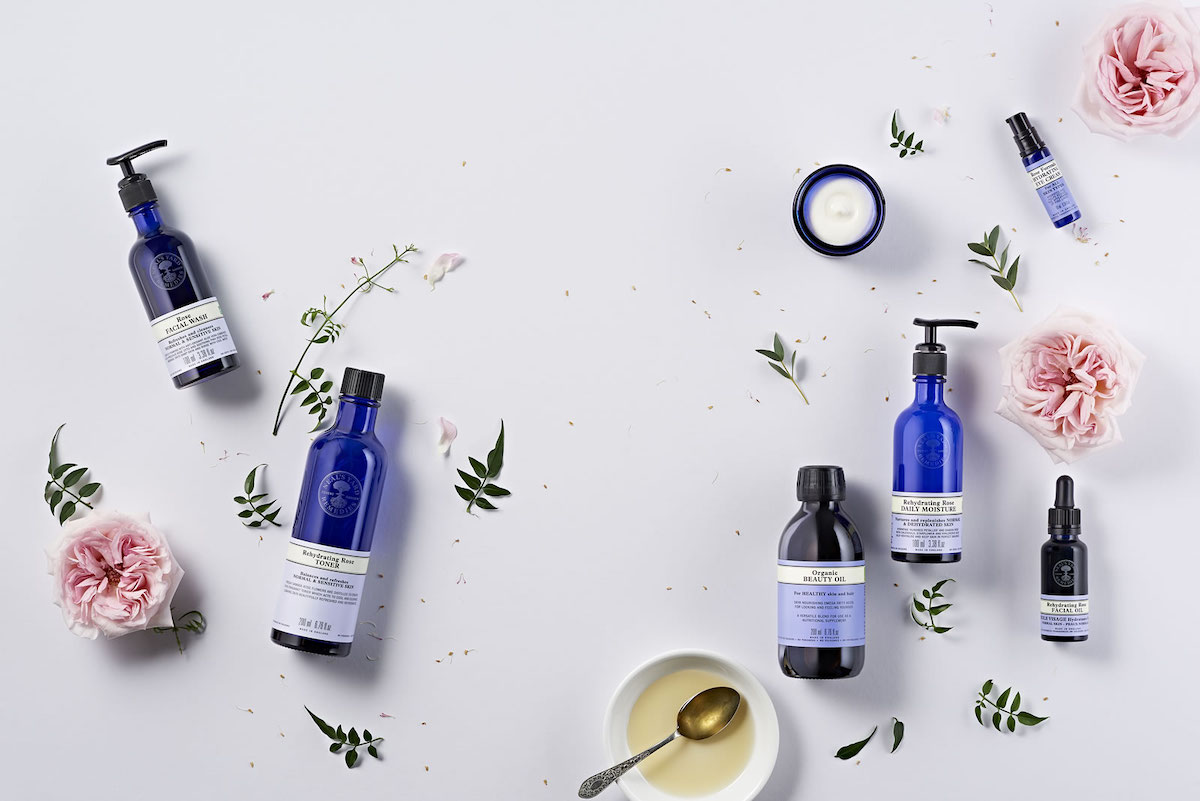 How difficult is it for a traditionally mainstream cosmetics company to switch over to the blueprint Neal's Yard has created?
Developing clinically-proven luxury cosmetics within the limited portfolio of ingredients allowed under organic standards takes great skill and technical artistry, and can mean tough choices for a business: material costs are higher and supply options limited.
You have an eco-factory in Dorset. Can you give us a sense of what production is like in an eco-factory vs. a regular factory?
The manufacturing and filling areas of our eco-factory are similar to any world-class cosmetics production facility. Our production team fill, label and package our products, checking every bottle and tube to ensure quality and consistency. By keeping production in-house, we have complete control over the production process, ensuring we're adhering to the highest GMP (Good Manufacturing Practices). We can also be more flexible in our production schedule, quickly responding to consumer demand.
Where the differences arise are outside the 'clean zone', within the oak-clad walls of the low-impact building, which is purpose-built to be resource-efficient and to foster a sense of community with airy work spaces set around a central restaurant.
One of the most special times in Dorset is during the warmer months, when the calendula growing at our eco-factory needs to be picked. Our gardener will ring a bell to call out for everyone to put on their wellies and help harvest in the field. It's such a nice way to bring the entire business together.
There is a profound feeling of wellbeing throughout the building, along with a sense of purpose and commitment to shared goals. From the central restaurant area overlooking the gardens where we can enjoy the healthy meals cooked onsite to the Therapies Room where staff can experience holistic treatments, our belief that wellbeing is more than a lack of ill health gently underpins each day.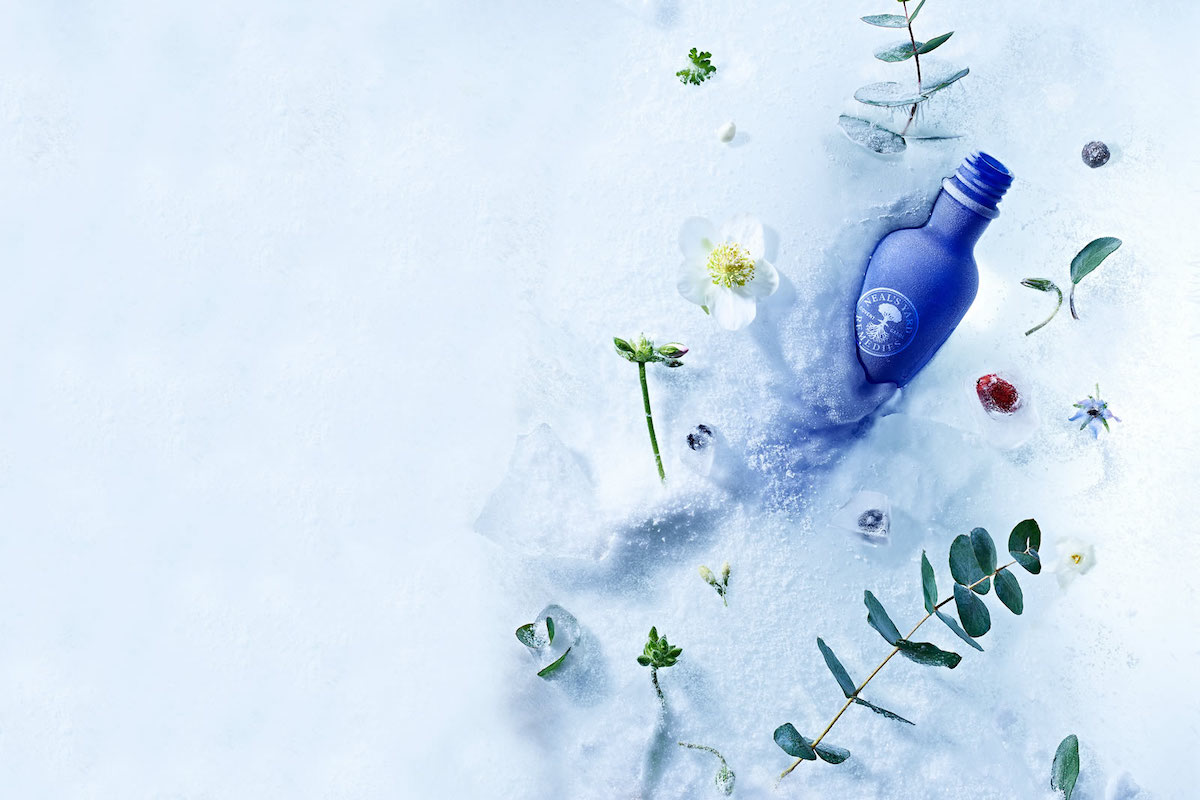 Neal's Yard is moving toward a circular economy. What is that, and why is it important?
We look at the full life cycle of materials we use. For example, we've developed an innovative extract made of waste material from the distillation of frankincense, and an exfoliating scrub pf grains from the shells of shea nuts. We also only use plastic bottles made from 100% recycled plastic, which are fully recyclable after use again.
Your products are certified by the Soil Association or COSMOS Organic. Most Americans aren't familiar with these designations. What do they represent?
The Soil Association was founded in 1946 by a group of farmers, scientists, and nutritionists who observed a direct connection between farming practice and plant, animal, human, and environmental health. Today, Soil Association is the U.K.'s leading membership charity campaigning for healthy, humane, and sustainable food, farming, and land use.
Soil Association Certification, a not-for-profit subsidiary of the charity, is the U.K'.s largest organic certification body across industries. After pioneering a specific standard for organic beauty and wellbeing products in 2002, the Soil Association partnered with four of Europe's leading certification partners to develop a new standard for organic and natural cosmetics —COSMOS. This harmonized international beauty standard was launched in 2017, and now certifies 80% of the global certified organic and natural cosmetics market.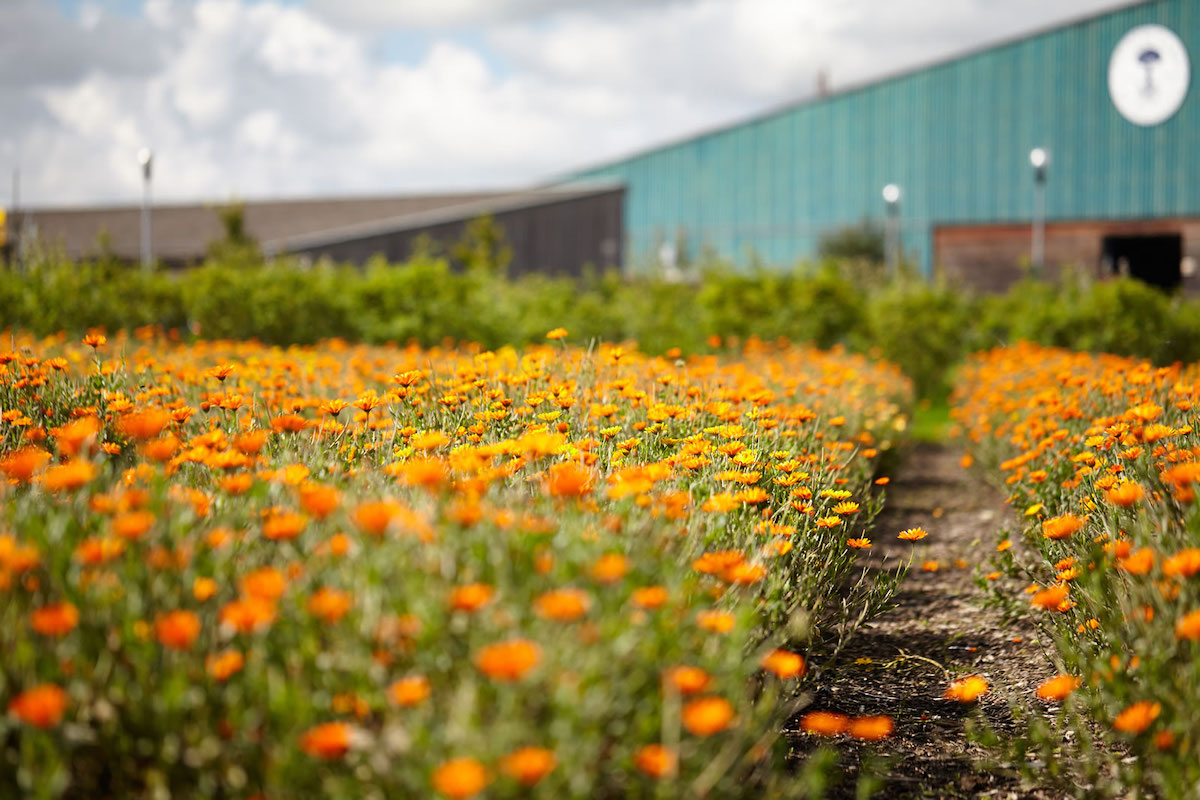 You have initiatives geared toward the safety of both the oceans and freshwater. Why have you chosen to preserve these resources?
Our campaign to ban the microbead was born through our amazement that such unnecessary and polluting materials could even be used in cosmetics. Joining the national Refill project — in which members of the public can fill up on drinking water in most of our stores — just seemed a natural extension of our mission to help drive awareness of plastic pollution.
Neal's Yard has many sustainable and ethical programs in place. How difficult is it to maintain all of these? What's an example of how you reap the benefits?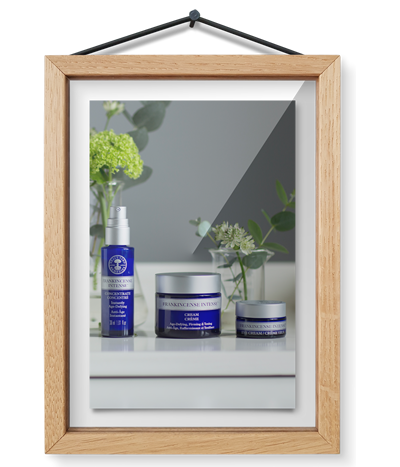 In the short term, it would of course be easier not to put money into social and development projects. But we take a longer view.
For instance, our latest sustainability campaign is Project Frankincense, designed to help protect a precious resource for years to come. It's a live conservation initiative that aims to take consumers on a timely voyage of discovery, bringing to life our search for improved ways to preserve and improve the natural ecosystems that produce frankincense essential oil, while also safeguarding the wellbeing and livelihood of collectors and producers in Oman.
We have leased a nursery site in Shasar, in Southern Dhofar, for ten years. (That's a serious commitment, considering it will not yield saleable frankincense for 10 to 15 years.) We're planting 5,000 seedlings per year, germinating them from seeds collected from the wadis that Neal's Yard Remedies has had organically certified. By harnessing indigenous knowledge about the Boswellia sacra and working closely with the local community, Project Frankincense is aspiring to help re-establish equity in a trade that has lost some of its allure within a shifting economy. If Project Frankincense can create a roadmap for low-impact yet high-yield harvesting — and do so in a sustainable fashion that others can follow — then frankincense can be viewed as a viable and profitable career path for future generations.
Without a project such as this, natural materials are vulnerable, especially as 'natural' has become such a trend. Many companies are pushing demand without care for long-term sustainability. Frankincense resin is a precious commodity that has shaped ancient civilisations for thousands of years, but now we face the very real possibility of losing it forever. It's lauded for its rejuvenation properties and opulent scent, and has been a hero ingredient in some of our most-loved products since 1983. This initiative ensures we can sustainably manage, produce, sell, and protect frankincense in Oman for future generations.
For us, investing in sustainability projects helps us future-proof our business — and protect the availability of natural resources for the world at large. We like to think that in doing business, we have a net positive effect on the people and planet.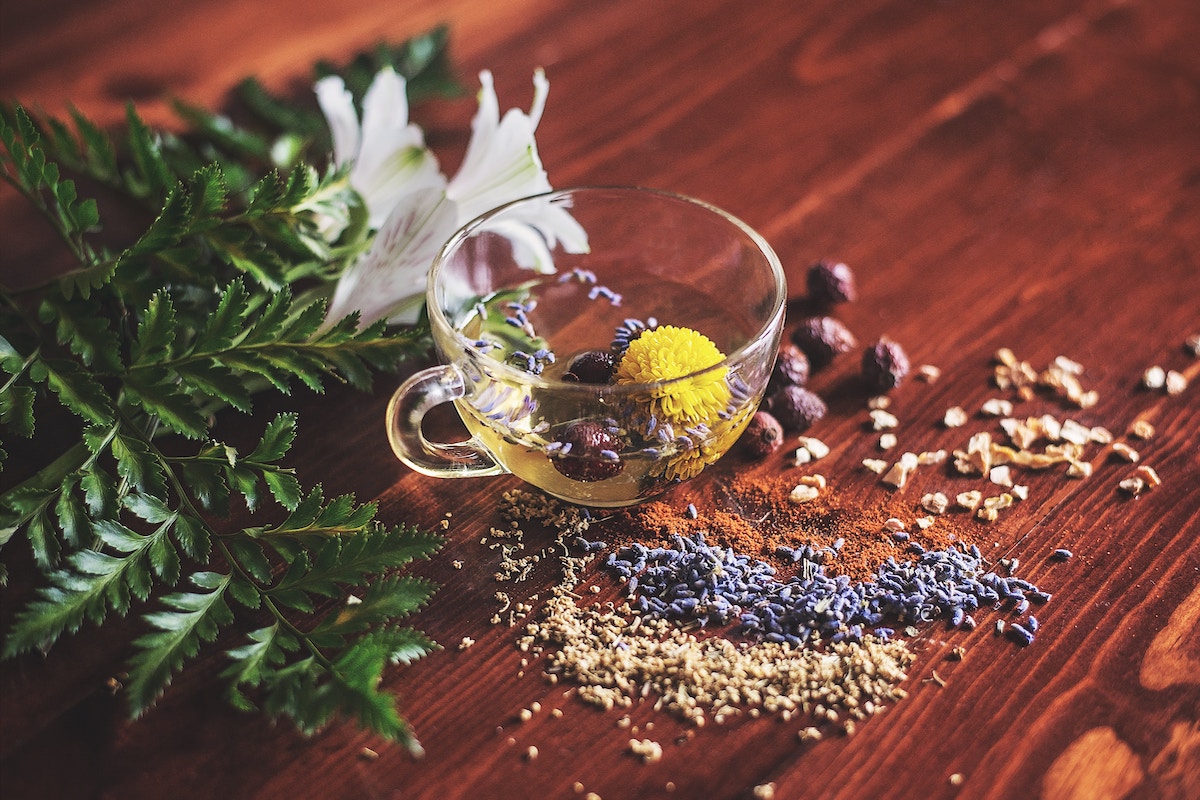 You've been with Neal's Yard over two decades. How has the company changed over the years?
The core values of the business are very much the same. Over time we've grown up a little, and with greater experience and expertise we do what we've always done with even greater skill and resources. Many of our customers have been with us since the very beginning when products were handmade for them in the back of our London store in Covent Garden 36 years ago. Although we've grown in size, making our products with the same care and attention will always remain the same.