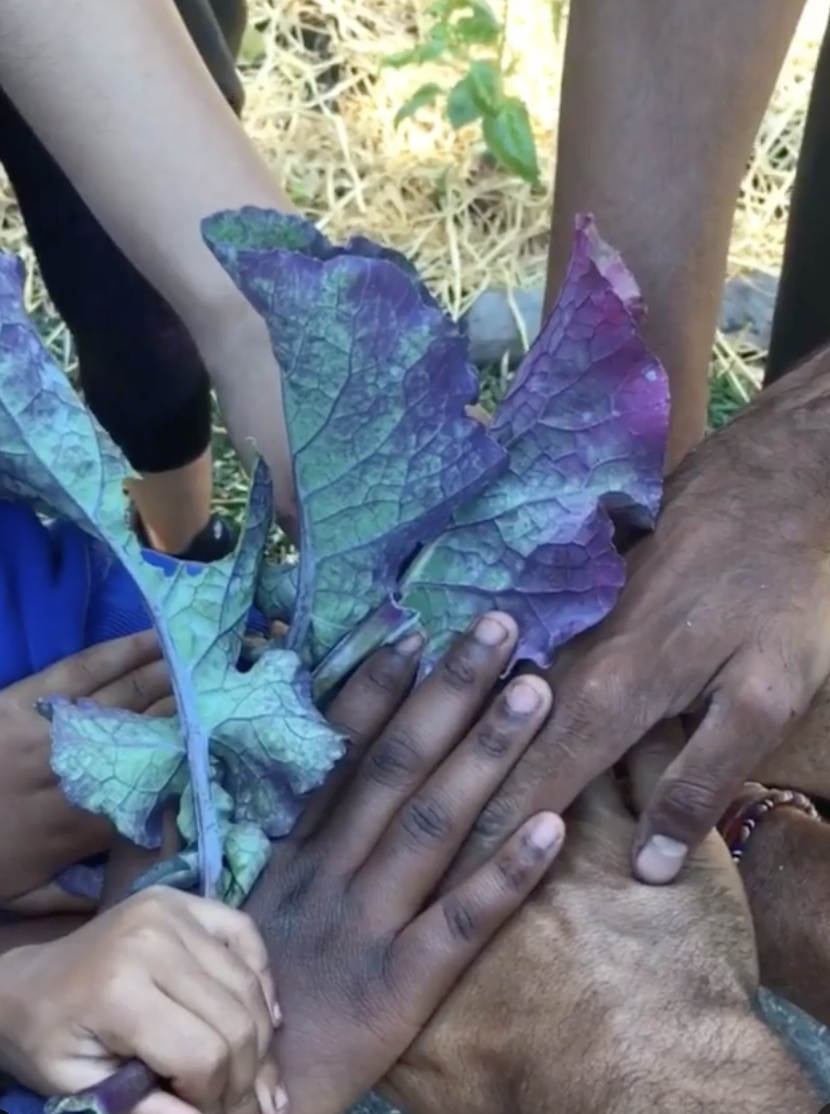 We can bring food security to all communities and create thousands of green jobs with regenerative agriculture and a local, sustainable food system. Focusing on food sovereignty, economic justice and community care is the driving force behind Planting Justice's mission. They have created an innovative, self-sufficient model for prisoner re-entry in California with a 0% recidivism rate (compared to the state's 44.6%), and 35% of their staff was formerly incarcerated. In addition to their holistic re-entry work, they have partnered with the Sogorea Te' Land Trust to help bring Ohlone land back into native stewardship, and run a commercial nursery and community center. Planting Justice is also starting a 4-acre perennial food forest, another commercial nursery with a commercial kitchen and retail space, and an aquaponics cooperative training center. —Charlotte DeFazio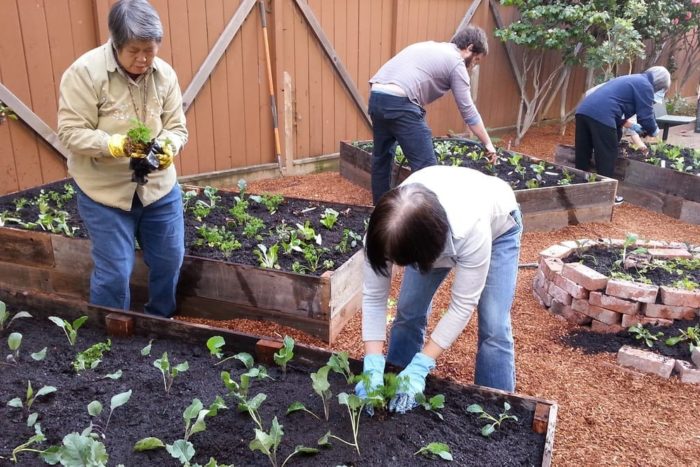 In what ways has your community in the Bay Area grown since Planting Justice's 2009 inception?
In 2009, with little capital to start, our first offerings to the community were our educational programming, landscaping service and grassroots fundraising/canvass model. Since that inception, we've been able to purchase and rematriate [return the land to its original stewards and inhabitants] a 2-acre lot in deep East Oakland on unceded Ohlone land where we operate a commercial nursery and community center; obtained a long-term lease to start a 4-acre perennial food forest; and we are in development on two other new projects—another commercial nursery located a mile from our farm that has a commercial kitchen and retail space, plus a 3-acre aquaponics cooperative training center located next door to our current nursery site in East Oakland. We've expanded to over 40 full-time staff members with a transparent and equitable compensation and benefits model that has enabled the organization to retain a majority of our current staff long-term.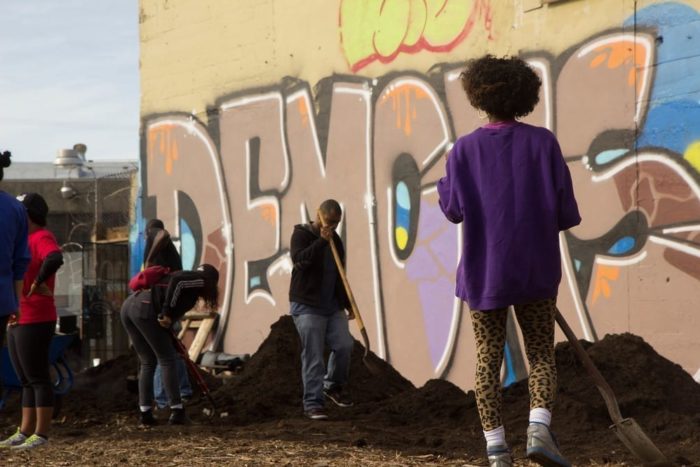 What does the food justice curricula look like that you've helped bring into local high schools?
We combine hands-on activities on growing and cooking food together with lessons about different social movements connected to food sovereignty and environmental justice. Making green smoothies is a signature activity of ours. Covid has definitely shifted how our educational programming with high schools looks: we used to bring the tools and supplies to build raised beds, plant fruit trees, harvest and process food on multiple campuses every week all throughout the school year. We now offer some virtual programming, but also host more paid internships for neighborhood youth at our nursery site in East Oakland.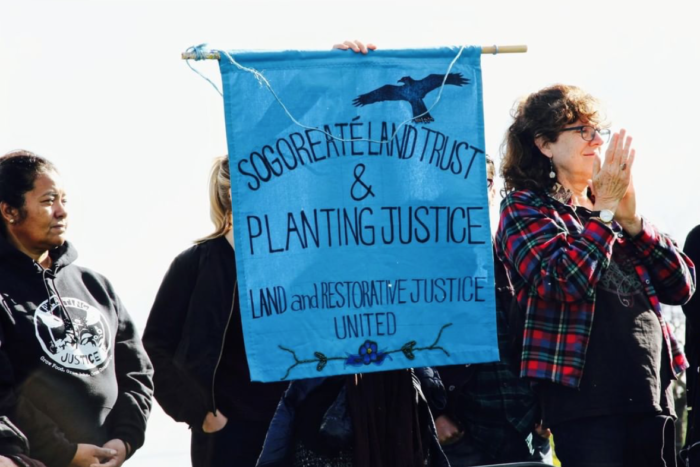 How is Planting Justice's partnership with the Sogorea Te' Land Trust bringing Ohlone land back into Native stewardship?
Rematriating land back to Sogorea Te' Land Trust is the most important thing Planting Justice did upon acquiring title to this sacred land. The Ohlone people don't have federal recognition as a tribe so the Land Trust is a way for any non-native person to recognize the wounds of our colonial history and take action to address these harms by rematriating land back to the stewardship of the Indigenous people of that area. Sogorea Te' Land Trust has been able to erect the first ceremonial arbor to return in the San Francisco Bay Area since the CA missionization period. Alongside the ceremonial arbor are plenty of native plants and medicine, and a shipping container stored with emergency supplies and outfitted with rainwater catchment to support the neighborhood's efforts at surviving the next human-driven climate disaster. The Sogorea Te' Land Trust also supports the continued development of our organizational culture and participates in our Leadership and Peace Council meetings.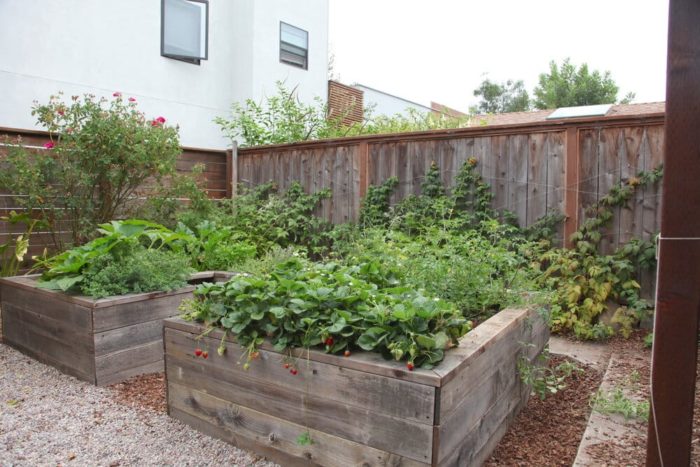 What does the Transform Your Yard (TYY) landscaping service entail, and who can participate?
Our landscaping service ranges from planting fruit trees with perennial understory, building raised beds for vegetables, installing irrigation, rainwater catchment systems, greywater systems, building chicken coops or setting up bee hives, seasonal maintenance, as well as personal plant selection to support a range of medical ailments. Any resident within five Bay Area counties are welcome to submit a consultation request through our website. A consultation lasts about 1.5 hours and is best done on-site to assess and support with planning. Our team can install a garden generally in a week's time, depending on the design. Beyond these full-cost services, our landscaping team also helps to coordinate free gardens offered through our Community Justice garden program.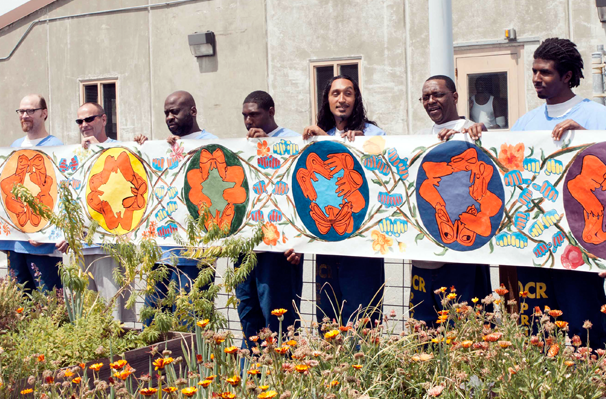 How are we going to end the stigma around incarceration and prioritize a focus on community care?
Thank you for this question. Because all people have the right to adequate housing, clean food and water, and education. Let's start there.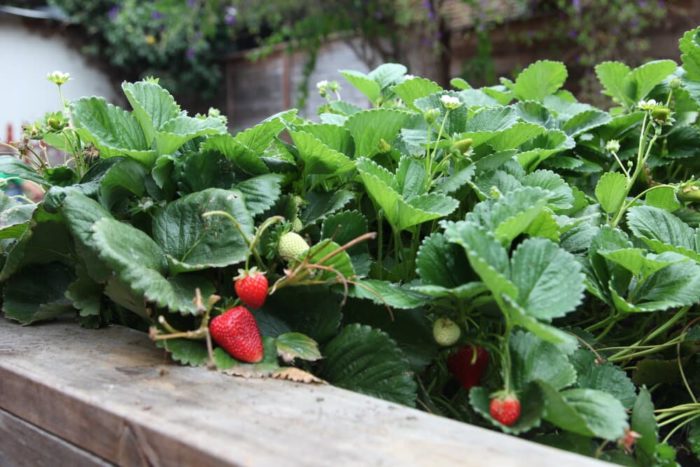 What's currently happening at your 4-acre farm project?
This season we are deep in our pruning efforts and all the cuttings that we take off, we transport that woody material to our nursery in East Oakland to be transplanted into soil in small pots. Once matured, they're sold online and shipped across the country or purchased and planted here in our community. The 2,000 perennial plantings we have at our farm are just beginning to bear fruit, so access to our commercial kitchen is coming just in time!