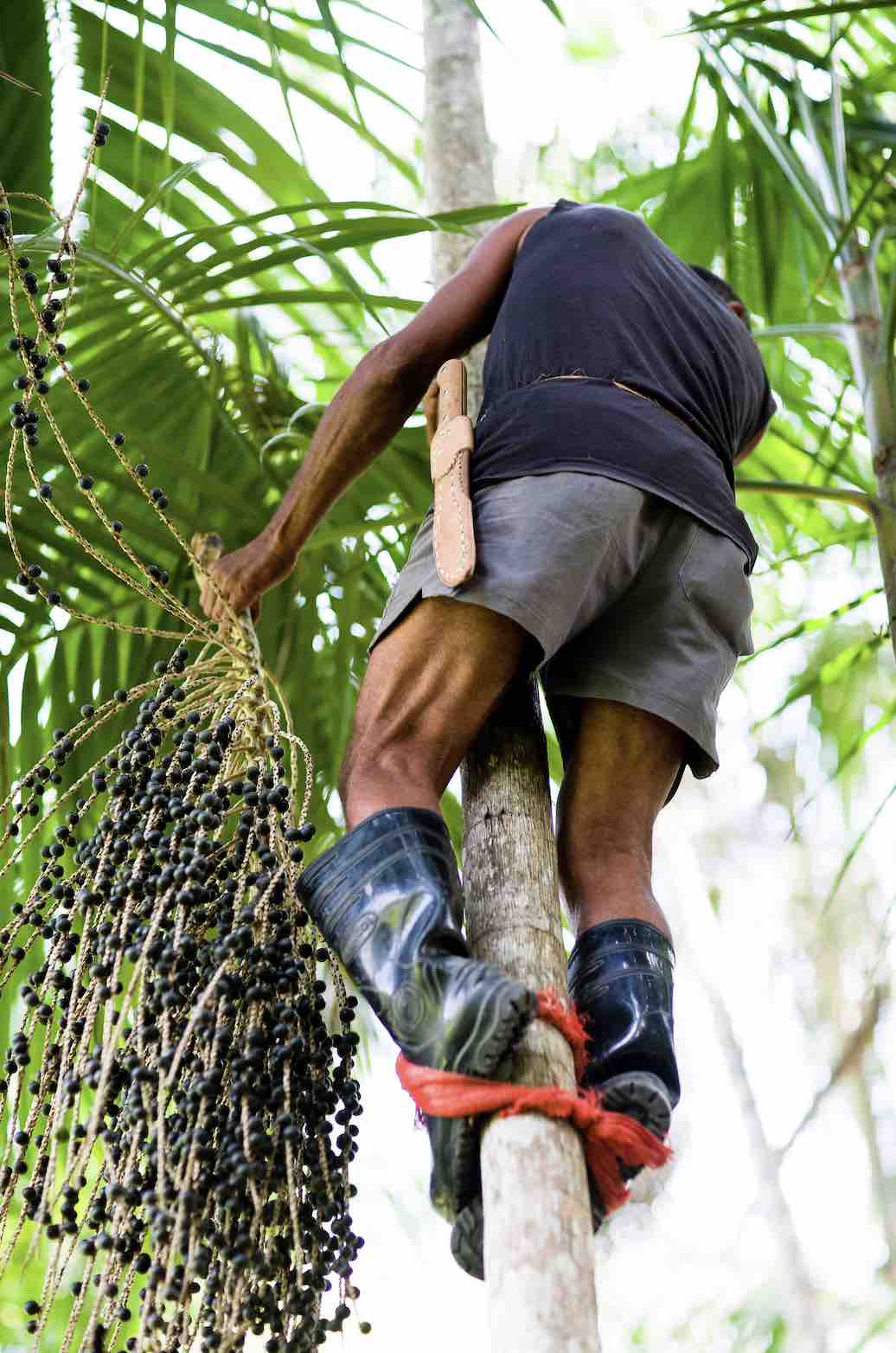 The açaí company, Sambazon, was founded by Jeremy Black, Ryan Black and Edmund Nichols in 2000 after the trio's experience with açaí bowls in Brazil. From the start, they built the company on a triple bottom line philosophy, which means that their success is not only measured financially, but is also based on social and environmental impact. They are Certified Organic and Fair Trade, working with thousands of family farmers in the Amazon rainforest; protecting hundreds of thousands of acres in the Amapá and Para regions; and helping build and renovate multiple healthcare centers, schools and community centers. Sambazon recently participated in the new documentary film Seeding Change: The Power of Conscious Commerce, and came out with their Ready-to-Eat Frozen Açaí Bowls with 100% plant-based packaging, which moves them closer to their goal of achieving 100% plant-based and post-consumer recycled packaging by 2025. —Charlotte DeFazio
You co-founded Sambazon in 2000. How has the açaí industry changed since then?
When we started Sambazon in 2000, açaí only existed in Brazil. The industry was in its infancy and there was no food safety, consideration for sustainability, fair trade, or organic certification. Our goal was to build a company that could supply the U.S. and beyond with açaí, but we knew to do that we needed to ensure we could implement those standards to do it right. When the açaí market really took off years later, we had set the bar with those certifications and standards and even educated the big buyers from chains like Whole Foods that this should be the norm. Any competing companies had to follow our lead by selling organic and fair trade açai. Today it's the standard for the entire açaí supply chain.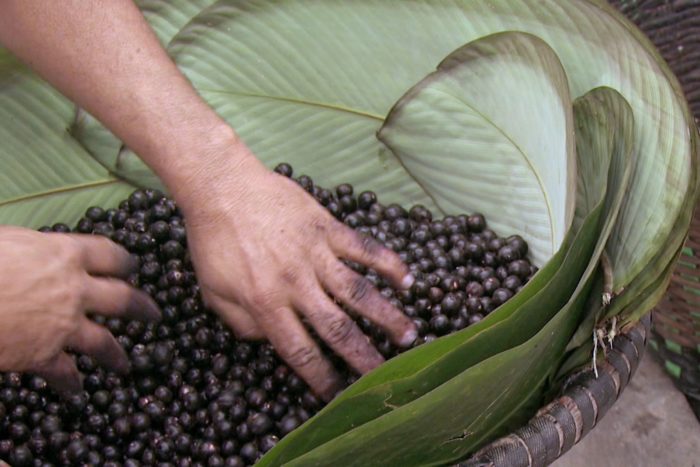 How is Sambazon working to both support Fair Trade job creation and protect the biodiversity of the Amazon rainforest?
From the beginning, Sambazon was as much about giving back to the farming community and protecting the biodiversity of the Amazon rainforest as it was providing açaí to the world. By creating our own responsibly managed supply chain of certified organic and fair trade açaí, we are able to support all of Sambazon's initiatives. Fair trade has allowed us to raise the standard of living for tens of thousands of açaí farmers by donating over $1 million (and counting) to date into community programs, including building schools and health facilities. In an effort to protect the biodiversity of the Amazon as well as its many endangered species, all of Sambazon's açaí is hand harvested, transported by riverboat and processed at our eco-friendly processing centers using alternative energy. Sambazon currently helps to protect hundreds of thousands of acres in the Amapá and Para regions by making the trees too valuable to cut down.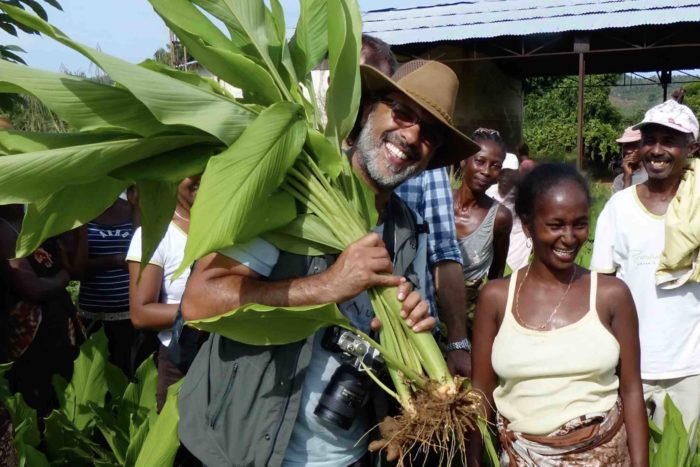 Explain the strategy behind a triple bottom line business.
A triple bottom line business philosophy measures success not only financially, but also the social and environmental impacts of the business. By implementing a triple bottom line model into the framework of Sambazon, we are able to provide a win-win solution that helps protect the Amazon and support our customers' health and wellness through our açaí. It's simple; we exist to care for the people we work with, the planet we live on, and the prosperity of everyone involved.
The Seeding Change film places a large focus on individual actions of consumers rather than corporations or government. Is that enough? Shouldn't we also keep fighting for legislative change?
Both individual actions of consumers and the actions of corporations and government are needed to help our planet. I believe consumers can help drive change quicker as businesses will follow customer demands. Seeding Change emphasizes the importance of "voting with your dollars." If people stop buying products that are bad for the environment or not socially responsible, eventually companies will be forced to stop making them and instead produce products that align with their customers' demands.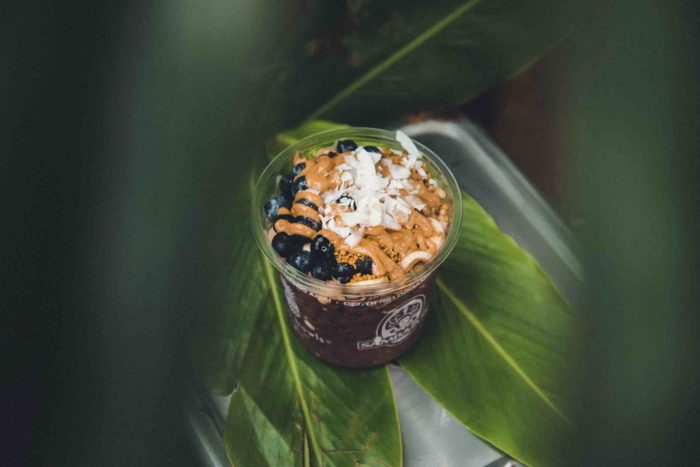 Placing consumers at the center, is Seeding Change speaking to a specific demographic of people? What is the message to those who do not have the luxury of choice or access to a surplus of options?
Ten years ago, the number of organic and fair trade choices at the grocery store were a fraction of what is offered now. As the demand for organic and eco-friendly products has increased, companies have had to pivot in order to fulfill customer needs. While it's true that not everyone currently has the luxury of shopping at specialty stores, those that do can help drive the market by shopping organic and fair trade. As more people buy organic and fair trade, the less expensive those goods will become, and in turn allow more access. Thinking about the changes we'll see in five to ten years is really exciting as we're already seeing a shift by the number of retailers offering options; not just Whole Foods, but now you are starting to see organic and fair trade products in mainstream grocery stores and convenience stores.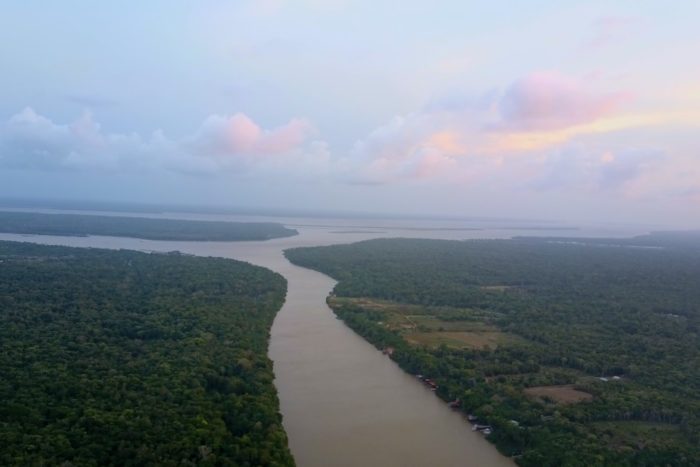 What is conscious commerce?
Conscious commerce is the idea that individuals, consumers, investors, and even corporations are more aware and engaged in ethical, social and environmental concerns, ultimately driving them to shop, invest, and, in the case of corporations, produce products that align with those concerns. By shopping from mission-based companies, consumers are "voting with their dollars," and showing larger corporations that there is a new demand for responsible products, ultimately driving change through each purchase.
What do you envision for the future of social entrepreneurship? Do you think all entrepreneurs should be creating through the lens of "How can I contribute to a better, kinder world?"
When I graduated from Pepperdine University in 1996, I hadn't even heard of social entrepreneurship. Today, more and more universities are offering classes and exposing students to the concept. The generation coming out of school right now is more excited about the ability to create a company that follows a triple bottom line business model, whether they realize what that is yet or not. Today, we're seeing a shift in the way entrepreneurs are looking at business and ensuring their companies adhere to equality and diversity, as well as social and environmental responsibility. Seeding Change shows how the idea of a responsible company that is also successful is real and is being done every day. I hope the documentary inspires entrepreneurs to embed this mission into their business models from the start.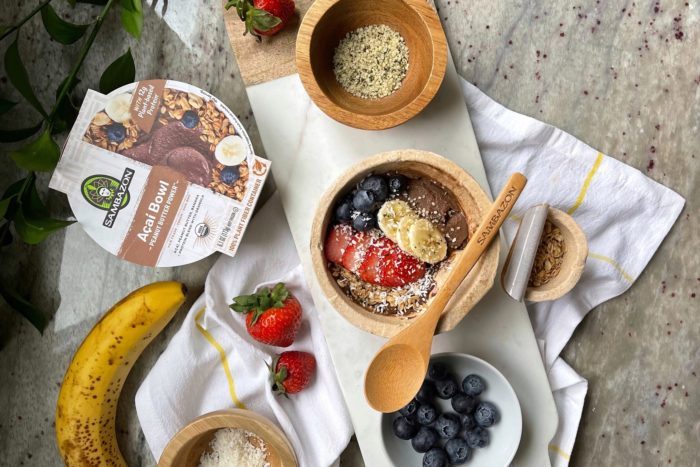 Do you have a favorite Sambazon product at the moment?
Our new Ready-to-Eat Frozen Açaí Bowls are definitely my favorite at the moment. It's a completely plant-based package, something we've been dreaming of creating for years made with 100% plant-fiber and compostable materials. The launch was an exciting step towards our commitment of achieving 100% plant based and post-consumer recycled packaging by 2025.
How can readers get involved with your mission?
The most important step to getting involved with our mission is to put in the research and shop or work for mission-based businesses that are creating sustainable products. Seeding Change features so many of these companies, so knowing that they're out there is the first step. For future entrepreneurs and graduates, find the social and environmental causes you're passionate about and embed that mission into the foundation of your company or the company you work for, so you can join the movement for a more sustainable planet.