38 trillion microorganisms (mostly bacteria) live in and on our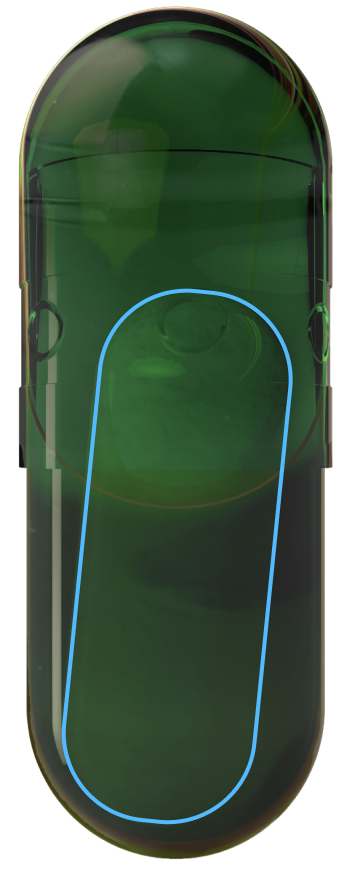 bodies, and the genes held in these microbial cells make up what is referred to as our microbiome. Seed's team of scientists, researchers, doctors and innovators—helmed by Co-Founders and Co-CEOs Ara Katz and Raja Dhir—are discovering how microbiome science can benefit human and planetary health. They believe that we are a microcosm of the earth's ecosystem, and that the bacteria living in and on us is connected to all other living things. Seed's main product, the Daily Synbiotic (sold in male and female formulations), is a combination of clinically-verified, naturally-occurring probiotic strains, and a new class of patented plant-based, non-fermenting prebiotics sourced from Indian pomegranate and Scandinavian chaga mushroom and pine bark. The strains have been studied in 23 human clinical trials thus far with outcomes showing significant improvements in gastrointestinal, cardiovascular and dermatological health.
Seed's revolutionary efforts stretch far beyond the human body as they explore the many powerful uses of bacteria from a plastic-eating kind that can break down and degrade polyethylene to soil-based bacterial strains that increase growth rates of agricultural plants. They are even striving toward restoring honey bee populations with their probiotic BioPatties, which have begun field testing in Canada and California. And the eco-friendly packaging, which took almost a year to create, is ingenious.
Katz says, "Sustainability shouldn't be proprietary. If we can encourage other companies to join in setting a better standard, the payoff for our planet will be enjoyed by all."
Your background is in business and technology, not science and health. What led you to co-found Seed and become passionate about the microbiome?
I have always been passionate about health and science despite what my LinkedIn says. I always knew I would end up in health, but I certainly didn't know it would be this way.
I actually met my co-founder, Raja, while I was pregnant. My pregnancy and breastfeeding experience, paired with our mutual fascination with the microbiome (especially its impact during critical windows of an infant's development) prompted the question, 'How can we set a child up for a healthy life?' One question led to many around the possibilities of the microbiome—how bacteria will improve the health of ourselves and our planet—and culminated in a shared vision to begin Seed.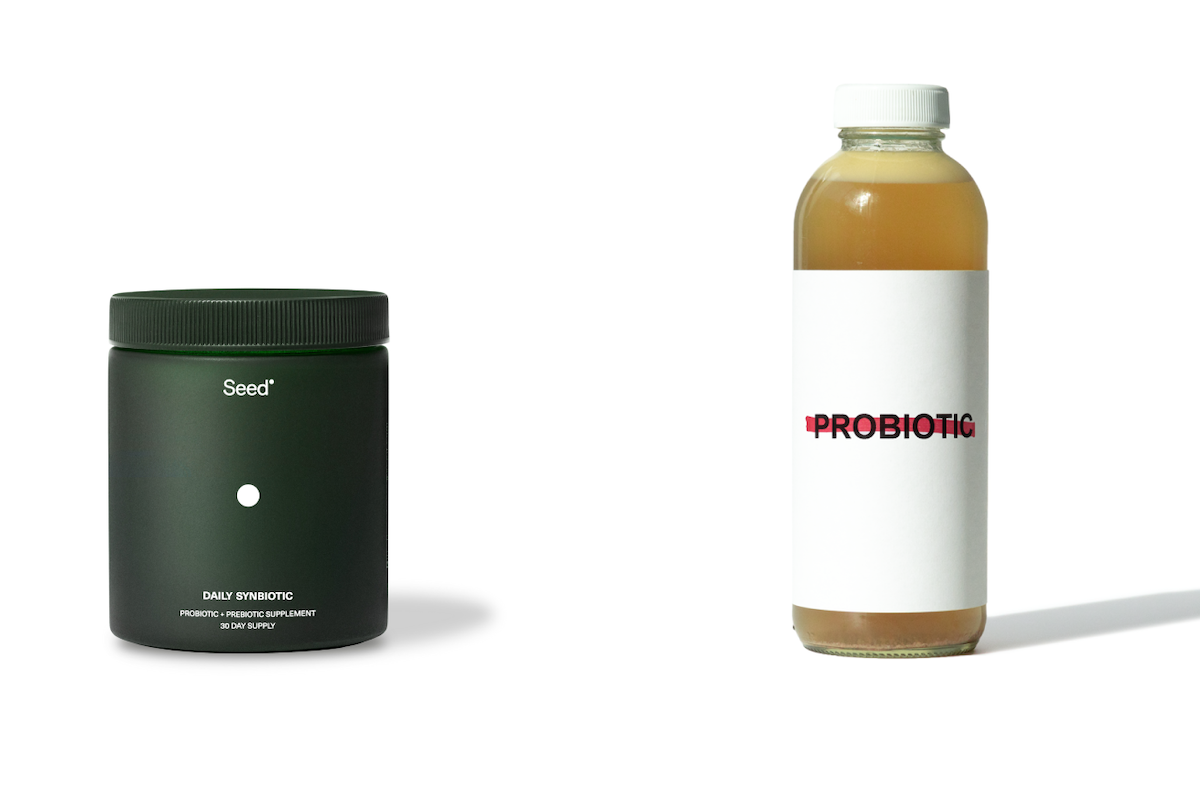 What's the most surprising thing you've learned about human health since you started Seed?
For centuries, we have been operating with an understanding of only 50% of ourselves. Think of all the choices you make in a day—what to eat, what to drink, what to order at a restaurant, what groceries to buy, when to sleep, whether or not to get a dog or take that Advil or antibiotic. Health is a compounding of these minute daily choices, but for a long time, we were oblivious to and failed to consider that they impact the 38,000,000,000,000 microorganisms that live in and on us. Understanding the microbiome means a new opportunity to know your body and the mind-blowing, game-changing revelation that to do health is to care for your whole self, not just your human part.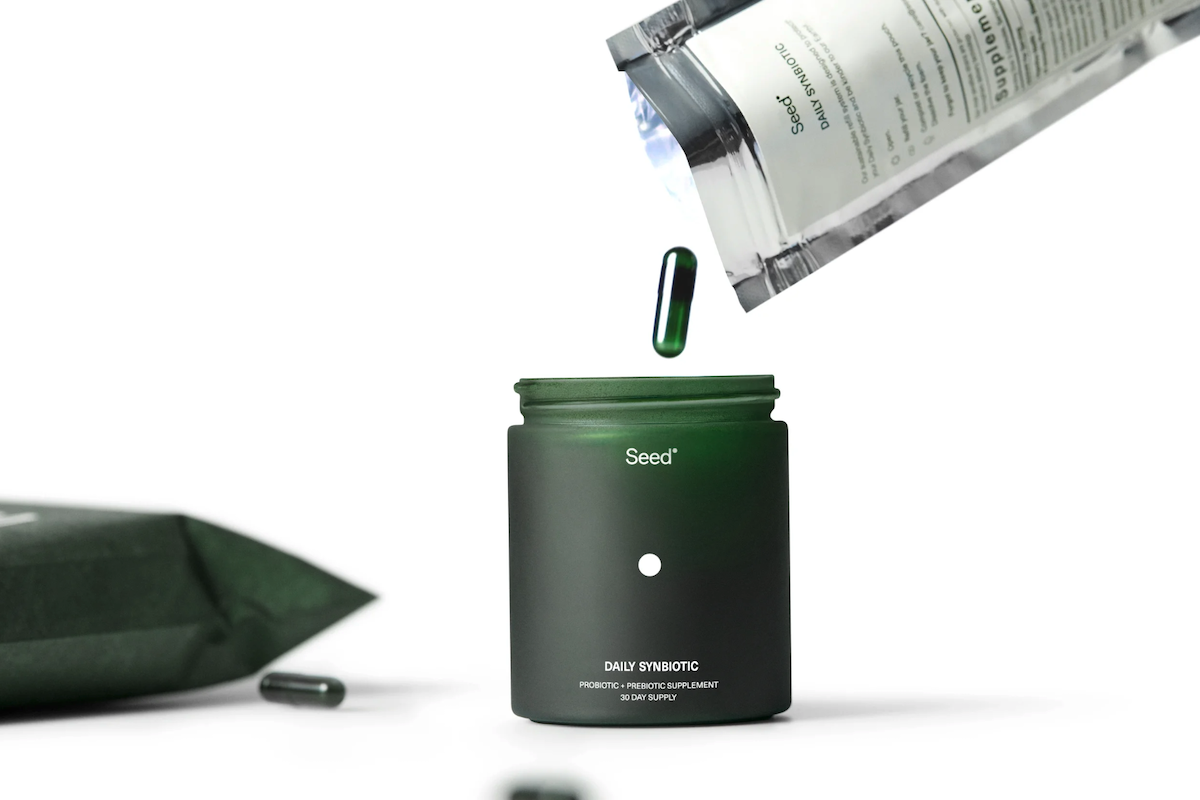 What are the biggest misconceptions about bacteria, the microbiome, and probiotics out there right now? What is Seed creating that differentiates it from other brands in the probiotic field?
The biggest misconception about bacteria: all bacteria are bad.
Of the trillions of bacterial species that exist, we now know less than 100 pose a pathogenic threat to humans. Most are harmless (commensal). Many are beneficial (mutualistic). Among their many roles, they digest our food, regulate inflammation, and synthesize key vitamins, metabolites, and neurotransmitters.
The biggest misconception about the microbiome: we know what a healthy microbiome looks like.
We don't actually know what a healthy microbiome looks like, and we may never. Each of our microbiomes are as unique as our genomes or fingerprints. However, scientists have discovered specific markers of health, like diversity of species. To ensure the health of your inner world, ask—are my bacteria working optimally with my body to perform the functions critical to my health? How can I support my microbiome in the daily choices I make? Is the antibiotic my doctor just prescribed absolutely necessary? Am I nurturing the 38,000,000,000,000 within with the food I'm choosing? Should I be incorporating probiotics and prebiotics into my daily routine? The study of the microbiome radically redefines self-care. Where we once thought ourselves fully human, we now know we are in fact superorganisms—walking, talking ecosystems; half human, half microbial.
The biggest misconception about probiotics: fermented foods are probiotic.
'Gut mania' and an under-regulated category has put consumers ahead of the science. The result: a saturated industry comprised of beverages, foods, and even shampoos and mattresses that don't meet the globally-accepted, scientific definition of probiotics: 'live microorganisms which, when administered in adequate amounts, confer a health benefit on the host' (authored by a joint United Nations – World Health Organization Expert Panel chaired by our Chief Scientist, Dr. Gregor Reid, in 2001). Just because something contains live microorganisms, doesn't mean it satisfies the definition. You might have ingested some bacteria, but do you know which strains? In what quantities? Have they survived the acidic journey through your digestive system and landed in your colon? Have those strains been studied, in those quantities, to actually do something in your body? Many fermented foods and beverages may be nutritious, not to mention very tasty, additions to your daily diet—but they are not necessarily reliable sources of beneficial, effective bacteria (aka probiotics).
In this category rife with confusion, we're working to reclaim 'probiotics' for science with a pipeline of scientifically-validated products for the various areas and life stages in which microbes can impact health. We combine human clinical research, proprietary technology, and innovations in biofermentation, formulation, stabilization, and testing to set a new standard in precision and efficacy.
Many of our probiotic strains are exclusively available in the United States for the first time, while our patented prebiotics are sourced from Scandinavian pine bark, chaga mushroom and the skin of Indian pomegranate. Our testing goes far beyond what's required, adhering to the highest global regulatory standards—EFSA (Europe) and FOSHU (Japan).
Our strain bank, academic and manufacturing partners, screening technology, biofermentation processes, testing protocols (including Simulator of the Human Intestinal Microbial Ecosystem—SHIME, flow cytometry, whole genome sequencing, untargeted metabolomics, and a proprietary screening platform built on intellectual property exclusively licensed from The Department of Genetics at Harvard Medical School), and formulation process are entirely proprietary and not found in any other probiotic product on the market.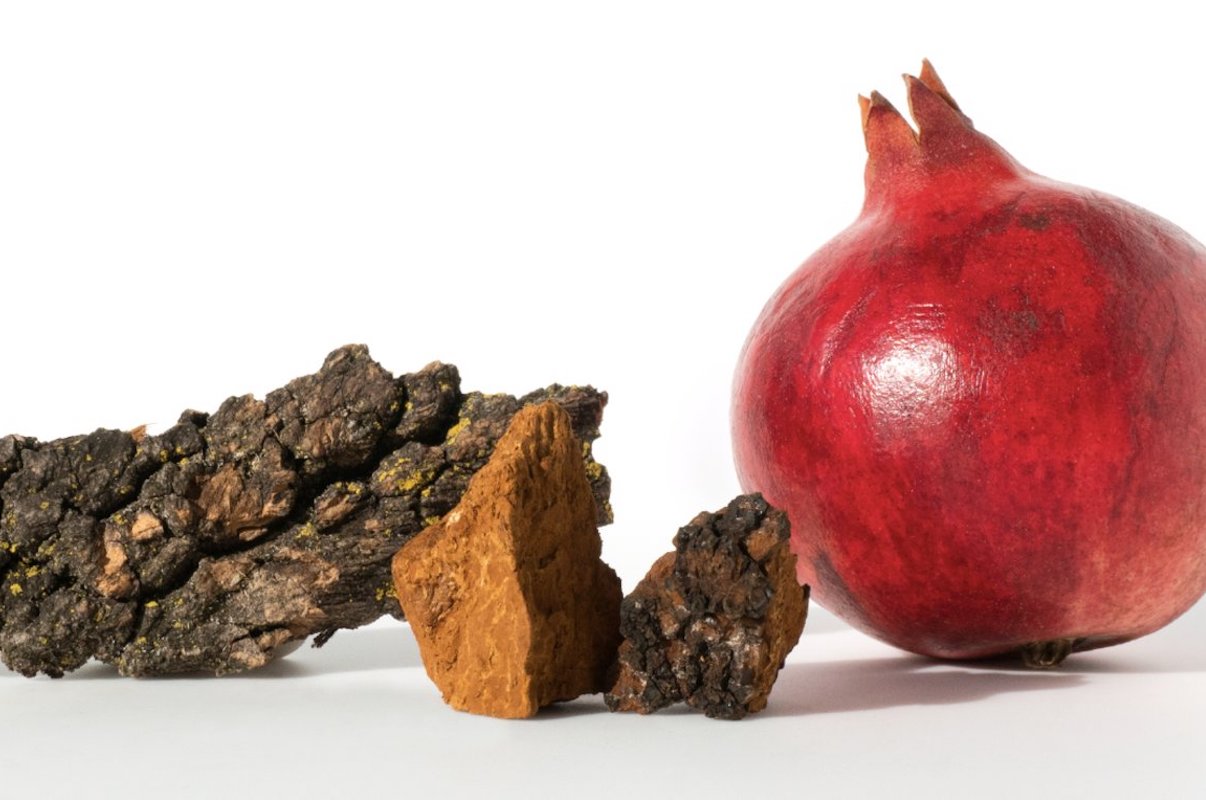 How is individual human health related to planetary health, from your perspective?
Bacteria shows us that everything is connected—that the choices we make extend beyond our body, to our earth. For us at Seed, human health and planetary health are one and the same so sustainability isn't 'important,' it's table stakes.
We also founded SeedLabs—our ecological R+D—arm to develop novel applications for bacteria, partnering with kindred innovators to solve some of the biggest problems facing our collective home.
Our first mission: save the bees. We recently announced our probiotic for honey bees—developed to counter the effects of neonicotinoid pesticides and to reduce American Foulbrood Disease for honey bee populations. This ongoing research is led by our Chief Scientist, Dr. Gregor Reid and SeedFellow, Brendan Daisley, who have identified probiotic strains that increase immune resilience through a pathway that insects use to adapt to infection, heat, and other stresses. Delivery via Seed's probiotic BioPatties™ shows immense potential in improving survival rates and restoring honey bee populations around the world. Field tests have begun in Canada and California. The results are promising and the development of an aerosol spray-based product is also underway.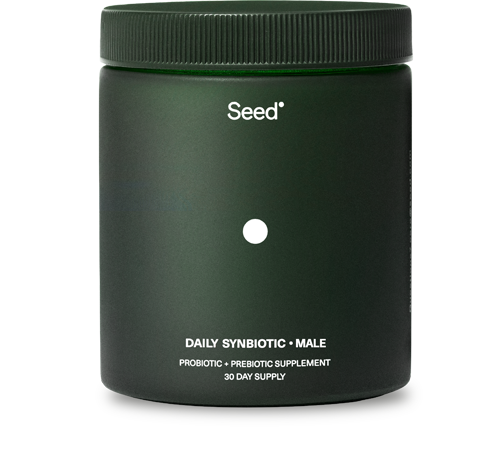 For someone just discovering the world of probiotics and looking to better understand the role of bacteria in our bodily functions, what's the first step to take and the most important way to nurture wellness?
Before even considering probiotics or prebiotics, it's important to understand the foundation of our work: the microbiome. It's the collective genetic material of all the microorganisms (mostly bacteria, but also fungi, protozoa, and viruses) that live in and on your body. The majority reside in your gastrointestinal tract, primarily in your colon or 'gut', but many live in other ecosystems of your body like your mouth, skin, vagina, and armpits. They constitute approximately 50% of you by cell count—an invisible, but powerful half. There's almost no function in the human body that our bacterial symbionts and their metabolites aren't connected to and scientists are constantly discovering new associations between our microbiome and our health.
In the coming years, bacteria will touch almost every aspect of our lives—as microbial science advances, new applications of microbes will continue to emerge. The future of probiotics is bright in restoring, programming, and sustaining the health of ourselves and our planet.
As for the first step to take: eat more plants (a study by the American Gut Project found that those who ate more than 30 plant-types per week had far more diverse microbiomes than those who ate less than 10 plant-types.)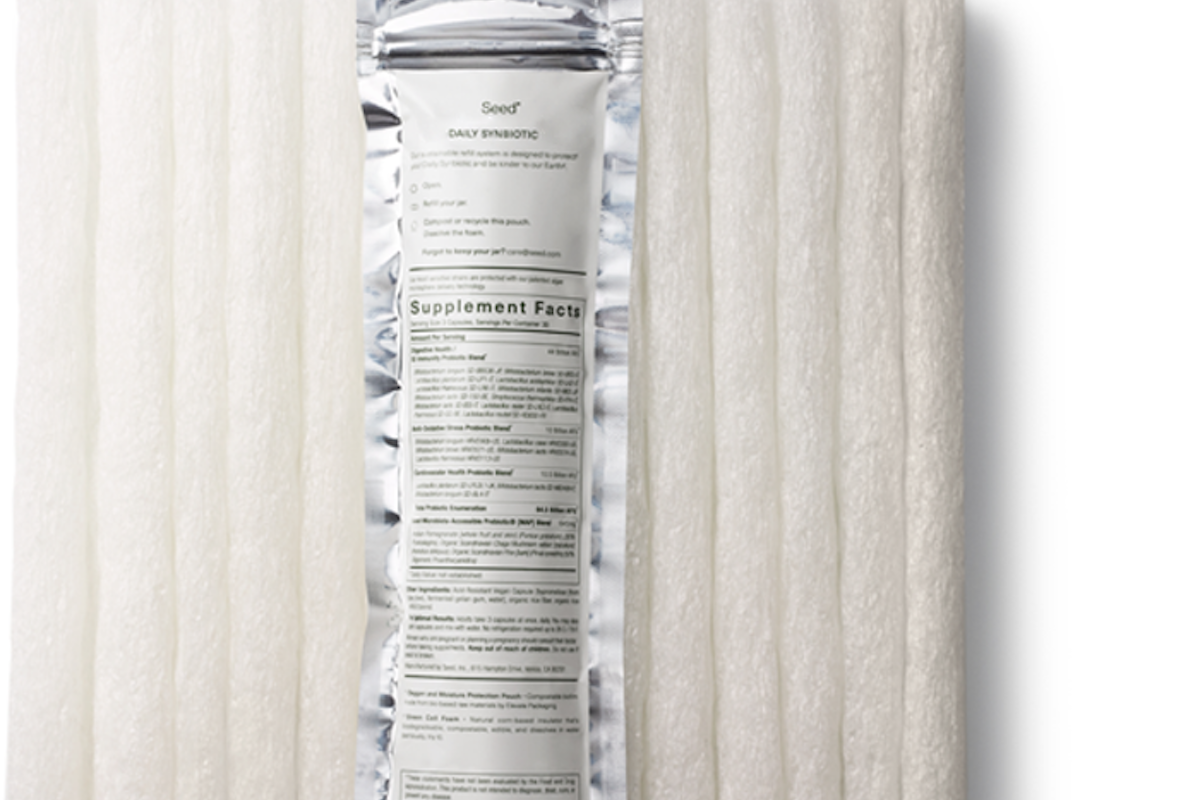 One of Seed's tenets is a commitment to sustainability. How is the company making sure it is as sustainable as possible?
We think in systems and sustainability in the pursuit of materials that are not just earth-friendly, but can leave a beneficial footprint. Collaborating with experts in bacteria from around the world, we are working towards biomaterials and unique applications of up-cycled waste as an alternative to plastic.
Each component of our sustainable refill system is designed to protect our Daily Synbiotic and be environmentally responsible. The system begins with a Welcome Kit, which includes your glass jar and complimentary travel vial shipped in a compostable mycelium tray. Each subsequent monthly refill ships in a home-compostable oxygen and moisture protection pouch, which is further protected by a compostable and dissolvable corn foam insulator, which you can also eat (it's delicious)!
We recently launched international shipping to serve more humans around the world. But international shipping has heavy implications on global warming and climate change. It represents 87% of total CO2 emissions from ships and planes each year and if treated as a country, it would be the sixth largest emitter worldwide. So we launched with a Sustainable Transport Program to encourage and incentivize overseas customers to sign up for 90-day refills instead of 30-day standard ones. Less shipping means less impact, and we give them free shipping as a thank you.
But there's always room to do better—we continuously iterate and innovate across our supply chain, packaging, and shipping to be kinder to our planet.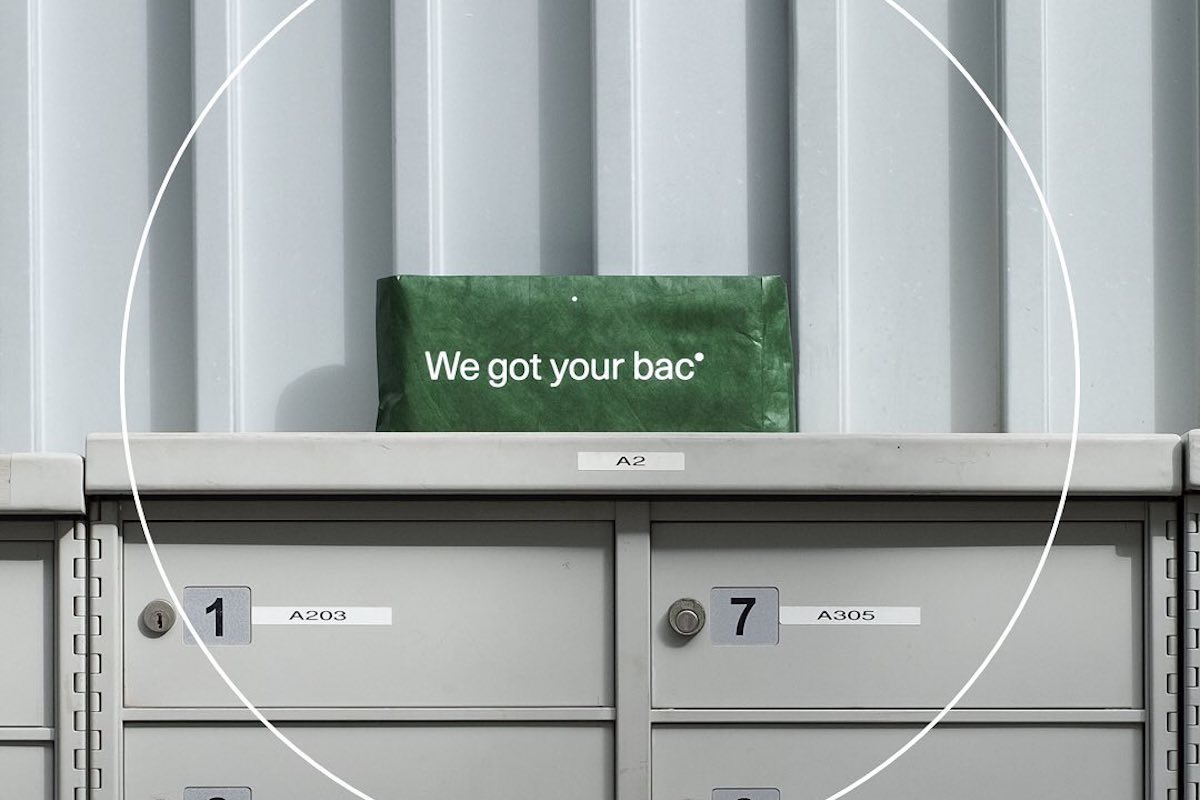 Besides a consumer probiotic, Seed is also developing products that focus on areas like cardiovascular, oral and dermatological health. How does the scientific approach to particular systems differ from the current market product?
Bacteria are everywhere—by addressing the different microbial ecosystems in various areas of your body (and often, by proxy of the gut), we can make impacts on skin health, oral health, vaginal health, cardiovascular health, and more. Consumer innovations are the beginning—our Seed Health portfolio targets some of the most pressing and pervasive conditions where bacteria can become or replace the primary standard of care and represents the full potential of probiotics as living medicines.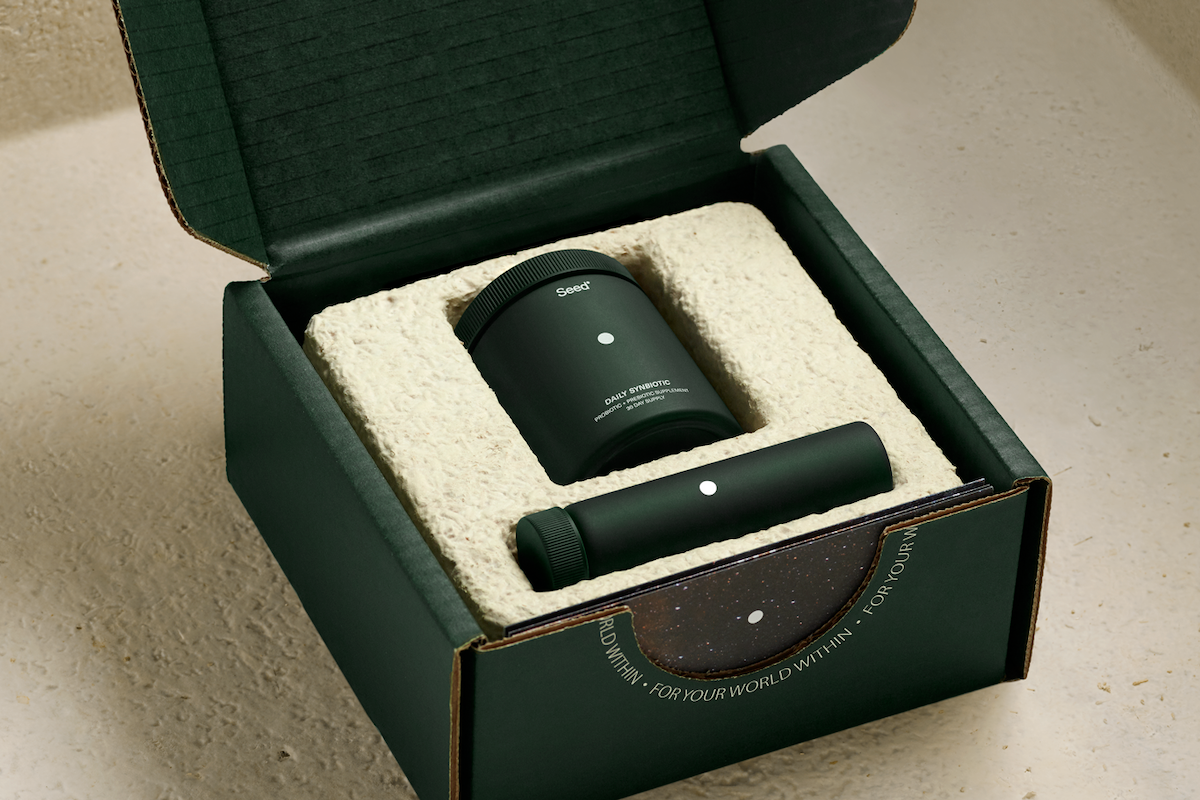 Seed takes many dynamic measures to ensure it's packaging is as sustainable as possible, including offering an open-source network of sustainability partners. Why did you decide to take an open-source approach with your resources?
Our packaging was a very big challenge that took almost a year to assemble and we are continuing to iterate it even today. We overcame this through first principles questioning, design thinking, user experience design, gut instincts, and calling everyone on the internet we could find around the world.
But we believe that sustainability shouldn't be proprietary. If we can encourage other companies to join in setting a better standard, the payoff for our planet will be enjoyed by all.