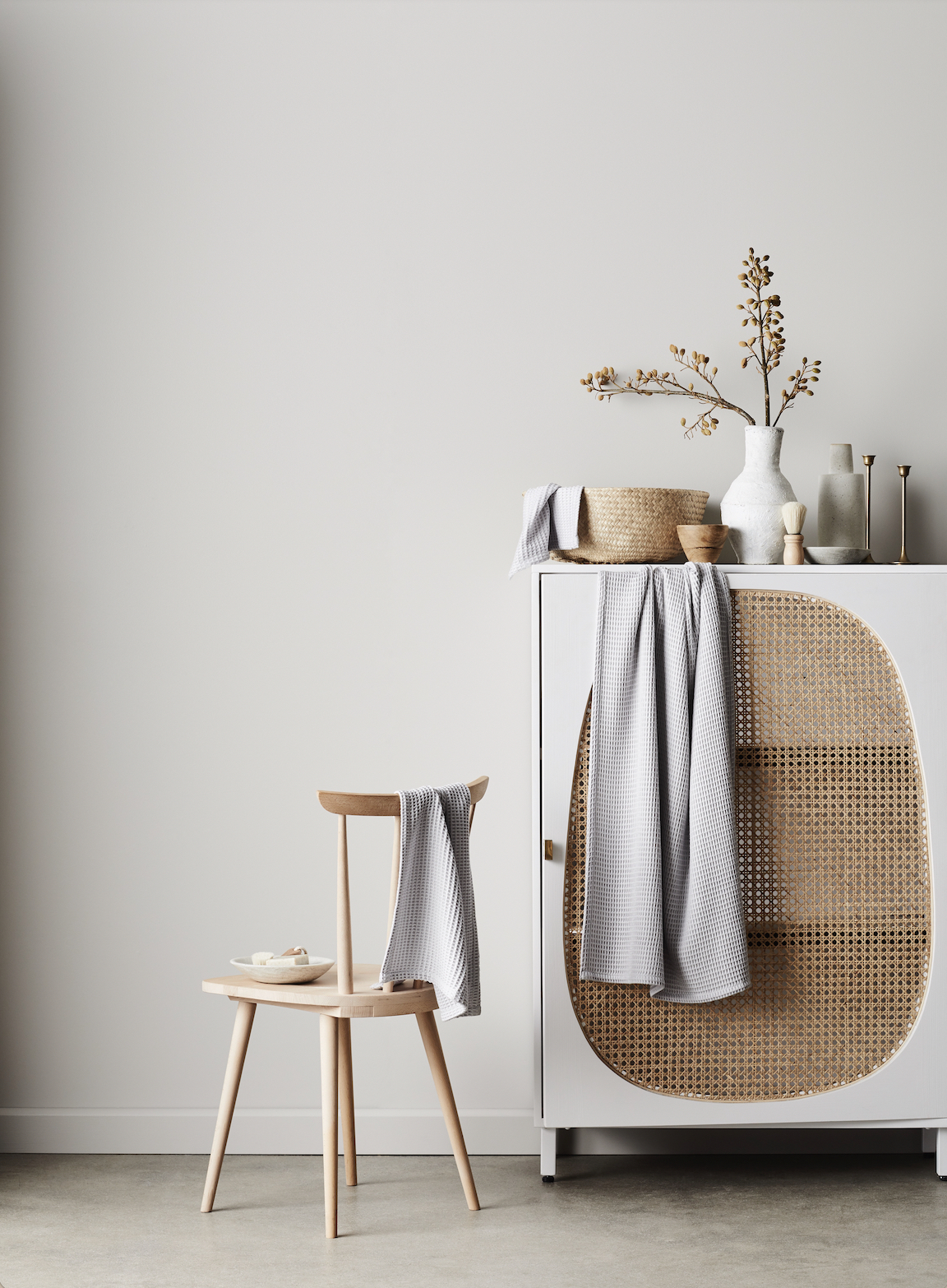 In 2006, Phoebe Yu moved from her hometown in Shanghai, China to Melbourne, Australia. During the transition, she set out to find sheets, towels and other houseware for her new place that were easy on the environment and her skin. After an exhaustive search, she was left with either shoddy quality or outrageous prices. So she decided to fashion her own sheets and began experimenting with bamboo lyocell—what Yu would later call CleanBamboo™ for her ettitude collection. ettitude, which stands for "eco-attitude," is a Climate Neutral-certified company selling some of the softest sheets (we can attest to this) that are breathable, hypoallergenic and chemical-free. One set uses 500x less water than standard cotton sheets and reduces CO2 emissions by 52%. ettitude also uses CleanBamboo™ to make loungewear, pillows, towels, mattress protectors and more. —Jane Ratcliffe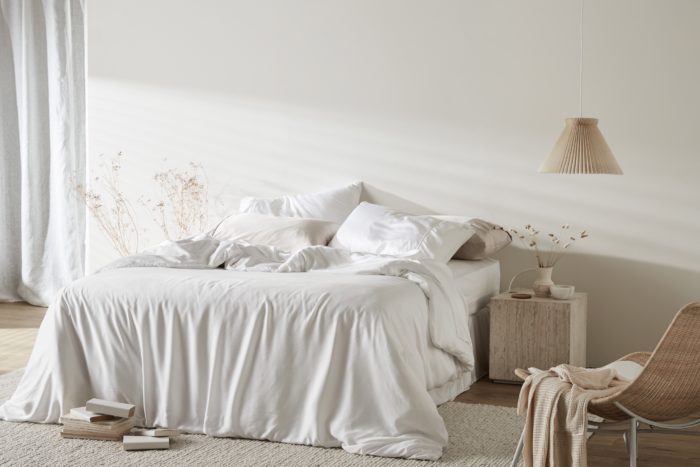 How did your background in international trading and sourcing help build out the concept for ettitude?
When I first moved to Melbourne, Australia from my hometown Shanghai, China, I struggled to find high quality homeware that was sustainable, comfortable and reasonably priced. I was then inspired to draw upon my decade-long professional background in supply chain management, merchandising and logistics to revolutionize the bedding industry.

When I worked in Shanghai, I helped large global retailers source products in China. This experience gave me a great understanding of managing multiple projects, streamlined processes, and a front-row seat to just how unsustainable and environmentally damaging manufacturing could be. I grew increasingly disappointed that retailers had no interest in lowering their environmental impact and that their main concern was minimizing the cost of the product.

My vision of sustainable comfort for less saw me bridging together my entrepreneurial instincts, passion for the environment, and understanding of fabric technology to create ettitude, which stands for "eco-attitude." After years of researching and testing materials, weaving and dying techniques, I have finally perfected the formula of the softest, most earth-friendly fabric—CleanBamboo™. I was so excited that we were able to create the sheets of my dreams…soft as silk, breathable as linen, and way kinder on the planet than cotton.
How did you first discover bamboo as a powerful textile?
CleanBamboo™ was successfully created after a lot of research, trial and error, but the concept of bamboo fabric was not new. I understood the benefits of using bamboo as a resource—it's a fast regenerating plant and when applied in a textile, it creates a cooling fabric that is thermo-regulating and hypoallergenic.

While bamboo is understood to be an extraordinary plant that absorbs greenhouse gases and requires little water and no chemicals to grow, most of the bamboo-based textiles on the market are made using rayon or viscose technology, which are treated with harmful and toxic chemicals to break the bamboo fiber down into a pulp that can be spun into yarn. Working with textile experts, we looked at how we could naturally and gently treat the bamboo using a non-toxic, closed-loop lyocell process to create a super soft, breathable fabric.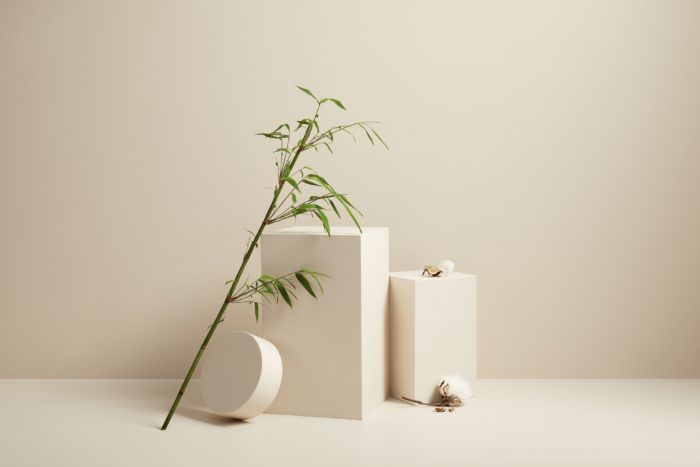 Why is bamboo safer for the environment than cotton?
Cotton is the world's dirtiest crop, using more pesticides, insecticides and water than any other, which results in tragic outcomes for farmworkers, communities and ecosystems. CleanBamboo is made from bamboo sourced in the rainy Sichuan province of China and requires only rainwater to grow and no chemicals. Unlike cotton, which covers more land and requires replanting year after year, bamboo is a grass that grows up and regenerates again and again. It also produces very little waste—70% of the bamboo we harvest is used to create fibre. The remaining 30% is composted. We also partnered with the Forest Stewardship Council to ensure that we source our bamboo responsibly. Last year, we conducted a Life Cycle Assessment of CleanBamboo and learned that our signature sheet set uses 500x less water and creates 52% less CO2 emissions compared to a cotton sheet set.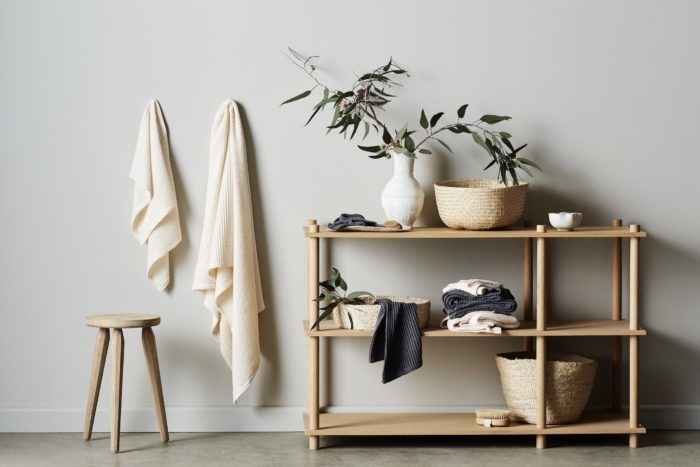 How has ettitude committed to being Climate Neutral?
We officially became a Climate Neutral company in April this year. As a Climate Neutral certified business, we measure, reduce and offset all of the carbon it takes to make and deliver every product we sell. We offset our emissions by funding bamboo reforestation projects in Nicaragua through CarbonFund.According to CarbonFund, our funding of the project through the purchase of carbon credits has enabled the project to plant 5.5 hectares of bamboo, which will absorb almost 5,000 tons of CO2 from the atmosphere over the next eight years.

Growing bamboo requires rainwater. What happens if there's a drought?
Bamboo actually requires a very small amount of water to grow and is drought-tolerant once it has an established root system. Bamboo thrives in well-drained soil and it can survive with limited irrigation.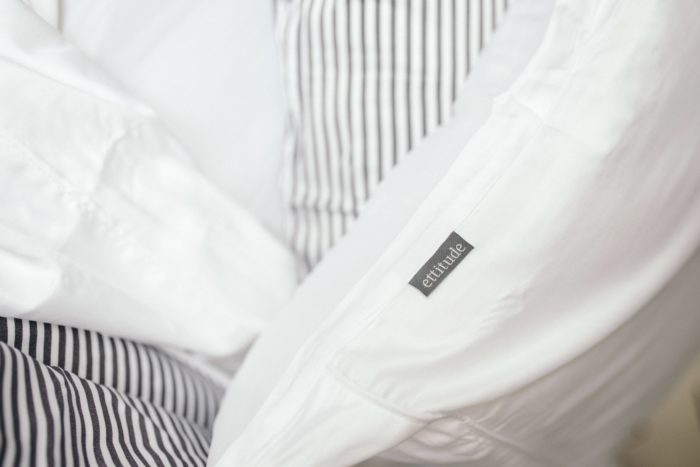 What kind of dyes do you use?
We use non-toxic, eco-friendly reactive dyes that are OEKO-TEX® STANDARD 100 certified. These dyes reduce water and energy consumption by up to 50%, salt consumption by 20% and overall cycle time by 25%. Furthermore, the dyes comply with the Zero Discharge of Hazardous Chemicals (ZDHC) Group's Manufacturing Restricted Substances List.

Do bamboo products require special care?
CleanBamboo™ is pretty low maintenance. It loves a gentle cold wash, followed by air dry in the sun or a low heat tumble dry. No harsh chemicals such as bleach or fabric softener are needed. Bamboo is already naturally soft and will feel more 'lived-in' after every wash.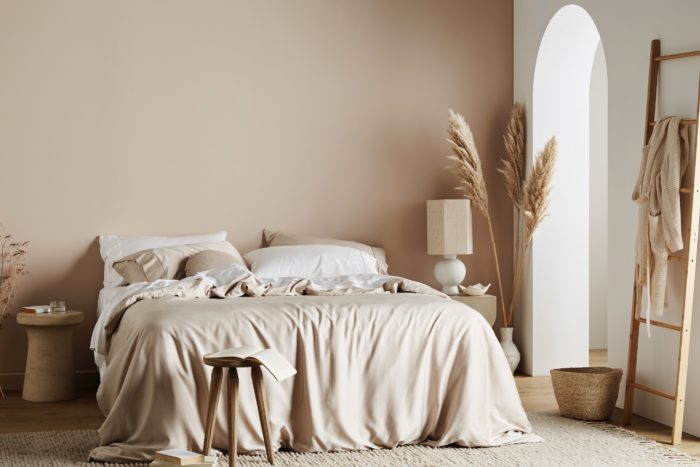 How does ettitude compare to other bamboo bedding, bath and sleep products on the market?
We address the lack of affordable, sustainable and truly comfortable bedding and lifestyle goods on the market. Unlike the older generation bamboo viscose/rayon fabrics, the revolutionary CleanBamboo™ uses a non-toxic solvent and a circular, water-saving technology which makes it more sustainable than its precedents.
We are constantly searching for ways to improve our sustainability journey to ensure we uphold our mission to make the world a more comfortable place for all living things. From removing virgin plastics across all our products, to our commitment to donate 1% of sales each year to organizations working to preserve the environment as a proud 1% For The Planet member, we are at the forefront of sustainable innovation in the soft goods industry. On a grander scheme, we have solved the problem of the ubiquitous use of cotton—the dirtiest crop—in the bedding market and have helped many improve sleep wellness.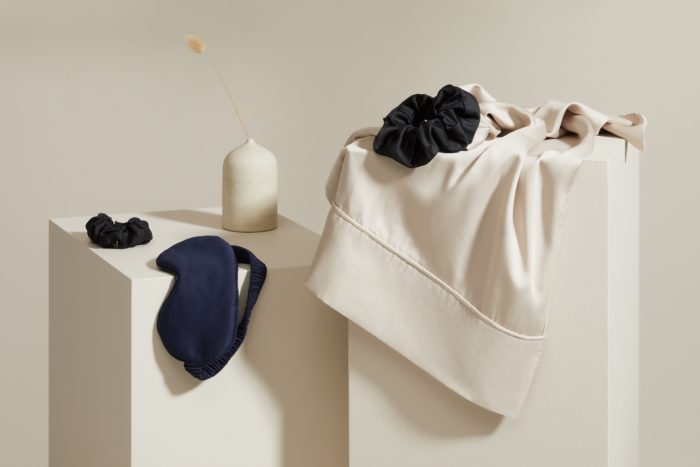 Where do you turn for inspiration?
I enjoy reading a lot—both books and industry news. I also draw inspiration from my peers by attending conferences, webinars and meeting new people in networking events. I try to spend time in nature whenever possible, whether it's a short walk in the park or a hike in the mountains.