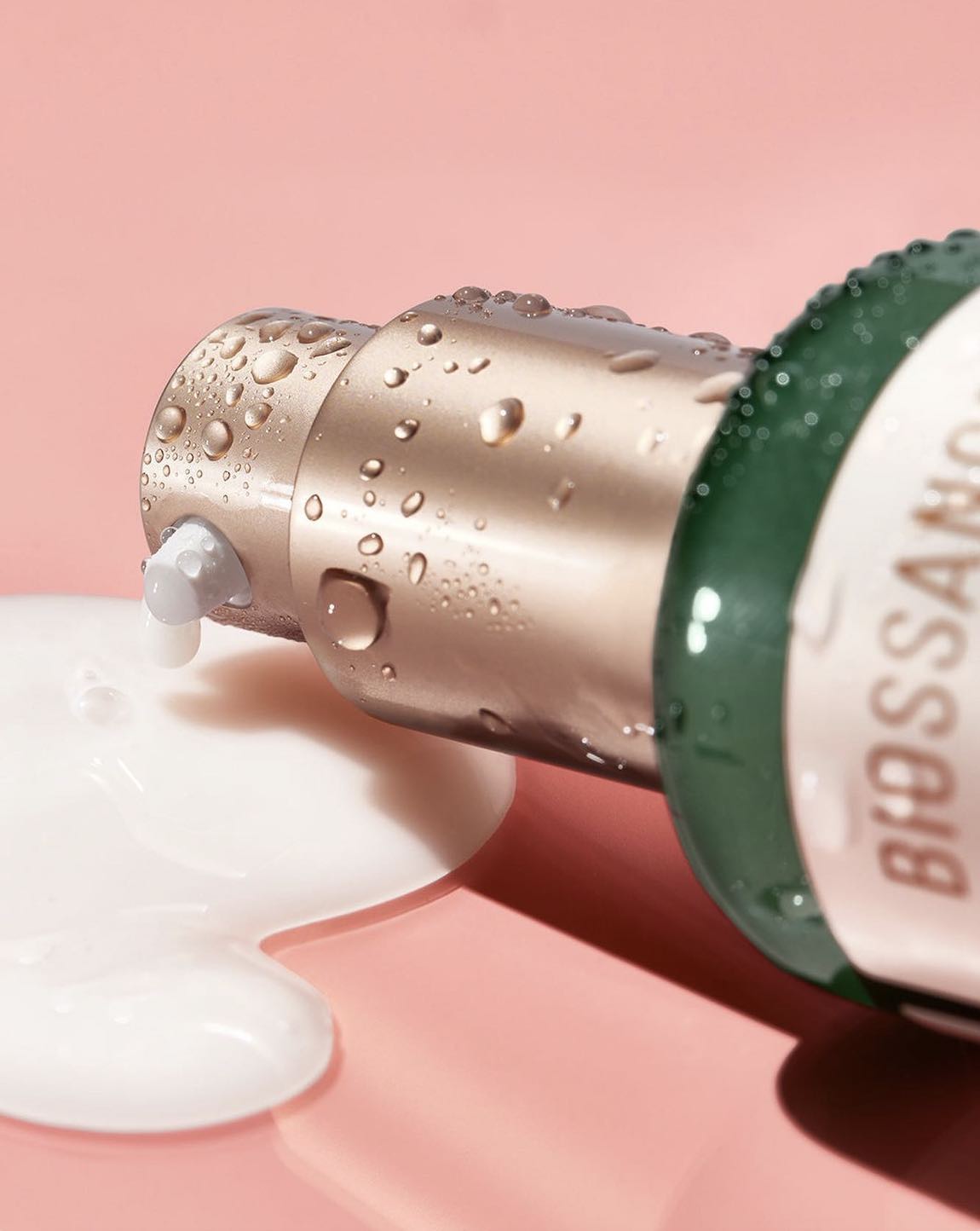 The scientists behind Biossance began their biotechnology journey creating an accessible cure for malaria. Motivated to continue innovating, they turned to skincare to create a line of products that put people and the planet first. Biossance is paving the way for the future of clean beauty through science-backed high performance products, and social and environmental initiatives. Their partnership with CarbonFund.org saves more than 30 tons of CO2 from entering the atmosphere each year; they collaborate with international organizations like Oceana, Direct Relief, Black Lives Matter, and the Breast Cancer Prevention Partnership; are helping save two million sharks from being killed each year; launched The Clean Beauty Academy as a clean beauty resource; and more. —Annabel Schulz
You started off with biotechnology aimed at curing malaria. What inspired the pivot towards focusing on the science of skincare?
In 2003, the scientists at our parent company, Amyris, began a project that would change the world. From inside our Berkeley labs, they developed patented technology that allowed us to create an accessible cure for malaria. Today, over 120 million royalty-free treatments have been successfully given thanks to this technology. Inspired to continue using innovative biotechnology to make a positive impact on the world, we turned to skincare—and the ingredients people put on their faces and bodies every day. Biossance officially launched with Sephora in February 2017, and since then has shaped the future of clean beauty with high performance, science-backed, and consciously-created products.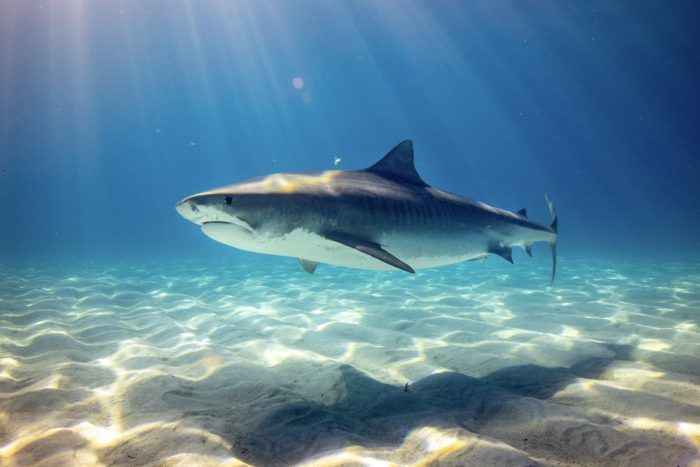 Your squalane is plant-based and doesn't require hunting sharks. Is squalane from sharks still common in skincare products?
To start from the beginning, squalene is the body's natural moisture molecule. However, the amount we produce naturally decreases as we age. By about 60 years old, the body's squalene is nearly gone. So to get this moisture back, beauty companies fortified products with squalene, but at the cost of millions of sharks harvested for their squalene-rich livers. Biossance's team of Berkeley scientists discovered how to engineer a similar substance, squalane, from sustainable sugarcane.
Sugarcane is a naturally-renewable resource that grows in abundance in Brazil. Our crops are irrigated only by natural rainfall, far away from the rainforests. This purer, ethically-sourced and vegan squalane is a molecular match for the moisture already found in our skin and because we create through biofermation in a lab, it's more reliable, sustainable and effective than other natural sources like olive. We can make as much as the world needs without negatively impacting the planet. Through this technology, we prevent more than 2M sharks from being killed each year. Biossance has always believed a rising tide lifts all ships. We sell our squalane back to the industry, so that we can help move the entire beauty industry forward, encouraging other brands to use sustainable alternatives too.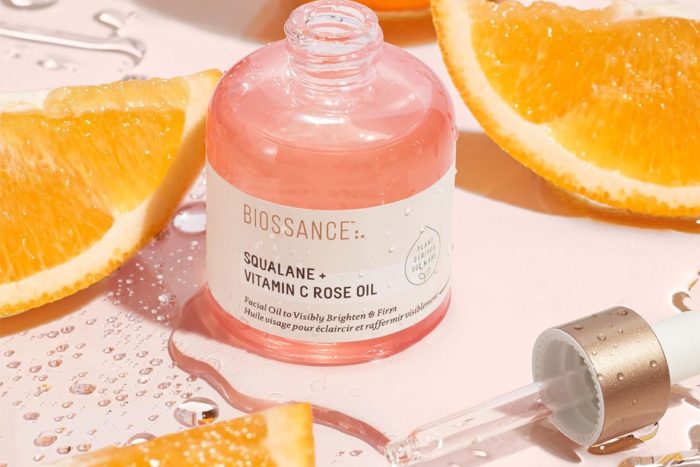 While there are still some parts of the world that use shark-derived squalane in beauty products, the industry has come a long way because of our sustainable ingredient innovation. These days, the most common forms of squalane in skincare are plant-based—ours, which is created through sugarcane fermentation, and olive-derived, which is less reliable as quality can vary by crop and season.
Can you discuss your partnership with CarbonFund.org?
Biossance.com offers carbon neutral shipping. In partnership with CarbonFund.org, we plant trees and fund reforestation efforts to offset every order shipped, saving more than 30 tons of CO2 from entering the atmosphere each year.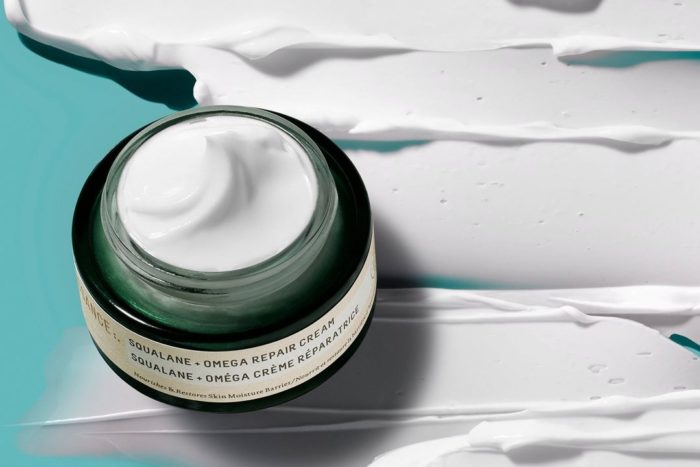 What is the Clean Academy?
As a brand rooted in science, a core pillar of our mission is education. In 2019, we launched The Clean Academy: a clean beauty resource for simplifying complex ingredients, dissecting labels, and providing actionable advice on how to make smart, sustainable beauty choices. Our award-winning educational platform features an interactive curriculum of engaging video content hosted by skinfluencers, industry experts, scientists, and leaders from like minded brands in the industry. By educating consumers about ingredients, sustainability and other complex clean beauty topics, we give them the knowledge to demand better practices from the industry while encouraging them to recognize the power of their dollar.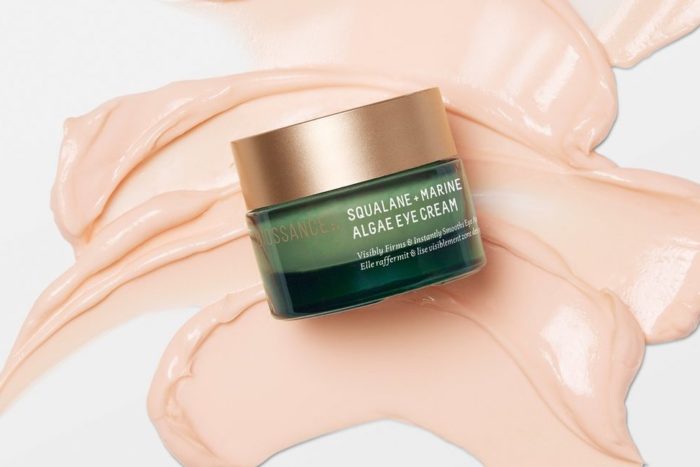 Do you think the beauty industry as a whole is becoming cleaner or is there a lot of greenwashing?
For Biossance, "clean" means leading consciously with the highest standards for skin, planet and ingredient safety (all of our products are EWG-verified, going beyond industry requirements), but "clean" goes far beyond just a banning of ingredients. We use science to deliver superior performance and sustainable practices across our business. "Clean" also means 100% transparency—we are honest with our community about where we are on our journey. Despite our definition and standards, unfortunately the term "clean beauty" has been misused and misunderstood within the industry. The notion of "clean beauty" wasn't always seen as effective. Instead of demonizing other brands, labeling ingredients as "dirty" or talking about what our products DON'T include, our priority is to talk about what our products DO – for skin health and for the health of the planet. We try to educate without oversimplifying, as it's important to understand that formulation is a scientific art, and truly sustainable packaging is complex.
I feel extremely positive about what's to come for our industry. By continuing to innovate, recreate sustainable ingredients with science and pursuing more initiatives like #WeAreAllies, we can see a cleaner beauty industry that is fueled by sustainable formulas and practices. I'm energized and excited for what's to come!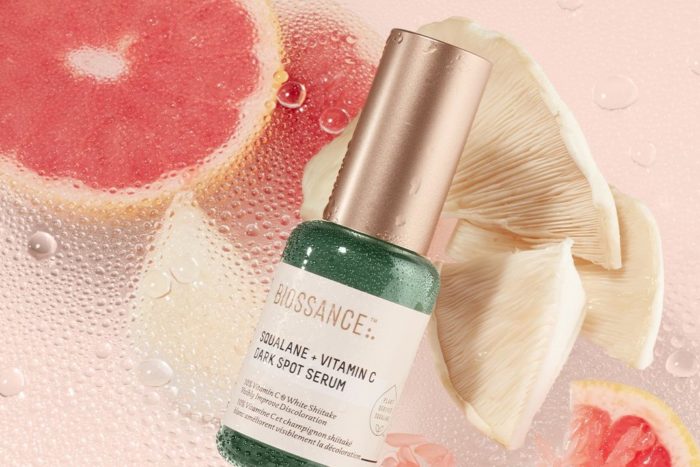 How can consumers become more educated on the importance of clean beauty, for both human and planetary health?
Small actions create big impact. Whether you've come up with a new way to upcycle ocean plastic or you've questioned an ingredient on a label, if you're curious to know more and to do better, you are a changemaker.
Biossance has cultivated a diverse and passionate community of changemakers who help to educate consumers on the importance of clean beauty for both ourselves and our planet. Through science-based education and our Clean Academy platform, we empower our community to make informed decisions when it comes to their skincare, clean beauty and sustainability. We learn even more from them every day, showcasing their experiences and results and using their feedback to inform future content and products. We also now offer one-on-one virtual consultations with our dedicated Clean Beauty Advisors to give tailored product recommendations or answer questions for those who are interested.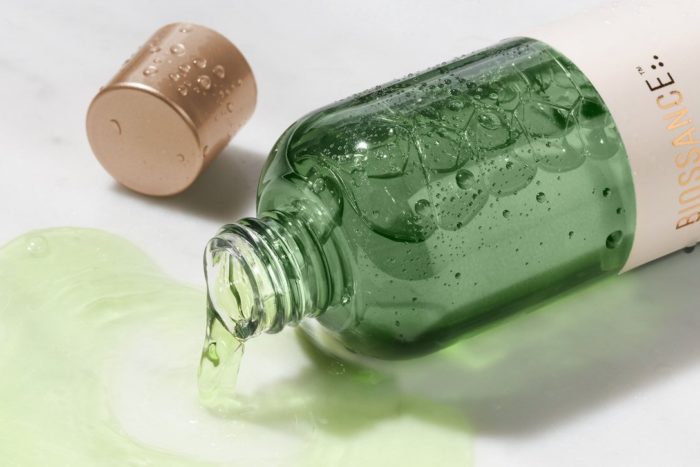 How is Biossance moving closer to zero waste practices?
We're updating the materials in our packaging that need improvement. All packaging will be recyclable, made from recycled materials or reusable/refillable. We're exploring innovative solutions and materials to lead the way forward and tackle some of the biggest culprits of waste in the beauty industry: for example, single-use samples, pumps, etcetera. This also includes offering more value size offerings, providing more product, less packaging, and a better value for our client. In addition to our zero waste goal, we prioritize sustainability throughout every aspect of our brand—from ingredient sourcing and formulations to packaging, supply chain and community education. We pride ourselves on identifying ways to improve the tried and true ingredients, creating new ingredients through science that are historically taken from nature (like squalane or sandalwood) and sharing with the industry to help move the whole industry forward.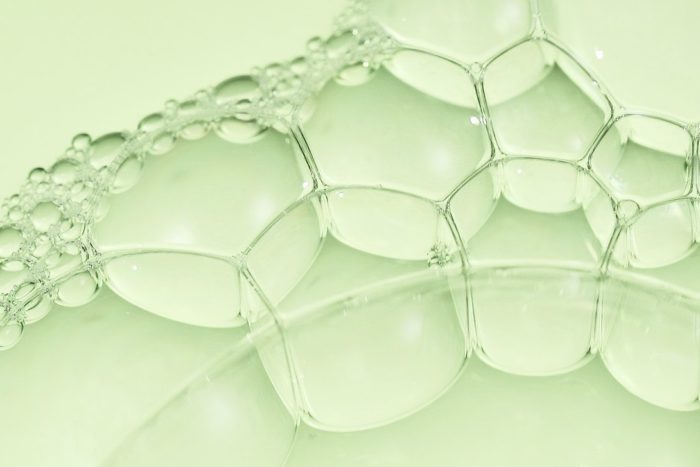 Can you discuss your 'Partners in Change?'
We collaborate with international organizations like Oceana, Direct Relief, Black Lives Matter and the Breast Cancer Prevention Partnership to educate on critical environmental, social, and legislative issues and advocate for change. In 2020, Biossance donated $413K to these organizations. Through our partnership with Oceana, we encourage our community to support ocean and shark conservation, causes we are incredibly passionate about. We host community events like beach cleanups, share sustainability tips, and will host our 2nd annual Impact Award this summer – a mentorship program that discovers and supports future sustainability innovators, awarding $40k to support ocean conservation projects. We also encourage other brands to evaluate where their ingredients and packaging come from and ultimately, how they impact our planet. We recently joined forces with REN, Caudalie, Herbivore and Youth to the People in #WeAreAllies — an alliance aimed at helping to tackle the environmental crisis regarding packaging waste. The beauty industry is known to be a highly competitive environment, but Biossance has always believed a rising tide lifts all ships. Especially when it comes to the fight for our planet, we are stronger together. With more collaboration across the industry, a more sustainable beauty landscape is feasible and within reach.